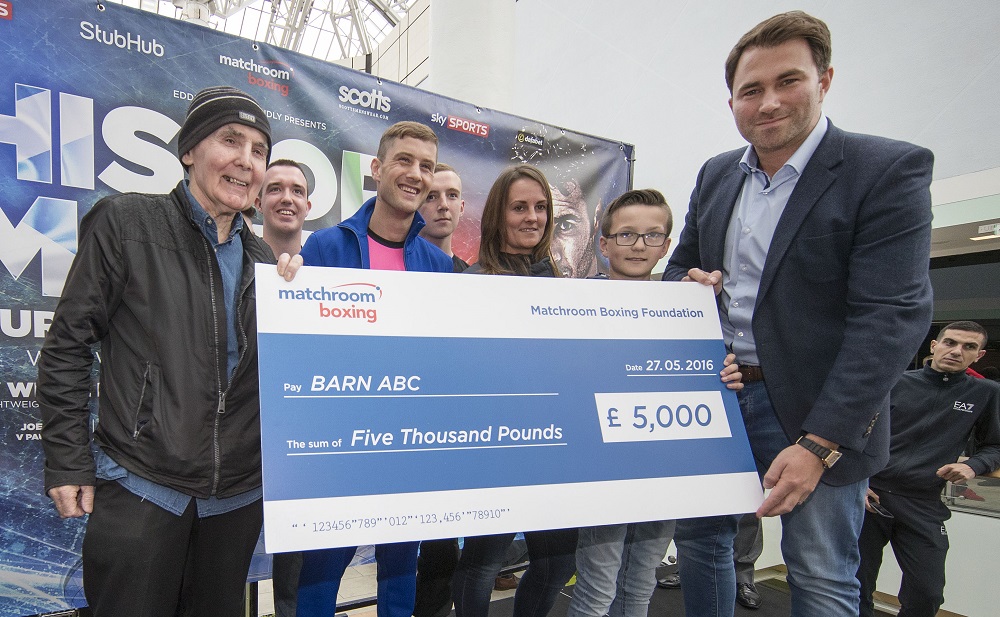 News
Barn Abc Latest Club To Receive Matchroom Boxing Foundation Funding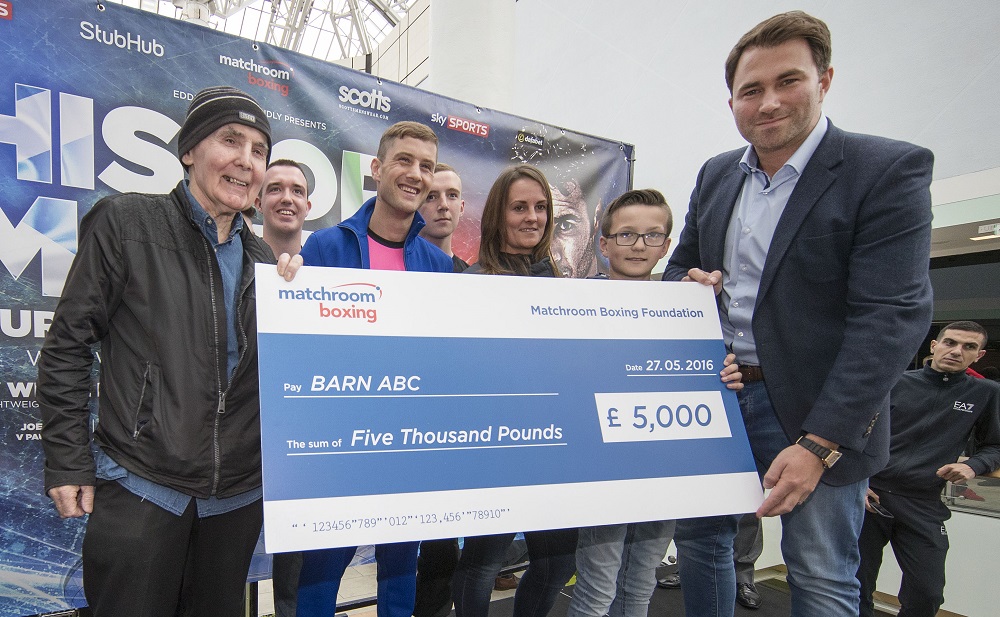 Barn ABC in Coatbridge have become the latest amateur club to benefit from the Matchroom Boxing Foundation.
The donation was part of a double-celebration for the club as the following day it's most famous graduate, Ricky Burns, became Scotland's first three-weight World champion as he picked up the WBA World Super-Lightweight title with a eighth round stoppage of Michele Di Rocco at the SSE Hydro in Glasgow.
Members of the Coatbridge club were presented a cheque for £5,000 by promoter Eddie Hearn along with Burns, who threw his first punches in boxing at the Barn ABC as a ten year old.
Rab Bannan from the Barn ABC recognised Burns' talent straight away and took Burns through the amateurs and into the paid ranks. Bannan was thrilled for Burns to make history the day after the Barn ABC received the funding boost, but admitted he was close to hanging up the phone when the call came in – as he thought it was a wind-up!
"This funding is such a huge boost to the club," said Bannan. "I thought that it was a joke when I got the call, someone pulling my leg so I hung up on them at first! We need to make repairs and get new equipment, and with the help of the Matchroom Boxing Foundation we can keep the club alive and attract more members.
"I was so pleased to see Ricky become a three-weight World champion. He's a great ambassador for Scottish boxing, he's a shining example to young pros starting out in the sport, and for him to have started his trade at the Barn ABC, we couldn't be prouder of him."
Hearn added: "The Matchroom Boxing Foundation was launched to benefit great clubs like the Barn ABC. Ricky kicked off his brilliant career with Rab in Coatbridge, and for him to hand the cheque over with me was a lovely moment as Ricky knows just how important that club is."