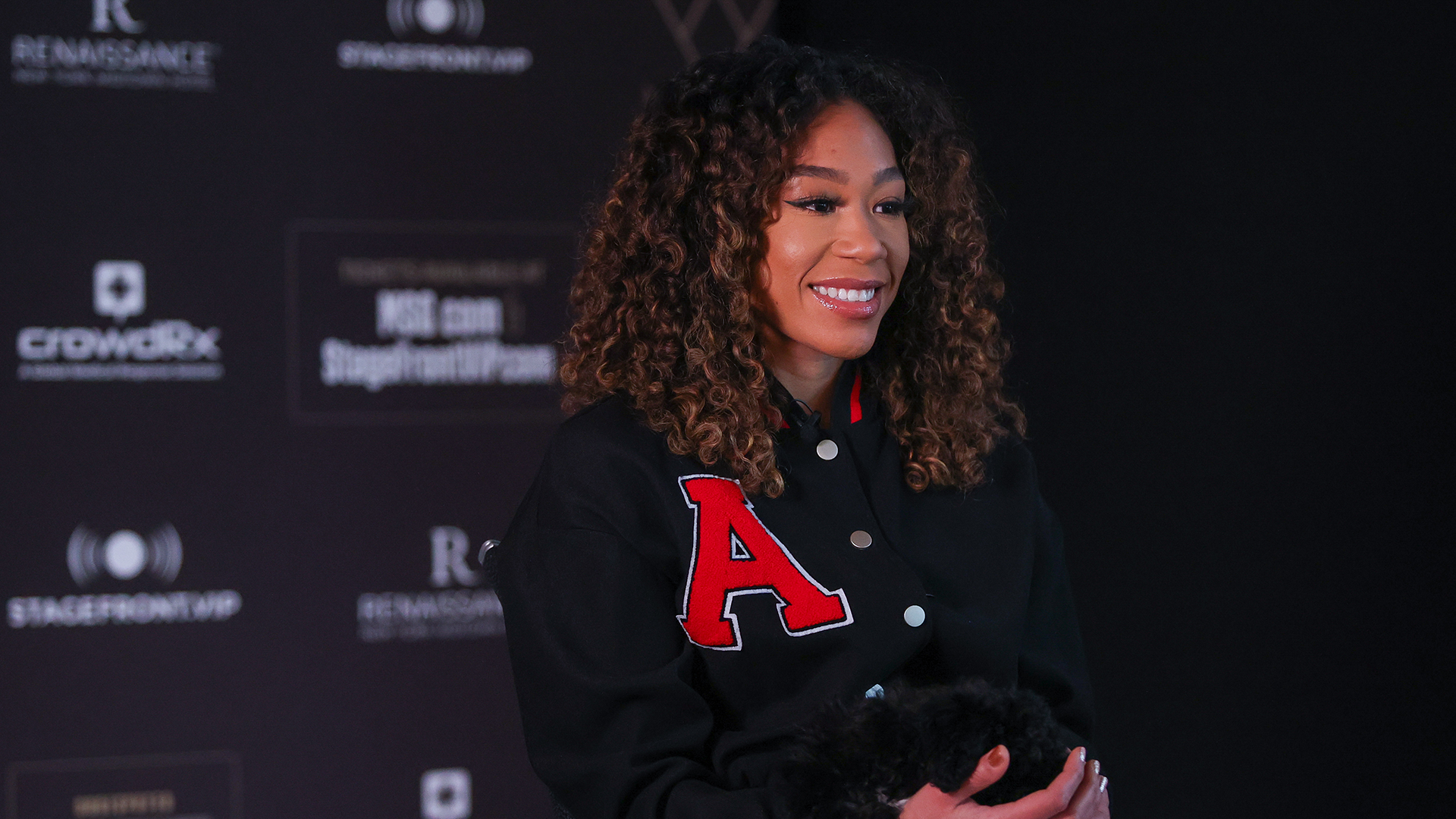 News
BAUMGARDNER: I'LL SHOW I'M ONE OF THE BEST IN THE WORLD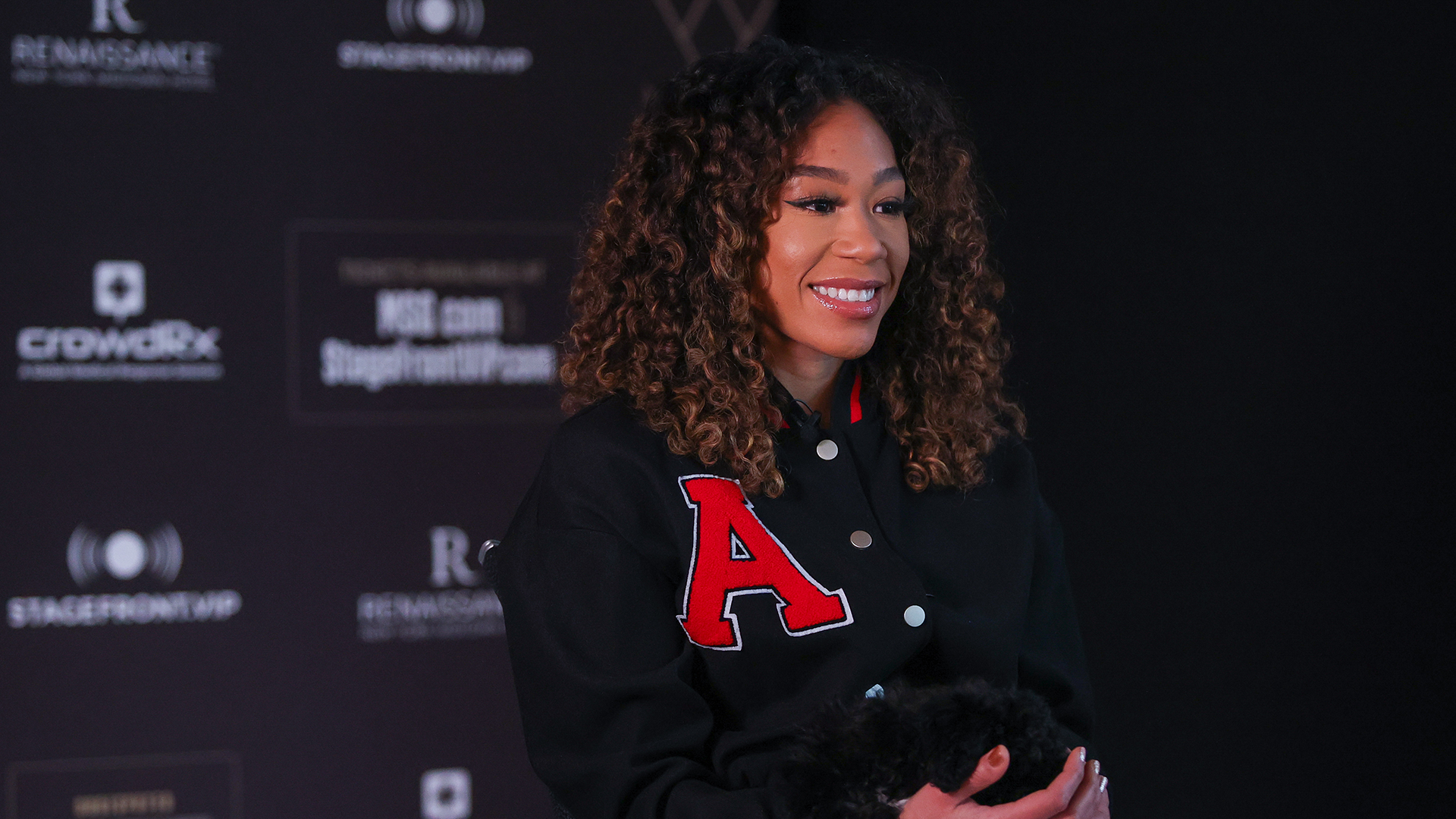 Super-Featherweight champion gunning for undisputed in New York
Alycia Baumgardner is in the form of her life and knows one more win will cement her spot as one of the best fighters on the planet as she meets Elhem Mekhaled for the undisputed Super-Featherweight crown on Saturday night at Hulu Theater at Madison Square Garden, New York, live worldwide on DAZN.
TICKETS ARE ON SALE NOW AT TICKETMASTER.COM AND MORE INFORMATION CAN BE FOUND AT MSG.COM
Baumgardner (13-1 7 KOs) has been on an incredible run of victories since landing one of the knockouts of the year in 2021 when she stunned IBF champion Terri Harper with a sledgehammer left hook to land the WBC and IBO titles in Sheffield, England in November.
The Detroit star defended her title in the UK in April with a shutout win over Melissa Esquivel in Manchester, to line-up her first unification bout against American rival Mikaela Mayer.
London was calling for that showdown and while a bitter build-up sizzled without boiling over, Baumgardner kept her cool on the October fight night, putting in a career-best performance to add Mayer's WBO, IBF and Ring Magazine belts to her own straps.
Baumgardner's rise gives her legitimate cause to claim to be a top pound-for-pound star in the sport alongside Katie Taylor, Claressa Shields and Amanda Serrano, and she is proud of the hard work it's taken to get to this spot.
I am ready to knock this girl out
- Alycia Baumgardner
"Undisputed is one of those things that's easy to say but hard to achieve," said Baumgardner. "With hard work and dedication, you can do it, but it's tough. You are facing the best of the best back-to-back, and that's the journey that I am on. I am making my mark, leaving my footprint on the sport.
"I don't care how she got the opportunity, but she's in with a dog and I hope she knows that. I am ready to knock this girl out. I'm going to really hurt her; I have a lot of pent-up aggression and she's going to know what it's like to fight the best. It's not personal, it's my mentality and she will feel the power in both hands, and she'll think, 'damn, I am in with a beast'.
"If you fight me, you think you can beat me and are better than me. You don't know me. You might see a smile on a pretty girl, but don't get it twisted, I got the dog in me and the same hunger I had when I was eight and you cannot take anything away from me. I hustled to get here, and you aren't taking it away from me.
"Elhem is hungry. She's wanted the World title fight for a long time, and that's great. I know my assignment though and I will put her down. Nothing changes that it's her, it's a challenge, she wants it, I want it.
"We only have two minutes, don't give anything away and make a statement every round. I believe Elhem will come forward and I will be the sharper fighter and showing my experience, setting her up. She's wild, her defense is a bit sloppy, so she's going to take a punch, but can she take my punch? I don't know, I have a different type of power, but we'll see. It's a KO, for sure, I can feel it. I visualize a lot and I am in the ring, I KO her, and my hand is raised, and I've got all the belts."
She's wild, her defense is a bit sloppy, so she's going to take a punch, but can she take my punch?
- Alycia Baumgardner
The Mayer fight was huge for both fighters, coming on an all-female bill in the English capital, alongside Shields taking on her Brit foe Savannah Marshall.
A spicy build-up whet the appetite for the fight with Mayer, but unlike some fights that have explosive lead-ins that fizzle out, Baumgarder and Mayer served up a fight of the year contender – and that made victory all the more sweeter.
"It was awesome," said Baumgardner. "A great build-up, I loved the animosity we had, I was fighting someone that I had been watching for a long time in the amateurs, and now as a pro I was in a unification with her. I know I won that fight, you don't like it? Argue with the judges, they got it right.
"She is delusional and so salty. When you have everything and you are the star, and you lose it all on one night, and lose it to little ol' AB, it hurts, stings. I just believe she got beat by one of the best fighters in the world.
"I'm the best in the world. No-one stops me but me. I took an early loss, brushed it off, learned from it and grew. I went to England as an underdog against Harper and Mayer and proved everyone wrong. I am here for a reason, I speak truth to power, and I know I will go down as one of the greatest female fighters of all time.
"The belts are cool but why am I really here? It's because I like to fight. I like the battle. I like it when someone thinks that they can beat me. You can hit harder than me? OK take this. You hit me with a shot? Cool – boom, boom, here's my shots. I like that. I love to prove to myself that 'you can do anything AB, no-one can beat you but you'.
"I have a loss too – who cares? I picked myself up, moved forward and now look. I became World champion and beat 'the best' in Mayer and made it easy work. If we run it back again, I would really dog her, know that now. Now I know I have you, next time, your career might be finished, because you keep playing with me, and I don't like that."
Baumgardner's clash with Mekhaled is part of an historic night of action at Hulu Theater at Madison Square Garden as Amanda Serrano returns to Hulu Theater to aim to hold all the marbles for a second time, this time at Featherweight where she faces Mexico's WBA ruler Erika Cruz.
Brooklyn ace Richardson Hitchins makes a long-awaited return to action in New York as he defends his IBF North American Super-Lightweight title against New Jersey's John Bauza.
There's three more female title fights on the card, as Australian star Skye Nicolson (5-0) looks to take a big step towards World title action against fellow unbeaten fighter Tania Alvarez (7-0 1 KO) for the WBC Silver Featherweight title and there's another all-undefeated belt battle as Ramla Ali (7-0 2 KOs) faces title action for the first time in the paid ranks as she meets Avril Mathie (8-0-1 3 KOs) for the IBF Intercontinental Super-Bantamweight strap, Shadasia Green (11-0 10 KOs) defends her WBC Silver Super-Middleweight title against Elin Cederroos (8-1 4 KOs) in an eliminator for the WBC World title.
Yankiel Rivera (2-0 2 KOs) will be looking to make it three KOs in three in his Matchroom debut against Fernando Diaz, and Aaron Aponte (6-0-1 2 KOs) and Brooklyn's Harley Mederos (4-0 3 KOs) complete the action against Joshua David Rivera (8-1 5 KOs) and Julio Madera (4-2 2 KOs) respectively.