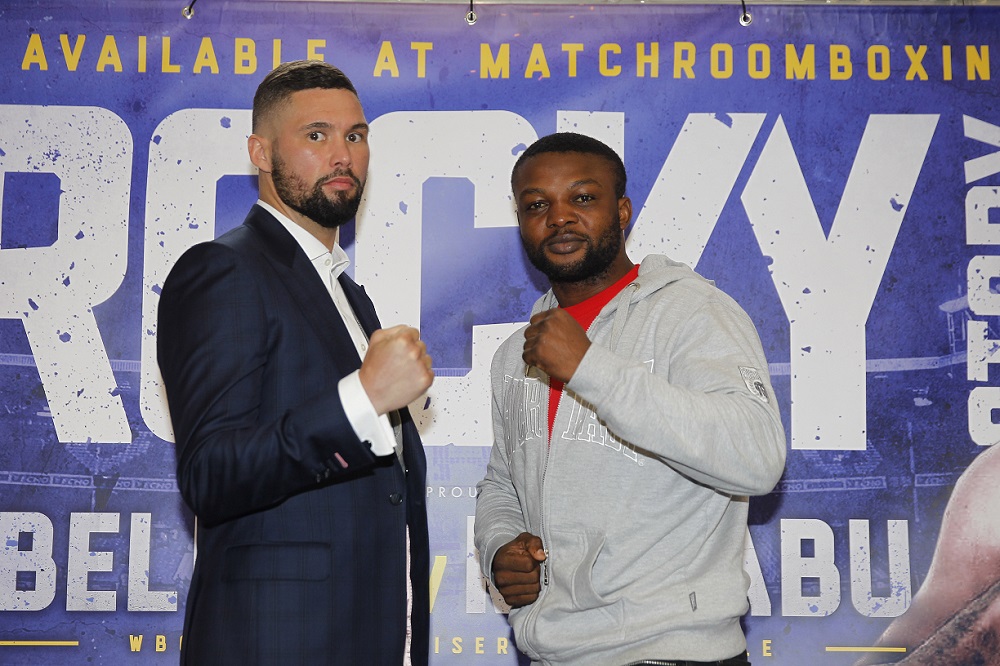 News
Bellew: Makabu Cannot Beat Me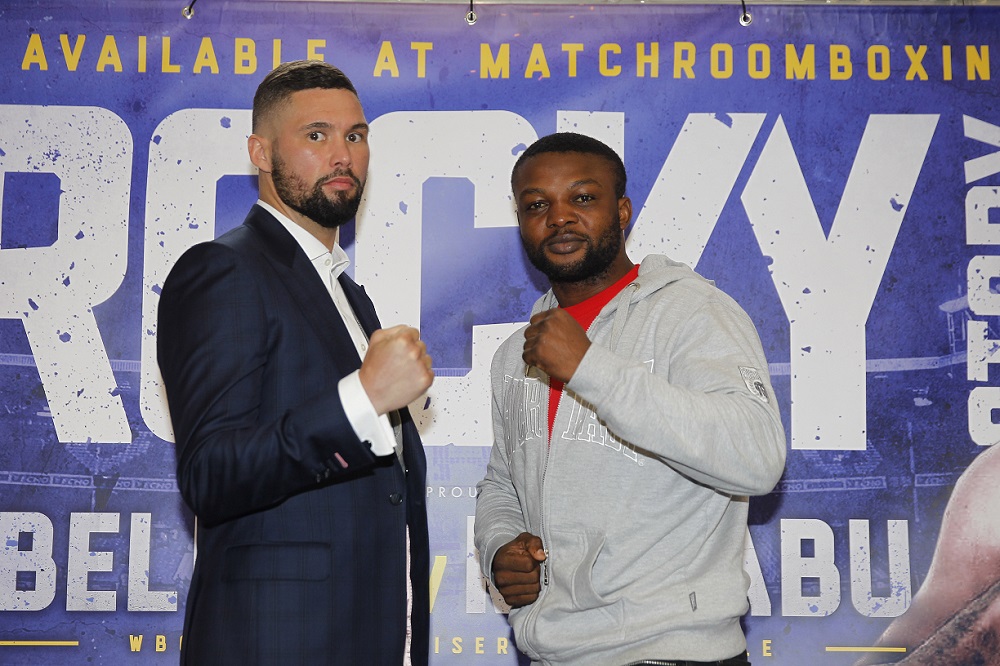 Tony Bellew has told Ilunga Makabu that he will not deny him his dream World title win when they clash for the vacant WBC Cruiserweight strap at Goodison Park in Liverpool on Sunday May 29, live on Sky Sports.
Bellew welcomes Makabu into the Lion's den on Sunday night when the pitch where his beloved Everton play on becomes the stage for his third crack at landing a World title.
Typically for Bellew – he's chosen the hardest way possible to achieve his dream. Since losing by KO on his debut in 2008, Makabu has KO'd 18 of 19 opponents and is the most avoided fighter in the division.
Makabu concedes a considerable height advantage to Bellew, and with the Merseyside man believing he'll be heavier as well as taller than the visitor, Bellew says it's 'Junior' who has the real problem on his hands on Sunday.
"There's nothing he can do to beat me," said Bellew. "Boxing is a brutal sport and he has to make it as brutal as possible but I don't believe he has the size and structure to do it. He's going to come in light which will be a bad mistake. The advantages he usually has in fights are through speed and power – he's normally faster than his opponents and punches harder than them too.
"In this fight, I don't think he'll have those against me. I've carried my speed from Light Heavyweight to Cruiserweight, and I don't think he's got more power than me. I'll be the bigger man, I'll make it show and I am the real Cruiserweight. Look at when I am stood next to Johnny Nelson – we're the same size, and Johnny Nelson was known as one of the monster Cruiserweight, well so am I.
"He's been put on the floor. I don't care if it was in his first fight or last fight. Who's he beaten that's a World class fighter? If Glen Johnson is his best win then that says a lot to me. I'm his biggest test and he's mine. We both have records that suggest we both have vulnerable tendencies so anything can happen.
"I believe I am going to hit him early, really nail him, and he's going to feel it. Then it's going to go one of two ways, he's going to use his southpaw stance to be cute and defensive, or he's going to say, come on then, let's fight. If he does the latter, I'll happily go for that, because no smaller man is going to outfight me. He can't outpunch me, he can't outwork me, the only way I can lose this fight is if I walk onto something huge, but I think I might be a bigger puncher than him. My record might not reflect it but look at his face when I catch him clean, he's going to know he's been hit."
Bellew's clash with Makabu is part of a huge night of action at Goodison Park as Stephen Smith looks to bounce straight back from his brave World title challenge by taking on Daniel Brizuela for the vacant WBC Silver Super-Featherweight title, and he's joined on the bill by his Super-Middleweight brothers Paul and Callum.
Birkenhead's Sean 'Masher' Dodd faces Pasquale Di Silvio for the vacant WBC International Lightweight title, while Tom Farrell meets Kofi Yates in an eliminator for the English Super-Lightweight title.
Liverpool Heavyweight favourite David Price is back in action and there's a host of young talent on display including British Light-Heavyweight champion Hosea Burton, Preston's Commonwealth gold medallist Scott Fitzgerald and Merseysiders JJ Metcalf, Paul Economides, Gerard Carroll, Craig Glover and Steve Brogan.
Tickets are on general sale now priced £40, £60, £100 and £200 and can be purchased by visiting www.evertonfc.com/eticketing, or by calling 0151 556 1878*. Alternatively, tickets can be purchased in person by visiting the Park End ticket office or our City Centre ticket facility in Everton Two, Liverpool One. £350 VIP tickets will be available exclusively from www.matchroomboxing.com
Opening times for all ticket outlets can be found here.
*Booking fees apply.
Tickets for May 29 are also available from http://www.stubhub.co.uk/matchroom-boxing-tickets/ – StubHub is the official ticket partner and marketplace of Matchroom Boxing and Anthony Joshua MBE.