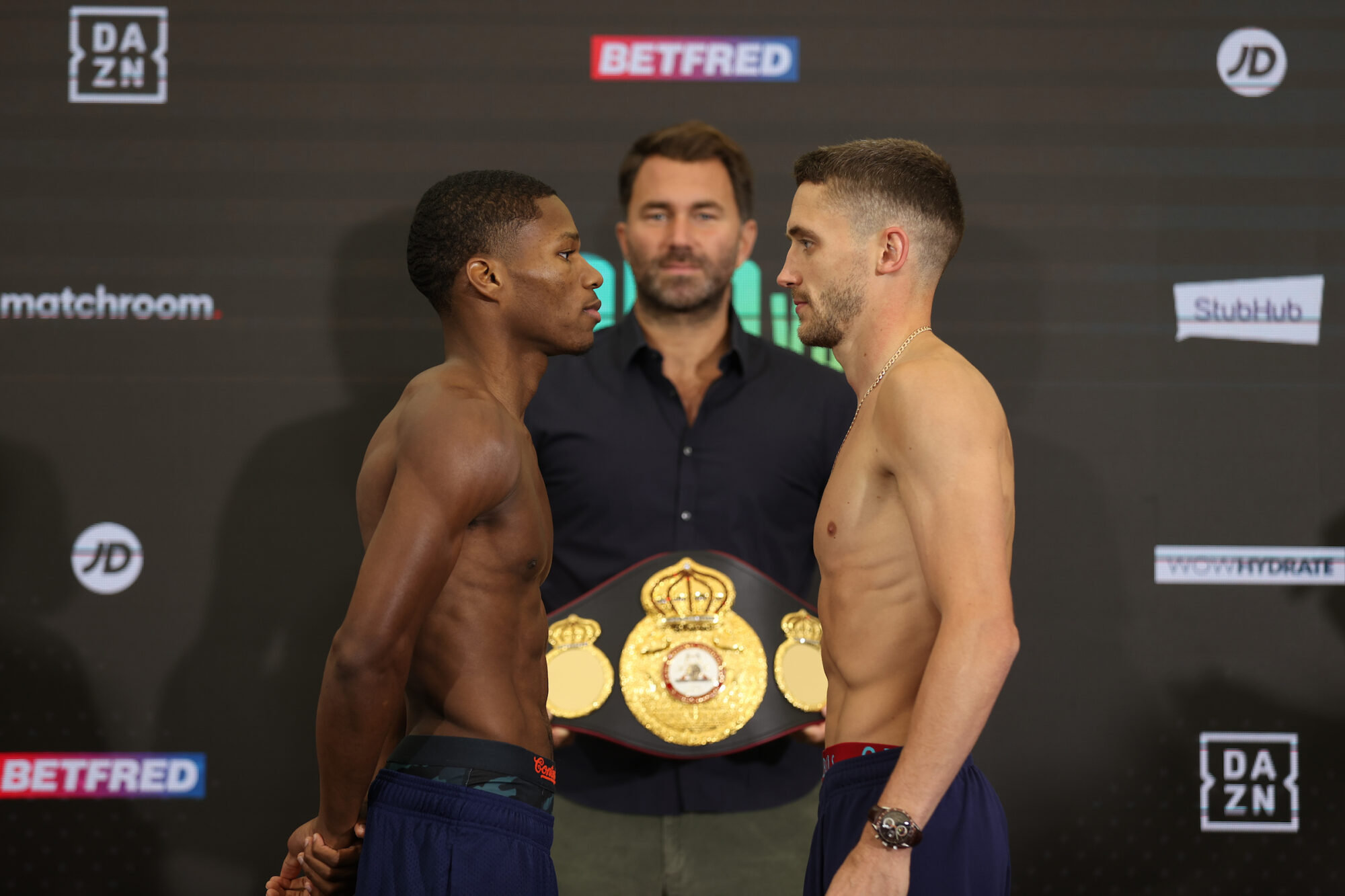 News
Bellotti – The pressure is all on him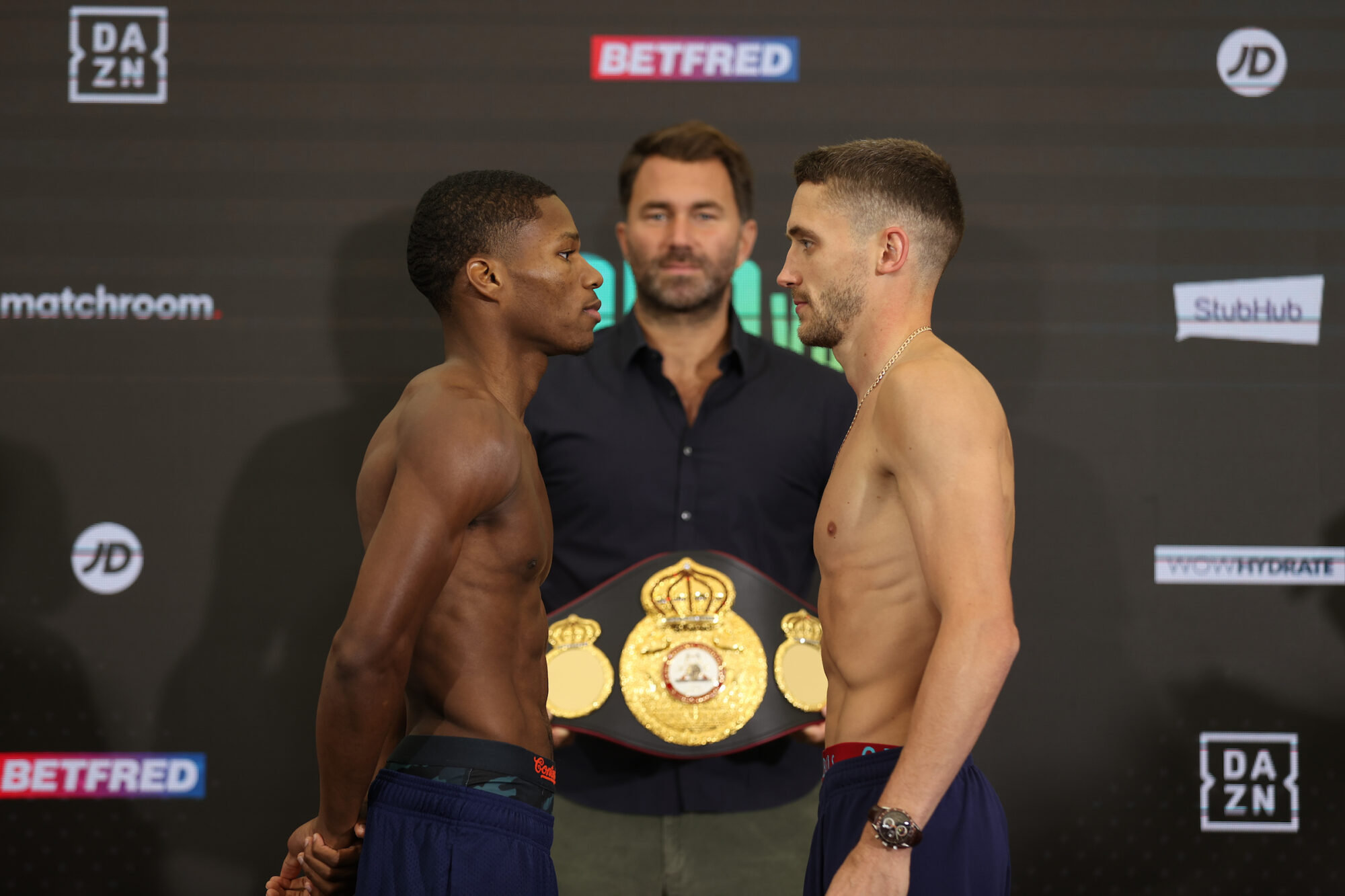 'Bomber' rolls the dice at Fight Camp
Reece Bellotti says the pressure is on Raymond Ford to prove he's the next big thing from America as they clash for the WBA Continental Featherweight Title on the final weekend of Matchroom Fight Camp, live worldwide on DAZN.
Bellotti (14-4 12 KOs) is back at Fight Camp having gone ten rounds with Jordan Gill in August, being edged out by the Chatteris man to make it back-to-back defeats for Bellotti after an even tighter loss via split decision in Italy against Francesco Grandelli in October 2019.
The former Commonwealth Champion feels victory tomorrow against the 22-year-old from New Jersey puts his career right back on track, and the 30-year-old knows Ford has to impress after a draw in his last fight in Dallas in March in his second eight round contest.
"The pressure is definitely more on him than me," said Bellotti. "He's the favourite, he's been touted as the next best thing in America, whereas I've lost my last two so there's no pressure on me. I've had hard fights, those losses weren't in easy touches, they were against quality opposition. You have to take step ups and I believe I am a big step up from his last opponent, we'll see that tonight.
"It's massive, one fight can change the path of your career and that's what I want to do, beat Ray and change my path – I can win any fight by KO, I just need the game plan and pick the right shot, and I can knock him out.
"I'm in great shape and life is good. I've been off work for a while and fully concentrating on the fight. I've had great sparring, it's probably up there with the best camp of my life as far as sparring is concerned, we've had lots of different people in, all sorts of styles to adapt to what Ford brings tonight.
"You have to make camp hard work because it's going to be hard work on the night and you have to get used to it and be ready for it, I am fully prepared, and I can't wait.
"There were spots in his last fight where he was on the back foot and a bit negative, and his opponent capitalized on that. Granted, not all the shots landed flush, but he looked like he was being outworked at points in the fight. So, I have taken little bits from it, but I expect him to be better than that tonight.
"I think he could fight on the backfoot but after drawing that fight in his head he might be thinking that he needs to come forward and have a go at times, mix it up a bit, so I will be prepared for that. If I can hurt him early, that'll put doubts in his head and he's never been ten rounds before, that's what we want to do."
Ford vs. Bellotti is part of a huge night of action, Light-Heavyweight star Joshua Buatsi (14-0, 12 KOs) steps up against Ricards Bolotniks (18-5-1, 8 KOs) in a WBA World Title Eliminator, Joe Cordina (12-0, 7 KOs) returns in a ten round Lightweight clash with Joshuah Hernandez (10-3, 8 KOs), Portsmouth's Michael McKinson (20-0, 2 KOs) defends his WBO Global Welterweight Title against Przemyslaw Runowski (19-1, 5 KOs), Hopey Price (4-0, 1 KO) meets Claudio Grande (5-0, 3 KOs) in a six round Super-Bantamweight contest, Glasgow's Kash Farooq (15-1, 6 KOs) clashes with Luis Gerardo Castillo (28-2, 18 KOs) for the WBC International Bantamweight Title and Manchester Super-Featherweight Zelfa Barrett (25-1, 15 KOs) takes on Romania's Viorel Simion (22-6, 9 KOs).