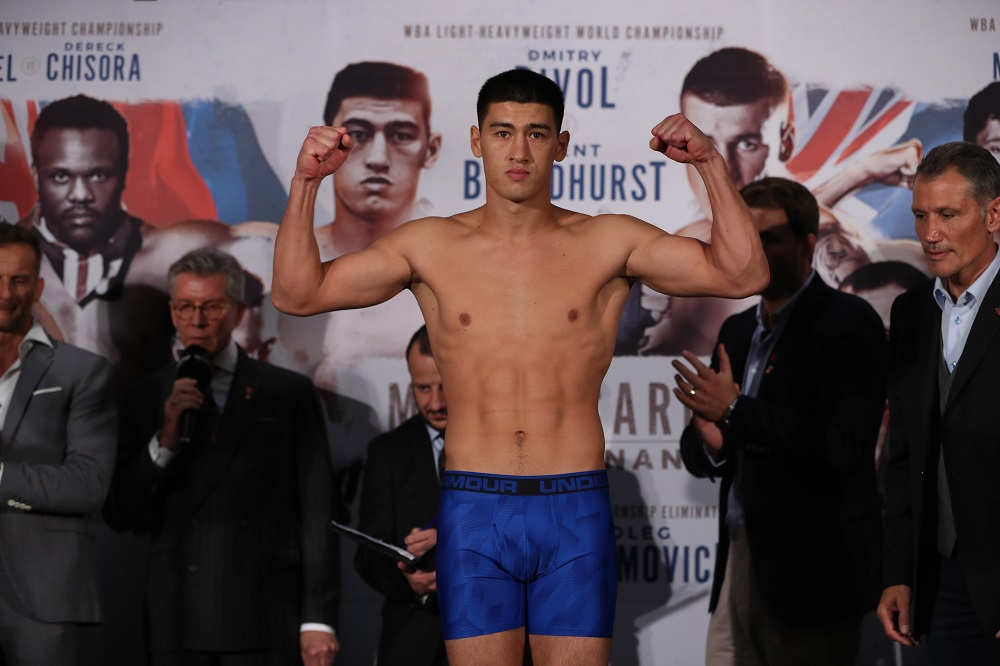 News
Bivol Targets Light-heavyweight Domination On Sky Sports Debut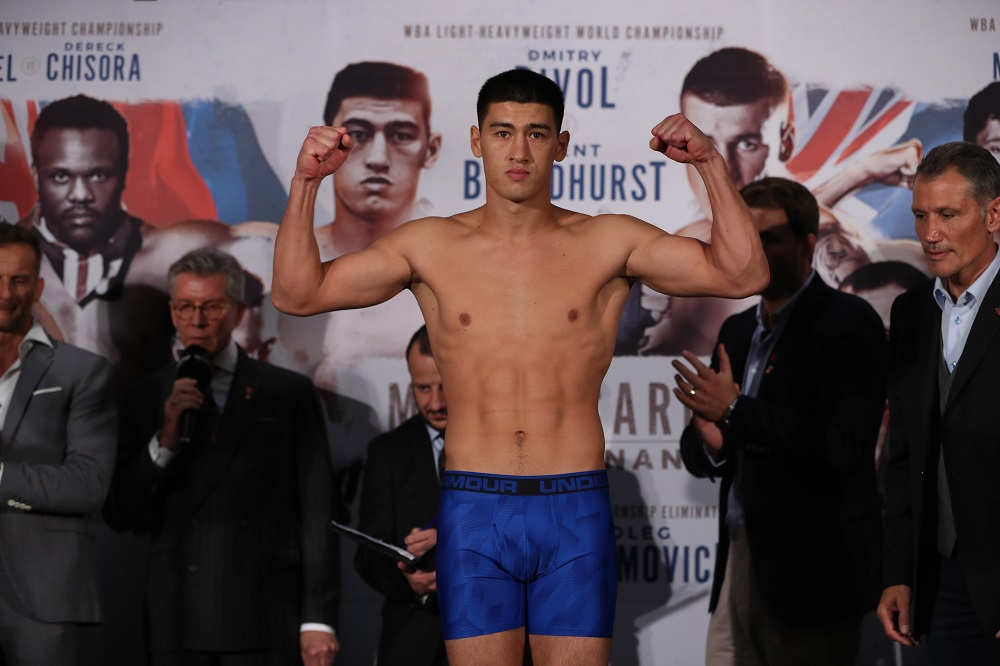 Dmitry Bivol fights for the first time as a full World Champion tomorrow – and the WBA Light-Heavyweight king wants to demolish Trent Broadhurst live on Sky Sports from Monte-Carlo before targeting the rest of the belts.
Bivol held the interim title but after Badou Jack vacated the strap after a purse bid for a fight with Bivol was cancelled, the new champion starts his reign against Australian Broadhurst.
The Russian KO machine has destroyed nine of his 11 victims to date so far and the unbeaten 26 year old is determined land the IBF and WBO titles vacated by the retired Andre Ward.
"We went after the WBA title," said Bivol. "Of course the ideal option is when you win it in a fight, when you take it away from someone. I was not lucky enough to get this opportunity. Badou Jack refused to fight me and just left the title.
"I'm glad that the WBA declared me as the champion. Now I need to prove that I deserve it and defend the belt.
"I'm the type of person that I need to set maximum goals in any business. In professional boxing, the maximum task is securing the status of being the absolute champion of the world.
"You cannot achieve good results if you do not set higher goals. Yes, this goal is not always achieved, but we must always strive for it, so I strive to become the absolute champion."
Bivol's last outing saw him star on the undercard of Ward's final farewell to the sport when he beat Bivol's fellow countryman Sergey Kovalev in a rematch in Las Vegas in June.
Bivol saw off Cedric Agnew in four rounds in his fourth outing in the States and tomorrow is his first European excursion outside Russia, and while he wants to build as big a following as possible, the Russian powerhouse has the same goal in any ring – to simply knock his opponent out.
"In reality, when you are inside the ring, mentally there is no difference whether you are at home or in the US or somewhere else," said Bivol. "You have your opponent in front of you and that's all I think about. I enjoy fighting in the US because the fans are very supportive and they will support the fighter they like, no matter what country or nationality he is.
"It's all about being fan-friendly; anybody can create a big fan base for themselves in the US! We have our preparation system, our technique which we adhere to. It works well for me so we don't change it much and just make adjustments to the different opponents we are facing.
"I think the knockout is always a good result, but I am ready to go the distance, to go all the rounds, I am prepared for that. To be honest, if I see the opportunity to end the fight I will go for it. But we will have to see during the fight. I am ready to go all the rounds, but I am also ready to end the fight."
Broadhurst sees things differently though and believes his first fight outside Australia could catapult him to stardom. The 29 year old recovered from an early loss in his eighth pro fight in 2011 to move into World title contention, picking up regional belts with the WBA and the IBF to arrive in front of Bivol – and the Queenslander is drawing on the recent success of Jeff Horn over Manny Pacquiao to drive him to victory.
"This is a big, big opportunity for me," said Broadhurst. "I know I am up against a great fighter, just look at what Jeff did against Manny, on the day anything is possible.
"Bivol has become one of the most feared fighters in the world, I know this but it means nothing to me. He is human just like myself – I am working overtime – and will leave no stone unturned in my quest to become World champion.
"I think the first half of the fight could be a chess match and I am very comfortable against anyone like that. I don't think he's got one punch KO power, but he controls distance well and has rangy long punches.
"It's brilliant to be in Monte Carlo, it's a beautiful place and a great opportunity to show my skills in front of HBO and Sky Sports on top of an undercard with great fighters.
"My concentration on this fight is absolute, I need to lay everything on the line against this guy because opportunities like this don't come every day and it might never come again. There's good Light-Heavyweight's in England so I could see myself fighting them one day too."
Bivol and Broadhurst clash on a stacked bill in Monte-Carlo where Jamie McDonnell and Liborio Solis rematch for McDonnell's WBA World Bantamweight title, Scott Quigg and Oleg Yefimovych meet in an eliminator for the WBA World Featherweight title and Dereck Chisora challenges Agit Kabayel for the German's European Heavyweight title.