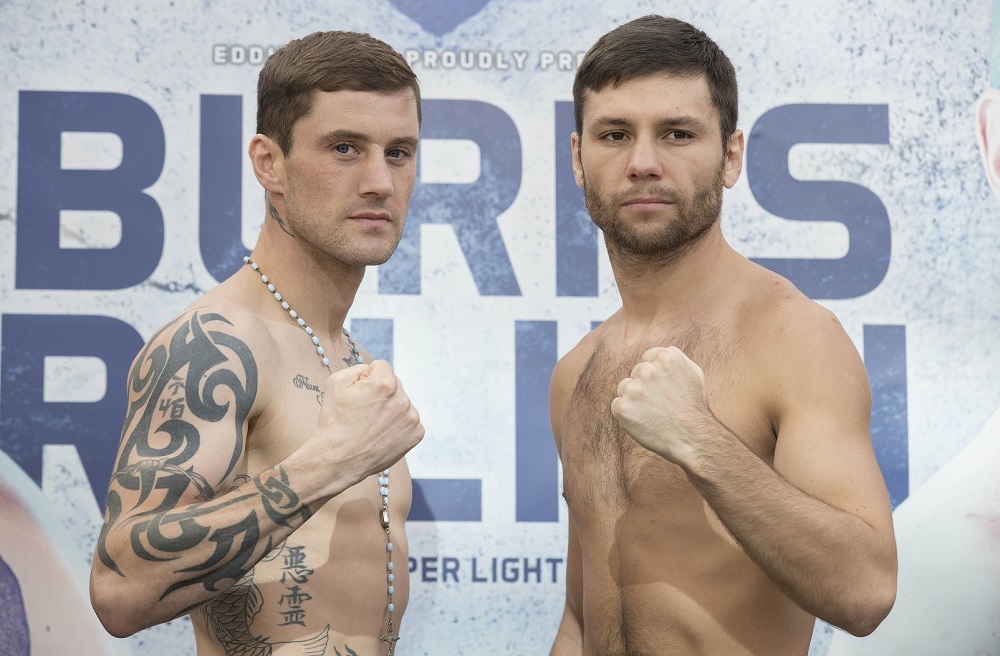 News
Burns: There's So Much More To Come From Me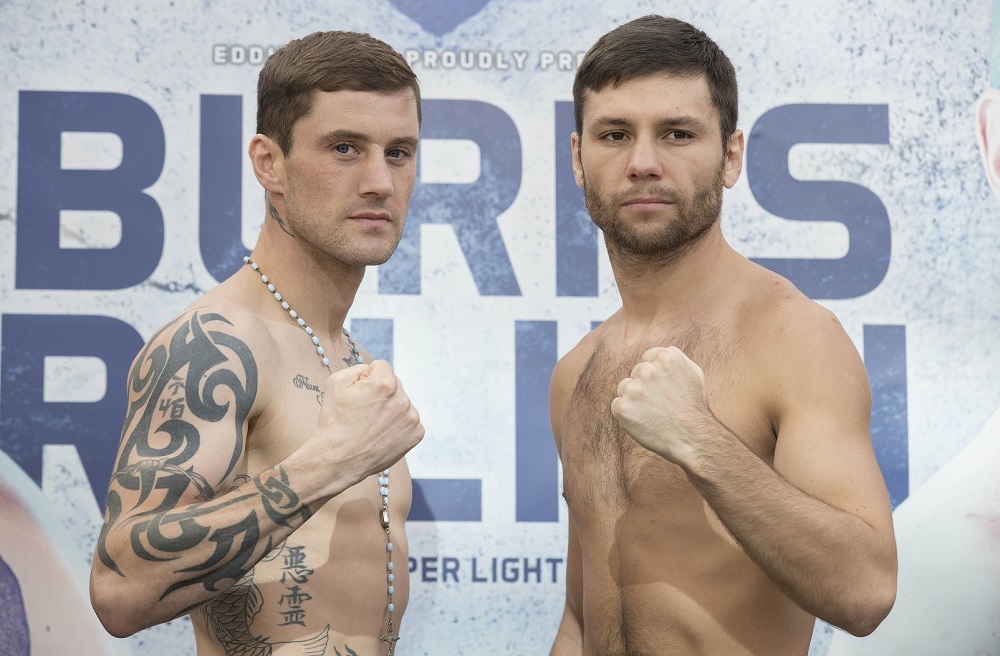 Ricky Burns says there's plenty more big fights in his as he defends his WBA World Super-Lightweight title against dangerous mandatory challenger Kiryl Relikh at the SSE Hydro in Glasgow tomorrow night, live on Sky Sports.
Burns destroyed Michele Di Rocco in the same arena in May to land the title and become Scotland's first three-weight World champion.
The 'Rickster' knows that blockbuster clashes lay in wait if he can see off big-punching Relikh, who boasts 19 KOs from his 21 wins. The 32 year old has been linked with a clash with brash American Adrien Broner but the Coatbridge ace will entertain thoughts of glamour nights in Las Vegas once the job is done against his Ricky Hatton-trained foe.
"I don't think that being a three-weight World champion will sink in until I hang them up, and I am a long way from that," said Burns, who weighed 9st 13lbs 2oz, with Relikh making 10st at the third attempt today.
"If I was training and I didn't feel like I was up for it or I wanted it anymore, I just wouldn't do it, but I think I've proved that I've still got plenty to give. A lot of people put a lot of work in for the fight, getting up at the crack of dawn to run up the steps at Leigh-on-Sea, blood, sweat and tears, so I was happy for the whole team.
"The atmosphere was incredible in May and I will never forget it. I couldn't believe how easy it was. The plan was to box for the first part and then stick it on him after the halfway stage as he seems to tire, but I couldn't miss him with the jab and the right hand.
"Things are really clicking with Tony Sims and that showed on the night. I caught him with a body shot in the second round and saw him wince from it, and a few times he was wobbled by right hands. Tony said to stick to the plan though and take him deep but I couldn't miss him and he was taking a lot of clean shots. He was pretty flat-footed and just looking for big swings.
"I'm just one of the lads in the gym, we all work really hard and Tony puts in the same work with me as he does the other boys. Sometimes they call me the old man in the gym, but I just remind them of the three World titles when they do!
"Against Di Rocco I had a point to prove to myself and to those who doubted me. I was at the point that people were saying I was finished and I should pack it in, he's got nowhere to go, everyone is entitled to their opinion but sometimes they should keep it to themselves.
"I don't like looking back over what's happened in the last couple of years, but it was hard coming through it and it was a tough ride, but that win was the start of a fresh chapter. I've never been the type to say I am going to do this or that, I just go one fight at a time and that's what I'll always do."
"Broner called me out at Super-Featherweight, Lightweight and now at Super-Lightweight. There was talk about it for this fight amongst others, but get the job done against Relikh and we can make that fight.
"I'm more than prepared to go to America for that fight. People say it's a risky fight and more so going over there for it, but I wouldn't take it if I didn't think I could win. I know it's a hard fight but I am more than confident I can beat him anywhere, and if it happens I'll be really up for it.
"I think I've always been on the tip of his tongue because it's been meant to happen a few times. I fought for the title that he lost on the scales, he's been in a bit of bother but seems to be back in the gym and has sorted all that out, so I get this win and that fight should go ahead.
"Eddie and Tony only want the biggest fights for me and that's great. I'll fight anyone and if they happen to be big names in America or big names we bring to Glasgow, then that's great. You can only take it one fight at a time and it's great to be back in here and fighting a dangerous mandatory.
"Fighting in Vegas is something that I've always wanted to do but I'm not one for looking past the job in front of me."