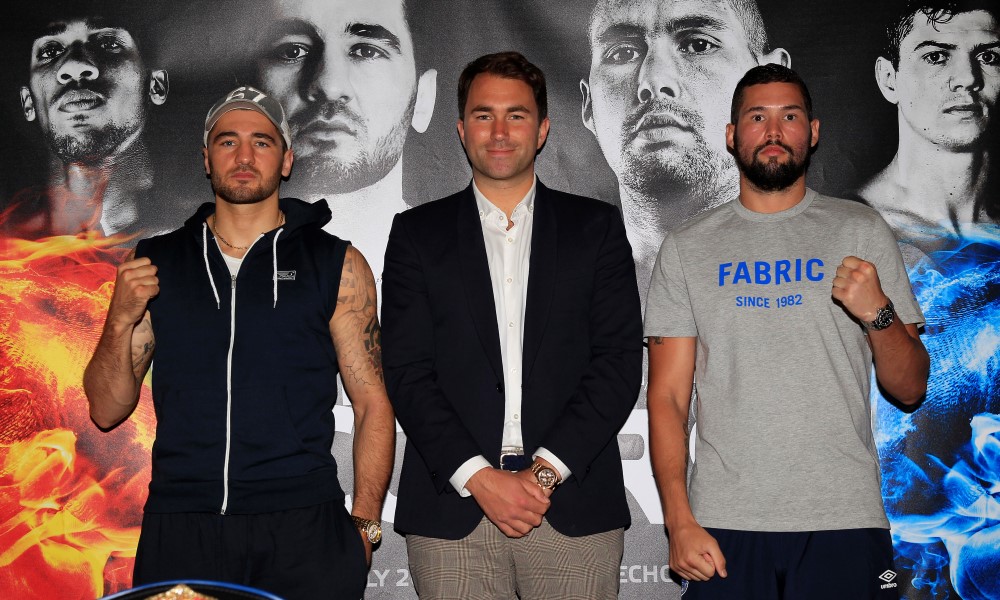 News
Campbell And Coyle Target Hull Summer Blockbuster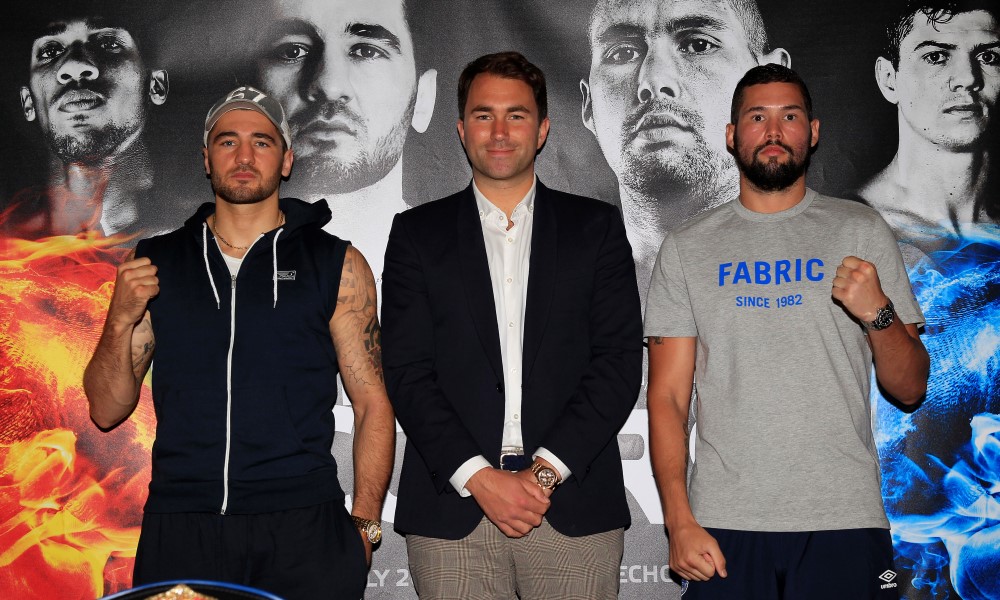 Lightweight pair must come through crunch clashes to stay on course
Luke Campbell MBE and Tommy Coyle say that the pressure is on them to claim big wins at the Ice Arena in Hull on Saturday night, live on Sky Sports – so they can set up a huge clash in the city next summer.
The Lightweight duo face big step-up fights on Saturday night, with Coyle meeting former World champion Michael Katsidis and Campbell facing Argentine Daniel Brizuela, who shared a rollercoaster war with Coyle in February.
Promoter Eddie Hearn has made no secret that a clash between the two at Hull City's KC Stadium next summer would be a huge event for the city and for British boxing, and both men believe that if they keep winning, a fight is inevitable, and Campbell would love to box outside in his hometown for the second time having made his professional debut last July at Hull KR's Craven Park.
"We both have tough fights on Saturday but if we keep winning then we can be looking at a massive outdoor show at the KC Stadium, which will be great for boxing fans and for the people of Hull," said Campbell. "Tommy and I have been friends for a long time, we've known each other for over a decade, we trained together as kids, but this is the sport we're in, it's the entertainment business and we can put our friendship to one side for a night to put on a great show for the fans. I am going to stay unbeaten, that's for sure, so if Tommy can do the same we'll be ready for a big one."
Coyle appeared on Campbell's debut card and suffered a heart-breaking KO loss to Derry Mathews having dominated the fight. The 25 year old credits Campbell's Olympic gold medal heroics with bringing boxing to their hometown, but says he'd have no qualms in facing the unbeaten star and believes he'd beat him.
"Luke winning the gold started it all off, I have so much respect for Luke and if it hadn't had been for that then we wouldn't be having these big shows in Hull," said Coyle. "The fans here are fantastic, some of the best in the land. They will be out in force this weekend and if we keep winning then we'll be getting more and more shows here. We're pals and we've travelled the world together as amateurs but I am not daft, Eddie promotes us both and it makes sense to put us in the ring together.
"First and foremost, it's Katsidis. The fight with Luke excites me very, very much. Luke is a good friend of mine, I have a lot of respect for him and his success in the Olympics is the main reason why I got my shot on a big Matchroom bill against Derry last summer.
"I'd be confident of beating him, he's not been in there with someone like me but it would be a very good fight, and we both have hard fights to take care of this weekend first."
Campbell and Coyle face their acid tests on a great night of boxing in Hull, with Gavin McDonnell looking to step into the international mix against former World title challenger Vusi Malinga.
Samir Mouniemne continues on the path back to title contention and the show also sees a showcase of local talent with Nathon Smith, Tom Knight, Charlie Payton and Connor Seymour plus Liverpool's Robbie Davies Jnr.
Tickets are on sale now priced £40, £60 and £120 for VIPs and are available from Matchroom Sport on 01277 359900 and at www.matchroomboxing.com