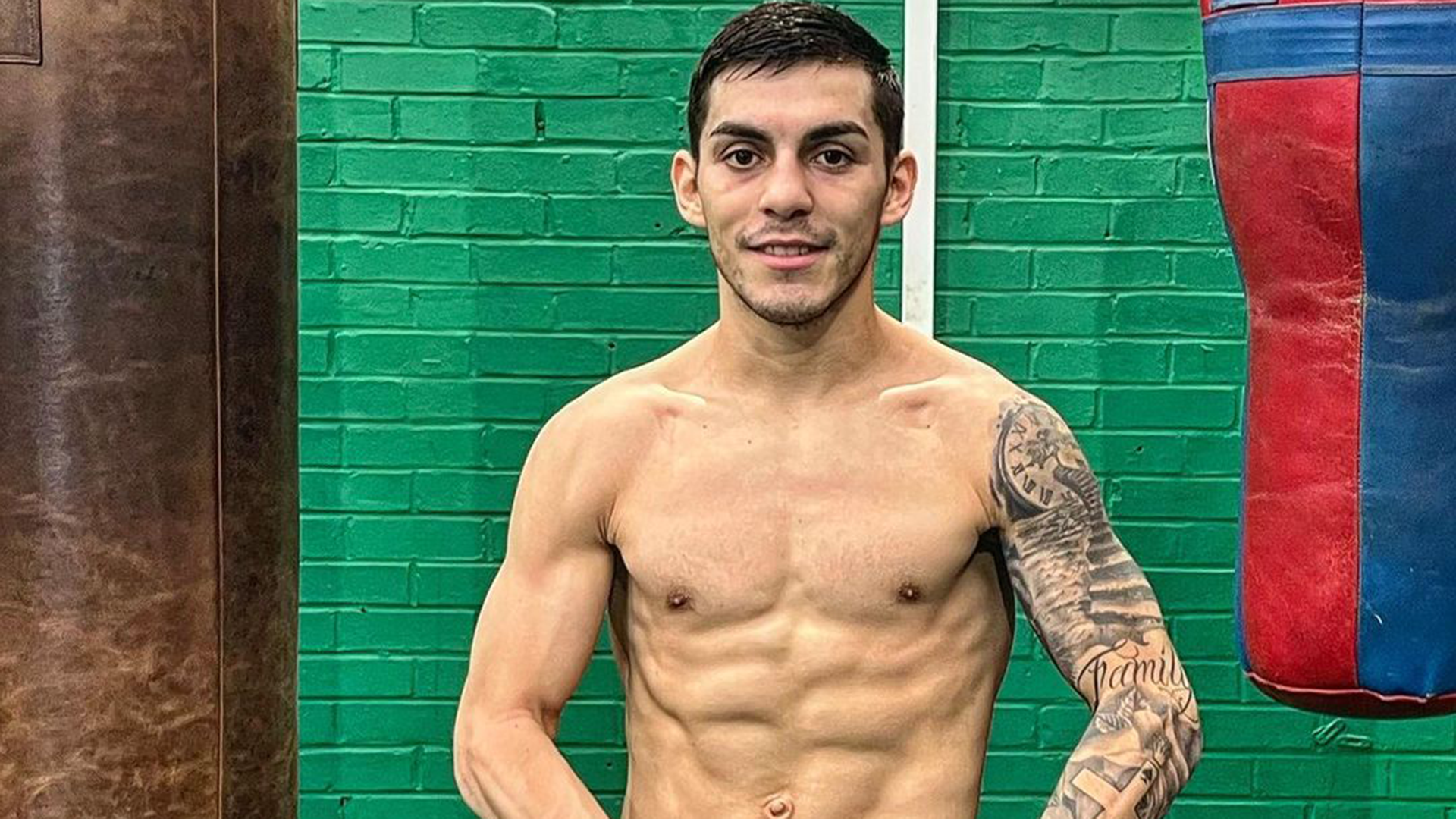 News
Campos: I will send him to sleep before the twelfth round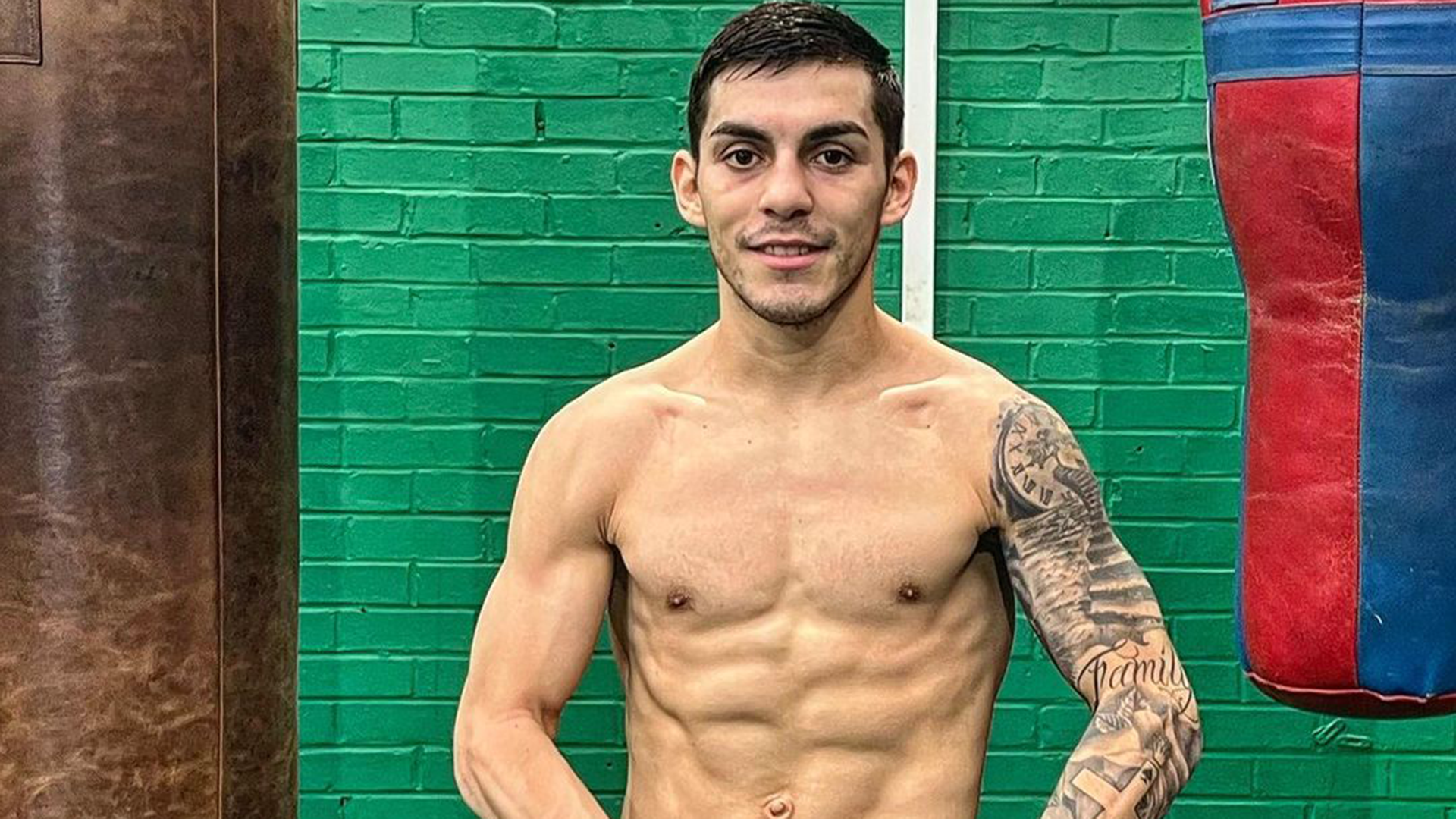 Undefeated Flyweight desperate to create history for Chile
Undefeated Chilean Flyweight Andres Campos wants to create history by becoming his country's first World Champion when he locks horns with reigning IBF ruler Sunny Edwards at the OVO Arena Wembley this Saturday June 10, live worldwide on DAZN.
Campos' clash with Edwards tops a blockbuster triple-header of World Title action in the capital, with Nina Hughes (5-0, 2 KOs) defending her WBA Bantamweight crown against Katie Healy (6-0) and Cherneka Johnson (15-1, 6 KOs) defending her IBF Super-Bantamweight strap against Ellie Scotney (6-0).
Edwards (19-0, 4 KOs) is set to make his eagerly anticipated Matchroom debut this weekend having penned a promotional deal with Eddie Hearn in March, but Campos (15-0, 4 KOs) – who has been calling Edwards out for over a year – plans on spoiling the party after finally landing his dream World Title shot.
Sunny Edwards is good, but he is not good enough to beat me
- Andres Campos
"Sunny Edwards has never fought against anyone like me," said Campos. "I am by far the best opponent that he will have faced. I have lots of experience fighting against and defeating undefeated guys from both the amateurs and pros. I am starving for success. I am so hungry to win this World Title and make history for Chile.
"Sunny Edwards is good, but he is not good enough to beat me. I know that I am better than him and I will show you all on Saturday night. I have three scenarios: scenario A, B and C. We have trained so hard for each one. Sunny won't be able to run away from me like a dancer. He is just dancing and running all the time. I will send him to sleep before the twelfth round."
Unbeaten Sheffield-based slickster Edwards makes his fourth defence of the IBF strap he landed in April 2021 against Moruti Mthalane in London, and 'Showtime' is gunning for unification clashes in the second half of the year and having seen off challenges from Felix Alvarado, Muhammad Waseem and Jayson Mama.
26-year-old Campos is hungry to create his own legacy, fuelled by the burning to desire to become his country's first ever World Champion. Edwards is renowned for having one of the sharpest tongues in boxing, but Campos says he won't be engaging in any back and forth with his opponent during a busy fight week.
I will send him to sleep before the twelfth round
- Andres Campos
"I never trash talk," said Campos. "I always do my talking in the ring and let my fists take care of business. Sunny is famous for his trash talking, not for his boxing. Chile doesn't have any World Champions and I will make history for my country and my continent of South America. I will be the first one. The IBF World Title is very special to me.
"Fighting in the UK for the first time as a professional doesn't faze me at all. As a pro I have fought in Australia and in Argentina. It is not such a big change for me. Remember, I have done almost all of my 95 fights outside of my country. I have represented Chile all over the world. I don't feel the pressure. To fight here in the UK is nothing big for me."
Campos, who is managed by Australian Tony Tolj and trained by Hernan Gauto from Argentina and Nicolas Orellana from Chile, is ranked at seven in the IBF rankings and has held the WBO Latino Flyweight strap since March 2020. 'The Pride of Barnechea' says he also has the backing of UK fans who want to see Edwards defeated for the first time.
"Since I arrived in the UK last week, everyone that I have met in the gyms, malls and streets – everyone has told me that I have to beat that trash talker Sunny Edwards. Everyone that talks to me about Sunny Edwards wants me to beat him. They all want me to become the first man to beat him.
"It's crazy – nobody cares about Sunny Edwards here in England. I have the support of Chilean fans and all of the English fans who I have met. Everyone on my social media is telling me that I have to beat this clown."
Edwards vs. Campos tops a huge night of World Title action in Wembley, Cruiserweight Cheavon Clarke (5-0, 4 KOs) looks to close in on a British Title tilt as he faces David Jamieson (10-2, 7 KOs) in a Final Eliminator for the famous Lord Lonsdale Challenge Belt, Youssef Khoumari (15-1-1, 6 KOs) and Reece Bellotti (15-5, 13 KOs) meet in an eliminator for British Super-Featherweight Title, The 'Romford Bull' Johnny Fisher (8-0, 7 KOs) will bring his Bull Army to Wembley for the third time as the 24-year-old Heavyweight fights for the ninth time in the pros against Emilio Salas (7-4-1, 3 KOs), Anthony Joshua-managed Shannon Ryan (4-0) returns to the venue of her March 2022 debut to continue her pro journey, and rising starlets George Liddard (2-0, 2 KOs) and Muhammad Ali (1-0) feature on Before the Bell.
Limited remaining tickets are available to purchase from Stage Front