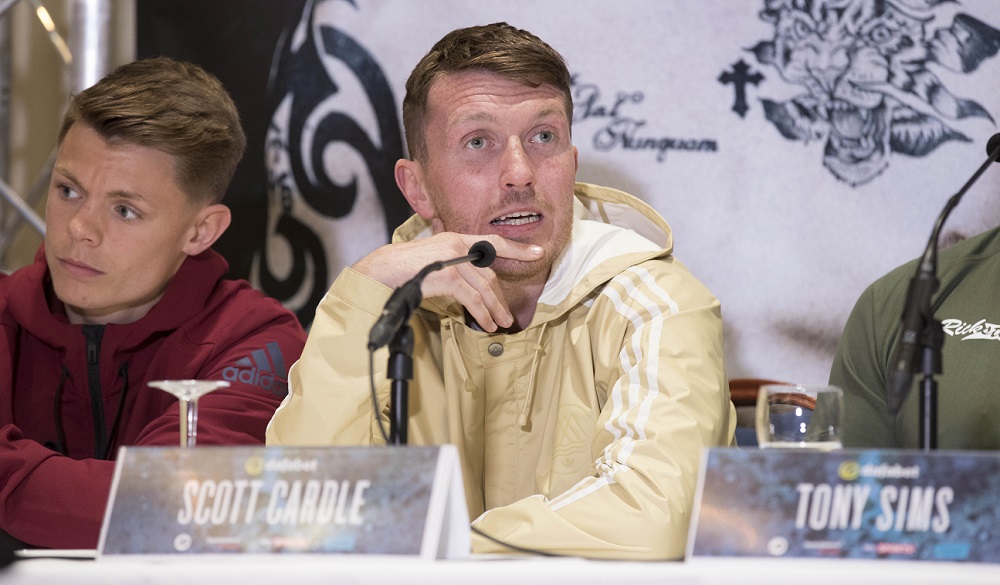 News
Cardle: I Want To Be A Euro Star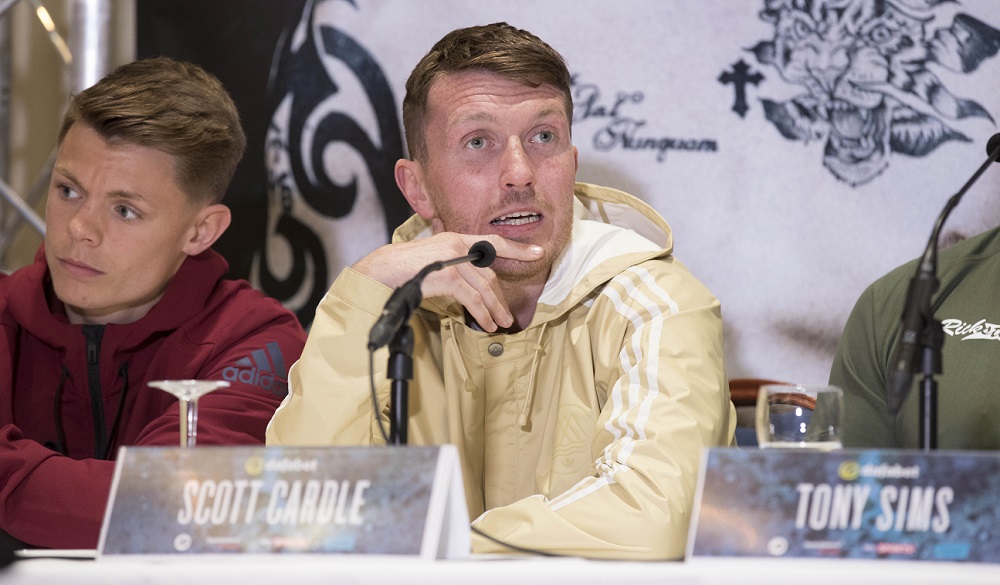 Scotty Cardle can have the Lord Lonsdale belt for keeps on Saturday – and wants to put Robbie Barrett to the sword before targeting European honours as he defends his belt at the SSE Hydro in Glasgow, live on Sky Sports.
Cardle has defended his Lightweight strap on three occasions with two wins and a draw, so victory on Saturday will mean the 27 year old will need to find space on his mantelpiece for the prestigious prize.
The draw means Cardle has had to take Barrett on to keep the strap, but he's happy to add one more domestic victim to his list and wants to do so in style to show he's ready for the big guns.
"Winning the Lonsdale belt outright is something I've always wanted to do and I'm over the moon to be able to get the chance to do it in Glasgow, it's something special," said Cardle.
"I thought that I had done it with my last fight but obviously that wasn't the case. It's no big deal, it's another fight for me to secure that belt.
"I don't feel like I am standing still with my career but I want to get this done and dusted, get that belt for keeps and then I can move on and look to the European title – but my mind is totally focused on Robbie.
"This is my last defence and i want to go out with a bang. I need to prove that I'm above British level and prove that my aspirations at a higher level are achievable.
"I'm never look past any fight especially one that means so much to me, but I'm not satisfied just with this level. Don't get me wrong, I'm honoured to be British champion and I'll be so proud to hold the title for good, but I'll be looking further as soon as I can and that next step in my eyes is the European title. I don't want to hang around and get the Commonwealth title or anything like that."
Cardle's desire to make a base in Glasgow means that he's looking to secure some big fights here. Edis Tatli holds the European title but has yet to fight outside Finland, so Cardle accepts that he may have to travel to challenge for that belt, and he's open to a third bout with Dodd and hopes a fight with London 2012 gold medalist Luke Campbell MBE can be built into a huge clash.
"There are big fights out there at Lightweight and I am ready to step up and take them on," said Cardle. "I'd love to fight for the European title. Tatli is very upright and strong, he's built big for a Lightweight but his style is straightforward, he throws straight shots and he's a bit robotic, but he's got power and it would be a good fight. I don't think he's boxed outside Finland so it could be an away day for me but that's not a problem because I boxed all over the world as an amateur.
"Sean Dodd III? It could happen, I'd never rule it out – but I want it to happen up here. We've boxed in Liverpool twice so if we do it again, it's got to be in Glasgow. He's gone down the WBC route and now he's fighting for the Commonwealth so he's in a good position. People want to see the third one and if we're both successful then we can do it again.
"Luke is in a big fight at Wembley and he's past the British stage now which is credit to him. That also means that if we do fight one day, it will probably be for something even bigger which would be great."
Cardle's clash with Barrett is part of a huge night of action in Glasgow where hometown legend Ricky Burns aims to unify the Super-Lightweight division against IBF and IBO champion Julius Indongo.
Charlie Edwards and Iain Butcher clash for the vacant Super-Flyweight title, Rio Olympian Josh Kelly makes his pro debut, his Team GB teammate Lawrence Okolie boxes for the second time in the pros, Charlie Flynn fights for his first pro title as he faces Ryan Collins for the Celtic Lightweight title and Joe Ham takes on Scott McCormack for the Scottish Super-Bantamweight title.
Tickets for April 15 are on general sale priced £40, £60 and £100 from www.thessehydro.com and £200 VIP exclusively at www.matchroomboxing.com
Face value tickets for April 15 are also be available from http://www.stubhub.co.uk/matchroom-boxing-tickets/ . StubHub is the official ticket partner and marketplace of Matchroom Boxing and Anthony Joshua.
ENDS