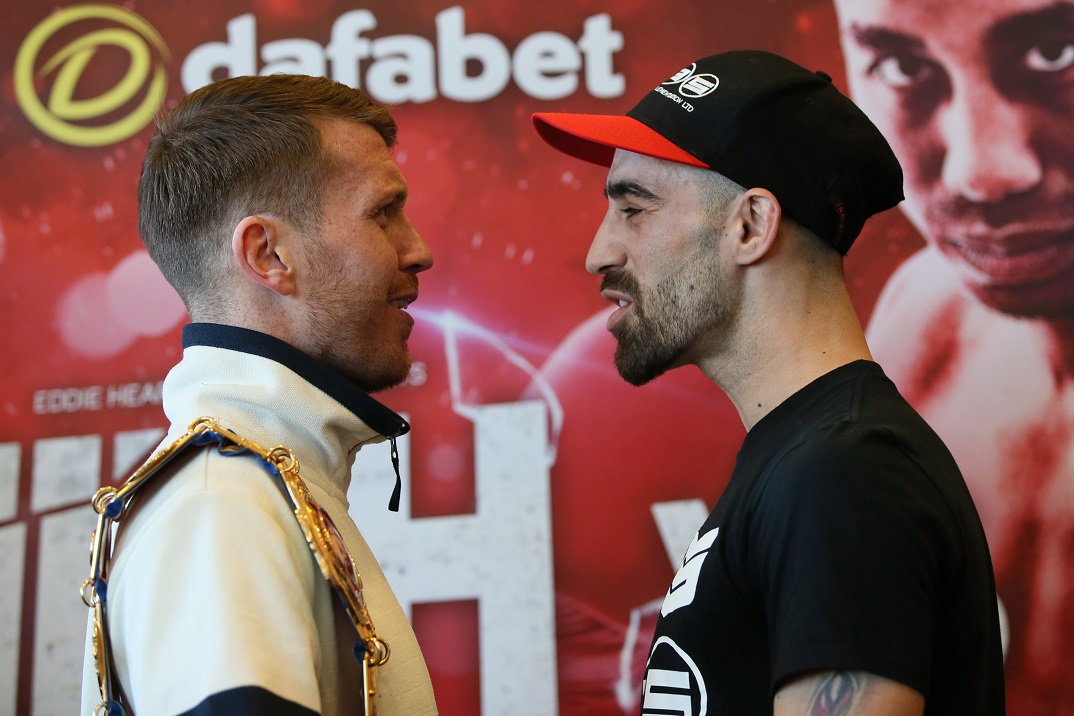 News
Cardle: I'll Teach Dodd A Lesson On Saturday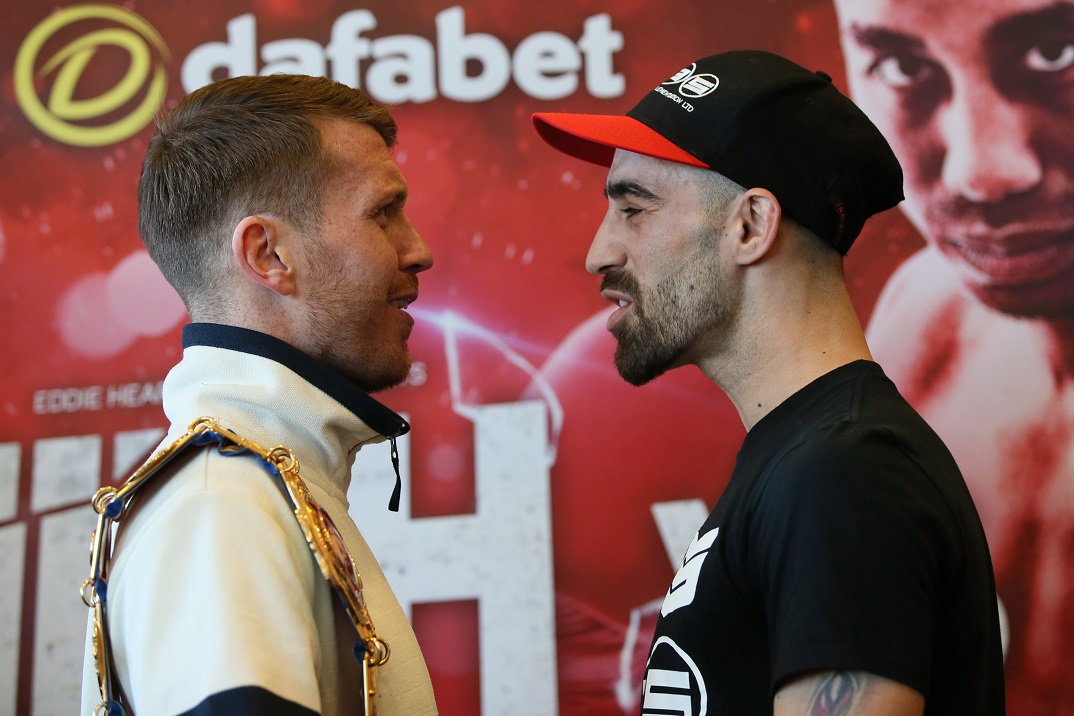 Scotty Cardle sent a strong message to British Lightweight challenger Sean Dodd ahead of their rematch on Saturday night – "you are bang average and I'm going to teach you a lesson."
Cardle and Dodd clash again at the Echo Arena in Liverpool, live on Sky Sports, the same venue for their epic first encounter in November.
Dodd looked set to take the title from the Lytham St Annes man making his first defence of the belt, but Cardle poured on the pressure in the final round and forced the stoppage.
Cardle offered Dodd an immediate rematch after the bell but as the fight creeps closer, he's warned the Birkenhead challenger that it's going to be a one-sided affair the second time around.
"The only reason it was a contender for fight of the year was because I underperformed," said Cardle. "I had a bad day at the office and he had his best night in the paid ranks. I am happy to say I can learn from a win and move on to the next one, and that is why I took the rematch, because I have a demon to exercise. He's bang average at best, he showed his best performance on that night. He threw the head in a bit but other than that he didn't do anything, I was poor on the night and he brought me down to his level. It's a different story this time.
"Last time it was quite a poor performance from myself," said Cardle. "My game plan was perfect but I didn't use it on the night. I came out to quite a hostile reception and I was trying to make a point to everybody.
"The game plan went out of the window as soon as I walked into that arena. I just wanted to fight and it was quite daft of me and quite unprofessional. I had never walked out to a reception like that before but now I have experienced it I know what I have to do, and that is to stick to the tactics Joe Gallagher has given me and show the skills that I have.
"I feel I have experienced that now and I am expecting the same hostile welcome from the fans, if not even worse because they know they got to me last time. I know it's coming on Saturday and I have to soak in the positive energy and take it on the chin, brush it off and get on with the job.
"I did think he would come with the game plan that he did bring. I thought it would be as busy as he was but I didn't think the fight would end up the way it did, but the only reason for that was because of my performance.
"Saturday will be the one-sided lesson it should have been the first time. No disrespect to Sean, but there are levels and I feel that I am a level above him and I have to show that because I didn't in the first fight. I have a job to do. The training has gone great, I have felt spectacular in sparring and I have no worries going into this. If I use what I have been using in training, then we will have no complaints whatsoever."
Cardle's rematch with Dodd is part of a huge night of action in Merseyside as Callum Smit meets European Super-Middleweight champion Hadillah Mohoumadi in a final eliminator for the WBC World title.
Rocky Fielding aims to bounce back from his loss to Smith with a tough fight against Christopher Rebrasse, there another tasty rematch on the bill as Luke Keeler looks for revenge against Tom Doran with the WBC International Middleweight title up for grabs, two-time World Super-Middleweight title challenger Paul Smith begins his hunt for a third title tilt, there's action for unbeaten quartet Tom Farrell, Reece Bellotti, Ryan Mulcahy and Commonwealth Games gold medallist Scott Fitzgerald while Gerard Carroll makes his professional debut.
Tickets go on sale now for April 2 from the Echo Arena at www.echoarena.com and on 0844 8000 400 – with priced at £40, £60, £80 and £100. VIP tickets priced at £200 are available exclusively from Matchroom Boxing at www.matchroomboxing.com and on 01277 359900.
Tickets for April 2 are available from http://www.stubhub.co.uk/matchroom-boxing-tickets/ – StubHub is the official ticket partner and marketplace of Matchroom Boxing and Anthony Joshua MBE.