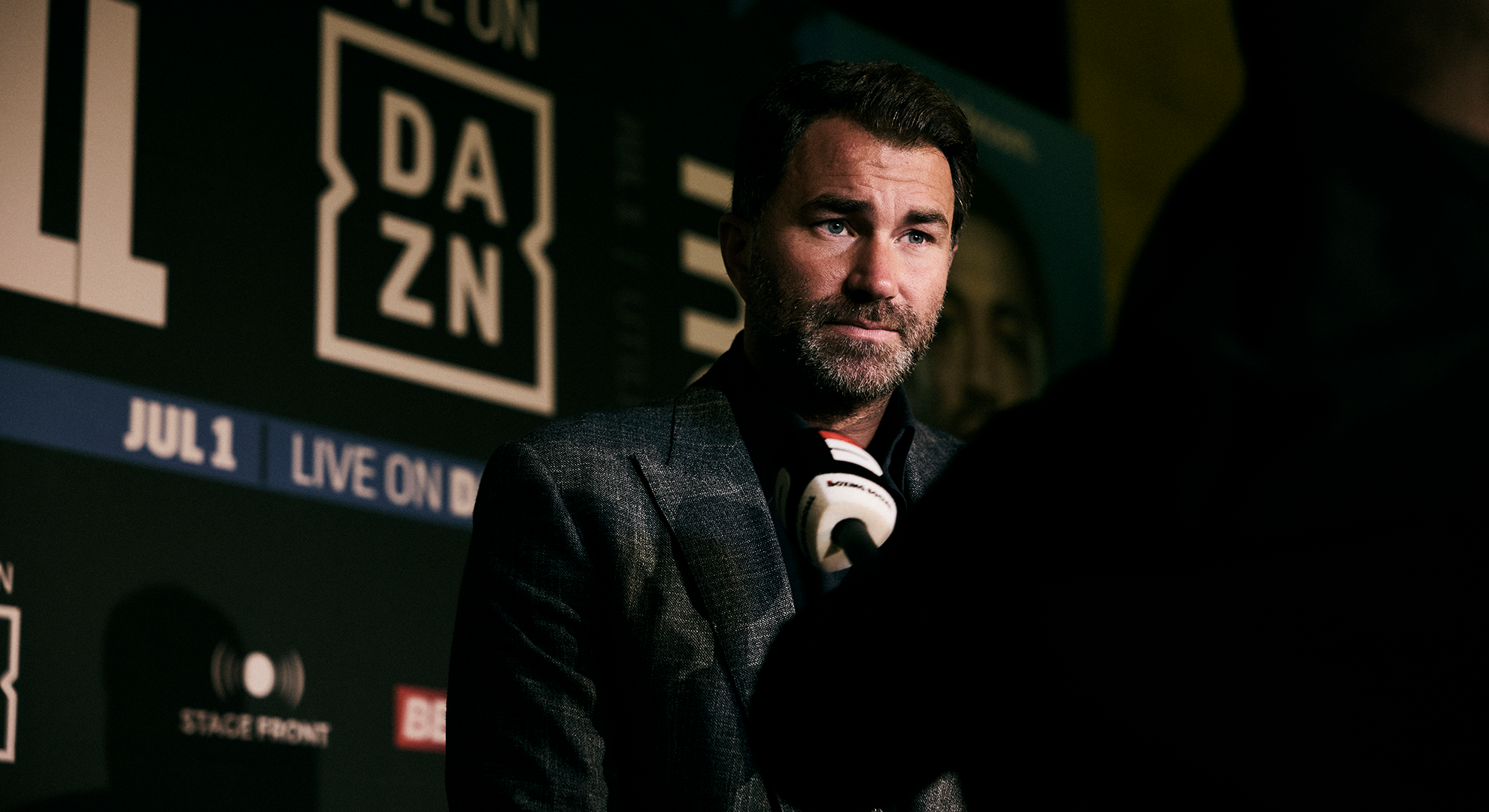 News
Chairman Eddie Hearn strengthens Matchroom Board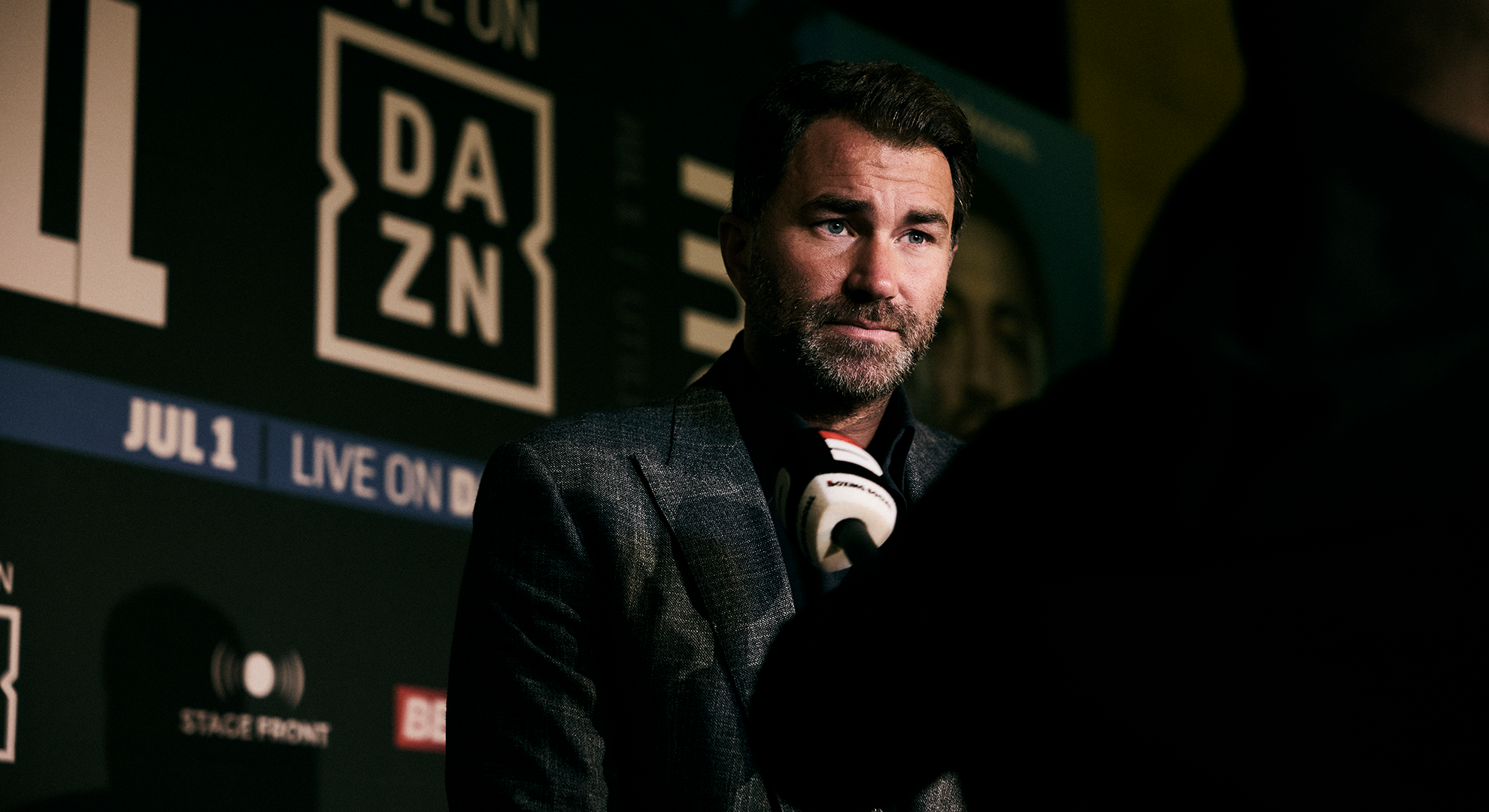 Following his appointment as Chairman of the ever-expanding Matchroom Group of Companies, Eddie Hearn has strengthened his Board of Directors in anticipation of further growth in his successful enterprise.
Effective immediately, the Board of Matchroom Sport sees new additions with appointments of:
Emily Frazer CEO of Matchroom Multi Sport is elevated to Group Director following her success in creating and dominating the global world of 9 Ball as well as a variety of other sporting events in Fishing, Gymnastics, Ten Pin Bowling, Netball and Basketball.
Melanie Simmonds is promoted to Finance Director with specific responsibility on financial forecasts and strategic financial planning across the group.
Shaun Palmer joins the main board as Group General Counsel with specific responsibility for acquisitions and group expansion. Shaun also joins the boards of Matchroom Holdings and the Professional Darts Corporation as a Director. He retains his position as Chief Operating Officer and General Counsel of Matchroom Boxing, as well as Director of Matchroom Boxing and Matchroom Boxing USA.
Giles Morgan has been invited to the Board as Non-Executive Director with specific responsibility with regard to group sponsorship activities after a lifetime of blue-chip sponsorship including as Global Head of Sponsorship for HSBC plc.
These new directors will join the existing Board of Eddie Hearn (Chairman), Steve Dawson (Chairman of World Snooker), Matt Porter (CEO of The Professional Darts Corporation), Frank Smith (CEO of Matchroom Boxing) and Katie Hearn (CEO of Matchroom Media).
This nine-person Board are charged on delivering future growth in terms of new events and greater bottom-line results whilst maintaining the standards expected of a major sports global company.
On the various subsidiary companies within the Matchroom Group they welcome:
World Snooker    Jai Singh (Legal Counsel & Director)
World Snooker    Peter Wright (Chief Commercial Officer)
World Snooker    Tom Rowell (Marketing and Communication
Officer)
Matchroom Media     Andy Holmes (Director of Production)
Matchroom Media     Nick Oldfield (Director of Broadcast Services)
Matchroom Media     Jai Singh (Legal Counsel & Director)
Professional Darts Corporation    Shaun Palmer (Director)
Matchroom Multi Sport    Jai Singh (Legal Counsel & Director)
Matchroom Sport chairman Eddie Hearn said: "These are exciting times for Matchroom and we are delighted to announce these important moves today. We are a leading, global sports company and our new board structure future-proofs our intent to excel and dominate the sporting landscape further. Although we must navigate in uncertain economic times, our business trajectory continues to push new boundaries as we stage innovative, world class events both here in the UK and internationally, where we also continue to create opportunities and attract the very best quality in talent across our teams to deliver dynamic results. Our diverse infrastructure and core company values to promote from within our Matchroom family beats at the very heart of this announcement. Now I am looking forward to working collectively with this talented team to scale grand new heights for our thriving enterprise."
Non-Executive President of the Group, Barry Hearn said: "The last few years has seen dynamic growth of all Matchroom Companies due to the amazing efforts of a group of highly talented individuals. It has been a long journey from the 1982 formation of a £100 equity company to the world leader of niche sports that Matchroom has become, and I am proud of the growth of the group and excited by its future plans and opportunities. The Company, led by my son Eddie and my daughter Katie have the benefit of, in my opinion, the best management team out there and I am confident that they will continue the amazing growth we have experienced".