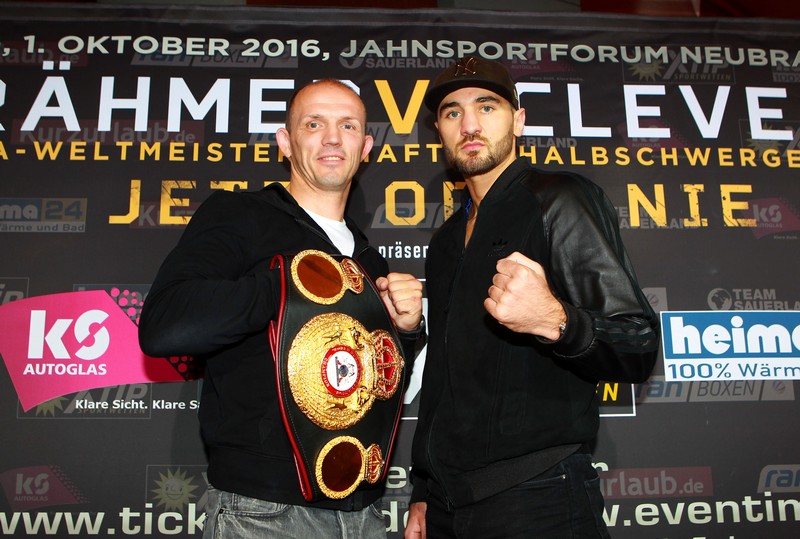 News
Cleverly: This Is My Destiny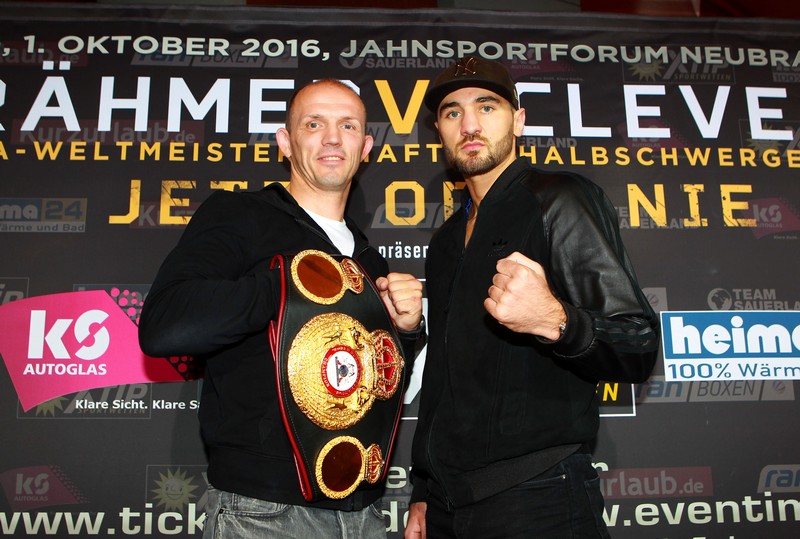 Nathan Cleverly believes it is his 'destiny' to beat Juergen Braehmer and be crowned WBA World Light Heavyweight Champion on Saturday night at the Jahnsportforum in Neubrandenburg, Germany, live on Sky Sports.
Cleverly was scheduled to meet Braehmer for the WBO title in 2011, but with only days to go before the Welshman's first World title challenge, Braehmer withdrew, leaving Cleverly to fight Aleksy Kuziemski for the vacant belt.
"I was in the car on my way to London when I got the call saying Braehmer hadn't arrived and the fight was off," recalls Cleverly. "It was a crazy situation, and the scramble was on to find a replacement opponent in just two days."
Cleverly would defeat Kuziemski and go on to defend the WBO World title on four occasions before dropping the belt to Russian powerhouse Sergey Kovalev, but despite achieving his ultimate ambition that night at The O2 in London, the 29 year-old admits that Braehmer's withdrawal amounted to a bittersweet victory.
"It did take the shine off my World title win," he said. "I wanted to rip that title off Braehmer. He was the World Champion and I wanted to win the belt from him. Unfortunately it didn't work out that way, and although ultimately, I achieved my dream of becoming World Champion, it was a bit unsatisfactory."
Five years on, Cleverly will finally get his chance to meet Braehmer for the World title, in a fight the boxer from Caerphilly believes he is destined to win.
"This fight has been five years in the making, and with everything that has happened, I just feel it's my destiny now," he says.
"Braehmer has had a great career, and I respect him for that, but there comes a time when the older Champion has to move aside and make way for the younger lion to come through. I was confident of beating him five years ago, but I feel even more confident now. It's my time, and that belt is mine for the taking."
If Cleverly can overcome his long-standing rival, he will become a two-time World Champion, a feat he hopes will kick-start a successful second phase in his career.
"It's all about getting that belt and becoming a two-time World Champion," he says. "That's all I care about. It's an opportunity for me to live that dream again. I did it once as 24 year-old, and here I am as a 29 year-old ready to relive it.
"I just want the opportunity to get my hands on that belt and to fulfil my ultimate potential. I don't feel we've seen the best of what I can offer, and getting my hands on that belt will allow me to showcase what I can really do, and make this second phase of my career the best yet."
Tickets for the WBA World Light Heavyweight Championship contest between Juergen Braehmer and Nathan Cleverly will be available online via www.tickethall.de and www.eventim.de or by calling +49 (0)1806-570044.