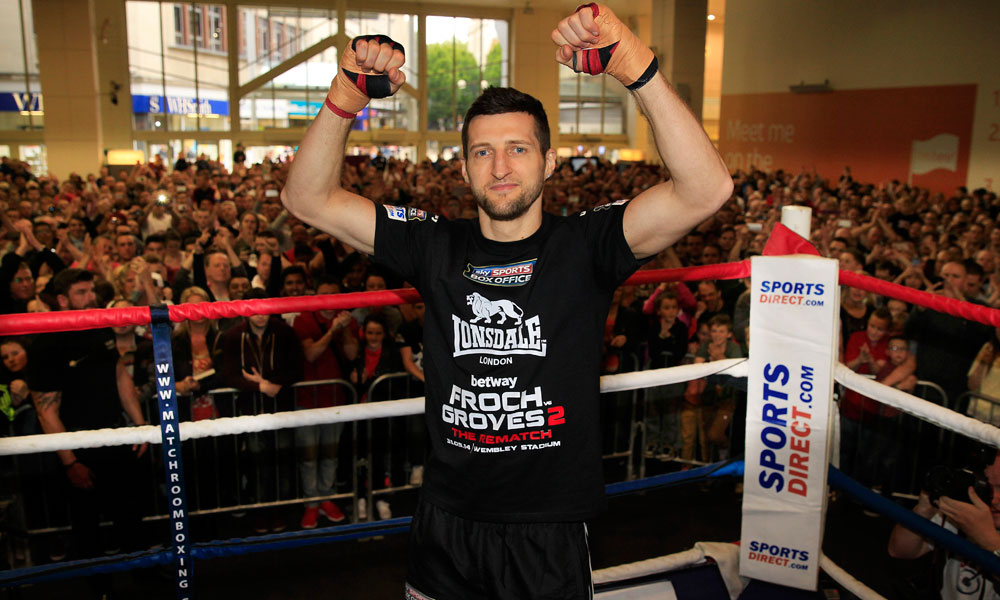 News
Simmons And Camacho Steal Show At Press Conference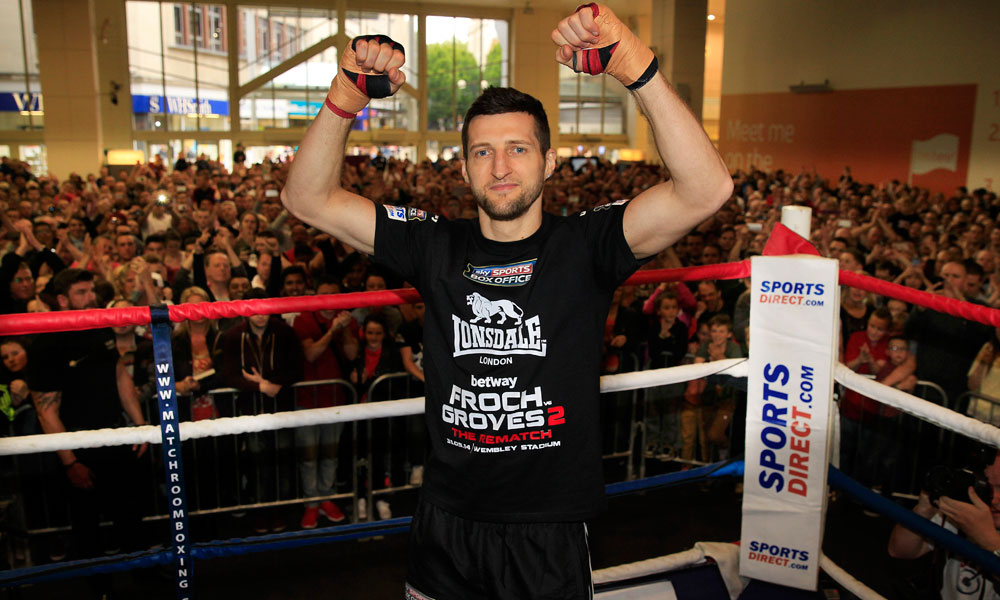 Cruiserweight rivalry ready to explode on Friday night
Stephen Simmons and Wadi Camacho renewed their rivalry and stole the show at today's pre-fight press conference for Friday night's bill at the Braehead Arena in Glasgow, live on Sky Sports.
Simmons defends his WBC International Silver title against Camacho, but with their bitter feud simmering for months now, it's the personal bragging rights that both men are eager to seize come fight night.
Promoter Eddie Hearn allowed headline star Ricky Burns and Commonwealth and British Light Welterweight foes Willie Limond and Curtis Woodhouse to speak first at the packed press conference before turning to the grudge match.
As Hearn passed over to the challenger from London, Simmons picked up his chair and sat right opposite Camacho to look him in the eye before taking a microphone and telling Camacho how the fight was going to pan out.
There was plenty of tension but no pushing or shoving and once the atmosphere had cooled, Simmons said that Camacho was not in his league and will be found wanting in the cauldron atmosphere.
"It's simple – he's stepped up twice and been beaten twice, and I'll make it three out of three on Friday," said Camacho. "He says that I am going to smell the canvas – well I never have and he has, and he will again on Friday. Little loud mouth is going to get taught a major lesson and he's going to be flat on his back.
"My emotions are in check, I am in a happy place, I got married a few weeks ago and that was amazing and the camp has been fantastic. I have been laughing every day because everything this guy says is nonsense. My trainer Danny Vaughn has got the perfect plan for me and I am solely focused on that, he's going to have to handle me and the hostile crowd, and I don't think he can."
Camacho and Simmons lock horns on a huge night of boxing in Glasgow as Ricky Burns is gunning for a return to winning ways against the unbeaten Montenegrin Dejan Zlaticanin for the WBC International Lightweight title and as an official eliminator for the World title.
Willie Limond defends his Commonwealth title against Curtis Woodhouse, Jon Slowey faces Kris Hughes for the vacant Celtic Featherweight title, unbeaten Lightweight star Scotty Cardle is set for a step-up fight and there is action for unbeaten Scottish talents David Brophy and Michael Roberts.
Tickets are on sale priced £40, £60 and £100 on 0844 499 1700, at www.braehead-arena.co.uk and in person from the Braehead Arena on Thursdays from 12pm-9pm, Fridays from 12pm-5pm and Saturday from 10am-2pm.
VIP tickets priced at £200 are available exclusively from Matchroom Boxing on 01277 359900 and at www.matchroomboxing.com