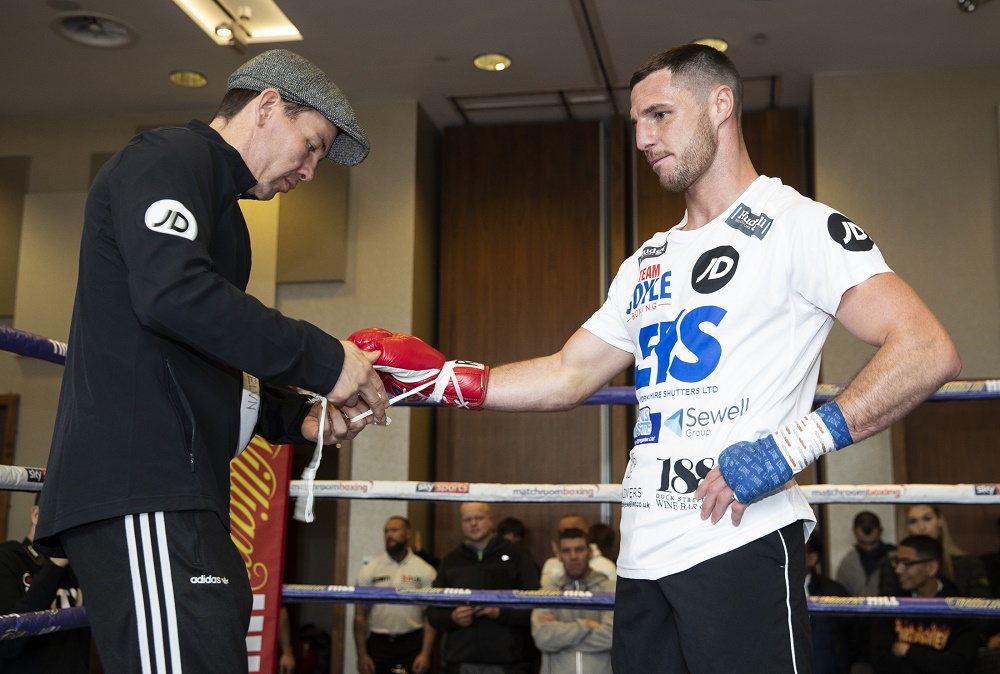 News
Coyle: Title Win Is Written In The Stars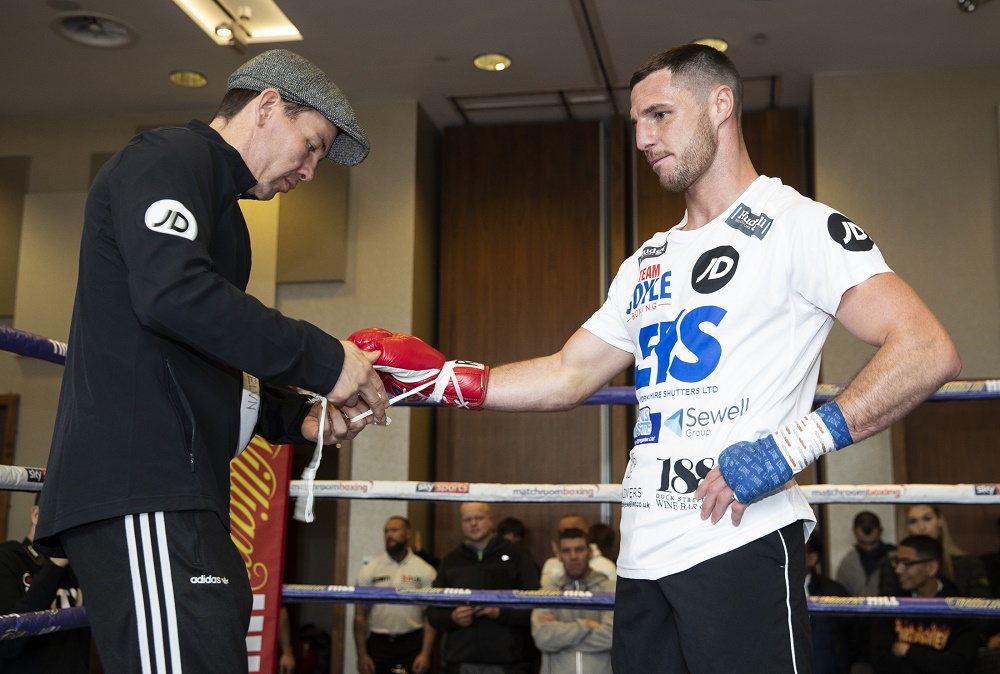 Tommy Coyle believes 'it's written in the stars' that he'll rip the Commonwealth Lightweight title from Sean 'Masher' Dodd at the Echo Arena in Liverpool on Saturday night, live on Sky Sports.
The Hull star says he's back in love with boxing after a great camp with Jamie Moore, and the 28 year old is confident he'll bag his first belt since October 2014 – and he has unfinished business with the Commonwealth strap.
Coyle's first major title fight was against Liverpool son Derry Mathews for the Commonwealth crown in 2013 and was I control until Mathews found a punch from the gods to KO him, but five years on, a revitalised Coyle believes that the best is yet to come and that the title will be going back to Hull.
"It's written in the stars that I win this title," said Coyle. "I think that this is the relaunch of me and I'll have that title around my waist. It'll come full-circle for me. When you look at the big fights I've had they're all on my logbook of experience making me the fighter that I am today. I really do feel that I am going to get rid of him in there.
"I've fallen in love with the game again. Normally I'm very nervous, anxious and quiet as the camp comes to an end, because I don't want to lose. For the first time in a long time I feel super-confident. Timing is everything, I really think that this fight is made for me.
"I got thrown into the Derry fight and I've learnt on the job. All that experience is going to pour out of me tonight and that will be enough.
"I feel super sharp and well up for it. It's a top fight. He's the champion, he's a proud man and I'm going to his backyard. It's going to be a great fight but the pictures after the fight will be even better. We'll have a sit down, a bite to eat and a couple of drinks, because that's what it's about.
"'Masher' can fight, he can box, he's awkward, but I've got too much for him and I think that I'll overwhelm him. I will press and press and press, and I am comfortable with that style of fighting. It's the same dance just a different partner, I'm looking forward to it and ready to be champion again."
Coyle's clash with Dodd is part of a huge night of action on Merseyside as Amir Khan returns to action for the first time in nearly two years, and first fight in the UK for almost five years, against outspoken Canadian Phil Lo Greco.
'Miss GB' Natasha Jonas fights for her first pro title with the WBA International Super-Featherweight title against Taoussy L'Hadji, former British and European Welterweight champion Sam Eggington begins life at Super-Welterweight, Rio Olympian Anthony Fowler boxes in front of his hometown fans for the second time as a pro and is joined by fellow Mersey hitters Tom Farrell and Craig Glover.
Exciting Welterweight Conor Benn returns, Qais Ashfaq is in his second pro fight, unbeaten Bolton Super-Bantamweight Osman Aslam and unbeaten Super-Welterweight Scott Fitzgerald are all in action.
Limited tickets remain on sale priced £40 and £80 via the Echo Arena at www.echoarena.com and on 0344 8000 400.
Face value tickets for April 21 are available from http://www.stubhub.co.uk/matchroom-boxing-tickets/ . StubHub is the official ticket partner and marketplace of Matchroom Boxing and Anthony Joshua.
ENDS