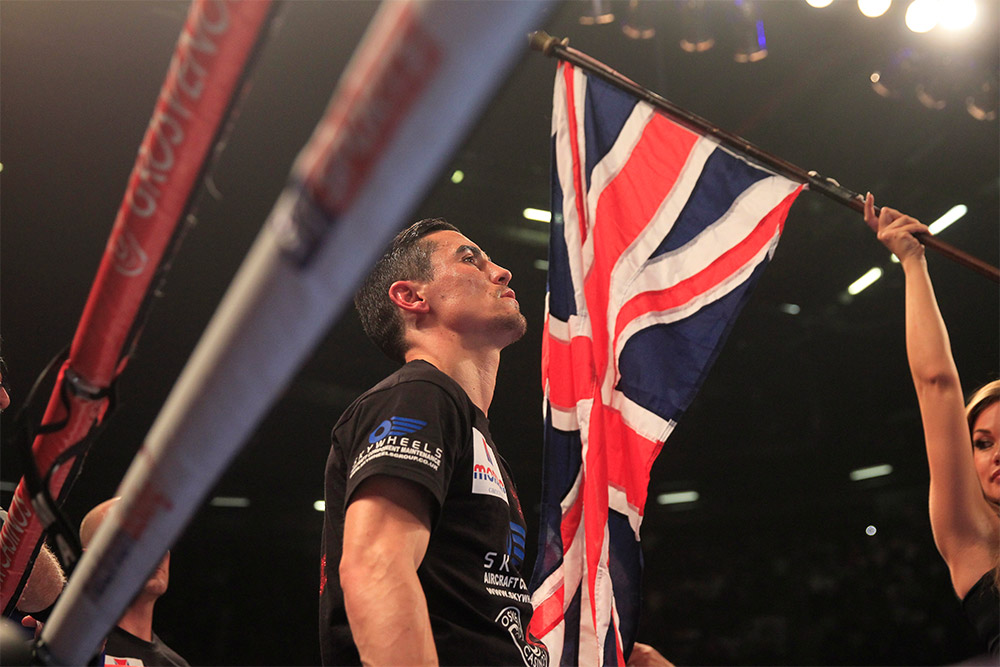 News
Crolla: I Couldn't Watch Perez Fight For Months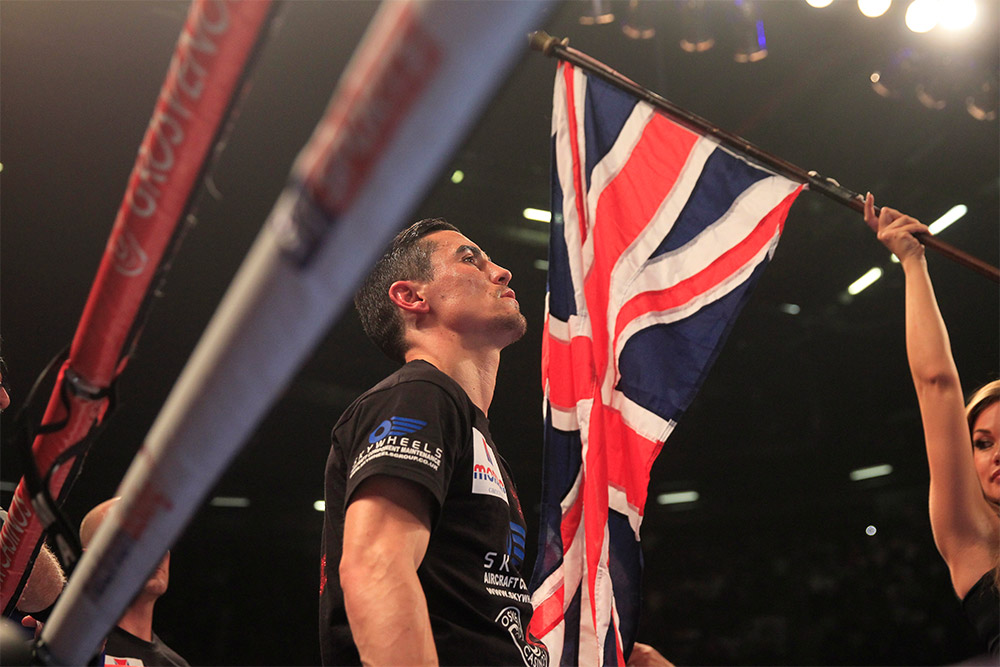 Anthony Crolla has admitted he was so gutted by the draw with Darleys Perez in their first WBA World Super-Bantamweight title fight that it took him months to watch it again.
Crolla and Perez clash in a rematch for the belt on Saturday night at the Manchester Arena live on Sky Sports, with the controversial first fight leading to the rematch as Perez held onto his belt despite the Colombian champion had points deducted for low blows in the 11th and 12th rounds.
Crolla – who turns 29 today – has finally watched the fight back with trainer Joe Gallagher, and believes the pair have devised the masterplan to put that result right this time.
"I didn't watch the fight for a few months," said Crolla. "It was a bit gutting watching it back because I found it hard to see that I had not won the fight. But I have watched it back since with Joe over the last few weeks', time and time again, looking at what to work on for the fight to get the title this time. Every time I watch it, it doesn't get any easier. I still think I won it, but I can make it right on Saturday.
"People say it was a career-best performance. It might have been, but I have improved since then. In the last fight there were times that I out boxed him, times I hurt him, and that gives me huge confidence. I am sure he's going to start fast and try to impose himself on me, to try to show that it wasn't him at his best last time and I look forward to answering the questions that he is going to ask me.
"We had each other's respect early in the fight. He landed some decent shots early in the second but I landed the best punch in the fight with the right hand in that round. That made him know he was in a fight. It was a shot we worked on, my power is growing all the time. I've never said I was a one-punch KO guy, I never have been and never will be, but it didn't shock me that I hurt him. The shot came at a good time for him, it was at the end of the round and he clung on, but this time if I land that I won't let him off the hook.
"It was a tough fight and I felt the pace, I think we both did. There were some shots that strayed low from him, and at the end I thought I was three minutes from my dream becoming a reality. I thought I had done my bit but it didn't go my way. I knew that it was close and you don't want to leave things to chance.
"I had to stay cool and not go for broke for no reason, so I tried to outwork him in the 12th and show him that I could finish like a champion. He didn't hurt me in the fight but I knew he was there. You don't want to be taking clean shots from him. I thought the last low blow had cemented it. I wasn't happy that the points were taken off but I was sure that was enough, but at the same time it hurt!
"They were lucky to get away with the belt last time and they may not be so lucky this time. I've got to expect a better Perez and I do. I know I have to be better too."
Crolla faces Perez on a stacked bill in Manchester as the vacant British title at Super-Lightweight is on the line in a rematch between Chris Jenkins and Tyrone Nurse, whilst new Matchroom signing Ryan Burnett faces Jason Booth for the vacant British Bantamweight title.
There's a pair of English title fights with talented former Team GB man defending his Flyweight title against Liverpool's Phil Smith and Isaac Lowe defends his Featherweight strap against Manchester's Ryan Doyle.
Unbeaten Manchester Cruiserweight Hosea Burton meets Tony Hill for the vacant WBA Inter-Continental title, and there's action for former World Bantamweight champion Stuart Hall, former World title challenger Brian Rose and unbeaten youngsters Marcus Morrison and Liam Taylor.
Tickets are on sale now priced £40, £60, £80 and £100 bracket from www.manchester-arena.com or by calling 0844 847 8000.
Tickets for November 21 are also available from http://www.stubhub.co.uk/matchroom-boxing-tickets/ – StubHub is the official ticket partner and marketplace of Matchroom Boxing and Anthony Joshua MBE.