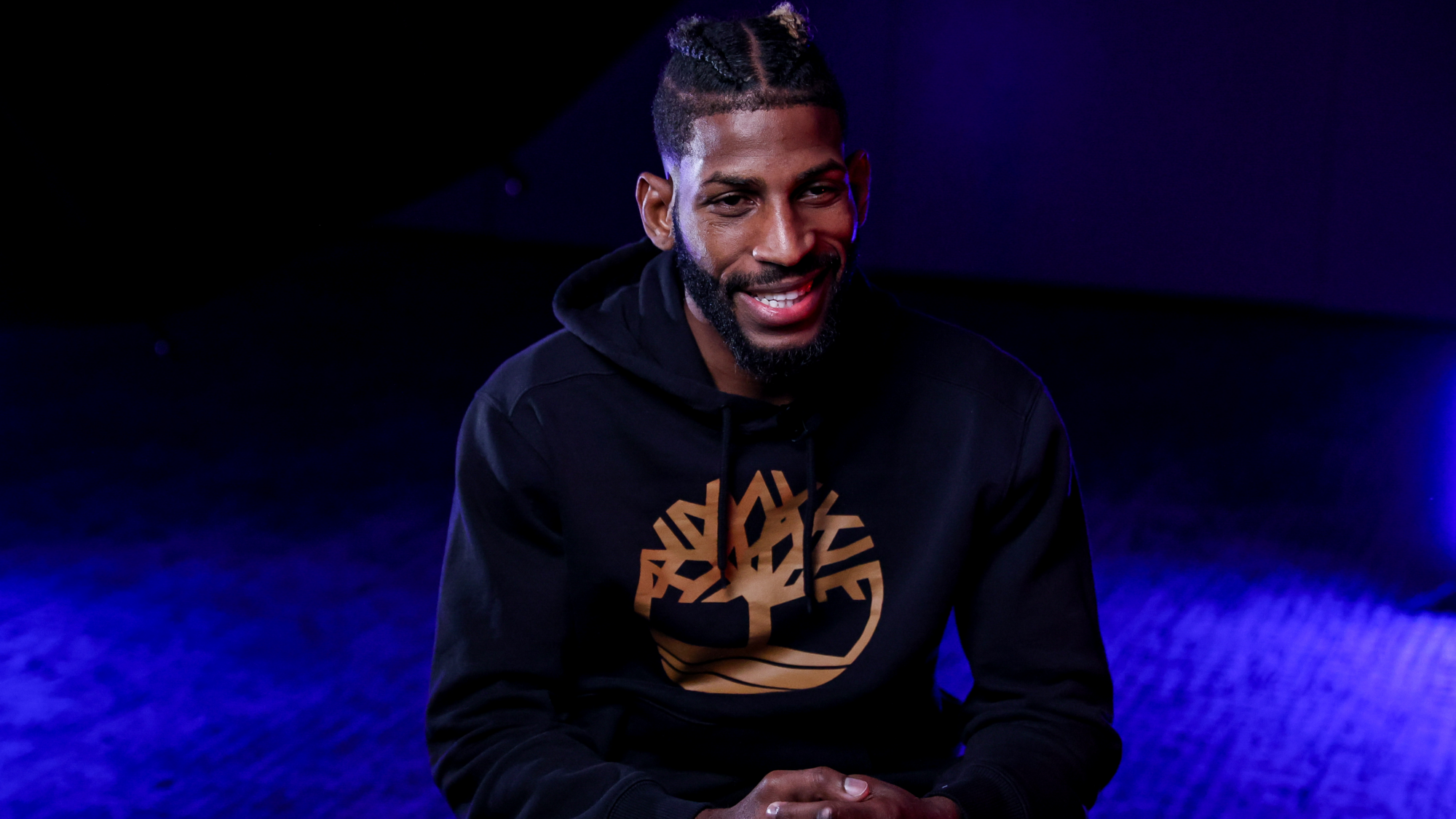 News
Cruz: I am doing this for my family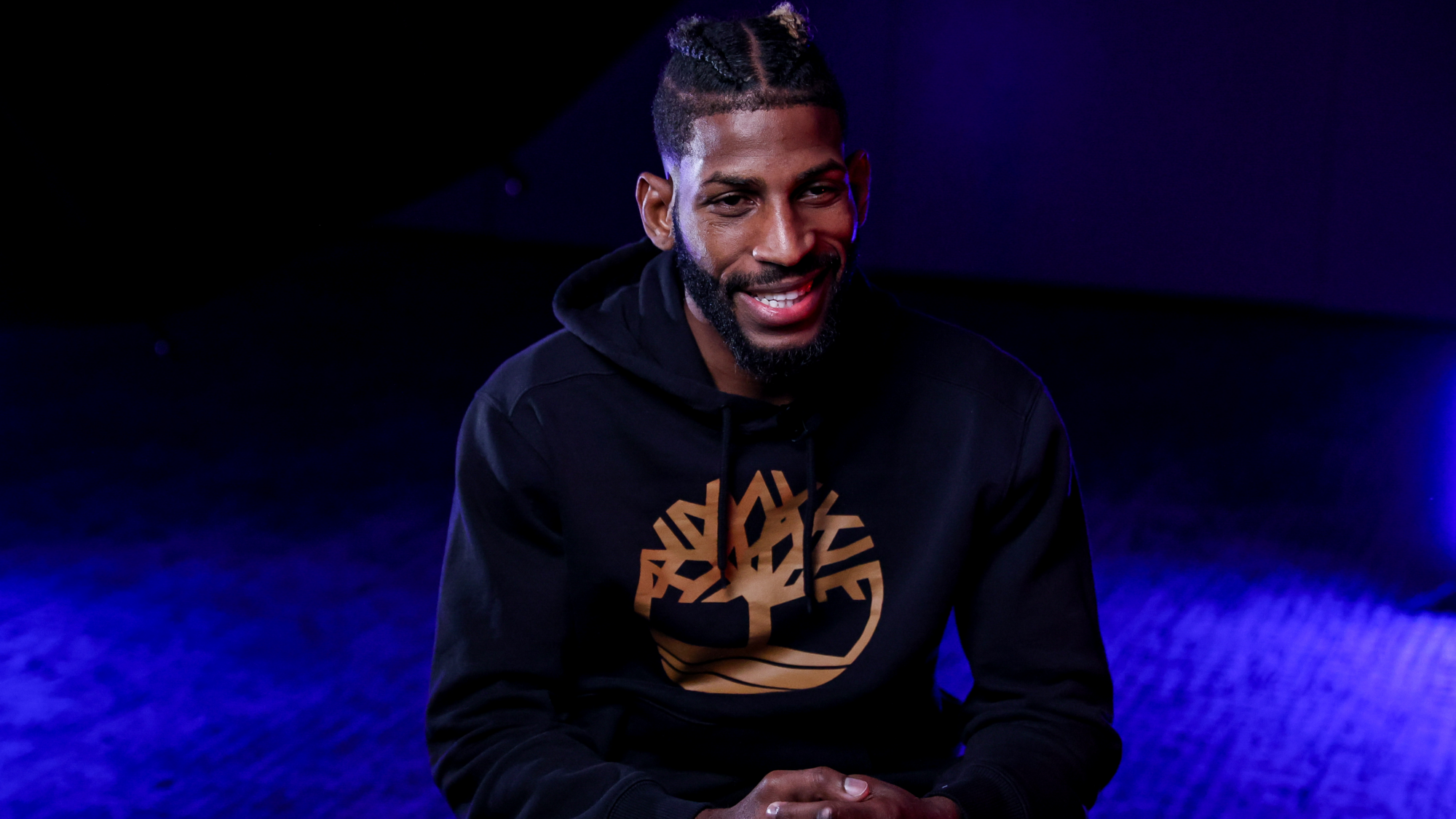 Cuban amateur sensation ready to make hotly-anticipated pro debut on Saturday
Andy Cruz will step through the ropes for the first time as a professional on Saturday night in Detroit at the Masonic Temple in Detroit, live worldwide on DAZN – and the Cuban star says his drive to replicate his amateur success is all for his family.
Cruz struck gold at the 2020 Olympic Games in Tokyo in the Lightweight division against Keyshawn Davis in the delayed games in August 2021 and added an incredible third straight AIBA World Championship gold at Light-Welterweight in Serbia three months later, putting that medal next to those he landed at the World Championships in Germany and Russia in 2017 and 2019.
The 28 year old signed a long-term promotional deal with Eddie Hearn in May, and on Saturday night will face Juan Carlos Burgos (35-7-3 21 KOs) over ten rounds for the IBF International Lightweight title. The experienced and rugged Mexican took Cruz's old foe Davis the eight round distance in December and has never been stopped, ensuring the world gets to see Cruz tested in his very first outing as a pro – just what the man himself wants, as he looks to provide a solid future for his family.
I can't wait for Saturday night, it's going to be brilliant, a tough fight to start with by I'm excited for that
- Andy Cruz
"I've been waiting for this moment for a long time, and since I'm here, I want to take advantage of it," said Cruz. "It feels spectacular to be back in the ring.
"A few years ago, I'd never thought this could happen. I had other projects in my life, but well, life, everything happens for a reason, and today here I am.
"After everything that has happened, the timing is perfect. In life, everything happens for a reason, and I am going to make it all worthwhile. I can't wait for Saturday night, it's going to be brilliant, a tough fight to start with by I'm excited for that.
"I had a hard time convincing my family to let me become a fighter, especially my Mum. She said I was very skinny, and that they were going to disfigure me. But I always had a passion for combat sports, and I knew if I tried I could do it, because I've always been good at doing things that I like.
"As a humble town and united people, they are supportive about what their people do. I lived with my Mum and brother, my Dad lived nearby but not in the same place. We were a humble family, we weren't wealthy, but my Mum worked very hard to give everything and to keep us happy.
"I didn't work, my Mum made sure that I always went to school and that I only thought about my studies. I like Karate, I really like music and singing. I like ballad songs and reggaeton. I have several facets, I did a few concerts in Cuba while I was there, when I was resting, I was making music – I am not as good at music as I am a boxer, but I can defend myself!
"To start boxing, I had to make a promise to my Mum – it was that if she let me be a boxer, I was going to be Olympic champion and win all the tournaments that came my way, that is how I convinced her, that I was never going to lose.
"To achieve that dream of winning Olympic gold, I was firstly keeping my promise to my Mum. I celebrated with my family and friends, and then I was in the World Champioships. And I started to think different things and wanted new challenges in my life.
"Cuba is different – the tournaments there aren't good economically. It was frustrating, one of the big reasons to get into boxing was to take care of my family, to be able to guarantee a better future for me and my children.
"I had already won all the titles, and I wasn't able to accomplish everything that I wanted to have my family be as comfortable as I needed or guarantee that future, and that's when I realized I had to change.
"Being away from my son is one of the hardest things that has ever happened to me. This is one of the best stages of life, watching your child growing up, and I'm not getting that opportunity.
"It's been many months since I saw my son, maybe six months. It's not clear to me when I will see him against, but I am working on it, to see him as soon as possible, I want to see him, but I cannot as I've only just arrived in America.
"Now, I am focused on my sport, in making history here, but I do think at some point I may need to go back to Cuba to see my son or try to move here with him."
Cruz's pro bow is part of a big night of action in Detroit as hometown star Alycia Baumgardner defends her undisputed Super-Featherweight title against Christina Linardatou – the Greek who inflicted the only defeat of Baumgardner's career in 2018.
Michigan Heavyweight Jermaine Franklin returns to action after back-to-back fights in London, England against Anthony Joshua and Dillian Whyte, and he faces unbeaten Mexican Issac Munoz, while the night is kicked-off live on DAZN by Detroit's Ja'Rico O'Quinn taking on Carlos Mujica over ten rounds at Featherweight.