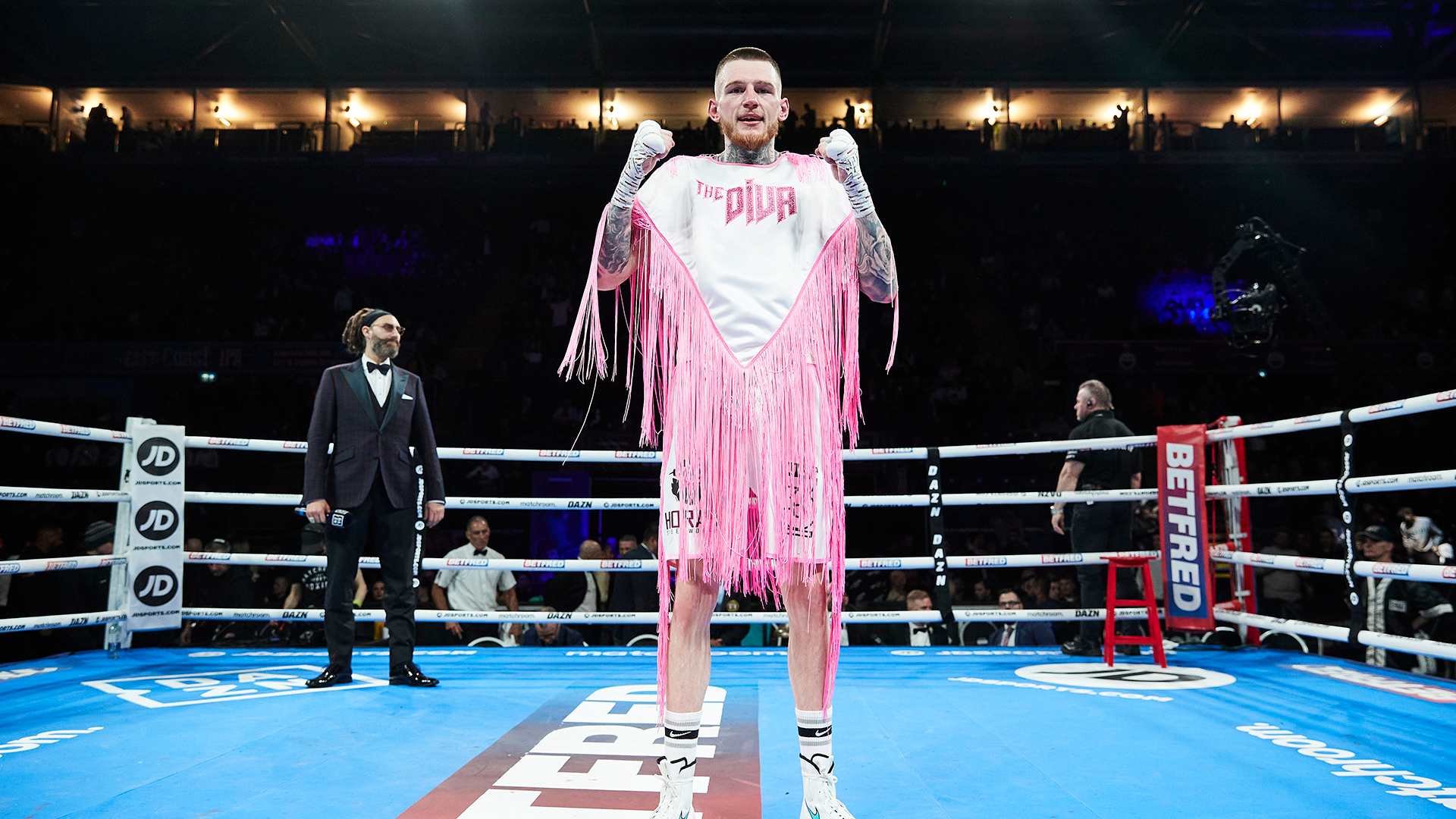 News
Cully: I've got the second chance and I've got to make it right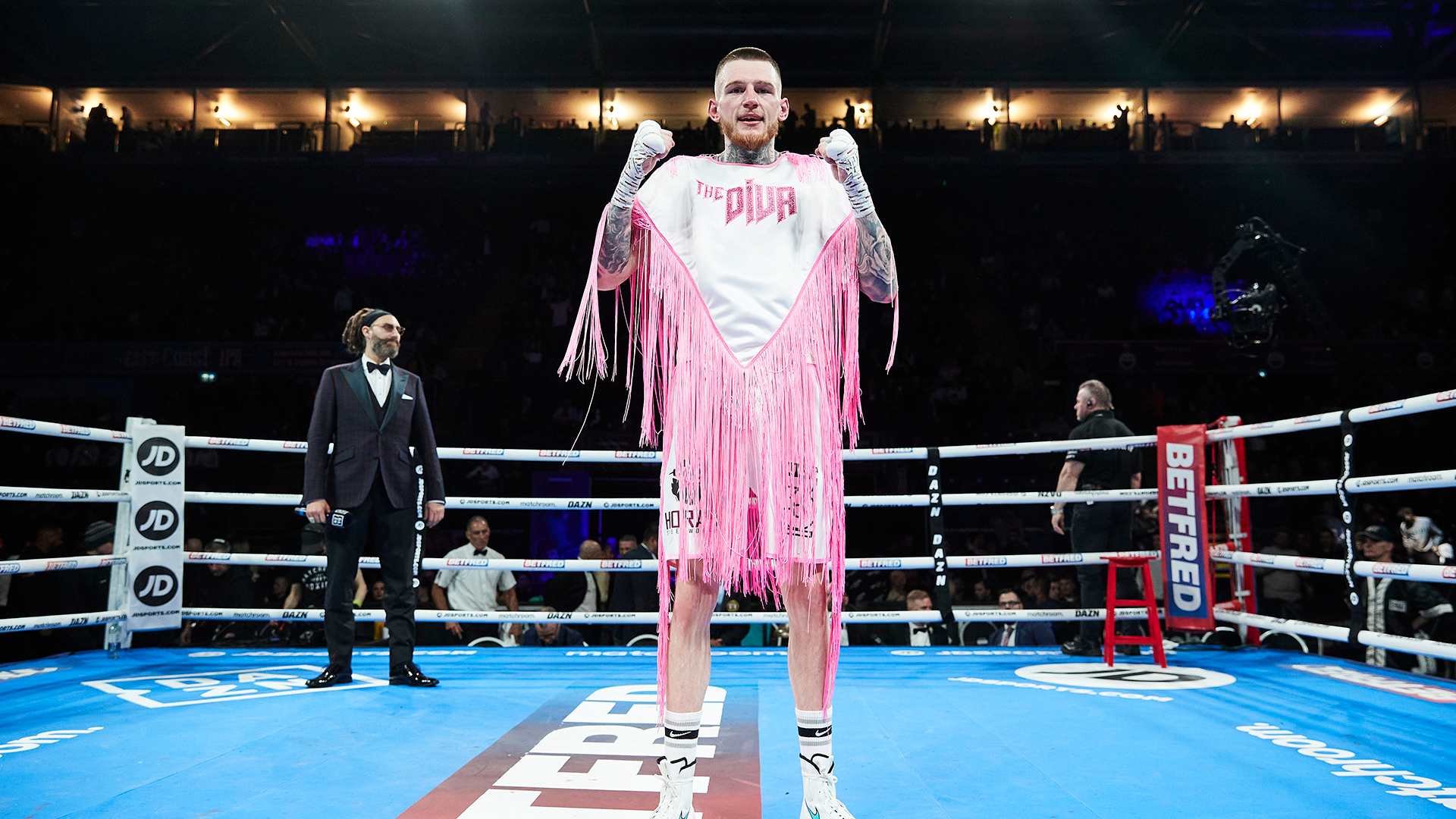 'The Diva' says it's personal this time as he looks to put first loss behind him
Gary Cully insists that he isn't feeling the pressure ahead of his make-or-break clash with Reece Mould on the undercard of Chantelle Cameron's huge undisputed Super-Lightweight World Title rematch with Katie Taylor at the 3Arena in Dublin, Ireland this Saturday November 25, shown live worldwide on DAZN.
The Naas native (16-1, 10 KOs) suffered a stunning upset loss at the hands of Jose Felix last time out in May, with the unheralded Mexican ripping up the script and inflicting Cully's first defeat in the pros via a devastating third round knockout in front of the Irishman's home crowd.
Cully's ten-round clash with Felix was supposed to be a routine win on what was the rising Lightweight star's first outing as a professional in Dublin, but 'Josesito' had other ideas and forced his opponent to go back to the drawing board and completely change his training set-up.
"Something wasn't quite right with me," admitted Cully. "I didn't really know it at the time, but my mind wasn't fully focused. Everything was just planned for the party afterwards, the celebrations and reflecting on what a week and what a show it had been. I took my eye off having a fight in front of me.
"Probably being back in Dublin and back in Ireland I fell into that trap as well of 'The Diva Gary Cully' – Gary is the guy and Gary is the man. I probably fell into that trap a little bit as well and started believing my own hype a little bit.
"I wanted to impress and thought I'd just f***ing walk through this kid. I just wasn't fully focused, wasn't fully focused on Jose Felix and I paid the price. This time it isn't about a celebration or a party like last time was supposed to be.
"I've been through some ups and downs in my life, but that loss was definitely the hardest. It felt like the world was ending at one point. I thought it was, but it taught me lots of lessons. I think I've learnt a lot from it as well. I'm looking forward to showing that this Saturday."
Now training under respected coach Joe McNally at the Rotunda ABC in Liverpool alongside Belfast Super-Welterweight contender Caoimhin Agyarko, World Champion hopeful Cully is determined to bounce back after vowing to take care of business when he faces Mould (18-1-0, 6 KOs) for the WBA Continental Europe Title.
"I've got a job ahead of me. We're going back to Dublin which is my hometown and we're going straight back there after coming off a loss. I'm not in the winners club right now, and I believe that's where I'm supposed to be.
"There's a bit of pressure to get back into that club obviously but I'm not feeling an ounce of pressure, this is personal and this is me versus me this time around. This is about Gary Cully getting back to where I know I'm at and showing everybody what I can do.
"When I come in here (the Rotunda) I'm just another one of the lads. Darren Till is in here training with us and he's just Darren, he's just another one of the lads. I've got the second chance and I've got to make it right. I've got to come back and show them that I am what I say I am. It's important to me for sure.
"Reece Mould, he's tough and he's game. He's been around the block, 19 fights 18 wins. He's only lost to Leigh Wood so he's no mug. He knows what he's doing and he's going to come to win. I want to put pain on somebody and I want to put on a performance, beat somebody down and show them I'm at the level I say I'm at."
Cully vs. Mould is part of a huge night of boxing in Dublin, undisputed Super-Lightweight World Champion Chantelle Cameron (18-0, 8 KOs) puts her crowns on the line against Irish great Katie Taylor (22-1, 6 KOs) Limerick Welterweight Paddy Donovan (11-0, 8 KOs) meets Danny Ball (13-1-1, 6 KOs) for the WBA Continental Title, Dublin Heavyweight Thomas Carty (6-0, 5 KOs) takes on Dan Garber (5-1, 1 KO) in an eight-round contest, Australia's Interim WBC Featherweight World Champion Skye Nicolson (8-0) defends her crown against Sweden's Lucy Wildheart (10-2, 4 KOs), Manchester's former Super-Featherweight World Title challenger Zelfa Barrett (29-2, 16 KOs) fights Spain's Costin Ion (10-4-2, 5 KOs) over eight rounds, Belfast's John Cooney (8-0, 2 KOs) and Dublin's own Liam Gaynor (10-4-0) meet for the Celtic Featherweight crown, as fellow Dublin fighter Emmet Brennan (1-0) battles Limerick's Jamie Morrisey (5-0-1, 1 KO) for the Celtic Light-Heavyweight Title, while Guildford Super-Featherweight debutant Giorgio Visioli opens the show against Lee Anthony Sibley (3-1, 1 KO).