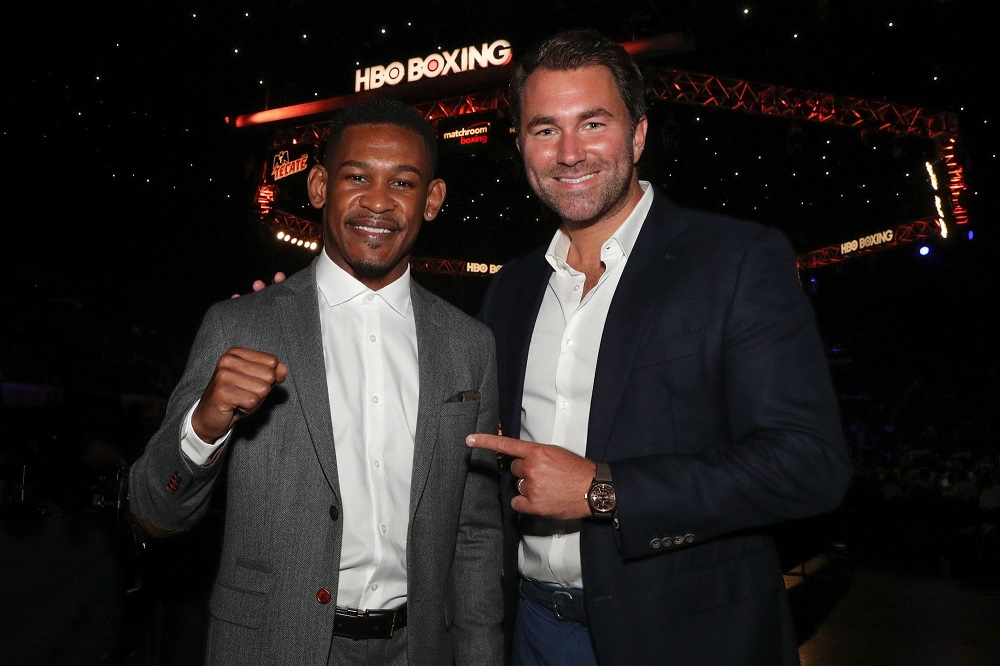 News
Daniel Jacobs Signs With Matchroom Boxing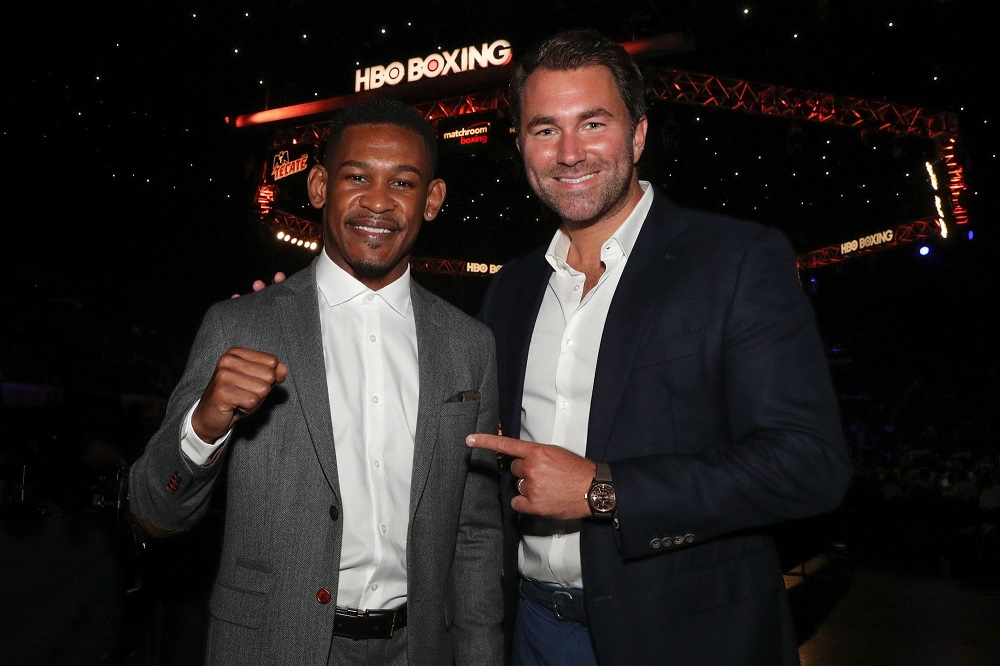 Eddie Hearn and Matchroom Boxing delighted to announce their first American signing as Daniel Jacobs pens a multi-fight deal as part of Matchroom Boxing's new venture in the US.
The former Middleweight World ruler will make his debut under the new banner in November live on HBO as 'The Miracle Man' aims to reclaim his World champion status.
Jacobs' last outing was against fearsome Kazakh king Gennady Golovkin in March at Madison Square Garden in New York where 'GGG' edged the Brooklyn star out on points, and 30 year old Jacobs wants to get back into fights with the likes Golovkin and Saul 'Canelo' Alvarez as he kicks-off an exciting new chapter in his career with Hearn and Matchroom.
"I'm truly excited to be joining Matchroom Boxing and HBO," said Jacobs. "This is a new beginning for my career and I get a chance to showcase my skills to the world. I can't wait to return to the ring in November, being active and recapturing the World middleweight title."
"It's an honour to welcome Daniel Jacobs to the Matchroom Boxing team and to join forces with HBO boxing to showcase his fights," said promoter Eddie Hearn. "I believe Daniel has proved himself as the top Middleweight in World boxing and has one of the most inspirational stories you will ever see in the sport which must be told. We plan on keeping Danny nice and busy kicking off in November, then back in the spring with the obvious target of the Canelo vs. GGG winner.
"This signing marks the first of many in the US market as we look forward to building on our success in the UK, raising fighters' activities levels and profiles and providing fans with atmosphere and drama from this great sport."
"Inspiring and electric in the ring, Daniel Jacobs is a true ambassador for boxing," says Peter Nelson, executive vice president, HBO Sports. "Daniel is a force to be reckoned with in the stacked Middleweight division. We look forward to watching to his exceptionally bright future unfold as part of the HBO family."