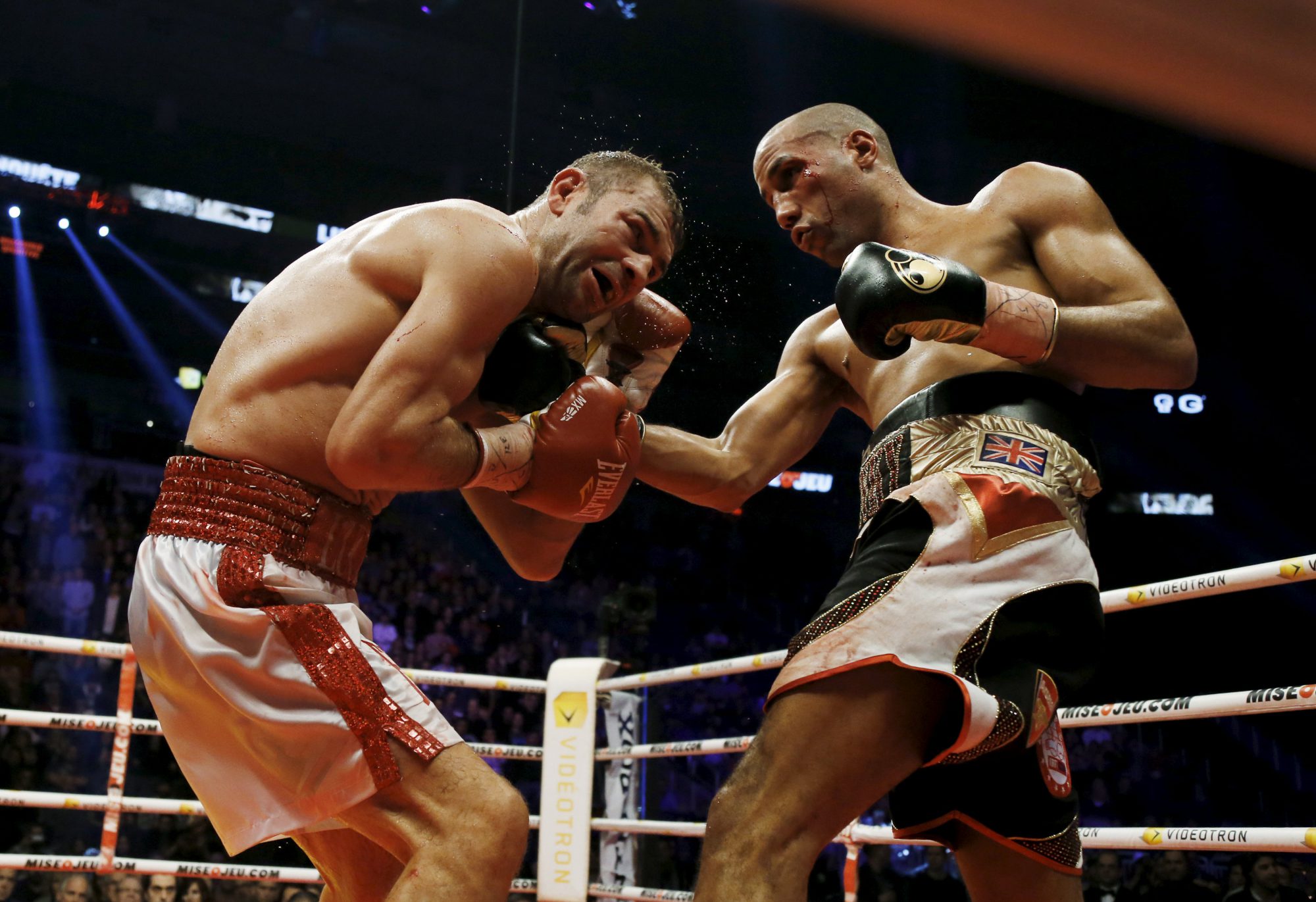 News
Degale Hunting Unification Fights After Bute Win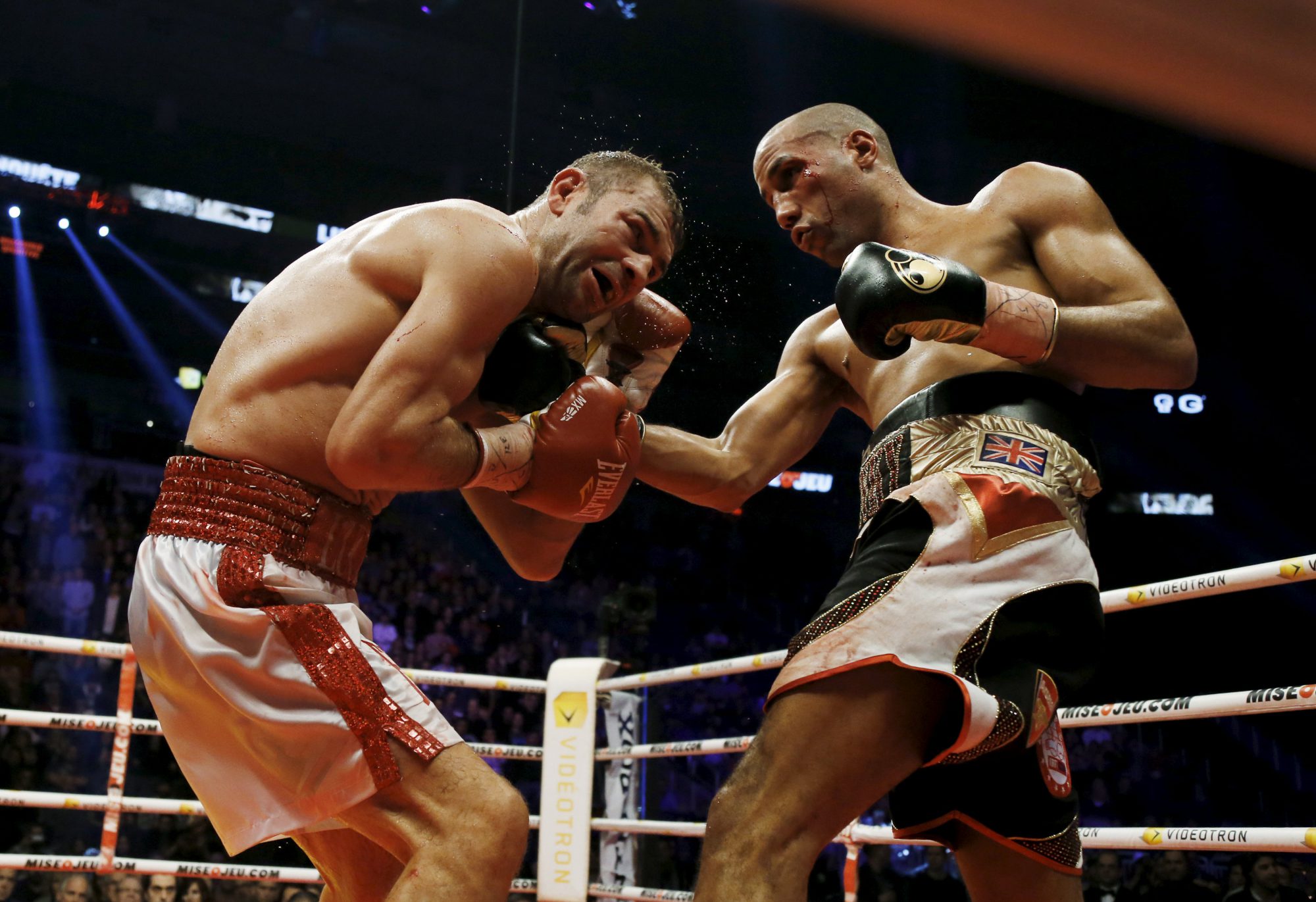 James DeGale MBE says he wants to take the WBC World Super-Middleweight title from Badou Jack after successfully defending his IBF crown against Lucian Bute in Quebec on Saturday night.
DeGale travelled to Bute's backyard for the first defence of the title he won on the road against Andre Dirrell in Boston in May, with the Romanian-Canadian looking to regain the title he surrendered to Carl Froch in 2013 in his tenth defence.
The Brit raced out of the blocks with great intent and poured the pressure on the challenger from the start, but Bute provided stiff opposition as he was roared on by a partisan crowd. DeGale was troubled by a cut above his left eye from the fifth round – triggering a period of the fight in the middle rounds that the champion admitted to coasting in – but Bute was unable to penetrate the smart defence of DeGale who finished strongly down the stretch to take the fight 117-111, 117-111 and 116-112 on the cards.
"I am peaking now," said DeGale. "I don't want to waste any time, so in the next three and four years I want the big fights. I go to Jamaica on a family holiday on December 28, but when I get back, I am right back on it and I would like to be back out in April.
"I think I put on a good performance. I made it a competitive fight, a good exciting fight. It's all down to me. I could have been boring and moved and boxed him, I am at my best when I am in the pocket, ducking and throwing shots through the middle. I didn't take any risks, I was just flowing. I cruised through some of the middle rounds and I have to stop that, but it was a good fight to watch and I think people enjoyed it, that's the main thing.
"I think the US networks like me and want me back in the US. I remember growing up and watching the likes of Prince Naseem Hamed go over to Madison Square Garden and Las Vegas, defending his belts, I looked at that and said one day I am going to do that, and that's what is happening now.
"It's a good 12 rounds against a top level opponent and I am only going to get better. I've beaten two elite fighters in my last two fights, and I've gone overseas to do it, and I want to do it all again by going to Las Vegas and unifying titles against Badou Jack.
"I never overlooked Lucian. I knew he was going to be good but I am just confident in my ability and I knew I was going to beat him. He's brave, he showed heart and he dug in. He's a great fighter, he had nine World title defences, you have to recognise that he's an elite level guy, and you have to give me credit for dealing with him comfortably. He showed he still has it and can mix it at the top level, he still has big fights in him, he made it competitive and he sells over here.
"Jim McDonnell keeps telling me to stop taking my foot off the gas in the middle rounds and I have to stop doing that. It's because I go into cruise control when it's too comfortable, but I am going to work on that and next time, it won't happen – I said that after Dirrell, but I really mean it this time.
I looked outside the ring when the final bell went and looked at Eddie Hearn and said: 'I won that right?' He said 'yeah, definitely'. People were a bit worried because we're in Canada and some of the punches he was throwing weren't close to landing because my defence was really good, but because of the home crowd getting right behind him, some of the rounds looked closer than they were. The judges had it right, four or five rounds. The cut bothered me more than the Dirrell fight. The Vaseline was going into my eye and I couldn't see properly."
DeGale's win crowned a great night for British boxing coming just a few hours after Tyson Fury stunned Wladimir Klitschko in Germany to land three of the World Heavyweight titles, becoming Britain's 11th current World champion in the process.
"The Brits are flying right now," said DeGale. "Tyson pulled off the upset in Germany, I watched it in the hotel, it really did inspire me to go out and keep hold of my title, it gave me that extra push. I boxed in the amateurs with him and been around squads with him, and he's gone on to prove a lot of doubters wrong."