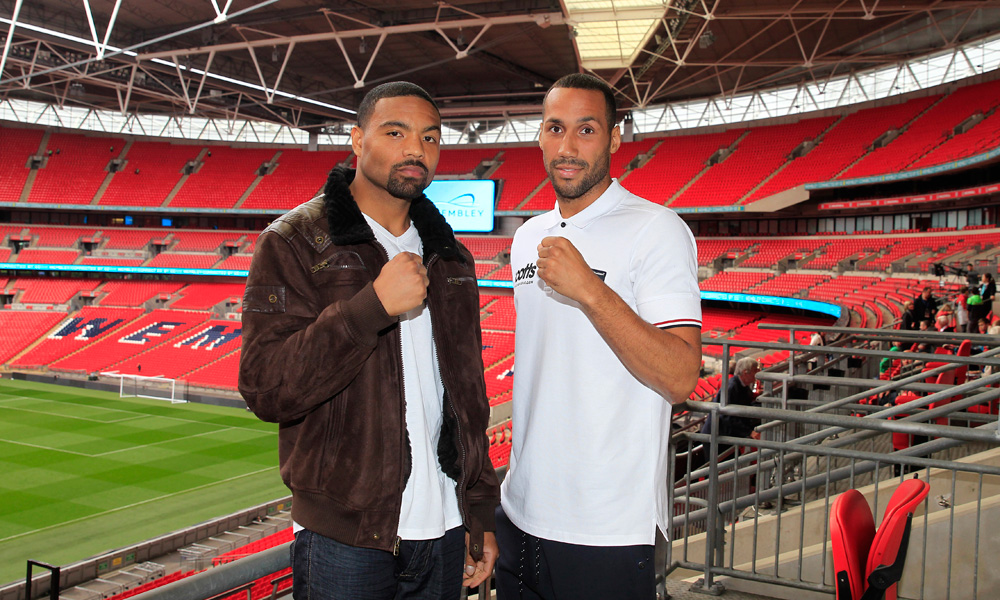 News
Degale: It's Make Or Break At Wembley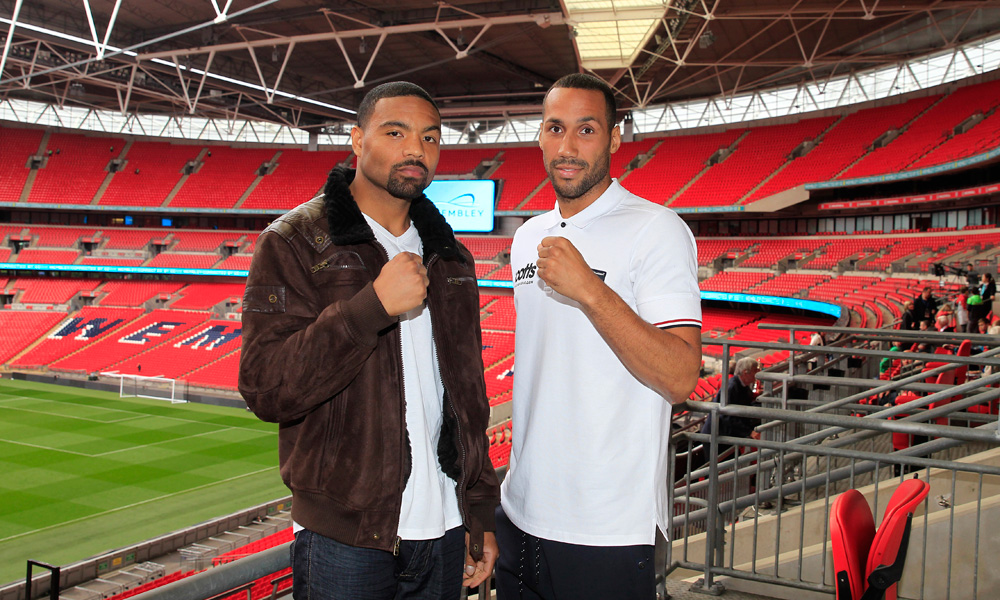 'Chunky' takes on Brandon Gonzales in an IBF eliminator
James DeGale MBE says that he is in the right place physically and mentally as he faces Brandon Gonzales in an IBF World Super Middleweight title eliminator on the biggest night of his career on Saturday at Wembley Stadium connected by EE, live on Sky Sports Box Office.
'Chunky' tackles the unbeaten American with a fight against either Carl Froch or George Groves waiting for the victor later this year.
DeGale has won eight on the spin since his controversial defeat to Groves in May 2011, but despite landing the European title and then the WBC Silver crown in impressive fashion, the Harlesden star was close to quitting in the autumn after growing disillusioned with the sport.
With a World title shot within touching distance and a huge fight on the biggest stage in Britain, DeGale is feeling revitalised now though, and he's in the right frame of mind to get the job done – thanks to a pep talk from his mum.
"I'm a whole new person, I'm the real James DeGale now – I haven't felt like this since the first time I started boxing as a pro," said DeGale. "A couple of months back I was in a difficult situation and there was a period where I was thinking 'I'm going to give up'.
"I had three months last autumn when I was doing the sums, and talking to my parents about leaving the sport. I really was deeply depressed about it all. Boxing has been my life since I was 11 years old and it was all I knew. I have invested in a couple of properties from the money I have earned in boxing as a professional and I wondered if it was time to walk away.
"I was horrible to be around, always moaning, depressed. Then my mum said to me 'Stop being stupid, everything's going to work out right', and I just snapped out of it. Now I'm just a whole new person, loving life and loving boxing."
DeGale stopped unbeaten Dutchman Gevorg Khatchikian in the 11th round of their clash in Bristol in March to defend his WBC belt for the third time, and it was a significant night for DeGale as he was able to box for the first time injury-free for over a year.
The 28 year old has been patiently waiting for his shot at a World title but with Gonzales bringing a big reputation over from Oregon, DeGale knows there's no room for slip-ups in his first fight under new promoter Eddie Hearn.
"You can definitely say that it is make or break, 100 per cent," said DeGale. "If I win this fight I get the winner of Froch and Groves and I'm making it, and if I lose, where do I go? I'm back to rebuilding. So this is win or bust really, I just have to win this fight, have to. Brandon Gonzales is no joke; he's unbeaten, he has a good trainer in Virgil Hunter and mixes in the gym with Andre Ward and Amir Khan, he's serious and I've taken him that way.
"I've watched a lot of footage of him and I'm feeling good about the fight. I'm injury-free and mentally I am in a good place, I'm happy. They say that a happy fighter is a good fighter, I believe that and I think you will see that."
DeGale's clash with Gonzales provides the chief-support to Froch's grudge match with Groves at the national stadium.
Jamie McDonnell has the chance to become a two-time World champion when he takes on Tabtimdaeng Na Rachawat for the vacant WBA Bantamweight title, Kevin Mitchell meets Ghislain Maduma in a final eliminator for the IBF Lightweight title and Olympic Gold medal hero Anthony Joshua MBE faces Matt Legg in his sixth pro contest.
Watch Froch v Groves II live on Sky Sports Box Office, May 31. Book online now at skysports.com/frochgroves2 or by calling 08442 410888.