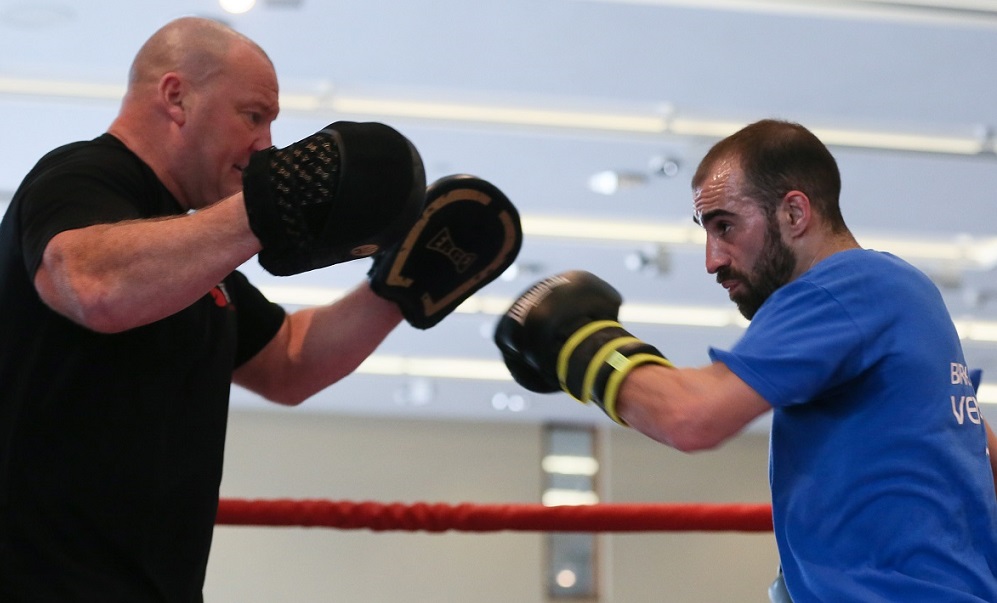 News
Dodd: I Won't Let Cardle Off The Hook This Time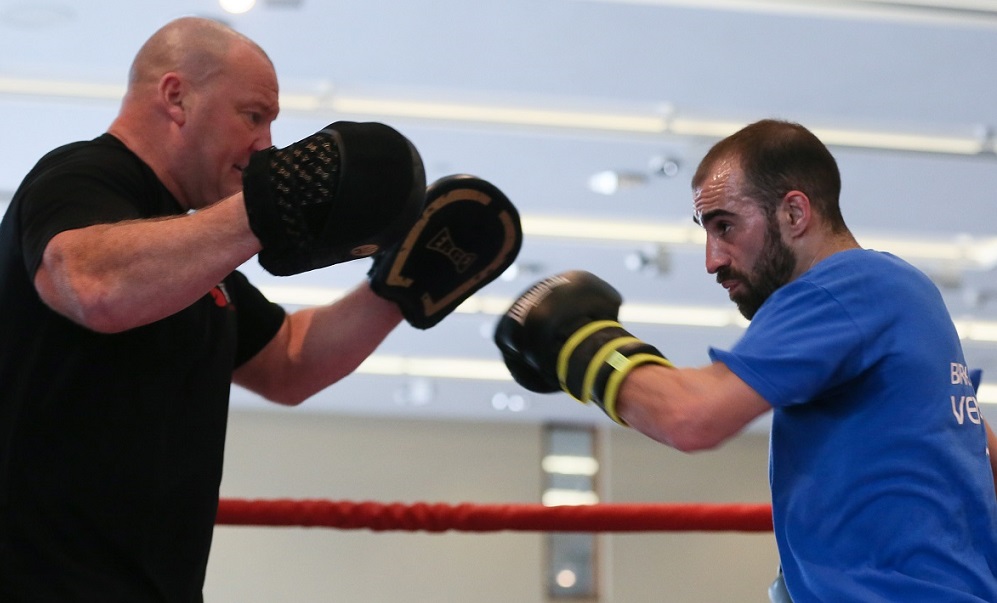 Sean 'Masher' Dodd came close to a dream British title win in November – and says he's going to get it right in his rematch with Lightweight champion Scotty Cardle at the Echo Arena in Liverpool on Saturday night (April 2), live on Sky Sports.
Dodd was ahead on two of the judges' scorecards heading into the final round of Cardle's first defence in November, but the Lytham St Annes man piled on the pressure in a desperate attempt to hold onto his title, and a barrage of shots breached the Birkenhead man's defences sufficiently for the referee to wave the fight off with a minute to go in the pulsating contest.
'Masher' came close to completing a fairy tale story last time out having landed the shot at Cardle after replacing him in a clash with Gary Buckland and defeating the Welshman in September, and casting the disappointment of the stoppage to one side, the 31 year old believes he's learnt enough from their first encounter to get the job done on Saturday.
"The first fight was a great experience," said Dodd. "I learnt a lot from it and enjoyed the limelight at British level boxing. I had a little taste, it tasted nice and now I have had a good 12-week camp to come in fresh and eat the whole table.
"I have been there, done it and felt it now. So I'm going back to doing the same ring walk, at the same venue, with a big smile on my face and I am looking forward to it. I feel a lot better, a lot fitter, and stronger, I am more experienced, I am fresh and I'm looking forward to it, I cannot wait to get in there.
"I thought that if I had stuck to the boxing then I would've taken the win, but excitement overtook me and once that had taken over I couldn't get myself back out of that.
"When it was waved off it just drained me. When I look back, he waved it off before I had even got up, which I didn't see at the time – he waved it off and that was it but that took it out of me. There is nothing I can say or do about it, there is no point in moaning about it, the referee did his job.
"Referees are in there to do a job and look after your health. Look at Nick Blackwell, I have nothing against the referee, it was just one of those things.
"I felt like I was able to tag him a lot easier than I had anticipated. I didn't think I would be able to hit him as easily as I did and when I did I think I got a bit excited from doing that, so I need to be a bit cleverer and use my experience from the last fight to my advantage this time around."
Dodd's second crack at Cardle is part of a huge night of action in Merseyside as Callum Smit meets European Super-Middleweight champion Hadillah Mohoumadi in a final eliminator for the WBC World title.
Rocky Fielding aims to bounce back from his loss to Smith with a tough fight against Christopher Rebrasse, there another tasty rematch on the bill as Luke Keeler looks for revenge against Tom Doran with the WBC International Middleweight title up for grabs, two-time World Super-Middleweight title challenger Paul Smith begins his hunt for a third title tilt, there's action for unbeaten quartet Tom Farrell, Reece Bellotti, Ryan Mulcahy and Commonwealth Games gold medallist Scott Fitzgerald while Gerard Carroll makes his professional debut.
Tickets go on sale now for April 2 from the Echo Arena at www.echoarena.com and on 0844 8000 400 – with priced at £40, £60, £80 and £100. VIP tickets priced at £200 are available exclusively from Matchroom Boxing at www.matchroomboxing.com and on 01277 359900.
Tickets for April 2 are available from http://www.stubhub.co.uk/matchroom-boxing-tickets/ – StubHub is the official ticket partner and marketplace of Matchroom Boxing and Anthony Joshua MBE.