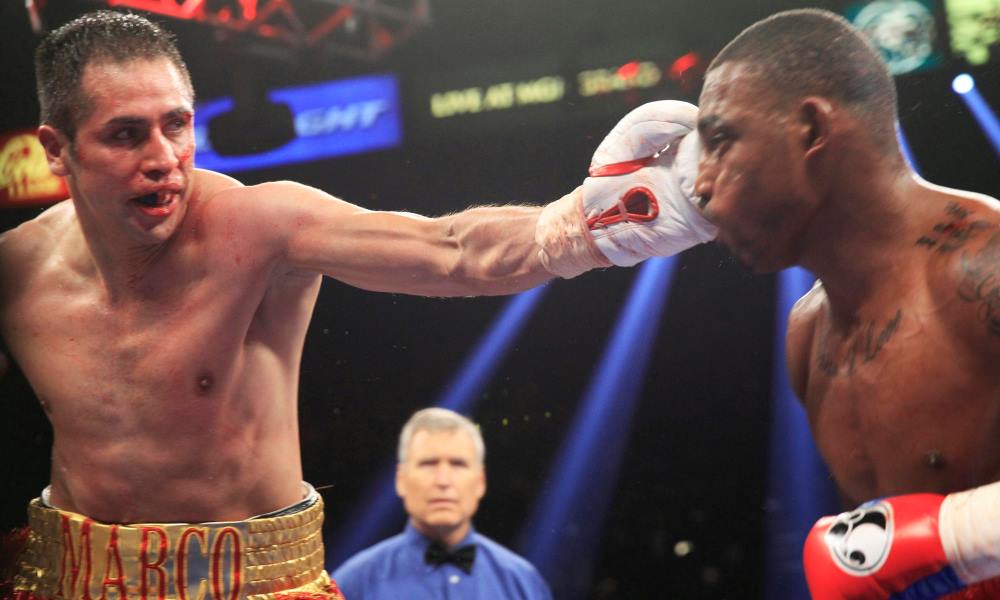 News
Hibbert: I Outclass Goodjohn In Every Department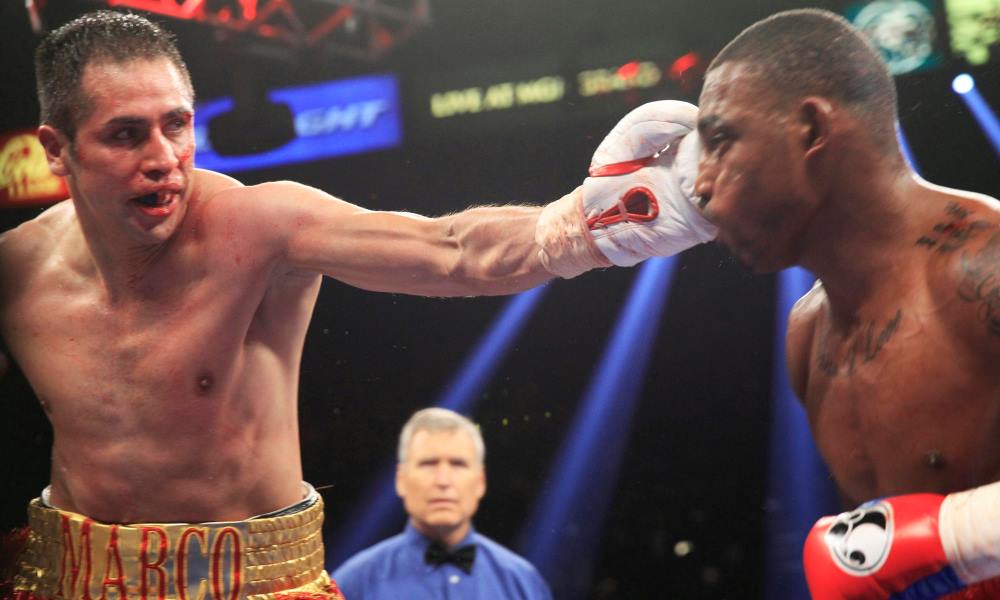 John Wayne vows to carry on KO run at The O2
John Wayne Hibbert says he'll show he is the biggest hitting Light Welterweight in Britain and maintain his KO run when he defends his WBC International title against Tyler Goodjohn at The O2 on January 31, live on Sky Sports.
Hibbert landed the title at the Greenwich venue with a fifth round stoppage of Leonardo Gonzalez in November. Goodjohn claimed a big win on the same bill as Hibbert as he edged out Ricky Boylan for the English title, a return to winning ways for the Cambridgeshire man after a loss for the same belt against Tyrone Nurse.
Hibbert's win saw him stretch his run of KO wins to four and the 30 year old says that Goodjohn will not be able to stop him making that five in a row.
"I am in the form of my life," said Hibbert. "I believe I am a level above Tyler but I know that he is a tough, durable boy and he'll bring the best of his game as he wants to beat me and get to the top. But he has never boxed anyone like me and he's in for the worst night of his life. He got schooled in every round by Tyrone Nurse and Tyrone is not the heaviest handed Light Welterweight out there, so I am going to make sure I school him and hurt him into the bargain."
"It's a great fight for the fans in the arena and watching on TV. Tyler loves to come and have a fight and I am not one to shy away from a scrap, it will be an interesting one to watch. My strength will be the key and I think I have the power to take him out. He's been in some hard fights of late, his last three for sure, and I think that this one is going to be a little bit too hard for him because I think I am better than him in every department."
Hibbert believes that the Light Welterweight divisions is Britain's most exciting weight at the moment, and with good cause. Tommy Martin faces Ricky Boylan on January 31 and there are more big domestic clashes out there for the winner with Dave Ryan defending his Commonwealth title against Bradley Saunders in April and news on British champion Willie Limond expected soon.
Ryan inflicted defeat on Hibbert in March 2013 by 97-95 on the referee's card in his last fight before his four KO streak began, and Hibbert says that defeat nags away at him – but won't get in the way of his focus as he completes his training camp in Tenerife.
"I've made it clear that I want that rematch," said Hibbert. "He's got the Saunders fight which is a big one for him. I would love to face him, or any of the other big names in the division that can progress my career, but those fights are right at the back of my mind. There's always going to be talk about other fights but I am not involved in that, I am 100 per cent focused on smashing Tyler."
Hibbert's clash with Goodjohn is part of a huge night of championship boxing in the capital, topped by Olympic hero Anthony Joshua MBE making the first defence of his WBC International Heavyweight title against Kevin 'Kingpin' Johnson.
Kevin Mitchell faces Daniel Estrada for the vacant WBC Silver Lightweight title and an eliminator for the World title while John Ryder defends his WBO Inter-Continental Middleweight title against experienced Australian Les Sherrington. Team GB star Charlie Edwards makes his hotly anticipated pro debut on the bill, as does Cruiserweight Isaac Chamberlain, as Ohara Davies, Ben Hall and Lee Markham make their first appearances in 2015.
Only £40 tickets are available for the show at www.theO2.co.uk and on 0844 856 0202.