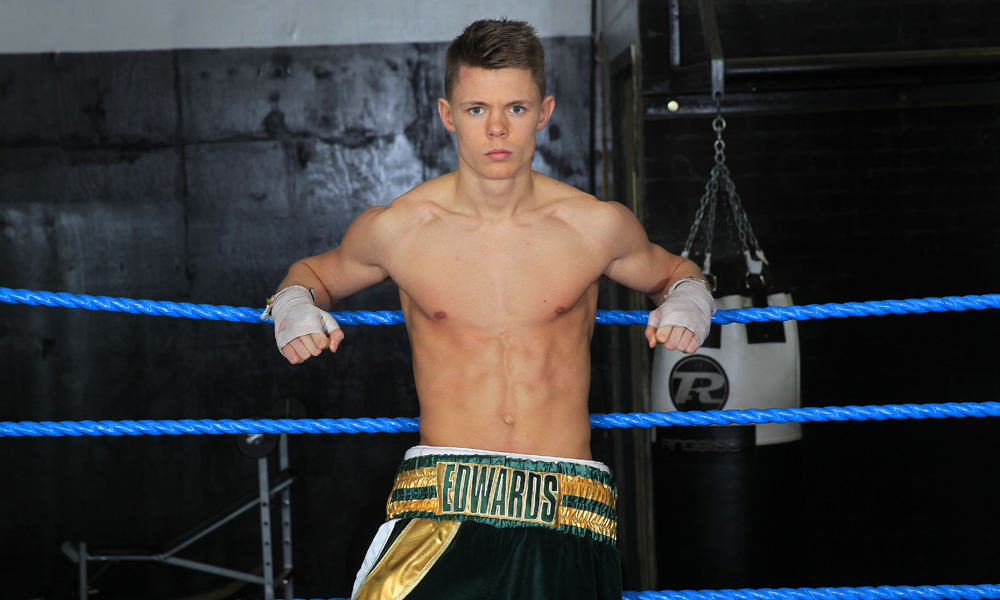 News
Edwards: Norman Conquest Will Be First Of Many…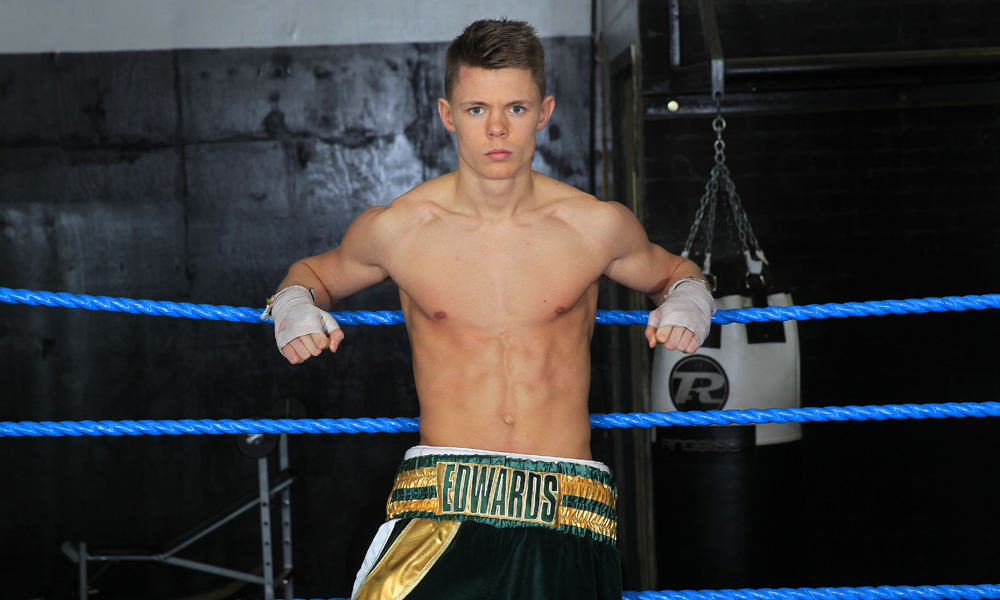 Charlie Edwards believes he'll rip the English Flyweight title from Louis Norman at The O2 on Saturday night, live on Sky Sports.
Edwards fights for his first title in just his fifth pro contest, and the former Team GB talent says that he is more than ready to land the strap at the venue he made his debut in less than nine months ago.
"It wasn't the plan specifically to get to English title level at 4-0 but I called for it, I wanted the fight," said Edwards. "I am hungry and I want to get this Flyweight division quickly because I don't really plan on staying around it forever. I want to rack up the titles and move up a weight.
"Eddie has seen my performances and seen how I have developed. He has given me fights but none of them have been easy walkover journeymen, I have always been challenged from day one with game opponents who are there to have a go and not just survive.
"I know quite a lot about Louis. I have watched him a lot over the years and remember him being in the amateurs. He tries to switch it, tries to be a bit flash, a bit cocky like hands down moving and flipping shots. That is all well and good when you are fighting against journeymen but he hasn't been in with somebody of my level as a boxer.
"He is a good fighter and I wouldn't take anything away from him. He is English champion but I know he is there for the taking. I have nothing to lose. I am coming into the fight with no pressure on me, I haven't bad mouthed him one bit, but he must be worried because he is the one looking at me all of the time. I know I have the beating of him.
"A win puts me in good stead. If I win this I am near enough to being ready to fight for the British title next fight because it is vacant. But this is my main focus, because I have a job to do.
"He has all the pressure on him. He is saying he is going to knock me out but talk is cheap in boxing and I will do my talking in the ring."
"Eddie Hearn will discover a star in me on Saturday," said Norman. "Charlie Edwards is a good kid, but he's never been in with anything like me. I'm much more experienced than he is.
Edwards is full of confidence for the clash – but so is the 21 year old champion Norman. The Leicestershire man is making the third defence of the title that he won back in 2013, and he says that he will take his chance to shine on the big stage with both hands.
"I've been waiting for a chance like this on a massive show and I'm more than ready for it," said Norman. "I hope he brings his best because I am going to bring mine and nobody beats me when I am at my best.
"This will be my last fight at English title level. I want to step up and move on to more titles. Charlie wants Prince Patel after this, I want to fight for Commonwealth and British titles after this – that is the difference between us; I'm aiming higher.
"I've got nothing against Charlie Edwards, he is just in my way of where I need to get to. I'm sure Eddie will stick by him but he will be competing for Southern Area titles after this fight because I will derail his fast-track progression."
Edwards and Norman clash on a bumper bill in Greenwich as Anthony Joshua MBE faces Gary Cornish for the vacant Commonwealth Heavyweight title.
Joshua is on a collision course with amateur rival Dillian Whyte, and the Brixton man meets Brian Minto
Dave Ryan and John Wayne Hibbert renew their rivalry for a third time with Ryan's Commonwealth and WBC Light Welterweight straps on the line, and there are two more tasty tussles at 140lbs as Carshalton pair Ricky Boylan and Danny Connor look to settle their simmering conflict and English champion Tommy Martin faces Michael Devine.
A host of unbeaten talents complete the bill in Hackney Lightweight Ohara Davies, Watford Featherweight Reece Belotti and West Ham Super Bantamweight Lucien Reid, while there are debuts for Bermondsey's Ted Cheeseman and Watford's Jake Ball.
Tickets are on general sale priced at £40 and £60 and are available from The O2 at www.theO2.co.uk and on 0844 856 0202. All other prices have now sold out.
Tickets for September 12 are also available from http://www.stubhub.co.uk/matchroom-boxing-tickets/ – StubHub is the official ticket partner and marketplace of Matchroom Boxing and Anthony Joshua.