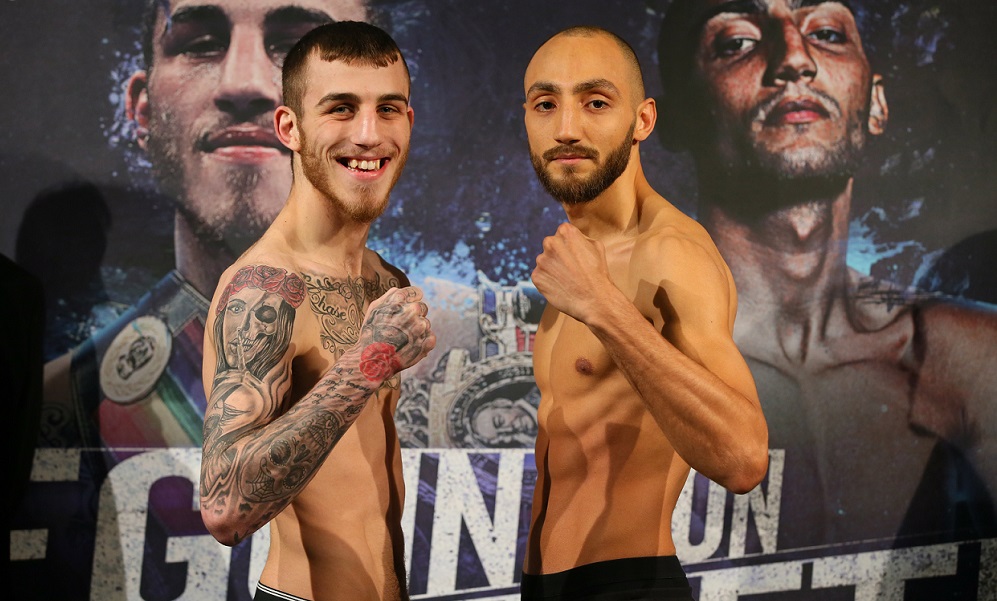 News
Eggington: I Can Stop Skeete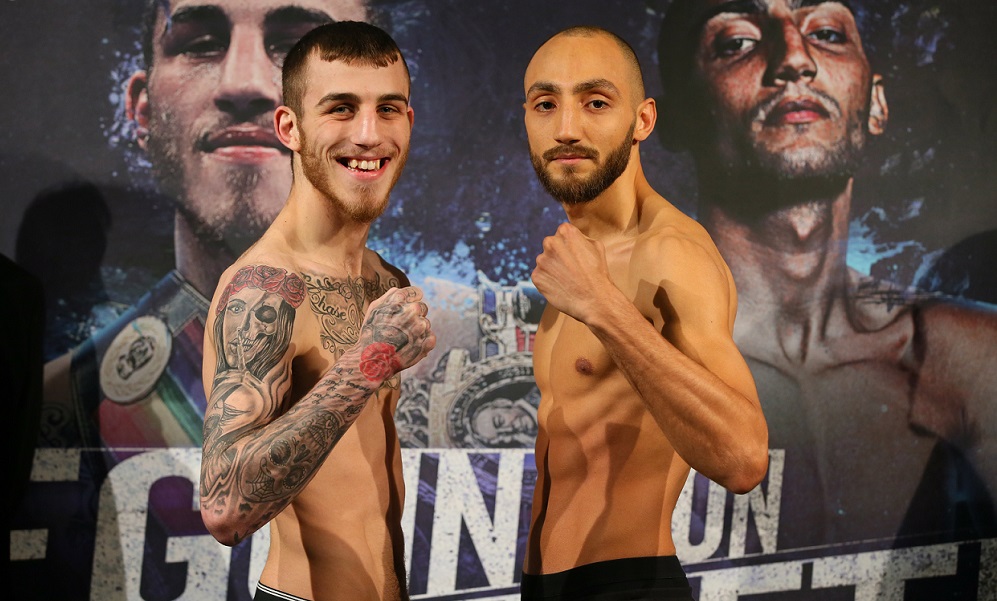 Sam Eggington believes he can stop Bradley Skeete late in their clash for his British and Commonwealth Welterweight title defence against Bradley Skeete at Genting Arena in Birmingham, live on Sky Sports.
Eggington defends the Lord Lonsdale belt for the second time and puts the Commonwealth strap on the line for a third against Skeete, in a contest widely tipped as Sam the Brawler vs. Bradley the Boxer.
Both men have poured scorn on that suggestion, with the champion saying his boxing ability is underrated and the challenger espousing his appetite for a fight – and the hometown man expects tomorrow night's fight to be the trickiest of his career but believes he can end the contest in the home stretch.
"I don't think it's the toughest fight of my career so far but it's certainly the trickiest," said Eggington, who scaled 10st 5lbs 8oz, a shade lighter than the 10st 6lbs challenger. "I think I can afford to take my time and work it out, and I think I can stop him late. Bradley is a clever fighter and I know he's not going to come and get involved like some of my other opponents have which suits me down to the ground. The sparring I have had and the things I've learned in the gym, that's what will make me win this fight comfortably.
"I'm happy to play a bit of cat and mouse, if you can box, you are going to win a few rounds against me, my style is to pressure the fight and I'll be bringing the fight to him no doubt about that. There's going to be some tricky rounds where we have to box but I'm confident with that.
"We've both fought a lot of small guys, he's chosen to box them and I've had a fight with them, he's called the boxer because that's the way he chooses to fight and I don't, it's not that I can't – so we'll see on Saturday, but whether I have to box or fight I am confident I will be the winner.
"People have jumped on the bandwagon of my story but that can wrong fast, so I have to keep winning as when you lose, you go back a few steps and I don't want that to happen."
Eggington's clash with Skeete is part of a huge night of action in Birmingham where Kal and Gamal Yafai face crucial nights in their blossoming careers.
British Super Flyweight champion Kal can take a huge step towards a World title when he faces Dixon Flores for the vacant WBA Inter-Continental Super-Flyweight title and World title eliminator, while Gamal will challenge Bobby Jenkinson for the Lincoln man's Commonwealth Super Bantamweight title.
Birmingham pair Michael Rooney and Marcus Ffrench meet for the Midlands Lightweight title while Karl Wiggins defends his Midlands Area Welterweight strap against Ryan Fields, and there's a host of young local talents in the mix with Super-Middleweight Zach Parker, Lightweight Jordan Cooke, Super Welterweight Ryan Kelly, Super-Featherweight Charlie Williams plus Dublin's Luke Keeler and Guilford's Jake Ball.
Tickets are on sale now priced £40, £60 and £100 available from www.theticketfactory.com. VIP tickets priced £150 are available exclusively from www.matchroomboxing.com
Tickets for March 5 are also available from http://www.stubhub.co.uk/matchroom-boxing-tickets/ – StubHub is the official ticket partner and marketplace of Matchroom Boxing.