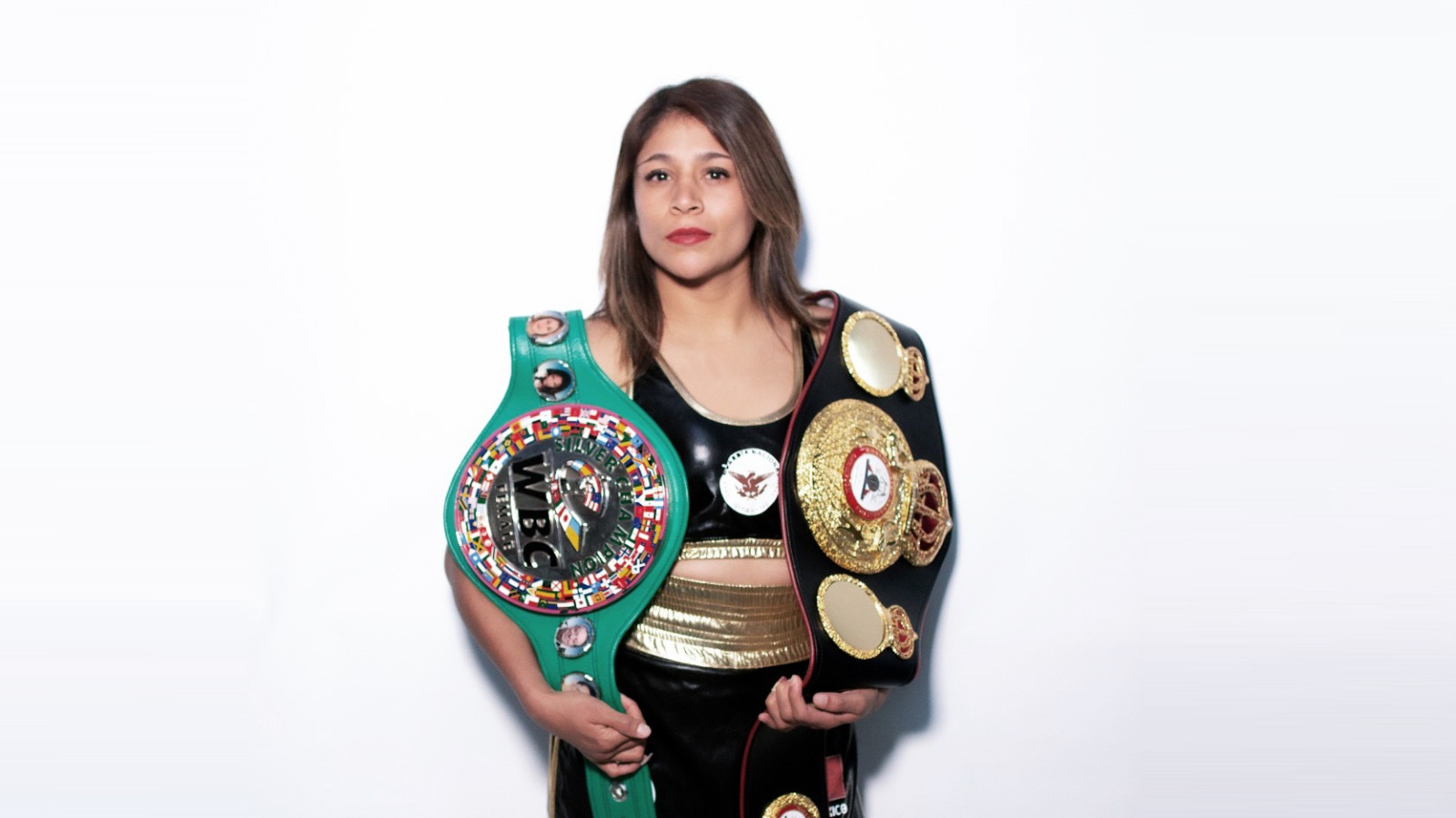 News
Erika Cruz Hernandez Signs With Matchroom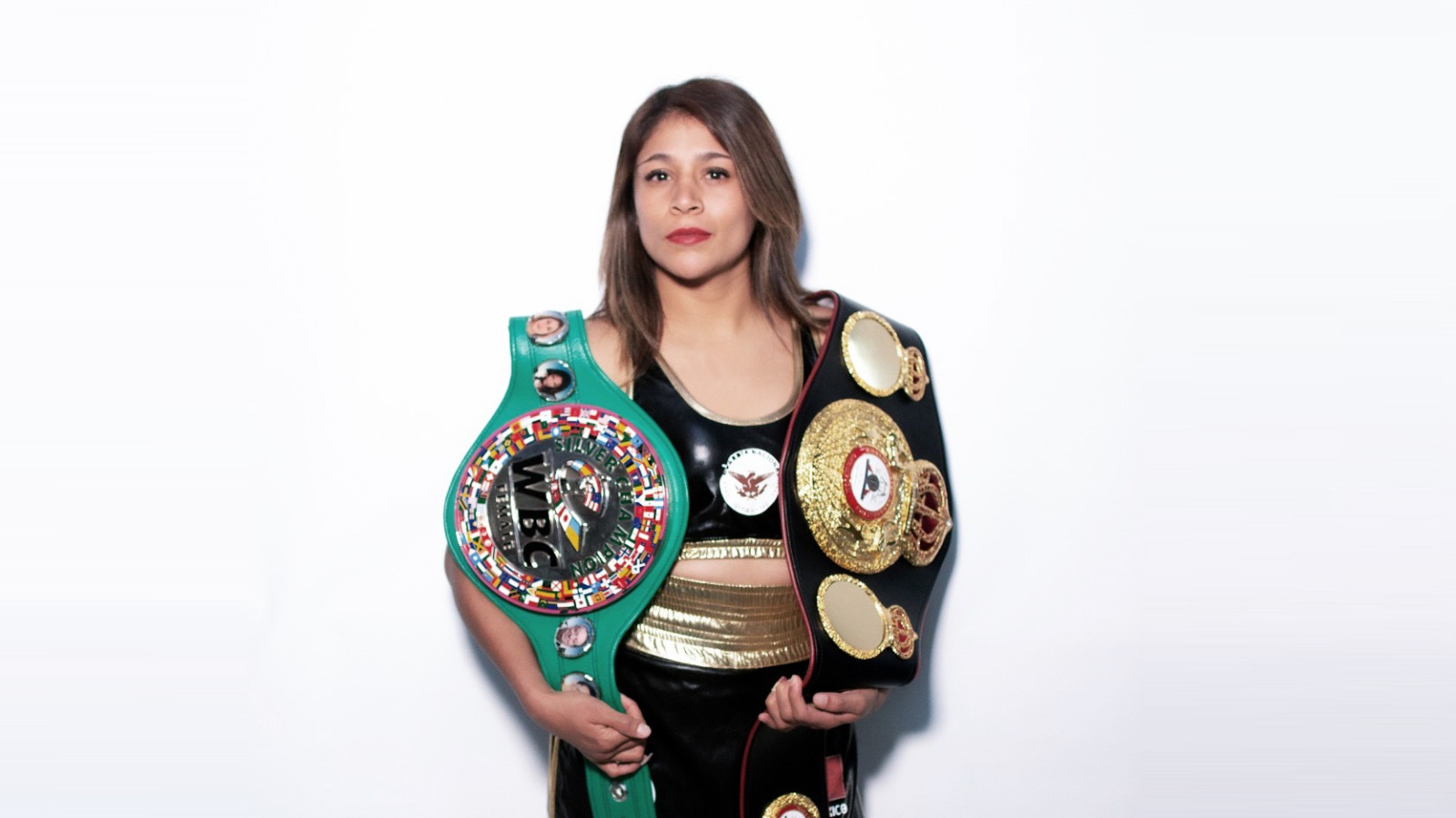 WBA World Featherweight champion Erika Cruz has signed a promotional deal with Eddie Hearn and Matchroom.
Cruz (13-1 3 KOs) tore the WBA crown from long-reigning champion Jelena Mrdjenovich via technical decision in United States Military Academy in West Point, NY in April, the Mexican ending the five-year rule of the champion on the cards after an accidental headclash halted the contest after seven rounds.
'Dinimita's' first defense and first action under Hearn will be announced soon, and the 31 year old will be hunting unification bouts with fellow titlists Amanda Serrano and Sarah Mahfoud as she becomes the latest female star to ply her trade on DAZN.
"I am extremely happy to sign a multi-fight deal with Matchroom, it has been a dream of mine to win a World title and showcase my fights on the biggest stage globally," said Cruz.
This is a proud moment for me to play my part in flying the flag for women's boxing in my country and around the world.
- Erika Cruz Hernandez
"I believe I am the first residing Mexican woman to sign with Matchroom, and this is a proud moment for me to play my part in flying the flag for women's boxing in my country and around the world.
"I would like to thank my manager Cesar at Bellic Boxing, my father and coach for believing and supporting me. Finally, a thank you to Charlie Sims at Huge Boxing and Eddie Hearn for the opportunity. I can't wait to make my first defense live on DAZN."
"I am delighted to add Erika to the stable," said promoter Hearn. "Erika put in a fine performance to land her maiden World title in April and she's fiercely ambitious to add more belts to that. There's no shortage of great champions and contenders around 126lbs, and Erika wants to fight them all.
"We'll be looking to get her first defense in the books for November and fans are going to love 'Dinamita's' all-action style."
"This is a Huge moment for Erika, she has the platform to compete on the world's hottest sports streaming platform on DAZN working alongside leading promoters in Matchroom providing the best events and fight cards around the world," said advisor Charlie Sims.
"Eddie's experience in developing and navigating women champions is second to none and no doubt Eddie will deliver unification fights for Erika along with homecoming defenses in Mexico.
"I have had the pleasure of working closely with Cesar at Bellic Boxing who has big plans for Erika and we will work together to deliver these opportunities. Thank you to Matchroom who continuously put women's boxing on the map."
"I am very happy for this important step in Erika's career," said manager Cesar Bellic. "She is the definition of what Bellic Boxing stands for and I am convinced that now with the support of Matchroom her career will reach the next level.
"Erika is the definition of hard work, loyalty and perseverance, it's only a matter of time for the world to know what she is capable of doing inside the ring.
"She is the first fighter I signed with Matchroom and I am sure she will not be the last.
I would like to thank Erika and her dad and coach Mr. Guillermo Cruz for allowing me to be part of their great team."