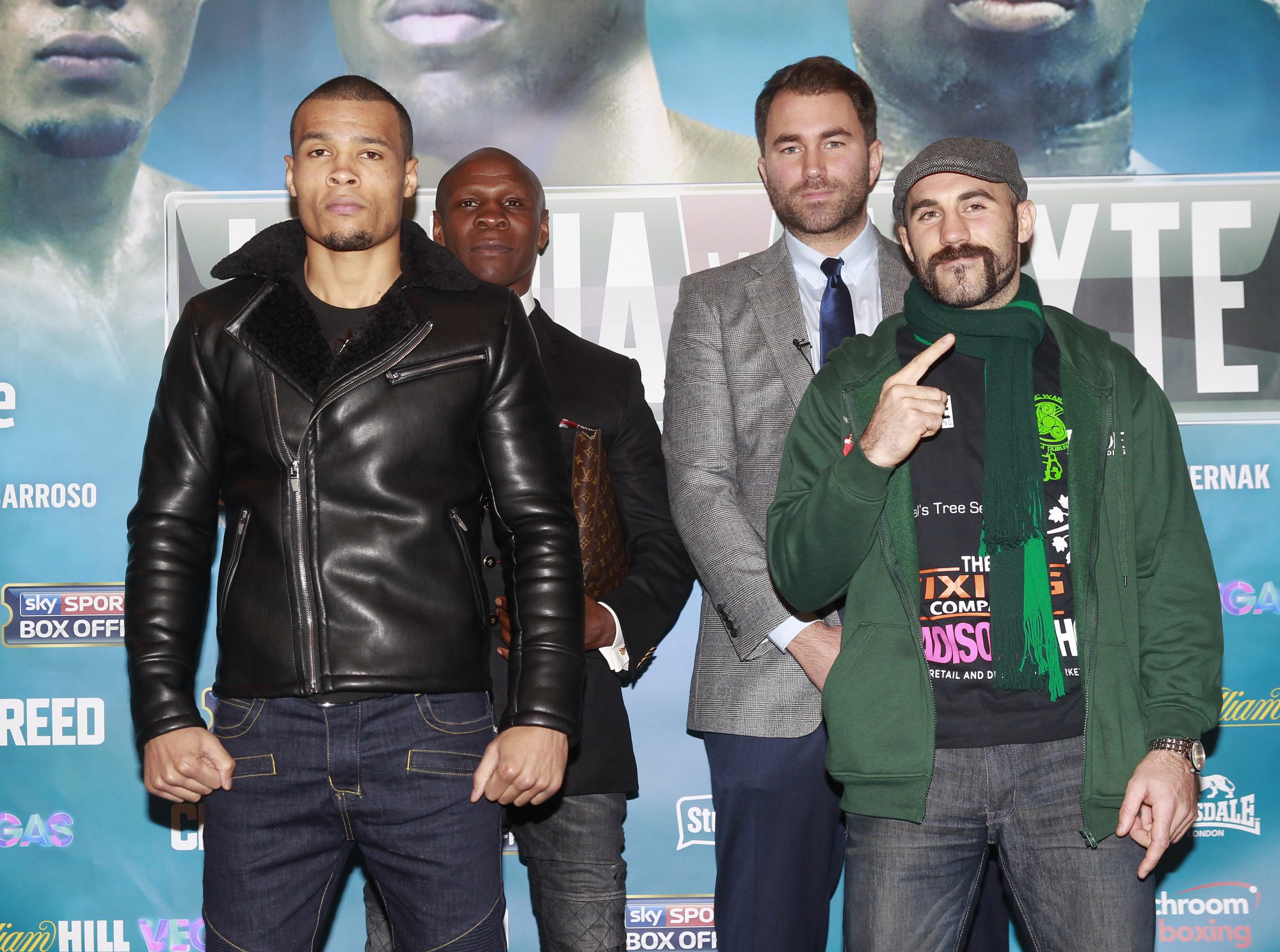 News
Eubank: O'sullivan Knows He's In Too Deep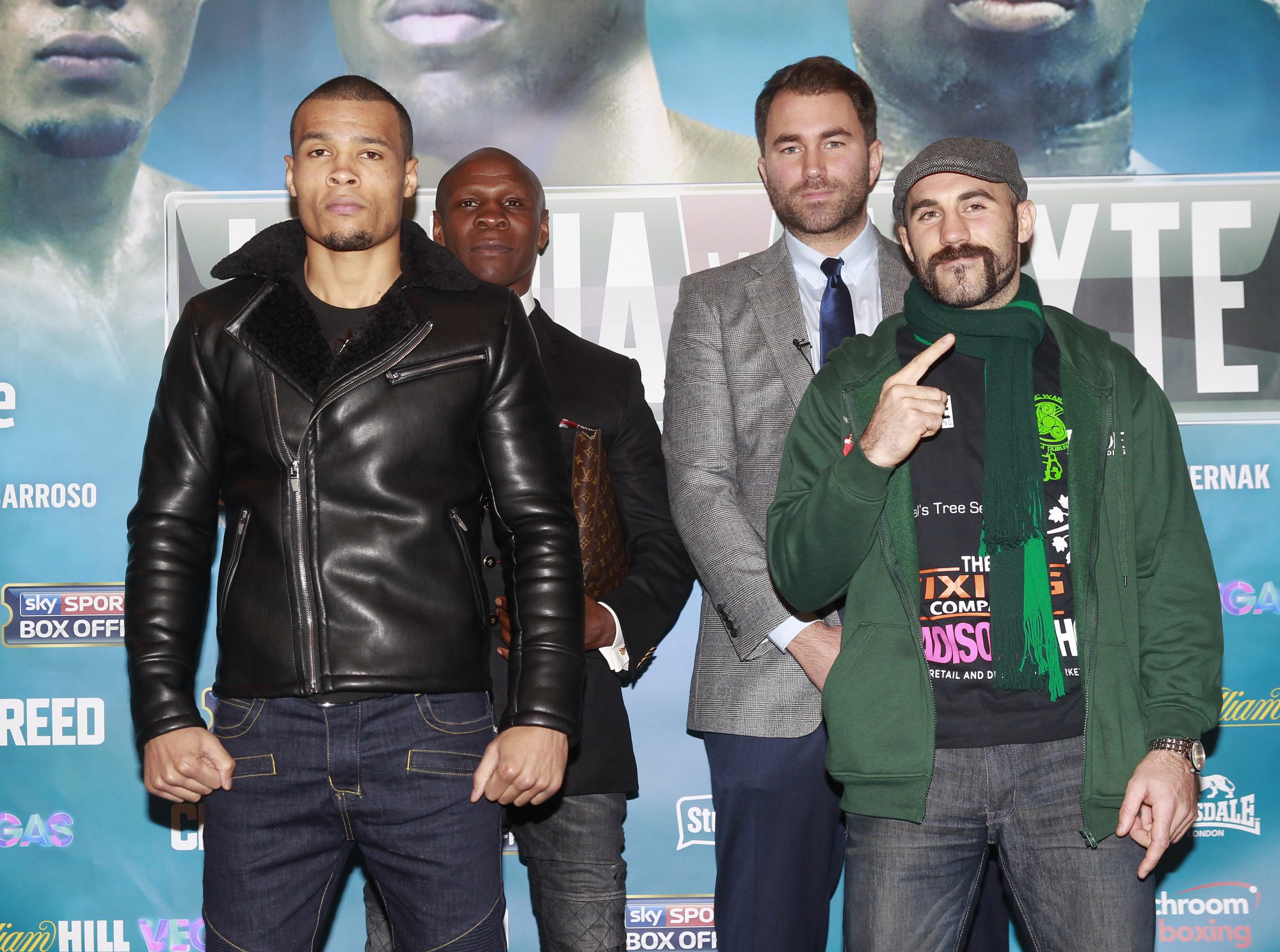 Chris Eubank Jr. says Spike O'Sullivan is 'in too deep' and is in for a rough night when they meet in a final eliminator for the WBA World Middleweight title at The O2 on Saturday night, live on Sky Sports Box Office.
Eubank Jr. has been embroiled in bitter exchanges with O'Sullivan on social media for three years as the Irishman has hunted a showdown, and now they finally meet with high stakes on the line, the Brighton star has told his foe: be careful what you wish for.
"He's dug himself a very deep hole and he's not going to be able to get out of it," said Eubank. "No fight is simple, but he is not the man to beat me. He's one dimensional and he's not got enough in his armour to beat me. The gravity of the situation he's in has slowly begun to dawn on him in the build-up, he's going to step into the ring with me tonight; the pressure has got to him. He could've boxed me twice before and he tried to price himself out of this fight, he doesn't really want it. I've had a great camp and I am ready to go in there and cause some destruction.
"Some of the stuff he's said over the years is sickening. I would not give him the satisfaction to repeat them, but for him to then go quiet is embarrassing and fake.
"Everyone was surprised how quiet he was. The guy has been stalking me for years on Twitter calling me every single name under the sun and trying every trick to try and get under my skin, then when we are finally in a room together, he goes into his shell and has nothing to say. It was embarrassing and I kind of felt sorry for him, I think he realised then what he has got himself into and that he's going to pay for his words tonight.
"He embarrassed himself even more in 'The Gloves Are Off', he didn't have his trainer there to help him or [Middleweight contender] Frank Buglioni at the back of the room to clap every stupid thing he said; when it was just me and him he got put in his place big time. He's a pretender and he's in too deep. He's going to get punished, I'll be very surprised if he can go eight rounds – if he comes in and runs, he might make it late, but if he tries to use this amazing power that everyone in his team have been talking about and tries to steamroller me, he's going to walk onto big punches and he's going to get stopped.
"As far as I am concerned I am a good guy. It just so happens that the people I fight don't seem to like me very much. That means I'm getting into these so-called grudge matches, but to be honest, I don't know Spike so I cannot have a grudge against him. All I know is that he is obsessed with me, he's been talking about me for years and he is a fake because when we are in a room together, he doesn't have anything to say. The public want to see fights between two guys that are opinionated, they want excitement and a good guys versus a bad guy, it gets people interested and I hope that people are always going to be interested in my fights.
"When you know someone has been disrespectful it makes you run that little bit further, train a couple of minutes more from when you are meant to stop, do more push-ups, extra punches on the bag, and that's good for me, but very bad for him. The talking is done and he won't be able to back it up."
Eubank Jr.'s clash with O'Sullivan is part of a massive night of action, topped by Anthony Joshua MBE taking on bitter rival Dillian Whyte for the British and Commonwealth Heavyweight titles.
Kevin Mitchell meets Ismael Barroso for the WBA Interim Lightweight title with the winner facing newly crowned WBA supremo Anthony Crolla, Tony Bellew faces Mateusz Masternak for the vacant European Cruiserweight title, Joshua's fellow Olympic gold medal hero Luke Campbell MBE defends his WBC International Lightweight title against Yvan Mendy, Paulie Malignaggi challenges Antonio Moscatiello for the EU Welterweight title and Heavyweight star Dereck Chisora also features.
Anthony Joshua vs. Dillian Whyte is SOLD-OUT – visit http://www.stubhub.co.uk/matchroom-boxing-tickets/ to get your hands on tickets.
StubHub is the official ticket partner and marketplace of Matchroom Boxing and Anthony Joshua MBE.