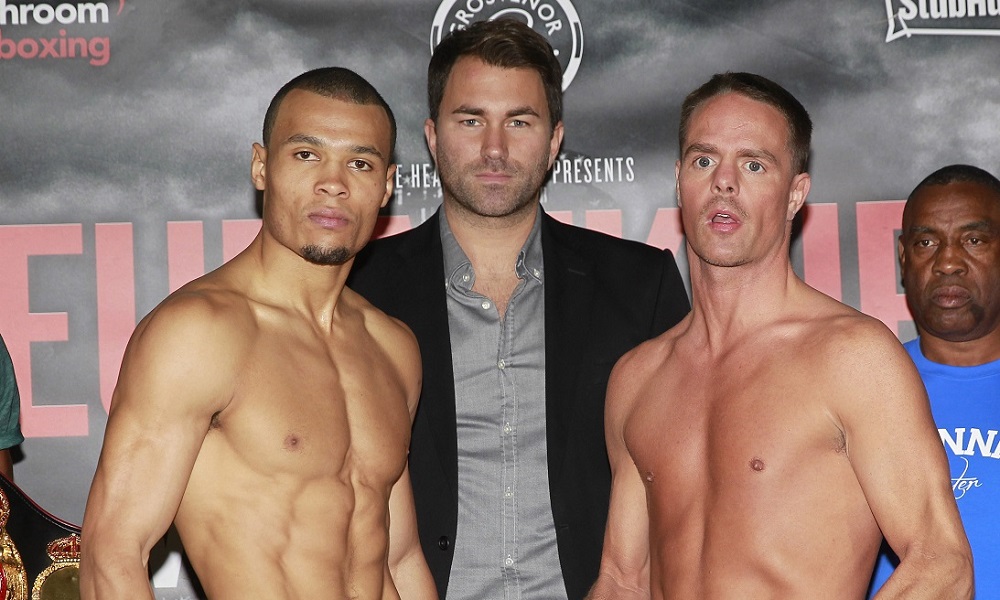 News
Eubank Sr.: Junior And Eddie Can Replicate My Success With Barry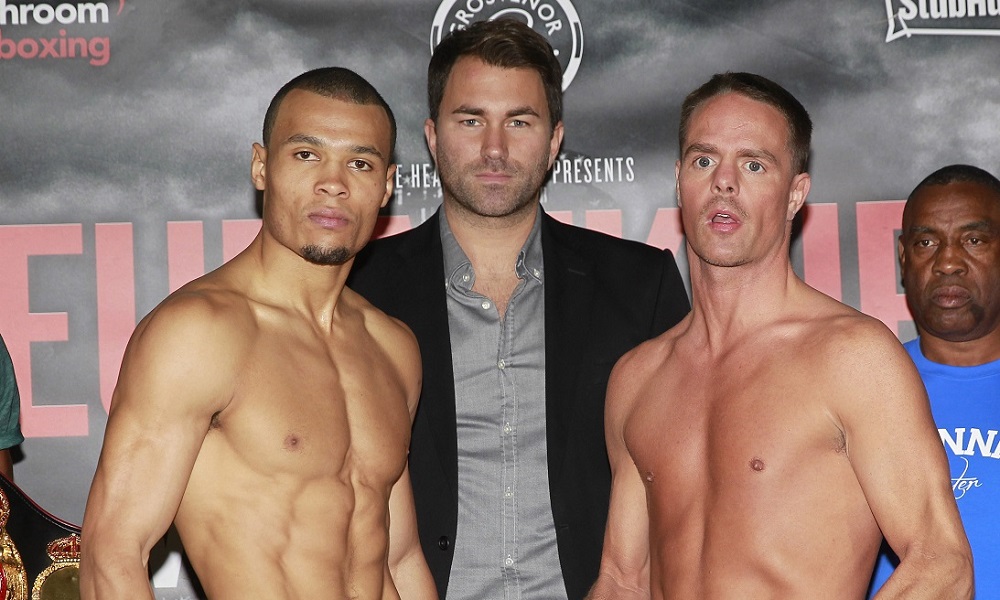 Chris Eubank Sr. believes his son and Eddie Hearn can reach the heights he hit with Barry Hearn as Eubank Jr. makes his Sky Sports debut against Tony Jeter at the Sheffield Arena tomorrow night, live on Sky Sports.
Eubank Sr. and Barry Hearn enjoyed success and fame in the late 80s and early 90s as Eubank filled stadiums and arenas in World title fights at Middleweight and Super Middleweight, recording huge TV audiences for his blockbuster events masterminded by the hall of fame promoter.
Eubank Jr – who scaled 11st 6lbs, Jeter weighing 11st 5lbs 6oz – joined forces with Eddie Hearn in September and fights under his new promoter for the first time this weekend, defending his WBA Interim Middleweight title in the process. A showdown with Spike O'Sullivan at The O2 on December 12 is slated for Eubank if he gets past the American – and his legendary father believes these are the first steps on the way to world titles.
"Barry and I had a lot of fun and gave the public a lot of joy and we are looking to replicate that with our sons," said Eubank Sr. "Eddie has the ability and savvy, he's smart and relentless giving fighters the chance to realise their potential – so I don't think there's anyone better to get Junior to the summit of the sport.
"With Eddie and Barry Hearn involved, there's nothing to stop Junior from fighting and beating the very best in the coming years. I firmly believe that Junior will be crowned a Middleweight World champion, will beat the likes of Gennady Golovkin, and will be recognised as one of the best pound-for-pound fighters on the planet.
"It's all about belief – I see the path that Junior is on, he has the essence and touch of someone that can reach the top, and with the right guidance from this team around him, he will make it.
"I think that the fans should get behind Junior and encourage him to chase his dreams and goals that I believe are more than in his reach. We have something exciting here and Britain is in a great place in boxing right now.
"For those that say I am too involved, this is a very dangerous business, and I have seen the mistakes that can be made. For me to not get involved, having been to the highest heights, would simply be bad parenting. He is my son, it's ridiculous to think that I would not be involved, I am not trying to take the limelight, I am protecting and guiding my son, and I believe I have done a good job.
"I think what has given my son the drive to get to where he is now, and beyond, is the fact that I told him no to boxing and I was a very strict father. I had the constitution of a warrior, I wasn't a normal father – I was a 23 year old sportsman when he was born. I said he cannot box and I think that stayed with him and it drove him on.
"You have to have attitude – people must adore you or hate you. I was doing something that made people have a reaction and that's what made me box office."
Eubank Jr.'s debut on Sky Sports against Jeter tops a huge night of action in Sheffield as Gavin McDonnell defends his European Bantamweight title against Frenchman Jeremy Parodi. Leigh Wood faces Josh Wale in an eliminator for the British Featherweight title, there's the hotly anticipated clash between Sheffield's Atif Shafiq and Derby's Jamie Robinson and a host of young local talent is also in action.
Tickets are on sale now at the revised prices at £30, £45, £60, £80 and £100 are on sale now from the Sheffield Arena on 0114 2565656 and at www.sheffieldarena.co.uk. VIP tickets priced at £175 VIP are exclusively available from www.matchroomboxing.com.
Tickets for October 24 are also be available from http://www.stubhub.co.uk/matchroom-boxing-tickets/ – StubHub is the official ticket partner and marketplace of Matchroom Boxing and Anthony Joshua.