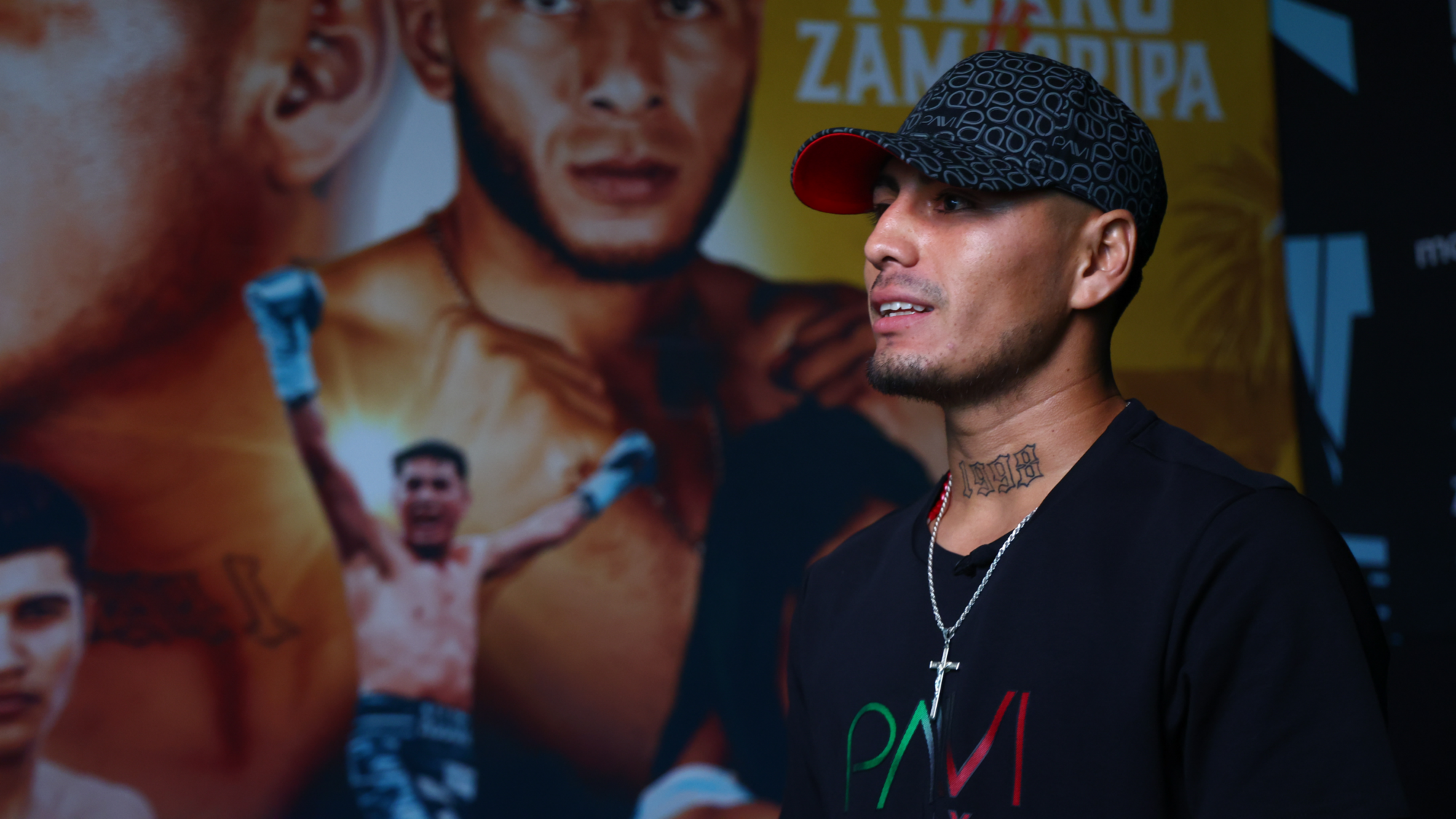 News
Fierro: I'm close to achieving my dream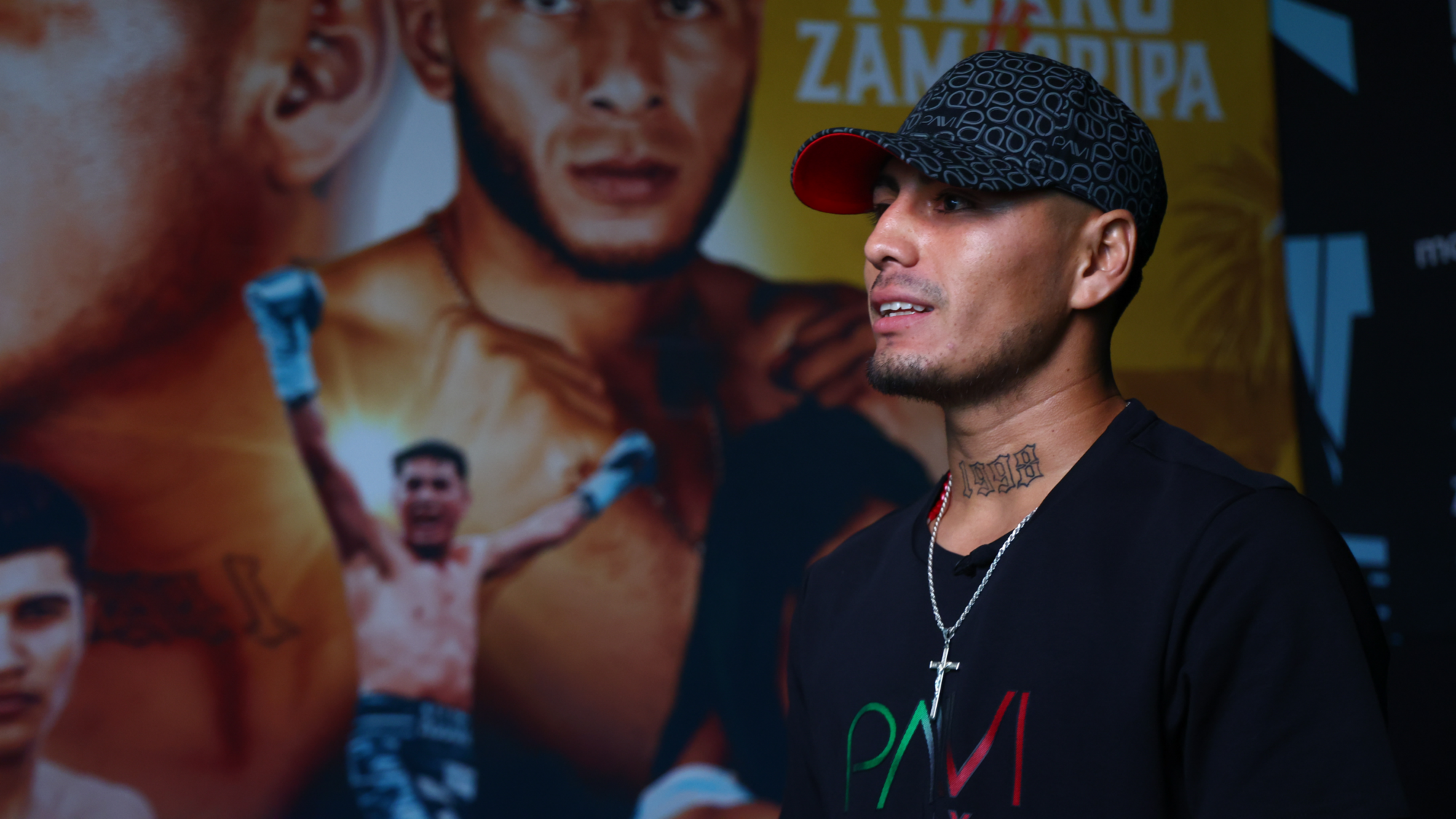 Mexican star believes he's closing in on World title shot
Angel Fierro is hunting down the Lightweight World champions, and wants to showcase his credentials to take on the title holders as he defends his WBO NABO title against Brayan Zamarripa on Friday night (September 15) at the Auditorio Municipal Fausto Gutierrez Moreno in Tijuana, Mexico, live worldwide on DAZN.
Fierro (21-1-2 17 KOs) is sitting pretty at #4 with the WBO, and the 25 year old gets a hometown outing on Mexican Independence weekend as he looks to build on his growing reputation for exciting performances.
'Tashiro' was at his explosive best in his last outing with multiple knockdowns leading to a seventh round stoppage win over Eduardo Estela in Culiacan – a fifth KO in his last six fights – and a run he'll be looking to improve upon against Zammaripa (13-1 4 KOs), the Baja California man who has recorded ten wins on the bounce since his sole defeat in 2016.
"We're focused on winning this fight on Friday, and then we're looking for a World title," said Fierro. "I've been chasing this dream since I was a kid and it's something that I promised my parents and my daughter.
"I'm excited to be back in Tijuana. It's been four years since I fought here at home. I'm very excited to have the fifth defense of my title with all my people.
"I'm thrilled to be stepping in the ring, it's a very big commitment having all my people there. I want to give a good show. I feel very excited and content, I've handled pressure well. I've been practicing mindfulness and I think we're heading to a big night.
"I know he's a brave fighter. When two Mexicans step into the ring it is all-out war, especially on a Mexican holiday. Now he wants to take my title, he must be as hungry as any other boxer fighting for a dream. I think this time the fans will win. It's motivating to me that another Mexican wants my title, and more motivating knowing that I am now the one being hunted.
"It's all-out war, of that I am sure. I will just get in the ring and do my work; show all the hard work we have done as a team. I can imagine a hard fight but getting my hand raised, and then having another victory and heading to bigger stages in America."
"I've been in with knockout artists before, and it doesn't scare me one bit," said Zamarripa. "I've been training hard, harder than I ever have in my life. I know he's a big hitter, brings good things to the table, but I am ready, I've been doing this my whole life. I will just go out there and show what I am capable of.
"I'm proud that we're fighting on Mexican Independence, I'm ready for it and we'll put on a great show for Tijuana. I don't know how I will beat him, but I know I am going to come out victorious. After this, we're going after the best, we want to be ranked in the top ten and that's what we're looking for."
Fierro's clash with Zamarripa is part of a stacked night of action in Tijuana, as Erika Cruz (15-2 3 KOs) returns to action following her epic battle with Amanda Serrano in February and tackles Melissa Odessa Parker (6-1 2 KOs) for the WBA Continental Americas Super-Bantamweight title, Rising Mexican talent Kevin Barron Crespo (12-0 9 KOs) tastes ten round action for the first time as he faces Christian Olivo Barreda (20-1-1 7 KOs), Skye Nicolson (7-0) aims to get one step closer to becoming a World champion as she takes on Sabrina Maribel Perez (18-1-1 2 KOs) for the interim WBC World Featherweight title and young Heavyweight Federico Pacheco (4-0 3 KOs) kicks the card off live on DAZN against Carlos Cardenas (4-0 3 KOs).