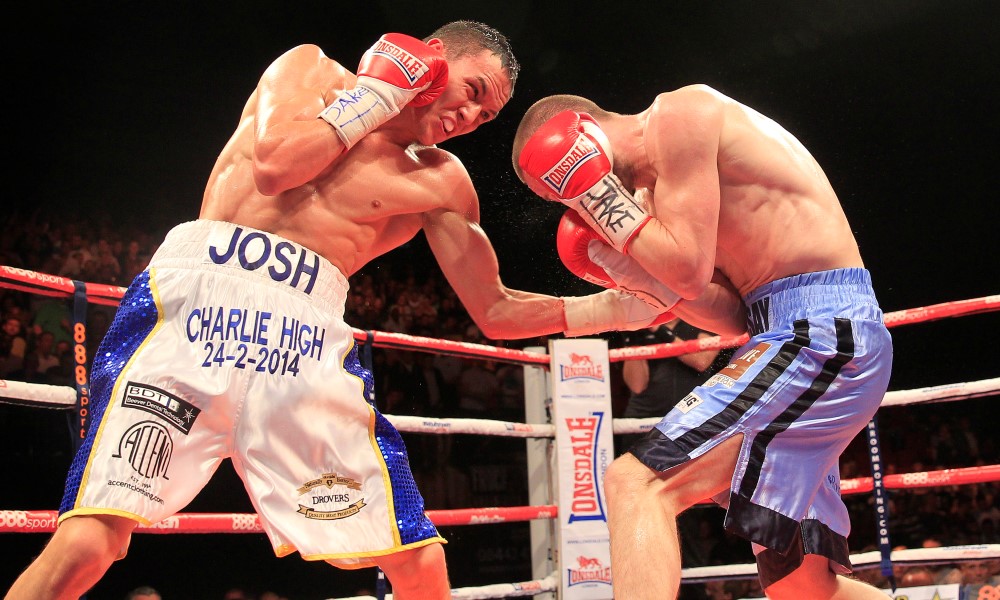 News
Fitzgerald: Spike Has Only Boxed Bums – I'll Annihilate Him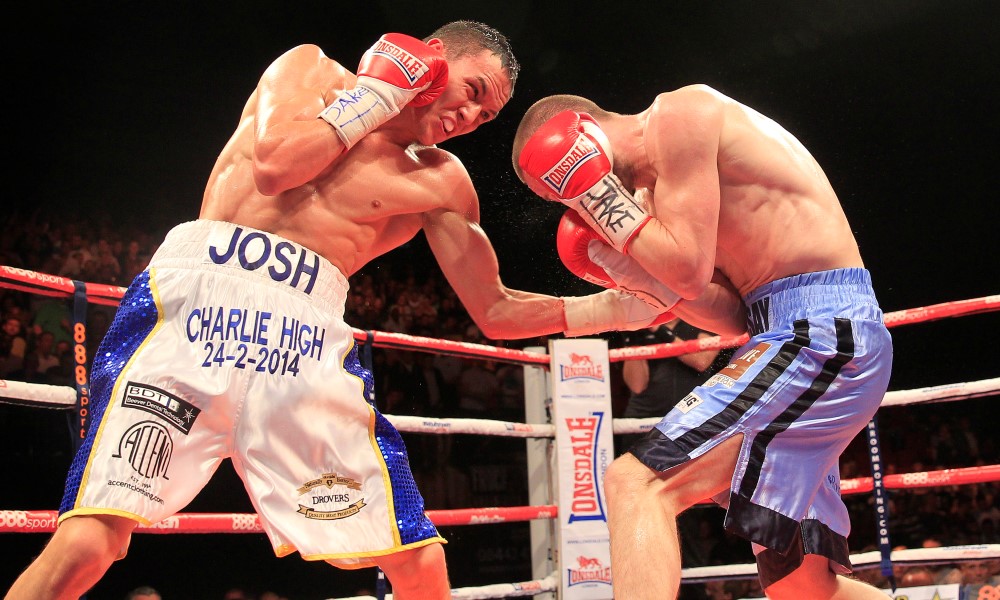 Dubliner vows to punish O'Sullivan on home patch
Anthony Fitzgerald says he will annihilate Spike O'Sullivan when the bitter Middleweight rivals clash at The 3Arena in Dublin on November 15, live on Sky Sports.
Fitzgerald and O'Sullivan have been on a collision course for years as the animosity between the pair reaches boiling point but 'Fitzy' insists he is calm ahead of the clash and believes O'Sullivan's lack of 'live opponents' will cost him dearly on the night.
"I am relaxed but I am going in for a war," said Fitzgerald. "It's the biggest fight of my career as it's put up or shut up now. He's the one who has been padding his record by fighting bums, I haven't, I've been looking to fight the best and that is what I have done.
"He's boxed two names in his career, the first was Matthew Hall and with no disrespect to Matthew but his career was on the slide and he barely beat him, had Matthew been at his best he would've lost. Then he boxed Billy Joe Saunders and he got schooled. He's got no balls and he's getting bashed up on November 15.
"There's no pressure on me but there's plenty on him. I have losses on my record, so it doesn't affect me but he can't afford losses on his record. I am so confident going into the fight, I know a lot from sparring Spike but that was three or four years ago. But I know what I can do to him and that is punch the hell out of him, we've got a great plan laid out and I need to make sure I stick to it."
Fitzgerald has been hunting a clash with O'Sullivan since the Cork man landed the Irish Middleweight title in 2009 – and while he says his frustrations over failing to get the fight lie with O'Sullivan's manager Paschal Collins, the 29 year old says his emotions will be in check on fight night as he knows a win live on Sky Sports could lead to big things.
"Spike is a fighter and he wants to fight but Paschal didn't let him," said Fitzgerald. "I don't dislike anybody, I just speak my mind and I won't change for anybody. He had the title and Paschal wouldn't let him fight me for it, but we're getting it on now and that's what counts. I am going to annihilate him.
"It's going to be a great night and the winner will get a big fight on Sky Sports, we could even have a rematch on Sky if it's a good fight, so there's more incentive to win – not pressure but incentives. The bigger venue is great, it's a stones' throw from my house which is even better."
Fitzgerald and O'Sullivan's grudge match is part of a fantastic line-up of action in Dublin, topped by Matthew Macklin's WBC International Middleweight title challenge and World title eliminator clash with Jorge Sebastian Heiland.
Cruiserweight foes Ian Tims and Michael Sweeney lock horns in another bitter all-Irish battle, Featherweight contenders Patrick Hyland and John Simpson target British, European and Commonwealth champion Josh Warrington after their clash, there's a first hometown fight for amateur star John Joe Nevin, Commonwealth Super Flyweight champion Kal Yafai fights for the vacant IBF Inter-Continental title, Manchester Lightweight star Anthony Crolla is in action, unbeaten Dubliners Declan Geraghty and Luke Keeler both fight in their seventh fights, Belfast's unbeaten Cruiserweight Tommy McCarthy fights in his fourth pro contest and exciting Stourbridge Welterweight Sam Eggington and Manchester Light Welterweight Kofi Yates are also in action.
Tickets for the blockbuster night are on sale now priced at €30, €50 and €80 from The 3Arena at www.3arena.ie and on 0818 719 300 (R.O.I) and 0844 8472 455 (UK and NI). VIP tickets priced €150 are exclusively available from Matchroom Boxing at www.MatchroomBoxing.com and on 01277 359900.