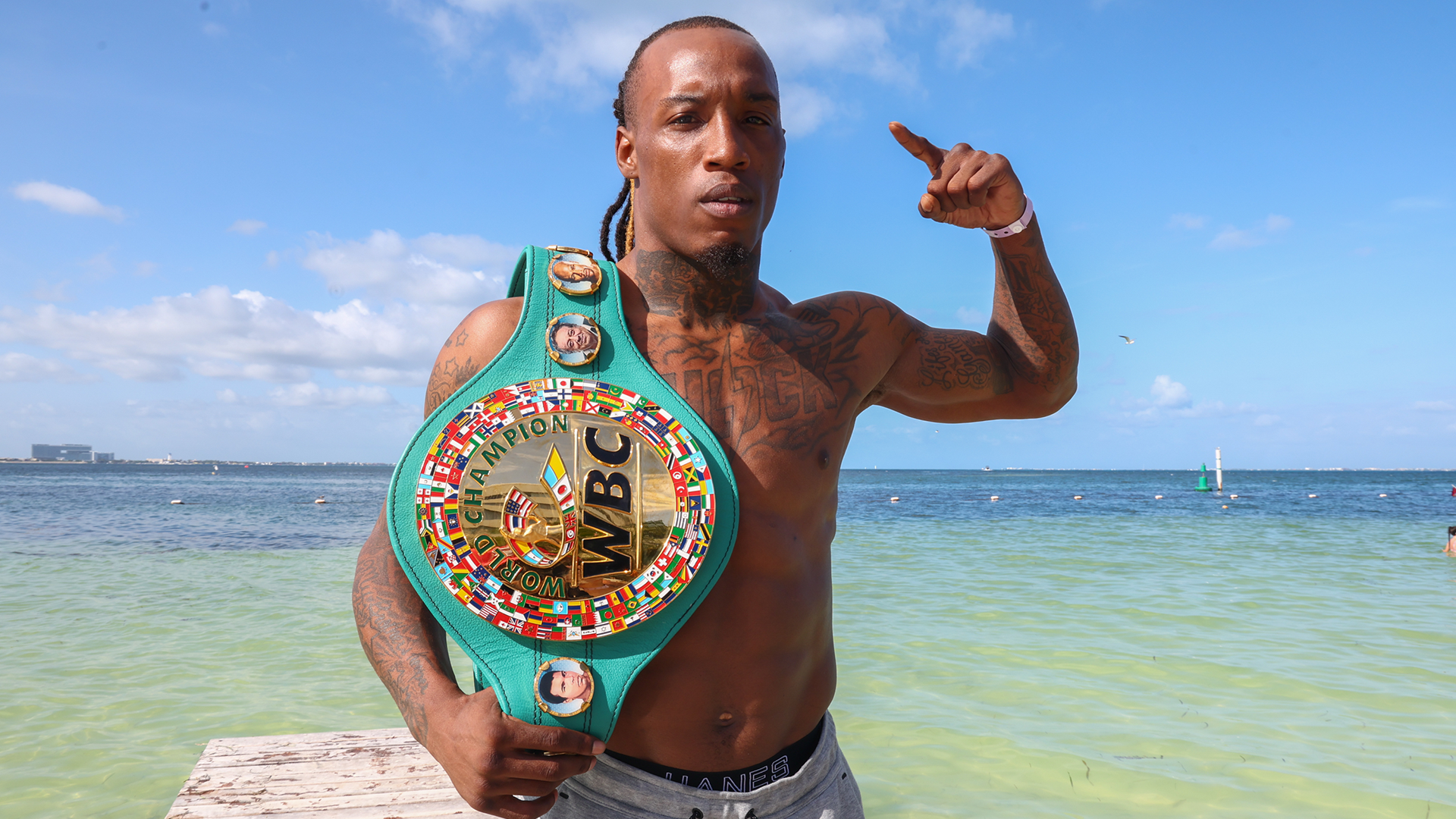 News
Foster: You've only seen 50 per cent of me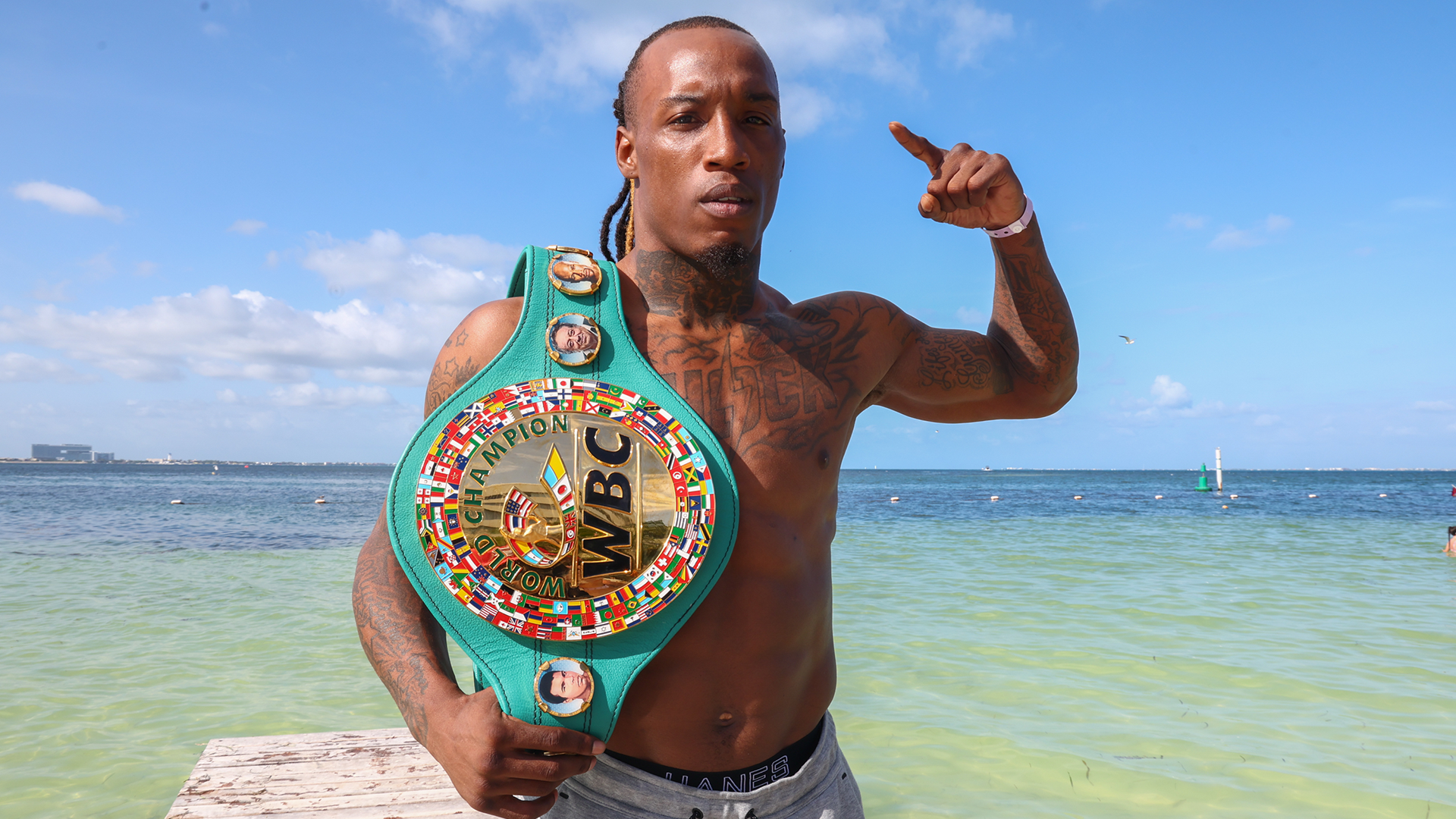 WBC champion planning break out performance in Cancun – and issues Cordina KO warning
O'Shaquie Foster is ready to shine as he makes the first defense of his WBC World Super-Featherweight title against Rocky Hernandez on Saturday night in Cancun, Mexico, live worldwide on DAZN – and the champion believes he will display his full arsenal on the night as he sent a chilling KO message to IBF ruler Joe Cordina.
Foster (20-2 11 KOs) landed the vacant title by widely outpointing another Mexican, Rey Vargas, in San Antonio in February, and in facing mandatory challenger Hernandez (34-1 31 KOs) on Saturday night, 'Ice Water' will fight twice in a calendar year for the first time since 2019.
The 30 year old champion respects the task in front of him in the form of travelling to the backyard of the Mexican KO machine, but Foster says that those tasks are the ones that will get the best of him as he plans to breakout in style and move closer to the unification bout he craves with Cordina, who defends his title next weekend in Monaco against Edward Vazquez, live on DAZN.
"The fight excites me because I'm getting back in the ring, I'm finally fighting twice in one year and we're going to his home patch," said Foster. "I think people have only seen 50 per cent of me, there's still a whole other side of my game that they haven't seen yet, but that's what I plan on putting out there.
"I'm the best in the division. I'm the most versatile because I can give you a boxing lesson, I can walk you down, you have to pay attention to me because I'll show you. It's my first title defense, I feel like it's going to be a fight that I can show a lot of my versatility and my style, I've never fought on DAZN too, so I am excited by that.
"My mentality separates me from the rest. I can go anywhere to fight, it doesn't matter. I feel I have been through so much that a fight is nothing, I just have to get in there in shape and everything will work itself out. You can take me out of my own territory, but I still handle my business, so what's it going to be like when I am comfortable?
"Joe Cordina is the fight I wanted now but I have to take care of the mandatory. I would love that fight in the future, next, but I am not looking past Rocky. I am looking to see Joe though, I know I would dominate him, I'd stop him in the later rounds.
"Winning the title was the biggest moment of my life because of all the ups and downs. Six years ago, I probably wouldn't have known where I was going. I was 10-2, in and out of jail, stuff like that, so to see the turnaround from that and now be a World champion, it's amazing to me but it keeps me focused to know what I could go back to if I don't keep it going.
"I know a lot is against me and it's not going to be easy, but I knew that when I won the title, so I am just ready to prove myself. Rocky is an aggressive fighter; he comes forward and likes to mix it up and use his power. We tried to fight him a couple of years ago, so I am excited as he's been on our radar and we've been paying attention to him, so there's nothing out of the blue. We're ready.
"You have to go off the opponents Rocky has fought to get the KOs. Like I said, we tried to fight, it could have even happened a couple of months ago. So, I don't know, they say he's a KO artist, but they are going to have to show me. I have power too. If you stack up our opponents and the quality, taking nothing away from him because I'm training like hell for him, but I would have washed his opponents in the first round. But I know he's good, I've been training hard for months and I'm just ready for this.
"I love the Mexican fans, it's a real fighting country. I've already taken Rey Vargas' fans so I'm coming for his fans, it's all love, but they'll be my fans after I win. We aren't going home without the belt, we're coming in strong, smart; ice water, he's going to shock the world again. It could be a late stoppage or he might get clipped out early if he runs into the wrong thing."
Foster and Hernandez clash on a big night of action in Cancun, as Australian Heavyweight Justis Huni (7-0 4 KOs) fights for the first time under the Matchroom banner against Andrew Tabiti (20-1 16 KOs) for the WBA International title, Super-Featherweight KO machine Eduardo Nunez (24-1 24 KOs) will be looking to continue his 100 per cent KO record against Oscar Escandon (27-6 18 KOs).