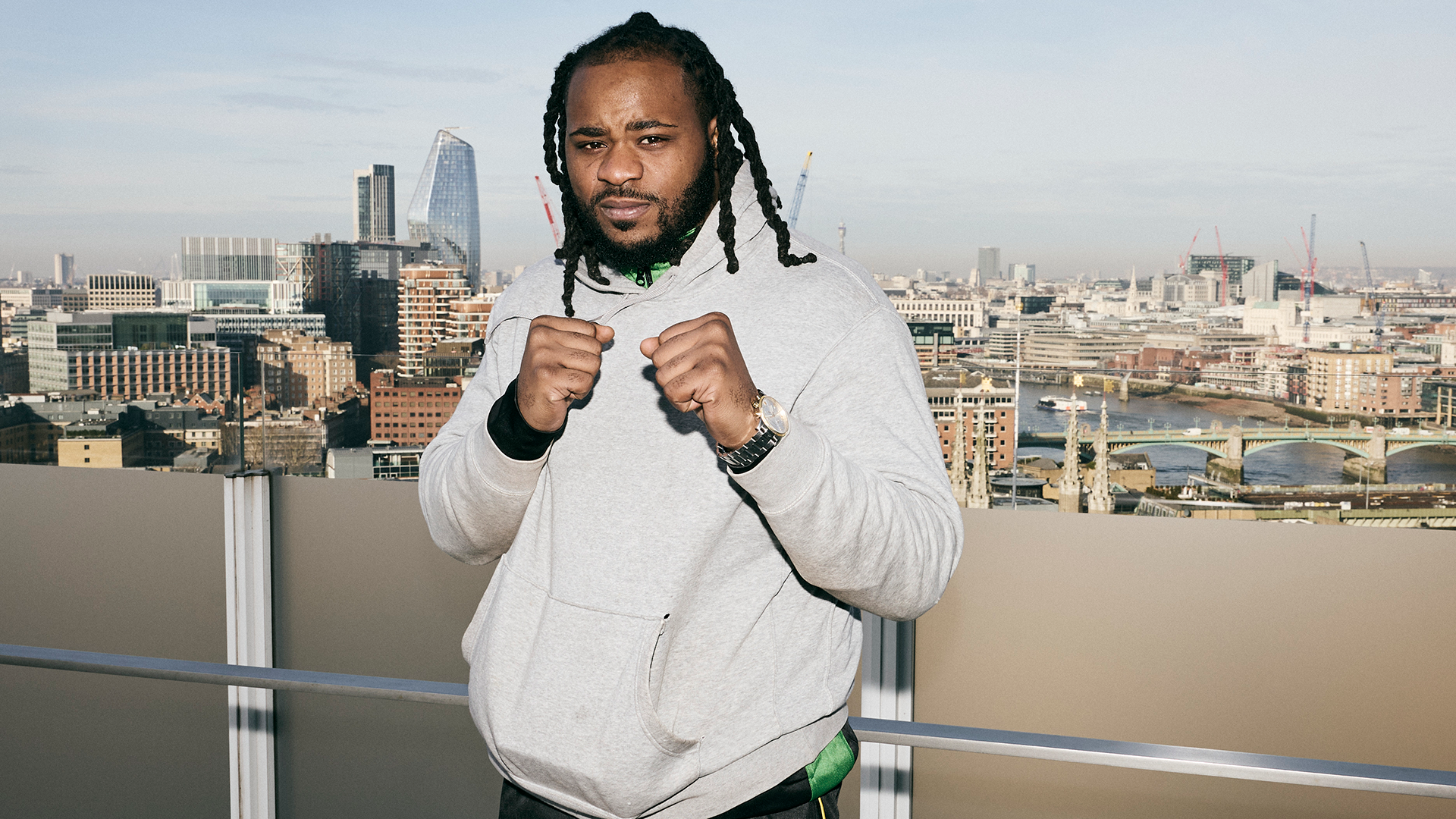 News
Franklin: I want to knock his ass out, that's the goal!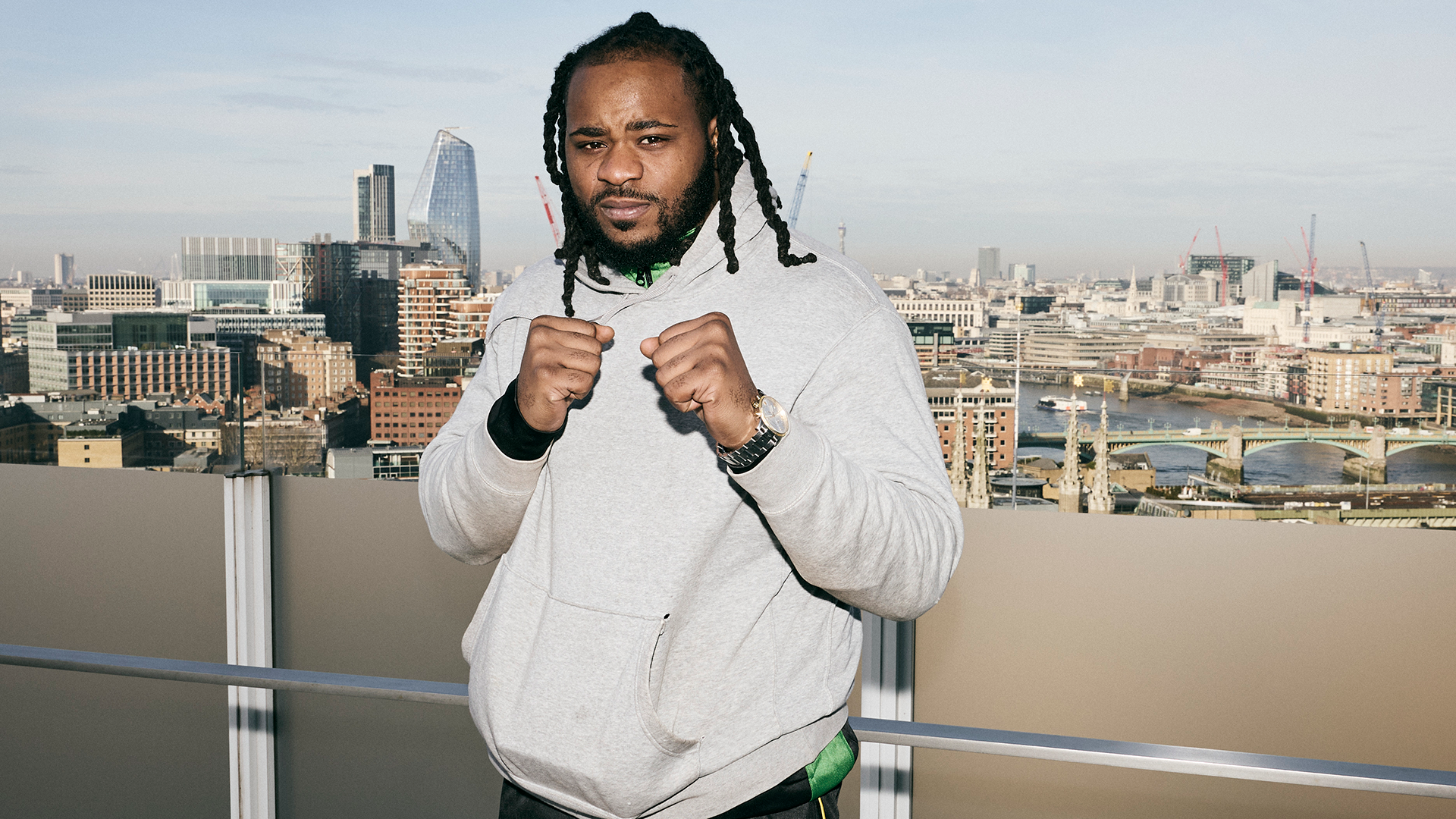 '989 Assassin' meets 'AJ' at The O2 this Saturday live on DAZN
Jermaine Franklin has warned Anthony Joshua that he is in for a "rude awakening" when they clash in a scheduled 12-round Heavyweight contest at The O2 in London this Saturday April 1, shown live worldwide only on DAZN.
Former two-time Heavyweight Champion Joshua makes his highly anticipated return to the ring on UK soil following his second loss to pound-for-pound star and unified World Champion Oleksandr Usyk in Saudi Arabia, but Franklin insists that he isn't here just to make up the numbers.
Saginaw's '989 Assassin' pushed Dillian Whyte all the way in a close points loss at Wembley's OVO Arena last November and is relishing his shot against one of the biggest names in the sport, and a famous win against 'AJ' would guarantee Franklin further opportunities in the glamour division.
"For him, they say his career is on the line. For me, everything is on the line," said Franklin. "That's how I treat every fight. I've been boxing all my life and I'm not nervous for this. If you get nervous, you're in the wrong sport.
"They're probably looking at me like I'm a pushover or a walkover or something like that but they're going to be in for a rude awakening. A goal of mine is I want to be a unified World Champion. I just want to help boxers. I love the sport and I want to continue to help other fighters grow. I want to give back to the sport what it gave to me.
I've come here to wake him and the rest of the world up.
- Jermaine Franklin
"The circumstances around this fight are very different. For the Dillian fight I was working a job before we got that phone call. I wasn't in the gym. We took like 5-7 weeks to get in shape for that fight. For the time I had I did what I could. This time I've got more time to prepare and more time to get in shape. We're doing all we can.
"I showed people what I could do against Dillian. I showed people I can hang up there with some of the best. Dillian is a top 10/top 15 fighter and I showed people what I'm capable of. I don't feel like I lost. We came home and we worked on stuff. We got better and we perfected our craft. We learned some different techniques and ways to attack."
The once-beaten Franklin (21-1, 14 KOs) believes he did more than enough to secure the victory over Whyte – and some observers felt the same way. The 29-year-old contender expects to face the very best version of Joshua and feels the British star is far from finished.
"My performance against Dillian most definitely led to this fight. He could have picked anybody that he wanted to but he chose me. Maybe he's trying to prove to himself that he can do something to me that Dillian couldn't. Who knows. We don't play boxing. I've come here to wake him and the rest of the world up.
"I feel like I'm winning hands down at the end of the fight. As far as him with the trainers and stuff, I can't pinpoint on what kind of style he's going to try to use. We just do our job and prepare for whatever style. Get ready to see a new and improved Jermaine Franklin.
"Fans are going to see me come out and fight way better fight than the Dillian fight. It is time for people to take me seriously. This is my new dawn. It's my time to make my claim. I want to knock his ass out, that's the goal."
Joshua vs. Franklin headlines a huge night of boxing in London, British Heavyweight Champion Fabio Wardley (15-0, 14 KOs) meets American Michael Polite-Coffie (13-3, 10 KOs) for the vacant WBA Continental title, taly's European Middleweight ruler Matteo Signani (32-6-3, 12 KOs) defends his title against former British and Commonwealth Champion Felix Cash (16-0, 10 KOs), undefeated Texas Middleweight Austin 'Ammo' Williams (13-0 9 KOs) fights in the UK for the third time against Coventry's River Wilson-Bent (14-2-1, 6 KOs), Campbell Hatton (10-0, 3 KOs) is back in action against Louis Fielding (10-7, 1 KO) after hitting double figures in Liverpool in March, Essex's John Hedges (7-0 2 KOs) lands his first eight round clash against Poland's Daniel Bocianski (11-2, 2 KOs), Jordan Flynn (8-0, 1 KO) faces the stiffest examination of his credentials when he meets Birmingham stalwart Kane Baker (18-9-1 1 KO) over eight rounds, Albanian Cruiserweight Juergen Uldedaj (15-0, 6 KOs) takes on Switzerland's Benoit Huber (8-3, 6 KOs) over eight rounds, Ziya Almaayouf (2-0, 1 KO) faces Bulgaria's Georgi Velichkov (3-10, 3 KOs) over four rounds and German Heavyweight Peter Kadiru (14-1, 7 KOs) opens the evening's action against Macedonia's Alen Lauriolle (6-1, 3 KOs) over six rounds.