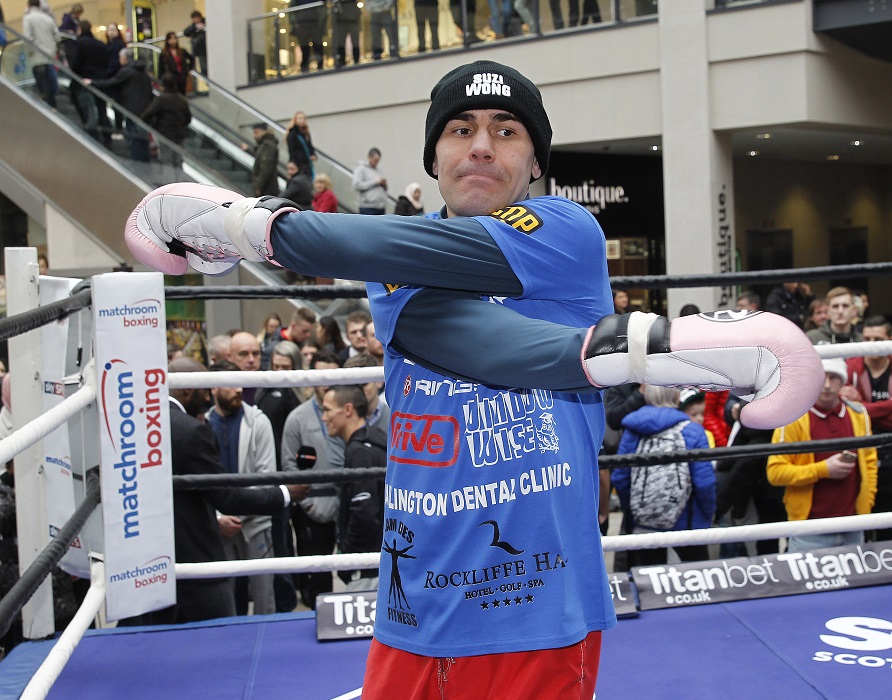 News
Hall: I Want Revenge Over Haskins After Saturday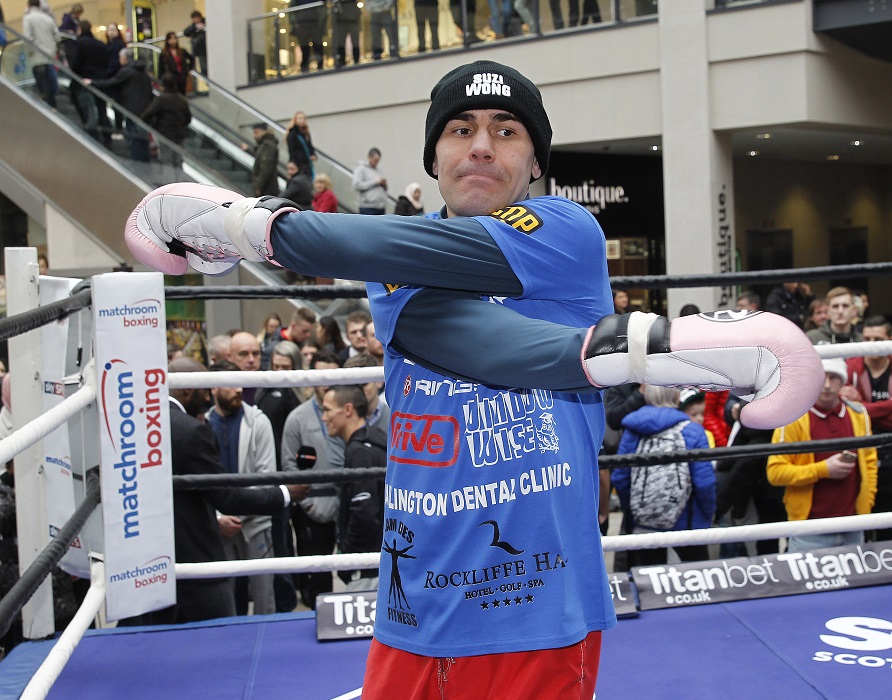 Stuart Hall is putting it all on the line in his final eliminator for the IBF Bantamweight title against as he takes on Rodrigo Guerrero at the First Direct Arena in Leeds on Saturday night, live on Sky Sports – and a win can get him closer to regaining his World title and sweet revenge over Lee Haskins.
Haskins defends Hall's old strap on May 14 in Cardiff, and Hall is hunting a win in Leeds to line-up a rematch with the Bristol man who defeated him in 2012 for the European title – revenge is on Hall's mind and he believes he'd silence the 32 year old if they met.
"I want to win because I want to fight Lee," said Hall. "If he comes through his fight we will have an all-British showdown and I will get my title back and I will be beating somebody who has beaten me before and he is really mouthy.
"In my last few fights I have been classed as the home fighter, but l think I got stitched up against Paul Butler – I wasn't the home fighter even though it was in Newcastle. I wasn't the home fighter in Monte Carlo when I fought Randy Caballero; that was a close fight. I am the home fighter and I think that is going to give me the edge. He is coming over here from Mexico and I have more pros than cons to win this fight.
"I gave Lee time and I didn't do anything in our fight. I was a baby in boxing terms back then. I am a man now and I will give him no space at all. But I can't talk about Lee Haskins really because I have Guerrero in front of me. Beat Guerrero and we can have a big conversation about Lee Haskins. He won't be going ten rounds, he won't even be going eight rounds with me next time. I need to win on Saturday then go in there and bully Haskins all over the ring.
"The way he goes on gets under my skin. I want the rematch because he is a big head and I don't like big heads in boxing, I like humble people, the likes of Jamie McDonnell – he is a great bloke, he is humble. I want the rematch with Jamie and he knows that but I need to get into a position where I have a belt because he has shot away from us all at the minute, and fair play to him.
"But beat Guerrero in good style, smash Haskins and then have a massive fight with Jamie McDonnell and retire a happy man.
"It is the rematch I want. I already have an IBF World title belt in my cabinet and it would be nice to get another one, but it will be even nicer to beat Haskins."
Hall is putting it all on the line against Guerrero and the Darlington man is under no illusions as to the type of fight he faces in the Mexican, and believes the sacrifices he's made by moving to train in Birmingham with Max McCracken will see him prevail.
"Guerrero comes forward, he wants a row and if you put us in a phone box he would be happy," said Hall. "I have to box to orders and I think I will win comfortably.
"Everybody knows I like a fight, I will stand there toe-to-toe with any Bantamweight in the world. If he comes to fight it will suit me down to the ground, I think he is made for me. If you look at people who have beaten me, they are always on the back foot, but he will come to fight.
"The crowd will be the winners on the night because me and him going toe-to-toe with each other is going to be good. I have a game plan, I need to use my boxing skills and if I can get the first few rounds in the bank then I will have a war.
"Eddie Hearn has kept me busy and kept me active and I have also done umpteen rounds in sparring. I am a 12-round fighter and I thrive off the distance, I am really looking forward to it.
Hall's clash with Guerrero is part of a huge night of action in Leeds with Josh Warrington headlining in his toughest fight in the paid ranks to date against Japanese puncher Hisashi Amagasa.
Dave Ryan can regain the Commonwealth Super-Lightweight title against Martin Kaikili, Martin J. Ward defends his WBC International Super-Featherweight belt against Ruddy Encarnacion, and there's a host of talent on the bill with Jake Ball, Isaac Chamberlain, Jeff Saunders, Maxi Hughes Darren Tetley and Daryl Baptiste, and a debut for Reece Mould.
Tickets are on general sale priced at £30, £40, £60 and £100 from the First Direct Arena at www.firstdirectarena.com and on 0844 248 1585. VIP tickets priced at £150 are available exclusively from Matchroom Boxing at www.matchroomboxing.com.
Tickets for April 16 are also available from http://www.stubhub.co.uk/matchroom-boxing-tickets/ – StubHub is the official ticket partner and marketplace of Matchroom Boxing.