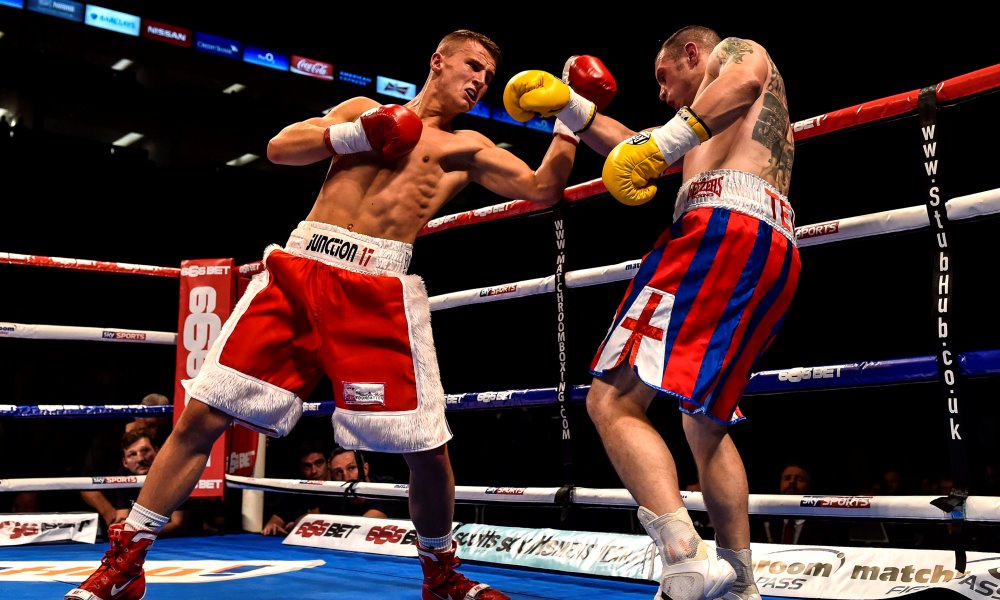 News
Rose: I Have To Get Another World Title Shot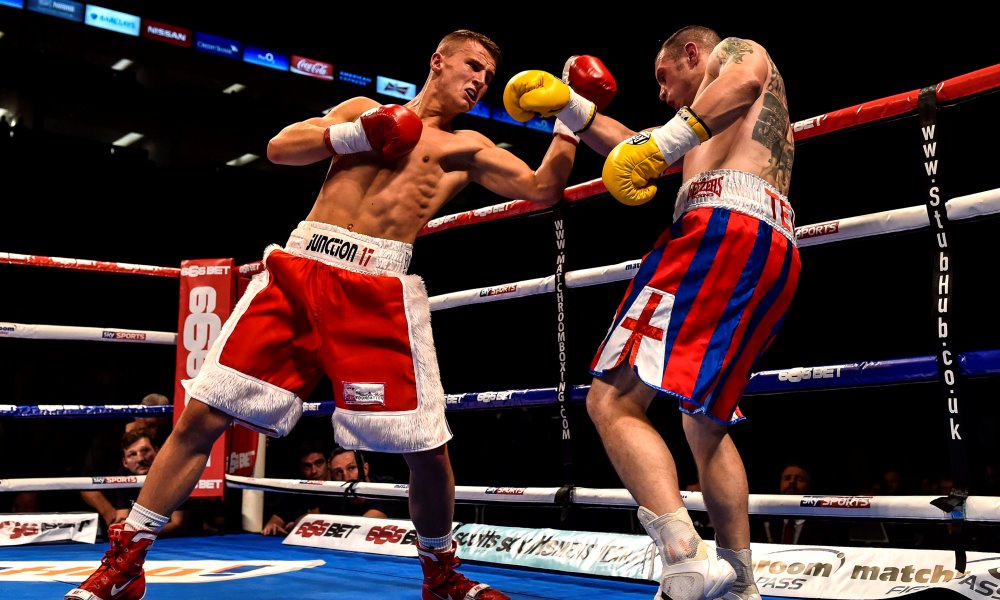 Blackpool star wants second crack at the big one
Brian Rose wants a win over Carson Jones to lead to a second World title shot after they clash at the Winter Gardens in Blackpool tomorrow night, live on Sky Sports.
The Blackpool star meets the Oklahoma man for the vacant WBC International Light Middleweight title as he aims to move into line for a crack at landing a World title following his challenge of Demetrius Andrade in June.
Rose travelled to New York to face the super-talented Rhode Island champion, and Andrade showed he was every inch the superstar in the making as his dismissed Rose's challenge inside eight rounds. Rose, who turns 30 on Sunday, insists that he has learnt the lessons from that defeat and wants another shot to prove it.
"It was a great experience but I totally froze," said Rose, who scaled 10st 13lbs 8oz, five ounces more than Jones. "He's a special fighter that will go on to do great things, but the whole occasion got to me in the end. I've put that behind me with a first round stoppage, he wasn't the best opponent but I can only beat what is put in front of me, and I am going to prove that there are no lasting effects of the Andrade fight.
"I am taking the good and the bad from Andrade but I had a good season in 2013/14. Everyone knew how much that win over Javier Maciel meant to me to land the World title shot and that can't be forgotten. I got made the mandatory for a World title and not a lot of people thought that would happen, just like not a lot of people thought I would win a British title. It was an important learning year too, I have learnt from that Andrade defeat and the whole experience of fighting at that top level, and I will prove that.
"I don't regret any of it, I held my hands up and said he was too good for me – and for me to say that means I am not sure that I would be able to beat him, he's that good. But the right champion who suits my style, I will win a world title. I regret my performance, and if I fight for a World title again I need to perform, and if I can get that shot and perform to my best, I know I can win a World title."
Rose's clash with Jones is part of a huge night of boxing in Blackpool with eight Middleweight contenders gunning for the trophy in the 35th edition of Prizefighter.
Former finalist Cello Renda is aiming to go one better and kicks off the tournament against Liam Conroy, with the winner facing either local star Jack Arnfield or Mick Hall in the first semi-final. Bookies' favourite Jack Arnfield meets Luke Crowcroft in the third quarter-final and they will face Tom Doran or Craig Cunningham in the second semi-final.
Lytham St. Annes' English Lightweight champion Scotty Cardle gets a four-rounder on the bill while there's a third pro outing for Marcus Morrison.
Only £40 tickets remain available to buy at www.MatchroomBoxing.com.
Brian Rose (10st 13lbs 8oz) vs. Carson Jones (10st 13lbs 3oz)
Scotty Cardle (9st 13lbs 3oz) vs. Yordan Vasilev (9st 12lbs 6oz)
Prizefighter Middleweights III draw and weights
Quarter-final 1: Liam Conroy (11st 6lbs 6oz) vs Cello Renda (11st 6lbs 4oz)
Quarter-final 2: Jack Arnfield (11st 7lbs 3oz) vs Mick Hall (11st 7lbs 8oz)
Quarter-final 3: Luke Keeler (11st 7lbs 8oz) vs Luke Crowcroft (11st 7lbs 3oz)
Quarter-final 4: Craig Cunningham (11st 7lbs 2oz) vs Tom Doran (11st 7lbs 4oz)