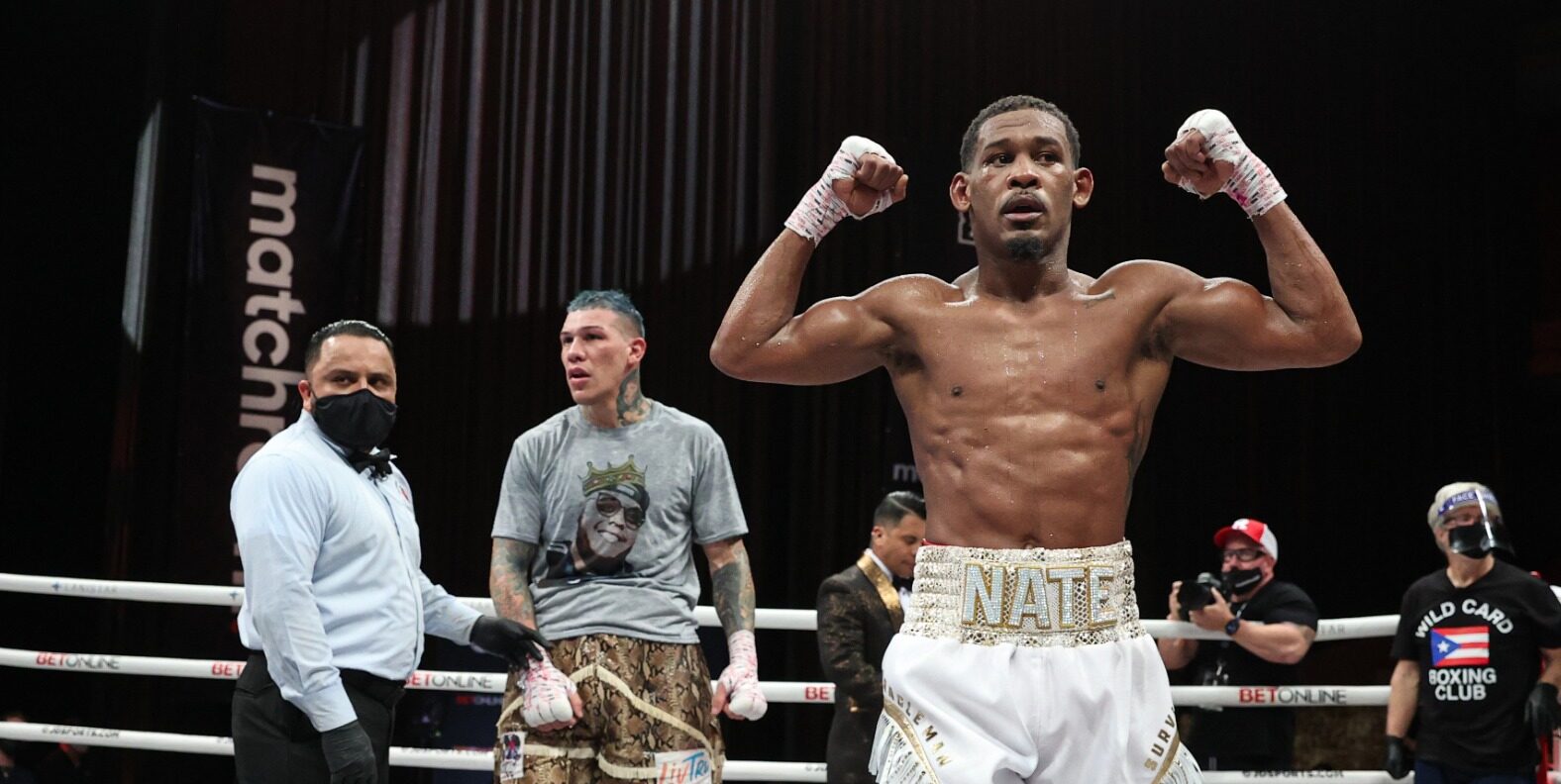 Jacobs edges out Rosado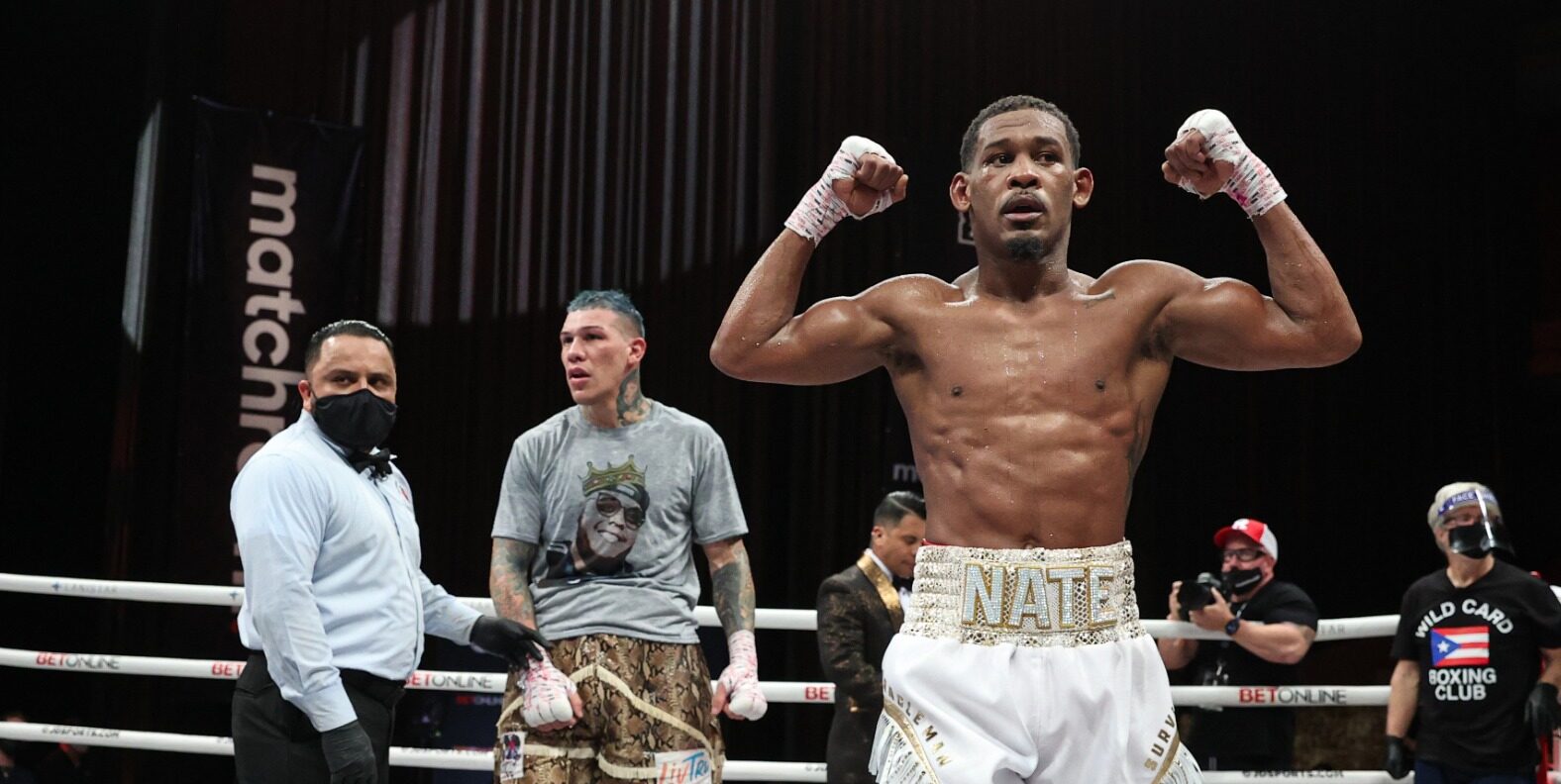 Daniel Jacobs edged out Gabe Rosado via split decision at Hard Rock Live at Seminole Hard Rock Hotel & Casino Hollywood, Florida live on DAZN.
In a fight that never caught fire despite the animosity in the build-up, the pair played out a cagey affair over the 12 round distance which was in the balance as the cards were read out. 'From Philadelphia' was erroneously announced first before 'from Brooklyn, Daniel Jacobs' was declared the winner by split decision, and confirmed on the official scorecards that read 115-113 Rosado, 115-113 Jacobs, 115-113 Jacobs.
Jacobs (37-3 30 KOs) admitted he was below par on the night in his post-fight interview, while Rosado (25-13-1 14 KOs) believed he outboxed the former two-time World Middleweight champion.
A fight like this is a stepping stone and it allowed me to see that I have got a lot more to apply when I get inside the ring.
- Daniel Jacobs
"I don't think I gave the best performance," said Jacobs. "I think I could have done a little bit better. The atmosphere was a little weird with no fans to pump you up, but it's my fault, we had a great camp and I obviously didn't show everything I needed to. My corner was instructing me but I was loading up with the right hand as I saw he was susceptible          to it every time he would go down so I guess I got right hand happy – but I should have formulated a game plan and stuck to it, but I live to see another day. He's a game opponent, I didn't think it was that close, but me being a little stagnant didn't help.
"I was feeling him out early on to see what sort of fight he was going for and at the same time I wanted to pop out my jab and get acclimated and moving and get loose. In that time, I guess I let rounds slip out of the bag and the judges thought it was closer than I thought it was, but I had good communication in between rounds and they were telling me that I was winning rounds. So, I have to go back and watch the tape and go back to the drawing board, and apply a better effort next time around.
"I guess I treated it like a sparring match more than an actual fight to my bad, I apologize to the fans who were expecting a more action-packed fight but there's always next time and I look forward to bigger and better names.
"A fight like this is a stepping stone and it allowed me to see that I have got a lot more to apply when I get inside the ring and there's more to me that hasn't been seen, but this wasn't a valiant effort from myself.
"It felt dry in there, I'm not going to lie to you. Even though I could hear what my corner was saying, it felt like a sparring session in the gym. But no excuses, I didn't give my best effort but my effort was enough for the victory and next time I will give the fans a better show."
"I thought I won the fight," said Rosado. "I surprised him. I outboxed him, out jabbed him, I countered him, I made him miss big shots. Even when they announced the decision, he was disappointed and I had my hands raised, he had the look of defeat on his face. That man did nothing to me, he put more hands on Canelo and GGG than he did to me, I caught him off-guard. I thought we boxed a great fight, jabbed him up and down, made him miss big shots, hit him with big shots.
"They said 'from Philadelphia' and then announced him as the winner, and he was surprised, as surprised as I was.
"I'm a veteran, I let him get riled up, get caught in the emotions. I fought a disciplined fight, a world class fight, I showed I can box. This guy went into battle with GGG, battle with Canelo, I made it look easy. I felt good. When it was time to exchange, he really didn't want to, and he was the one doing the clinching.
"I haven't been cut since 2014. People look back to the GGG fight and that stands out but since 2014 I haven't suffered any cuts really. Freddie Roach and I had a great camp, we knew we could box, I let him get emotional about the fight and used it against him. He came in with emotions and I outboxed him, no doubt. He walked away like he was defeated at first, he knew it.
"It's a shame, I don't know why they don't give me the decision. Of course I can compete with anyone at 168lbs, I thought I beat him and my face is clean."
Daniyar Yeleussinov (10-0 6 KOs) landed his first pro title with a blistering two round KO win over former unified World Super-Lightweight champion Julius Indongo (23-3 12 KOs).
'Kazakh Thunder' matched his nickname with an explosive start, flooring Indongo with a sharp left-hook counter, and it was all over in the second round as Indongo went to the canvas once again thanks to a shuddering left hand and was unable to continue, and the 2016 Olympic gold medal man said he was hunting the big names at 147lbs in 2021 after picking up the vacant IBF Intercontinental Welterweight strap.
"I'm very happy," said Yeleussinov. "I prepared well, I told him, he said easy work for him, I'm a tough guy and one of the best in the divines – so I told him it was going to be easy work for me.
"My plan was to touch him and jab in the first round and wait for the openings and time the left hand.
"I want big fights and I think I did a good job tonight. I am going up step by step, this was my first title fight and now I am in the ratings so we will look up at who is next for me, and I will be ready."
Nikita Ababiy (10-0 6 KOs) had a tough night's work as he moved into double-figures in the paid ranks with a six round points win over Brandon Maddox (7-4-1 5 KOs). 'White Chocolate' boxed for the second time in the bubble having boxed in Tulsa in August, and tough Detroit man Maddox asked plenty of questions with the Brooklyn talent getting the nod 59-55 on all three cards.
Mahammadrasul Majidov (3-0 3 KOs) showed he has bad intentions in the Heavyweight division in 2021 as he got unbeaten foe Sahret Delgado (8-1 7 KOs) out of his way inside three punishing rounds. Majidov could have got the job done in the opening round after right hands at the end of the session rocked the Puerto Rican, and although he survived the second round, the three-time World amateur king closed the show with heavy shots inside the first minute of the third round.
The night began with Lightweight contender Emmanuel Tagoe (32-1 15 KOs) got past Mason Menard (36-5 25 KOs) over ten keenly fought rounds via majority decision, 95-95, 98-92, 96-94.