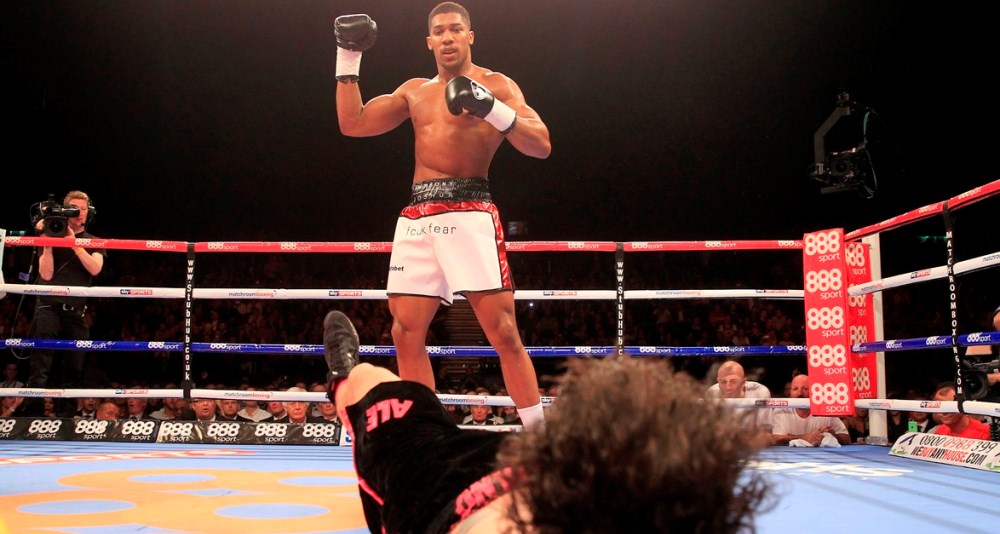 News
Joshua Destroys Love In Two Rounds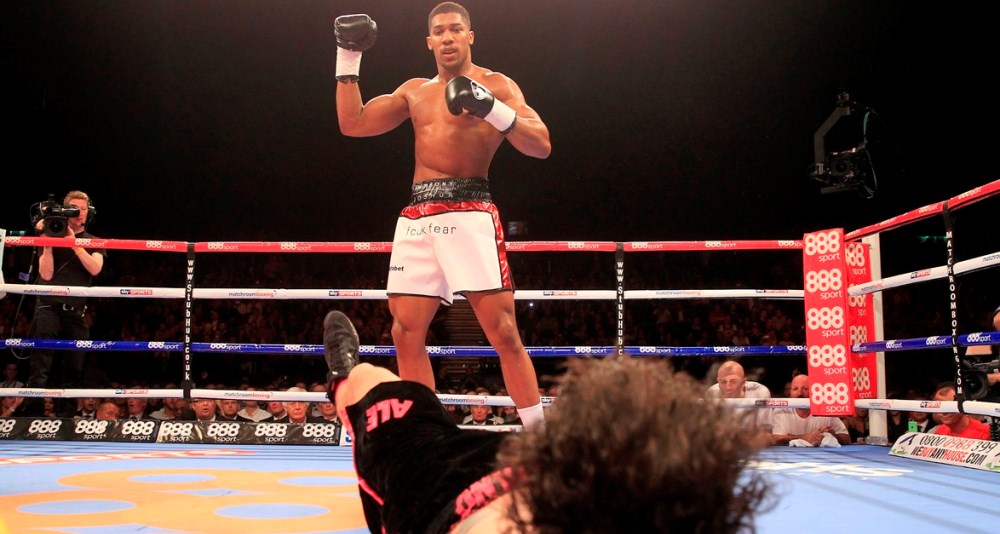 Anthony Joshua made it 12 straight KO wins in the pros by knocking out Rafael Zumbano Love in two rounds at the Barclaycard Arena in Birmingham on Saturday night – and warned Kevin Johnson that he is next on May 30 at The O2, live on Sky Sports Box Office.
Joshua landed a perfect right hand that destroyed the South American after bossing events from the first bell, and now his focus shifts to facing 'Kingpin' in the capital, with the American in attendance tonight.
"I am 12 fights in now," said Joshua. "This is the last arena to tick off the list making my way around the UK.
"I don't know how long the first chapter will be. I am with a great promoter in Eddie Hearn, and he and my trainers can advise me more on that. I am feeling more confident with every fight that goes on.
"I didn't know Kevin was in the arena until I was just told before the fight. You have to keep your eyes on the prize and I don't want look too far ahead. This isn't a two-round sport even though the fights are going in round two and three.
"Kevin has had a lot of notice and will have trained hard. I have trained hard from day one. Whether we go 10, eight, six or four rounds it doesn't matter to me as long as I get the win.
"Two fighters that are hungry and believe they will get the stoppage will come out and they are going to clash, but I am sure everybody in here knows who is going to win. Good luck to him."
Johnson met Joshua in the ring after the fight and told the crowd: "I look forward to being the guy who stops him. I am definitely going to get him. I already have the antidote for this. I don't need to watch tapes, what I got is what I got and I know what I have to do to stop this guy. It will be the meanest fight anybody has seen, the meanest."
Earlier in the night, Sam Eggington claimed the vacant Commonwealth Welterweight title with a seventh round stoppage of tough Ghanaian Joseph Lamptey, Joshua's fellow Olympic Gold medal winner Luke Campbell made it nine stoppage wins from 11 pro fights with a devastating demolition of Aboubeker Bechelaghem in three, Matthew Macklin landed a second round KO win over Sandor Micsko, Callum Smith recorded an eighth first round KO, Kal Yafai also notched a first round KO win, his brother Gamal took every round in his first eight round contest and there were points wins for Michael Rooney, Lennox Clarke, Dan Breeze and Jordan Cooke.