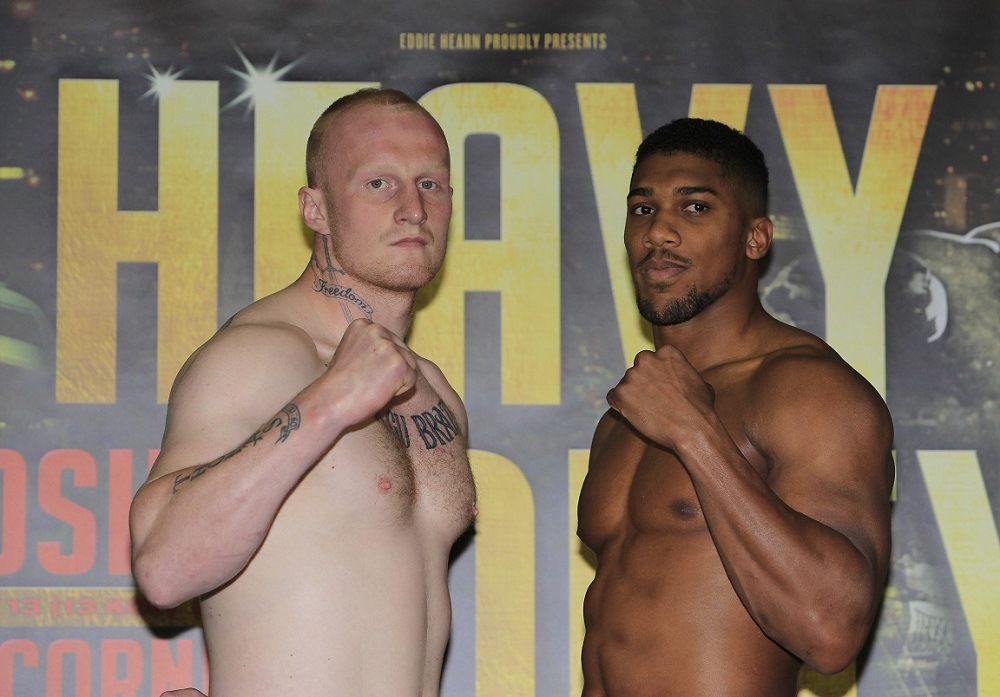 News
Joshua: I Am Not Looking Past Cornish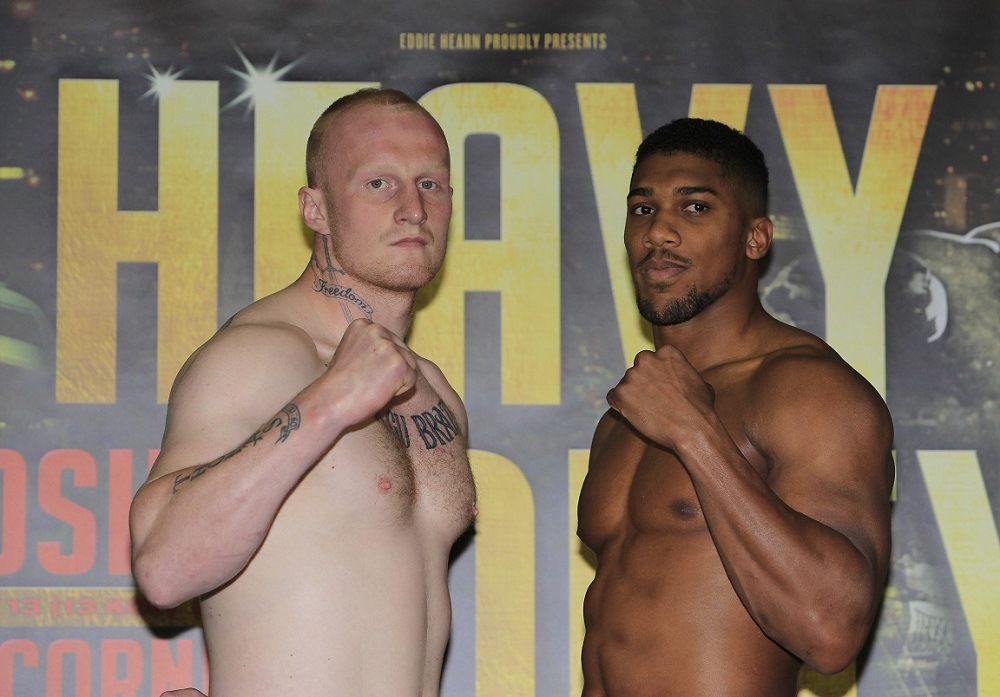 Anthony Joshua MBE says his mind is solely on picking up his first major belt when he takes on Gary Cornish for the vacant Commonwealth Heavyweight title at The O2 in London tomorrow night (September 12) live on Sky Sports.
The duo lock horns for the strap on the biggest night of their professional careers, and fellow unbeaten Heavyweight Dillian Whyte also in action on the bill against Brian Minto, ready to face the victor for the vacant British title at the same arena on December 12.
Olympic hero Joshua insists he is not looking beyond Cornish towards a showdown with the man that beat him early in his career.
"I see Cornish as an opponent I need to get out of the way," said Joshua. "What we have always said in the gym is if I can't get past these type of opponents then I have no chance of doing well in boxing. I have to look at him as a threat I need to get out of there as soon as possible.
"People say I need rounds but they will naturally come. I am never going to go in there and try and drag out a fight, especially in the professional ring. We are both big, heavy-handed guys. If everything goes to plan it shouldn't go longer than my previous fights.
"I don't think Cornish has been in with anybody who is too different and I think I will bring something different and I have the tools to get him out of there.
"Cornish is a threat, like any opponent, but I need to get rid of him in order to keep knocking on the door for World titles. Saturday is my 14th professional fight and hopefully by the end of this year I will be at 15.
"I don't like to put a time on it but maybe next year a World title could happen. In terms of fights, 18 or 20 fights in would be a realistic time to fight for a World title.
"I am rooting for Dillian to get a victory because I want to compete with him back here on December 12 for the British title.
"I know the things Dillian says and if he was World champion maybe I would pipe up. But I cannot set my ambitions on Dillian. I feel that I am going to walk through Dillian and then what is next? I have to go in there, do what I have to do and then I want to move on from Dillian and go on to do what I have set out to do and that is become World champion.
"I cannot have any animosity in my heart because he hasn't got what I need, he is just a stepping stone. All the things he says make me think his ambitions are low because I am not a World champion. He is talking about me all the time but I am a 13-0 fighter, and I think if he believed in himself as much as he says he does then he should be aiming for Wladimir Klitschko rather than Anthony Joshua."
Joshua's clash with Cornish is part of a bumper night of championship action at The O2, where Whyte meets Minto for the vacant WBC International Silver Heavyweight title.
Dave Ryan and John Wayne Hibbert meet for the third time in the ring and at the same venue as their epic encounter in May, where Ryan stopped Hibbert to claim the WBC International Super Lightweight title that he defends again, along with the Commonwealth crown, and there are there are two more tasty tussles at 140lbs as Carshalton pair Ricky Boylan and Danny Connor look to settle their simmering conflict and English champion Tommy Martin faces Michael Devine.
English Flyweight champion Louis Norman defends his crown against ex-Team GB star Charlie Edwards, and a host of unbeaten talents complete the bill in Hackney Lightweight Ohara Davies, Watford Featherweight Reece Belotti and West Ham Super Bantamweight Lucien Reid, while there are debuts for Bermondsey's Ted Cheeseman and Watford's Jake Ball.
Tickets are on general sale priced at £40 and £60 and are available from The O2 at www.theO2.co.uk and on 0844 856 0202. All other prices have now sold out.
Tickets for September 12 are also available from http://www.stubhub.co.uk/matchroom-boxing-tickets/ – StubHub is the official ticket partner and marketplace of Matchroom Boxing and Anthony Joshua.