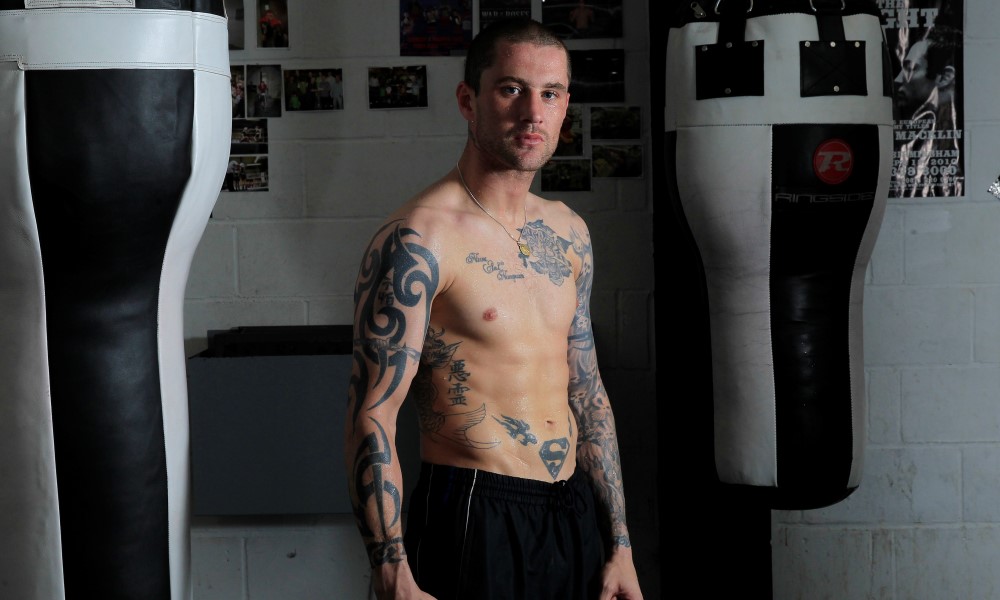 News
Cleverly: Tomorrow Is The Calm Before The Bellew Storm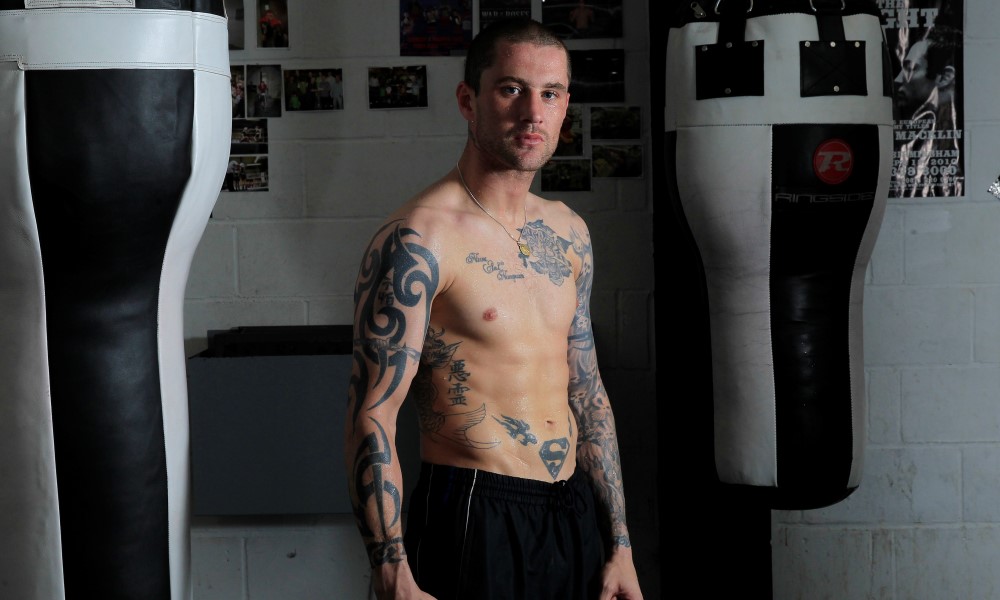 Welshman says both he and Liverpool rival have to do the business on Merseyside
Nathan Cleverly admits that there is plenty of pressure on both Tony Bellew and himself to get through their fights tomorrow night at the Echo Arena in Liverpool, live on Sky Sports, in order to set up a huge rematch.
Cleverly returns to the scene of his WBO World Light Heavyweight title triumph over Bellew in October 2011, and since then their bitter rivalry has shown no signs of cooling. Promoter Eddie Hearn has dubbed the show Collision Course as he looks to set up a long-awaited tussle between the pair later in the year to put the bad-blood to rest once and for all.
Before such a firecracker of a clash can be negotiated though, both men must come through tough South American assignments in only their second bouts at Cruiserweight. Bellew faces Brazilian KO merchant Julio Cesar Dos Santos while Cleverly says he is on red alert against dangerous Uruguayan Alejandro Valori.
"He seems confident and he's got nothing to lose so he's going to give it a good go and I can't afford to slip-up," said Cleverly, who scaled 14st 2lbs 11oz, heavier than his 13st 13lbs 10oz opponent.
"It's the calm before storm really, we both have business to take care of tomorrow first but this is 'Collision Course' – the idea is that Bellew and I both win and we get the rematch on. But until that business is done you cannot fully focus on it.
"Sometimes you can be in danger of thinking one step ahead when you have something right in front of you. I am very confident I will do the business on Saturday, Tony Bellew should do the same against his guy, and then we're going to get it on and you will see some more fireworks between us I bet."
Bellew and Cleverly lead a star-studded line up in Liverpool with local favourites mixing with Olympic heroes.
Super Middleweight talents Rocky Fielding and Callum Smith look to add to their unbeaten records with fights against Noe Gonzalez Alcoba and Vladine Biosse, while Callum's older brother Stephen keeps busy in an eight-round clash as he prepares to fight for a World title in the new season.
Olympic gold medal stars Anthony Joshua MBE and Luke Campbell MBE close their first seasons in their first action in Liverpool, with Joshua facing Matt Skelton while Campbell's opponent will be announced soon. They are joined by Team GB teammate and bronze medallist Anthony Ogogo who faces Sheffield's Wayne Reed.
Unbeaten Liverpool Featherweight John Quigley is in his 13th fight on the bill which is completed by former Team GB starlet Gamal Yafai and unbeaten Cambridge Lightweight Tommy Martin.
Tickets are on sale priced £30, £40, £60 and ringside seats at £100 available from the Echo Arena on 0844 8000 400 and at www.echoarena.com
VIP tickets priced at £150 are exclusively available from Matchroom Sport on 01277 359900 and at www.matchroomboxing.com
RUNNING ORDER (Subject to change) and weights
5.30pm                 8 x 3 mins Featherweight Contest
JOHN QUIGLEY (9st 3lbs 12oz) v IAN BAILEY (9st 2lbs)
(Liverpool)                                          (Slough)
6pm                       6 x 3 mins Lightweight Contest
TOMMY MARTIN (9st 11lbs) v AINSLEY SEIVWRIGHT (9st 10lbs 12oz)
(Cambridge)                                   (Chelmsley Wood)
6.30pm                 4 x 3 mins Super Bantamweight Contest
GAMAL YAFAI (8st 12lbs 12oz) v REYNALDO CAJINA (8st 12lbs)
(Birmingham)                                 (Spain/Nicaragua)
Live on Sky Sports 1 from 7pm
TV1                        6 x 3 mins Middleweight Contest
ANTHONY OGOGO (11st 7lbs 7oz) v WAYNE REED (11st 7lbs 12oz)
(Lowestoft)                                        (Sheffield)
Followed by
TV2                        8 x 3 mins Super Featherweight Contest
STEPHEN SMITH (9st 10lbs 10oz) v PEDRO NAVARRETE (9st 7lbs 5oz)
(Liverpool)                                       (Mexico)
Followed by
TV3                        12 x 3 mins Vacant WBA Inter-Continental Super-Middleweight Title
ROCKY FIELDING (11st 13lbs 8oz) v NOE GONZALEZ ALCOBA (11st 13lbs)
(Liverpool)                                       (Uruguay)
Followed by
TV4                        6 x 3 mins Lightweight Contest
LUKE CAMPBELL (9st 9lbs) v CRAIG WOODRUFF (9st 8lbs 4oz)
(Hull)                                                     (Newport)
Followed by
TV5                        10 x 3 mins WBC International Super-Middleweight Championship
CALLUM SMITH (11st 13lbs 6oz) v VLADINE BIOSSE (11st 13lbs 4oz)
(Liverpool)                                       (USA)
Followed by
TV6                        12 x 3 mins WBA Inter-Continental Cruiserweight Championship
NATHAN CLEVERLY (14st 2lbs 11oz) v ALEJANDRO EMILIO VALORI (13st 13lbs 10oz)
(Cefn Forest)                                 (Argentina)
Followed by
TV7                        6 x 3 mins Heavyweight Contest
ANTHONY JOSHUA (17st 1lbs) v MATT SKELTON (17st 1lbs)
(London)                                          (Bedford)
Followed by
TV8                        12 x 3 mins WBO International Cruiserweight Championship
TONY BELLEW (14st 2lbs 13oz) v JULIO CESAR DOS SANTOS (14st 1lbs 9oz)
(Liverpool)                                          (Brazil)