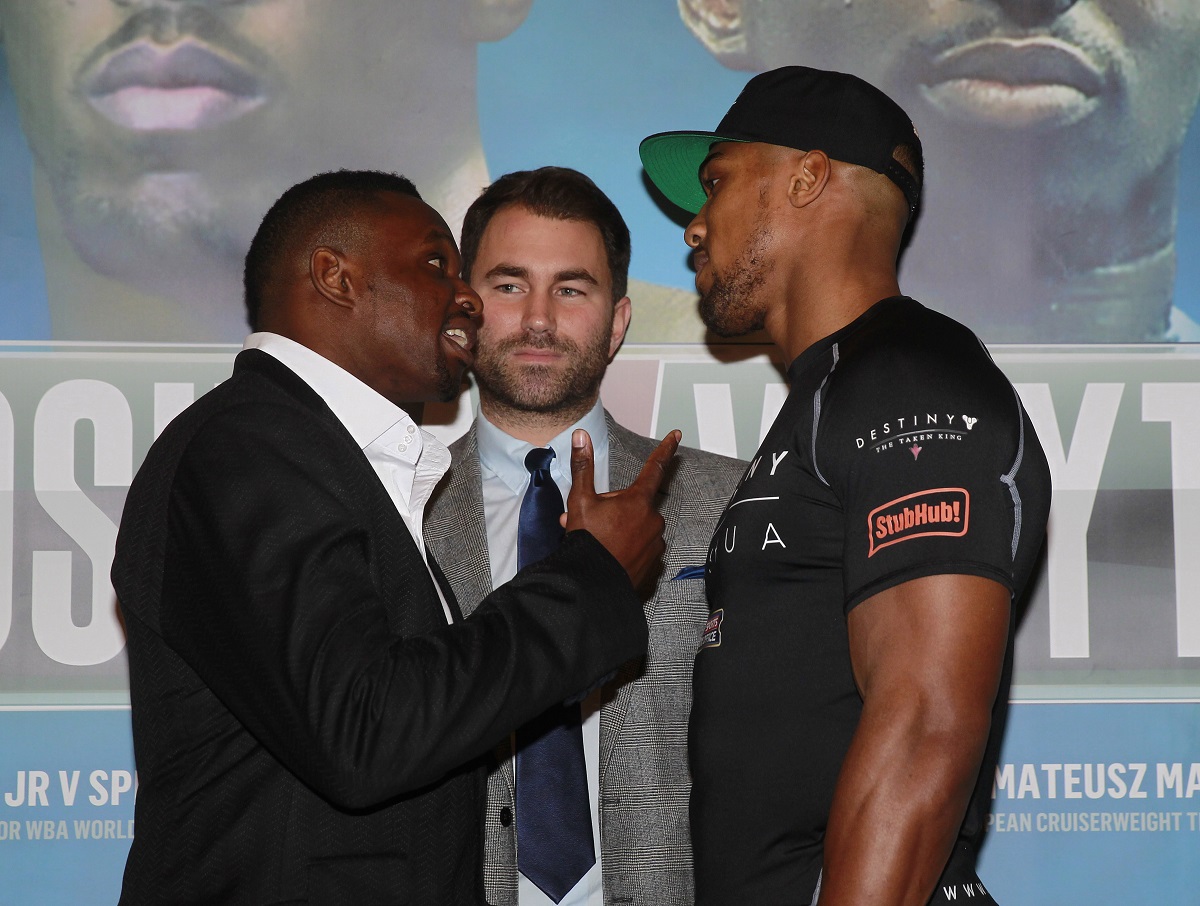 News
Joshua: Whyte's Amateur Win Means Nothing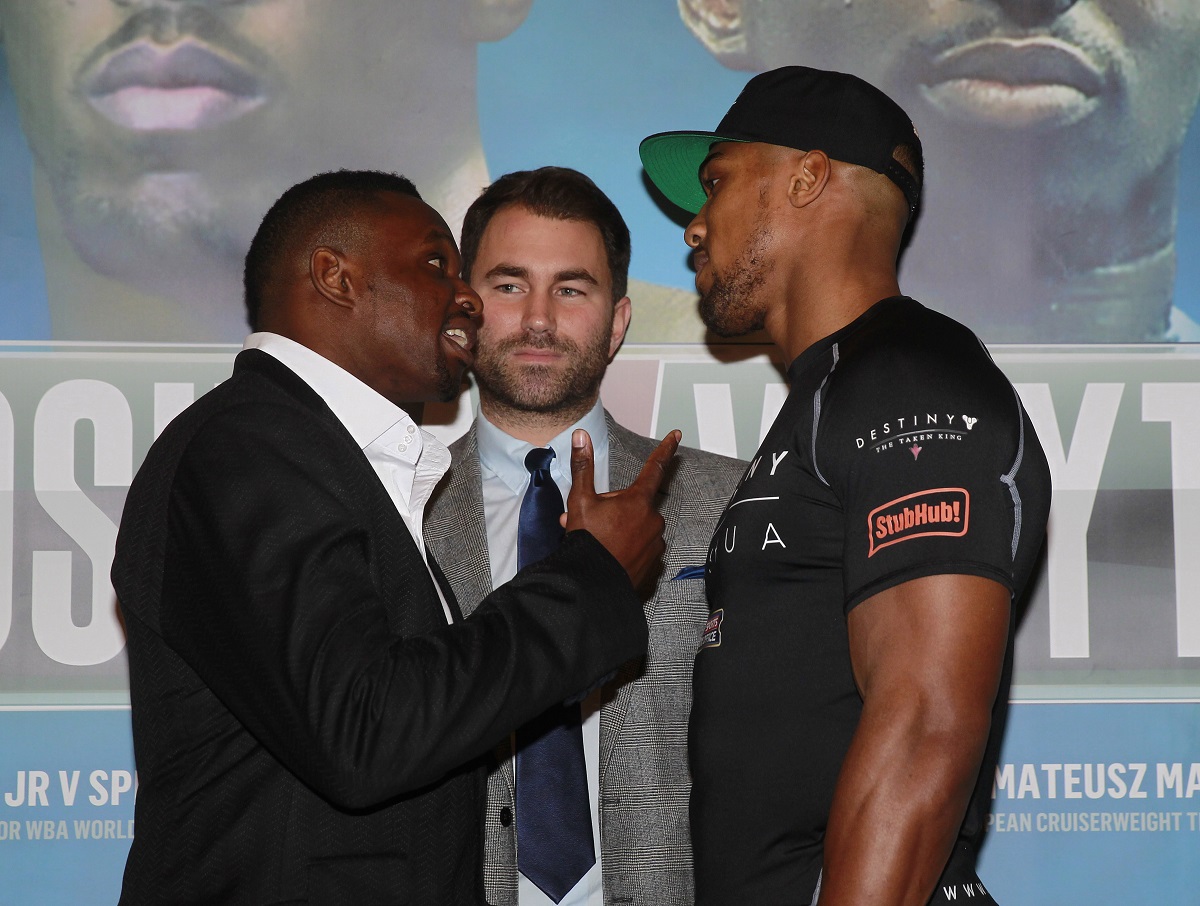 Anthony Joshua MBE has told Dillian Whyte that his amateur win will count for nothing when they clash on a packed bill at The O2 on Saturday night, live on Sky Sports Box Office.
Joshua and Whyte clash for the British and Commonwealth Heavyweight titles with Tyson Fury's World title win firmly shifting the power-base of the division to the UK – both men know a win will put themselves into a great position for major fights in 2016.
Whyte's approach in the ring might not be different from the 14 men that Joshua has KO'd inside three rounds in the paid ranks so far, but outside the ring it's been a different story.
The Brixton man has reminded Joshua of the amateur win he holds over him at every opportunity, suggesting that the Watford hero has taken the role of good guy in the clash and digging up an interview with Boxing News back in 2009 with comments he made about Whyte's ban for failing a drugs test – but Joshua says mind-games and memories of the past won't help Whyte.
"He's trying to get me to take my eye off the ball and abandon my game plan, just go in and swing wildly," said Joshua. "I know that and it's not going to affect me. He's a good fighter, this could be the fight that I am taken past two or three rounds, which is what I've been doing so far, so I have trained for a long fight. I am looking to box clever, pick my shots and break him down – there's only so many clean shots you can take at Heavyweight. I think he's capable of taking me past three rounds, but that will be the achievement he takes from the fight – he'll be the man that took me past three rounds.
"With or without the amateur win we'd be here. It has given him belief and something that he can say he has over me, and mentally he's living off that. When I turned pro, Lennox Lewis said to me: 'forget what you did as an amateur, you are a pro now'. I take that attitude into this fight, it's come from a true great so I'll take that mentality on-board as its come from a great. It's a tactic to try to get into my head, that's fine, it comes with the fight package.
"There's nothing fake about providing for your family, earning a righteous living, doing something that you are passionate about. I can't control his mouth and what he thinks of me. The closer the fight has come, the quieter he has become, maybe it's dawned on him what is going to happen. I am locked in the zone when I train so nothing can distract me or stop me."
The 26 year old has not looked like reaching the fourth round once since making his pro debut at The O2 in October 2013, and he's had to listen to Whyte claim that he's yet to face a 'young and live opponent'.
"He's said that I have only fought old men – it's all talk," said Joshua. "I don't see any champions on his resume. I corrected him and said that's why he's here too. I hear the same thing every time, that I haven't boxed anyone yet, it's repetitive, but when I beat a young and hungry guy like Dillian, they next opponent will have to come up with something else.
"I've been looking after myself better, getting my rest and hydrating right. I know that this is a massive fight for me. I'm still going out there with the same attitude and the same intentions, and hopefully finish it in the same style that I have been doing.
"He has beaten me and believes he can do it again. He's been in camp with Wladimir Klitschko and that will give him a great platform Wladimir's set up and approach to training is first class. He believes that he's a powerhouse. He has weaknesses that I can exploit though. Brian Minto was hitting him with shots here that he shouldn't be getting caught with because he carries his hands low, I don't think that his trainer Jonathan Banks has had enough time with him to correct those weaknesses, I hope that Banks hasn't tried to change his style and make him into a boxer because Dillian and Wladimir are two different beasts."
Joshua's clash with Whyte tops a massive night of action, with Chris Eubank Jr and Spike O'Sullivan meeting in a final eliminator for the WBA World Middleweight title.
Kevin Mitchell meets Ismael Barroso for the WBA Interim Lightweight title with the winner facing newly crowned WBA supremo Anthony Crolla, Tony Bellew faces Mateusz Masternak for the vacant European Cruiserweight title, Joshua's fellow Olympic gold medal hero Luke Campbell MBE defends his WBC International Lightweight title against Yvan Mendy, Paulie Malignaggi challenges Antonio Moscatiello for the EU Welterweight title and Heavyweight star Dereck Chisora also features.
Anthony Joshua vs. Dillian Whyte is SOLD-OUT – visit http://www.stubhub.co.uk/matchroom-boxing-tickets/ to get your hands on tickets.
StubHub is the official ticket partner and marketplace of Matchroom Boxing and Anthony Joshua MBE.