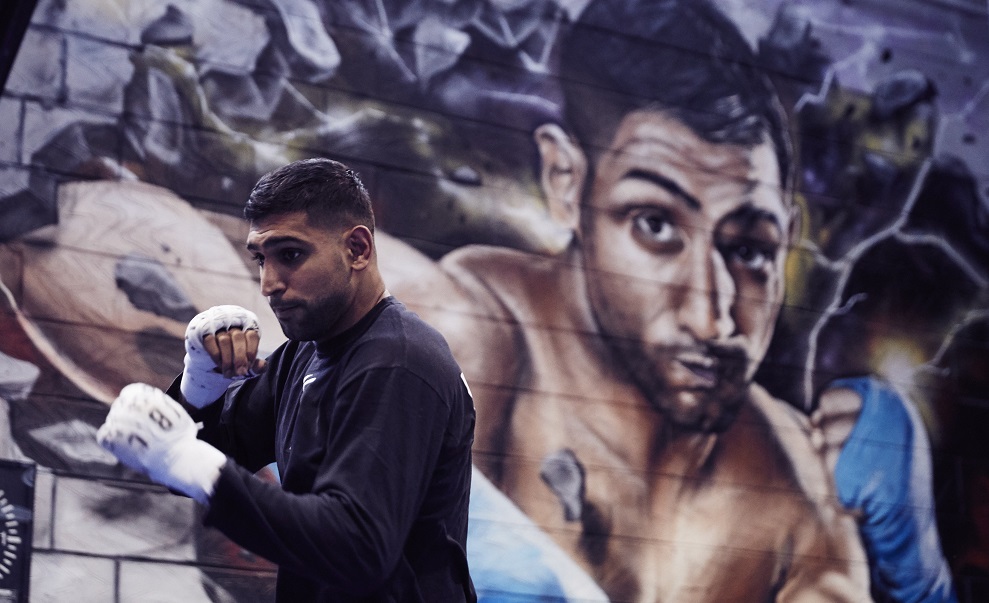 News
Khan: Lo Greco Is In Deep Trouble On April 21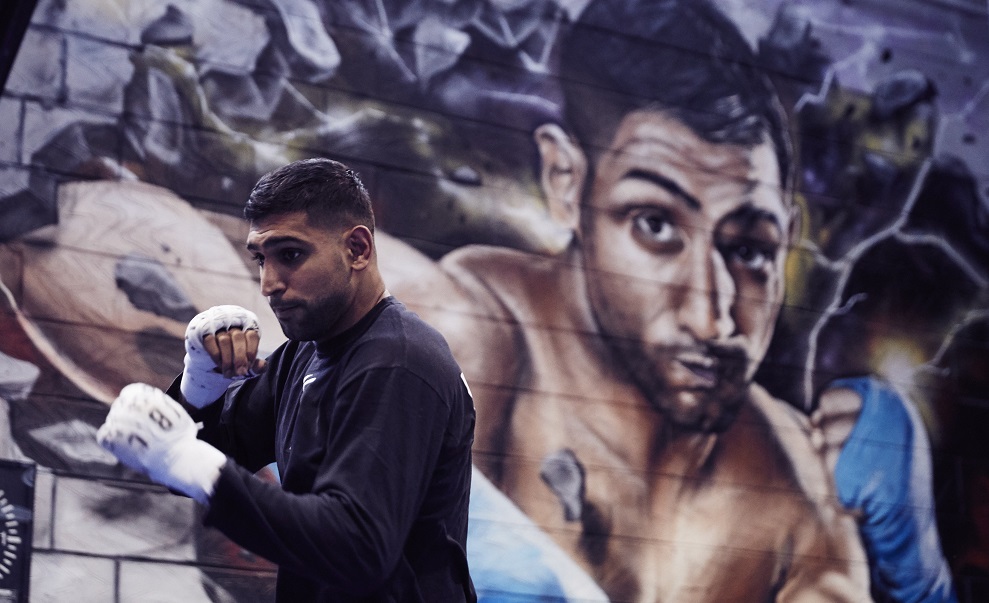 Amir Khan says that the personal attack from Phil Lo Greco in the build-up to their clash on April 21 at the Echo Arena in Liverpool, live on sky Sports, has fuelled his fire in training camp.
Khan is back in England from training in San Francisco and is ready to lace them up for the first time in nearly two years – and in his first fight at home since April 2013 – against the Canadian.
Lo Greco and Khan clashed at the launch press conference for the fight, where Lo Greco made comments about Khan's personal life that riled the former unified Super-Lightweight king, and the Bolton ace says those comments and subsequent altercation lit a fire under him to get in great shape and deal with Lo Greco in brutal fashion on Merseyside.
"I am going to make a big statement on April 21," said Khan. "I'm not going to make any mistakes. No fight is easy and I'm very focused on beating Phil and beating him well. The hard work has been done and I hope he's in the best shape he's ever been in – we gave him enough notice so there's no excuses, he's had 11 weeks so he better be looking good because I want to beat him badly at his best.
"He got personal at the press conference and that's not right – he's going to pay for that. Talk about boxing, talk about me getting KO'd or getting beat – but going into my personal life is disrespectful and that's made me angry.
"I wanted to show him who's boss and put it on him, he needs to watch what he says. He's an idiot and he's going to be put in his place on April 21.
"The fans hate him now and he's going to be in for a hostile night from the fans in Liverpool. British fans are the best in the world and he should've come here wanting to getting them on his side, but there's no chance that will happen.
"There's pressure in every fight and I know that lose and it's game over for getting those huge fights. I cannot make any mistake and what he's said in the press conference has only added more fuel to the fire.
"I've felt great in camp and I know that I need to be at my sharpest as I've been out for a while and I know that he's going to think he can take advantage of that and upset the odds – but that's not happening.
"Welterweight is where I want to be winning World titles at. The next two fights are going to be huge marquee names that make me a two-weight World champion. Eddie knows what I want and he's got the plans down, I know I can win that World title this year but I cannot look past Phil, he's coming to smash my dreams."
Khan's clash with Lo Greco is part of a huge night of action on Merseyside as Birkenhead's Sean 'Masher' Dodd defends his Commonwealth Lightweight title against Tommy Coyle and Ryan Mulcahy defends his Central Area Super-Lightweight title against Bilal Rehman.
Former Team GB Olympians Natasha Jonas and Anthony Fowler box in front of their hometown fans for the second time as pros and are joined by fellow Mersey hitters Tom Farrell and Craig Glover. Exciting Welterweight Conor Benn returns, Qais Ashfaq is in his second pro fight, and former European Welterweight king Sam Eggington, unbeaten Bolton Super-Bantamweight Osman Aslam and unbeaten Super-Welterweight Scott Fitzgerald are all in action.
Limited tickets remain on sale priced £40 and £80 via the Echo Arena at www.echoarena.com and on 0344 8000 400.
Face value tickets for April 21 are available from http://www.stubhub.co.uk/matchroom-boxing-tickets/ . StubHub is the official ticket partner and marketplace of Matchroom Boxing and Anthony Joshua.
ENDS