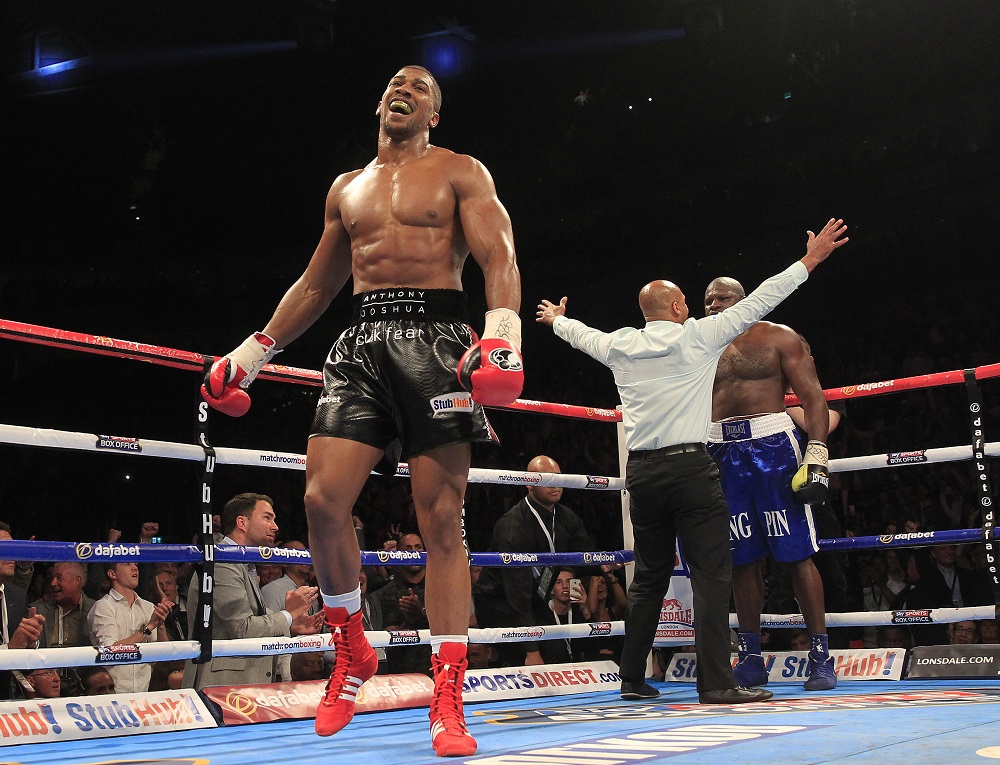 News
Matchroom Boxing And Anthony Joshua Renew Stubhub Partnerships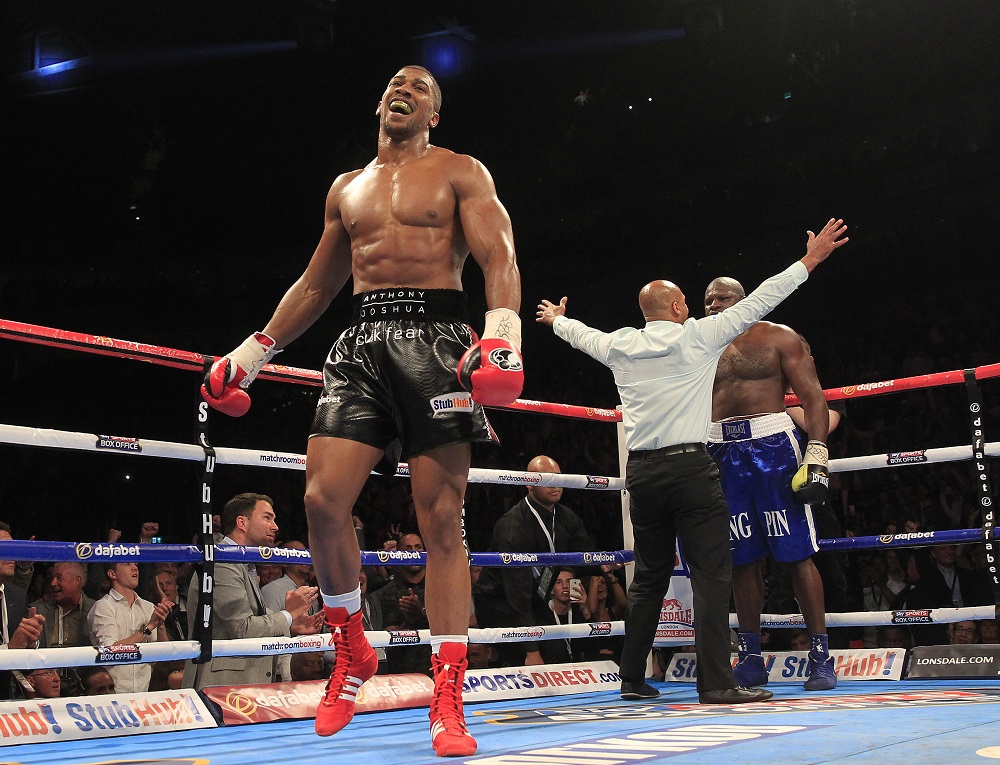 Official ticket distribution with face value tickets listed on behalf of Matchroom Boxing & Anthony Joshua.
Operating the official ticket resale platform for Matchroom Boxing & Anthony Joshua.
Brand marketing and activation rights and benefits across all fights.
The UK's leading boxing promoter Matchroom Boxing and London Olympic Heavyweight champion Anthony Joshua, have both extended their partnerships with the world's largest ticket marketplace, StubHub, part of the eBay Inc group of companies.
The agreements mean Matchroom Boxing and Anthony Joshua will continue to use StubHub.co.uk as an official ticket distribution channel, all of which will be listed at face value. StubHub will also operate the official ticket resale channel, alongside having a package of brand marketing and activation rights linked with all their forthcoming fights.
The debut fight for the new partnership will be 'Heavy Duty' on Saturday September 12 at London's The O2, where StubHub also operates as the venue's Official Ticket Resale Marketplace. Anthony Joshua is headlining and faces Gary Cornish in his first major title bout with the vacant Commonwealth Heavyweight title on the line. Joshua has raced to 13-0 with 13 devastating KO wins since turning pro and now looks to add major belts to his Olympic gold medal and WBC International Heavyweight Title, starting with the Commonwealth strap. Tickets are still available on StubHub.co.uk.
At the core of both partnerships is providing the best possible experience to boxing fans. The dynamic offering of primary listed directly by Matchroom Boxing and Anthony Joshua, alongside resale ticket listings will provide fans with a greater breadth of choice of tickets on a safe, secure and transparent platform.
Nick Harford, Interim General Manager, StubHub International said: "Establishing long-term partnerships is an important part of the evolving StubHub business, so we are delighted to be extending our agreements with Matchroom Boxing and Anthony Joshua. It's unquestionably an exciting period for UK boxing and we look forward to seeing how the calendar shapes up, which includes our support for Anthony Joshua as he continues to make both an impressive ascendency in his division and profile."
Eddie Hearn, Group Managing Director, Matchroom Sport said: "We are pleased to be renewing our StubHub partnership, it's a perfect partnership – enabling us to sell face value tickets safely and securely to fight fans. We want to ensure that boxing fans across the UK are able to purchase tickets to see the biggest and best boxers in the UK live and StubHub allows us to do this. Enjoy the show!"
Anthony Joshua said: "I am really excited to be renewing my partnership with StubHub. We have forged a great working relationship and I am excited to be moving in to the next stage of my career with such a committed partner. With two huge fights coming up, I am pleased that my fans will continue to have a great platform to access face value tickets."
StubHub is the world's largest ticket marketplace and part of the eBay Inc. family of companies. StubHub, launched in the US in 2000, was acquired by eBay in 2007 and opened its first international office in the UK in March 2012. Every purchase made through the site is backed by StubHub's comprehensive FanProtect Guarantee. As a true marketplace, StubHub does not own, price or purchase any tickets listed on the site.