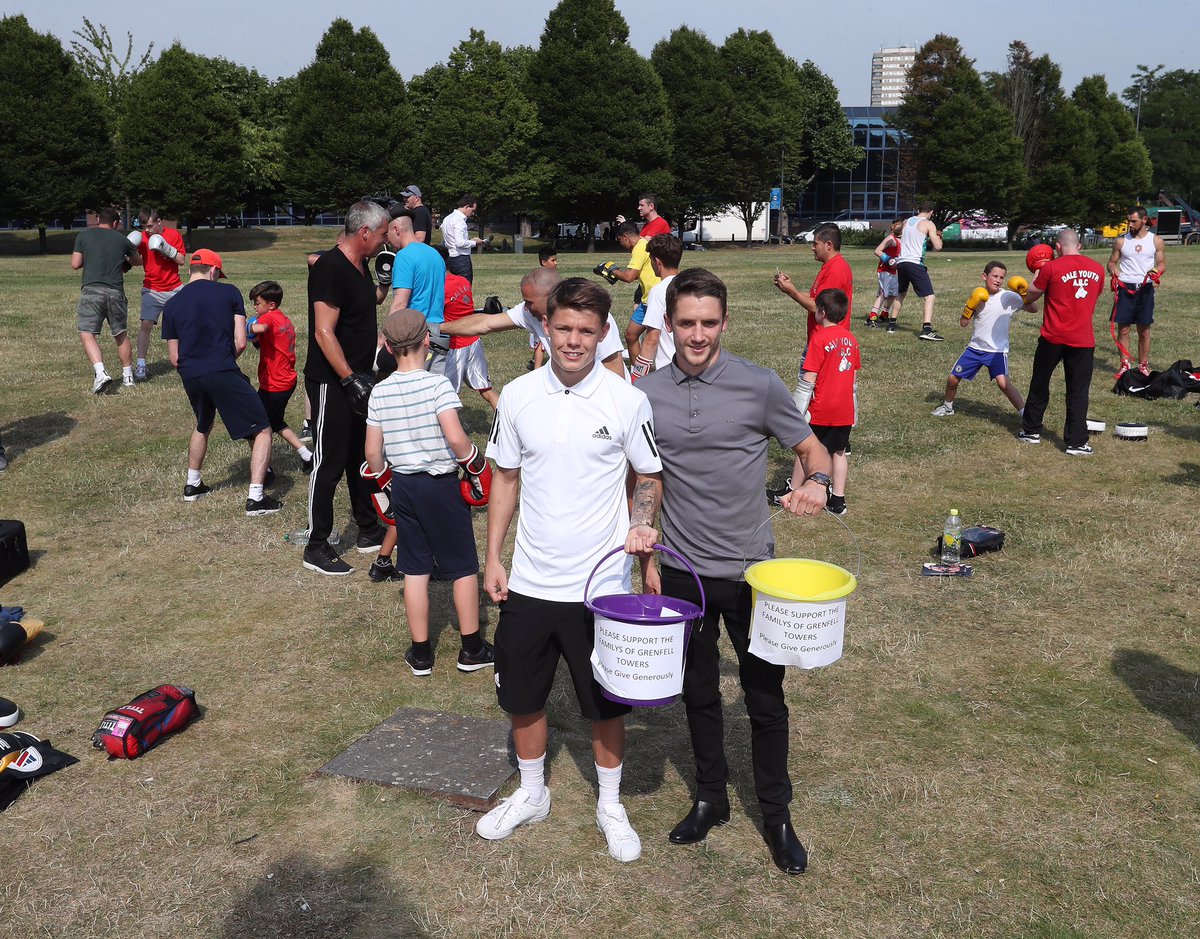 News
Matchroom Boxing Stars Support Grenfell Tower Fundraiser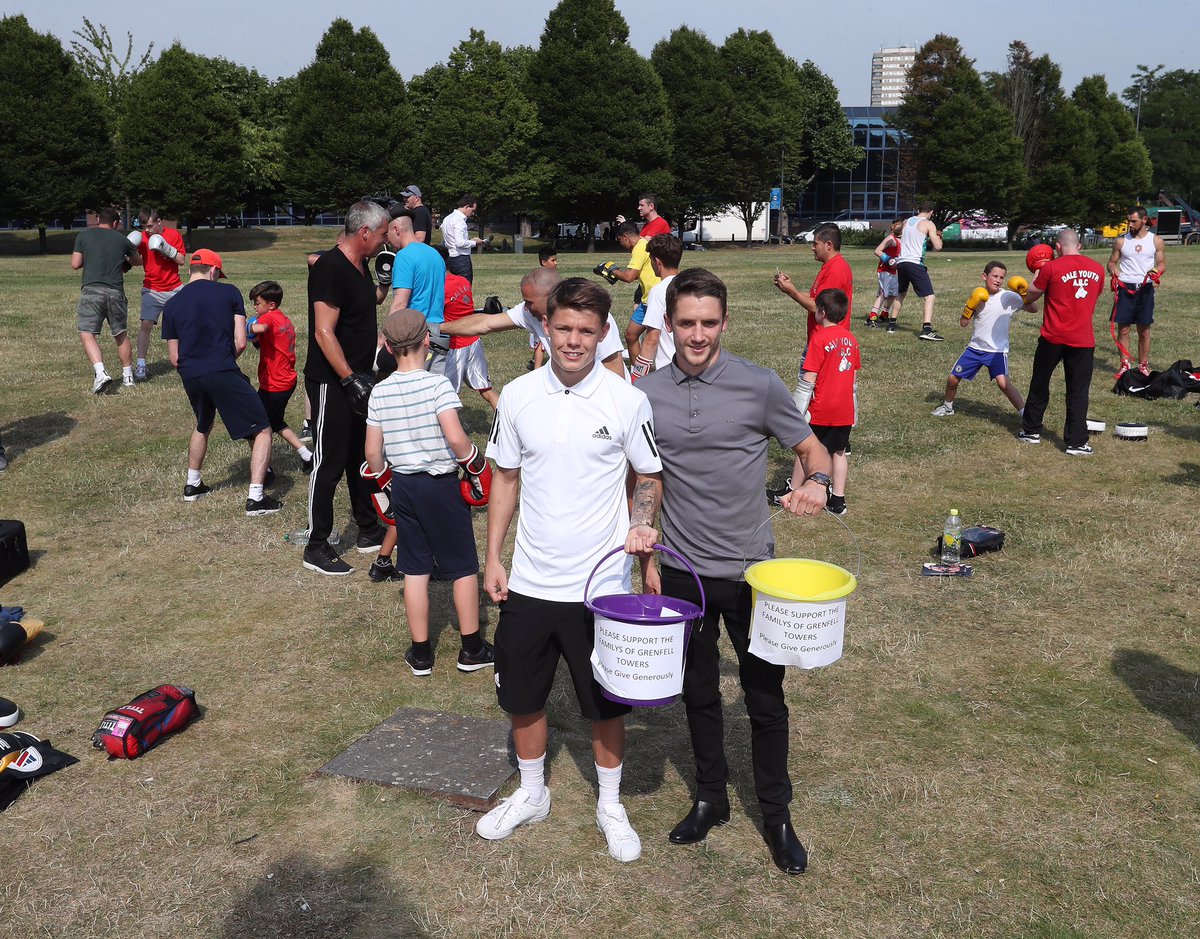 Matchroom Boxing stars Lawrence Okolie, Reece Bellotti and Charlie Edwards joined hundreds of young boxers in West London yesterday as the sport of boxing came together following the tragic fire at Grenfell Tower last week.
The Matchroom trio were joined by fellow pros and trainers in a boxing training session as collection buckets were filled to support the families and victims of the terrible blaze that destroyed countless families, and the sport was especially affected with the famous Dale Youth ABC calling the tower home.
Bellotti and Okolie are in training for fights next weekend at The O2 in London, but the pair took time out of their preparations to join the efforts.
"The boxing community came out for the event and it's the least I could do was show my face," said Bellotti, who faces Jamie Speight for the WBC International Featherweight title. "I enjoyed going on the pads with some of the youngsters and raising some money for those effected at the Tower."
"I know people that were personally effected by the Tower fire so it touched me even deeper," said Okolie. "It's great to give something back especially as I'm currently in training so it's not too often I get to break out of that and meet up with people. It's great to be involved for the cause."
Former World title challenger Edwards is set to return in the new season as he builds to more title shots, and the Surrey ace was touched by the turn out.
"It was a great turn out and it shows there's a real genuine boxing family out there to rally in tragic circumstances," said Edwards. "Everyone pulls together. The smiles on the kids' faces was a picture. Some of these youngsters have lost their boxing club and it's their lives going to the gym."