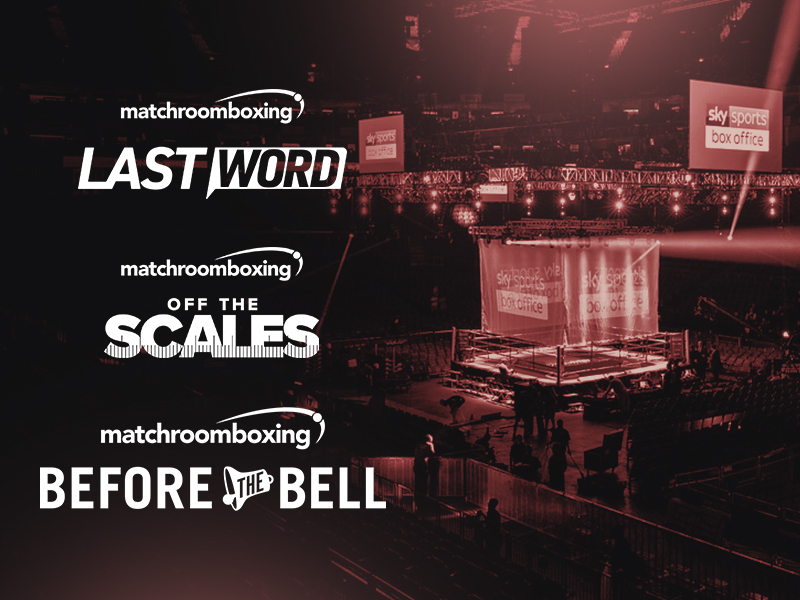 News
Matchroom Boxing Uk Boost Live Streaming Offering For New Season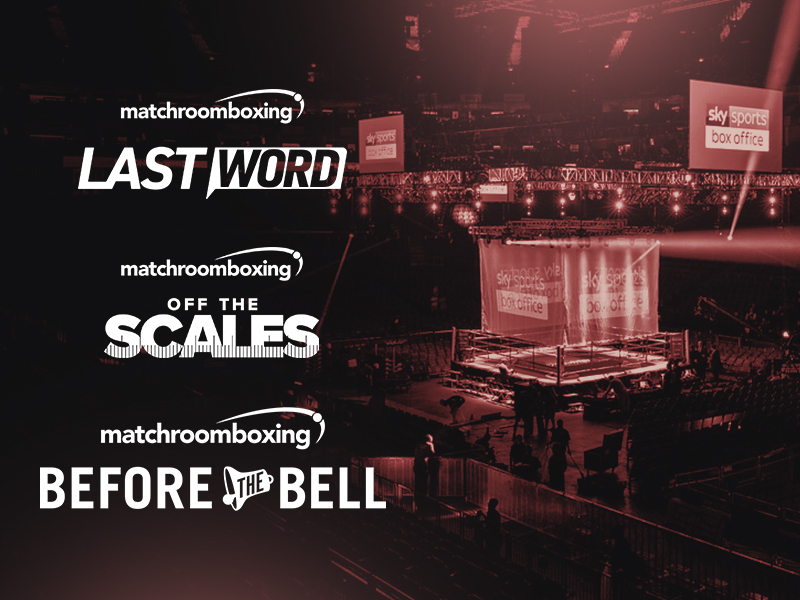 Matchroom Boxing UK are delighted to announce Former Middleweight World Champion Darren Barker alongside Chris Lloyd will present a series of new fight week build up events to be streamed live on social media and for international broadcast partners.
Kicking off the new boxing season in Birmingham this Thursday – 'Last word' will stream either side of the Amir Khan vs Samuel Vargas press conference with a host of fighters speaking exclusively, concluding their media duties for the week.
On a Friday of fight week – 'Off the scales' focuses on all the action at the official weigh-in. Continuing the countdown to fight night, the show will offer a final preview and give fans analysis and opinion from the camps, media and promoter.
'Before the bell' is the fight day show which airs live and exclusive on location in the arena as the clock ticks down to doors opening and the opening bell sounding.
"We're delighted to welcome Darren back in to the Matchroom fold and bring Chris onboard to help launch an improved streaming offering to fans across our social media channels during the fight week build up," said Scott Hammerton, Matchroom Boxing's Head of Social Media.
"Live content is being digested more and more and this allows fans to experience additional behind the scenes coverage and exclusivity, for each of our shows moving forward.
"For our Saturday show – Fans can expect to see in depth fight previews, statistical breakdowns, expert tips and an array of guests at each event starting in Birmingham with Eddie, World Champion Kal Yafai, rapper JayKae and Lewis Ritson who fights on the night."
Former IBF World Middleweight Champion Darren Barker links back up with Matchroom five years on from his crowning moment and subsequent retirement.
"I'm very proud to be working back with Matchroom, the promotional outfit that guided me to a World Title, " said Barker.
"It's a golden era for British boxing and to be back involved in these huge shows, which showcases some exceptional talent and World class fighters is fantastic."
Barker is joined by Chris Lloyd, who has been working with Matchroom behind the scenes over the past couple of years and brings various experience in producing, directing and commentary to the table.
"I'm hugely excited to be working on this new venture with Matchroom Boxing. The way we are viewing sport globally is changing," said Lloyd.
"We're hoping to bring a fresh approach to content, to compliment the already brilliant work of our partners at Sky Sports Boxing. We want to encourage positive participation from the fans watching online; It is their show as much as ours. I can't wait to get started."
Fans are invited to follow Matchroom Boxing across social media to watch the live streams, starting tomorrow for the press conference approximately at 12.30pm.
Facebook: facebook.com/matchroomboxing
Twitter: twitter.com/matchroomboxing
YouTube: youtube.com/matchroomboxing
Instagram: Instagram.com/matchroomboxing