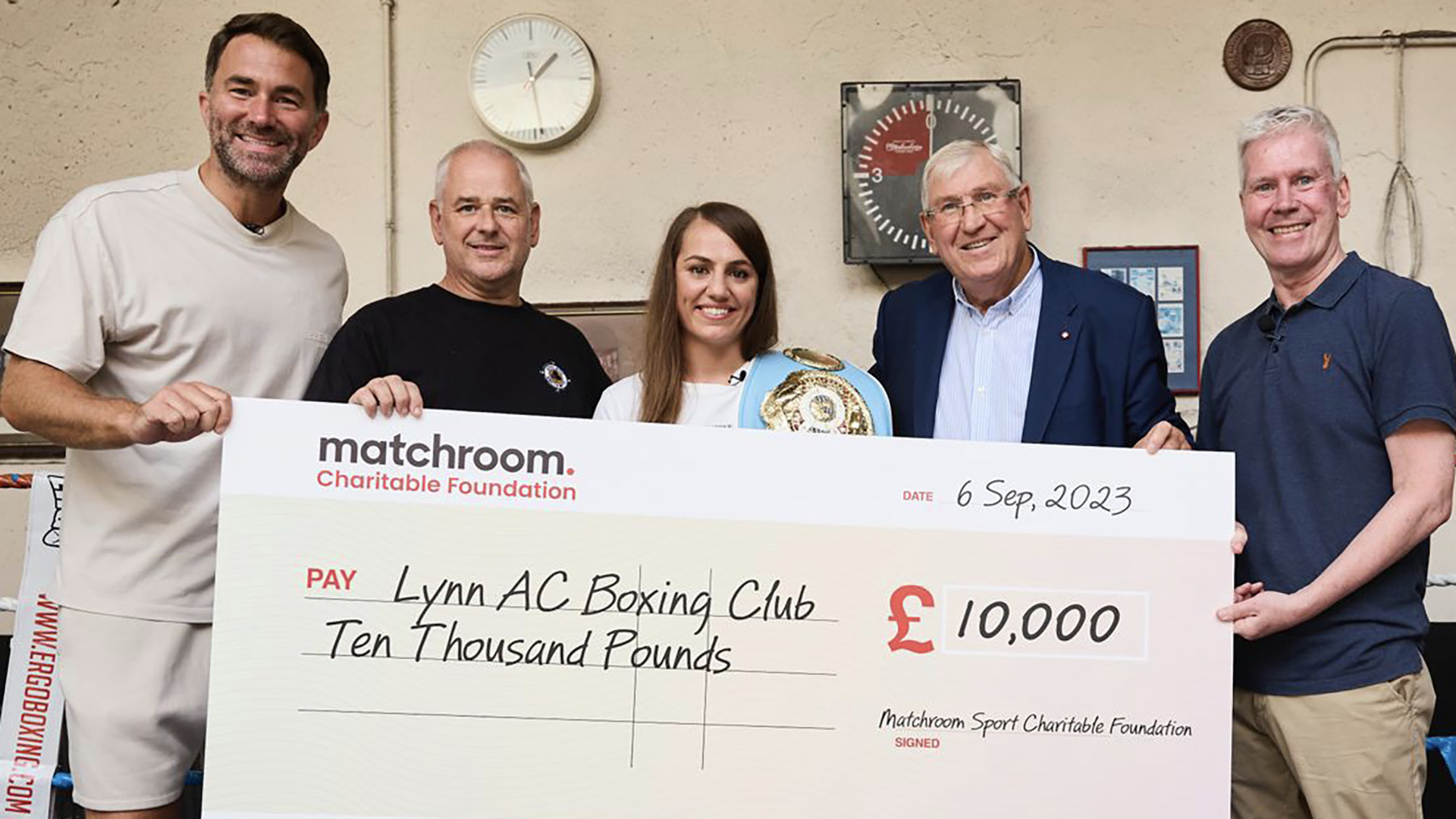 News
Matchroom re-opens Britain's oldest amateur boxing club as rescue package saves historic gym from Closure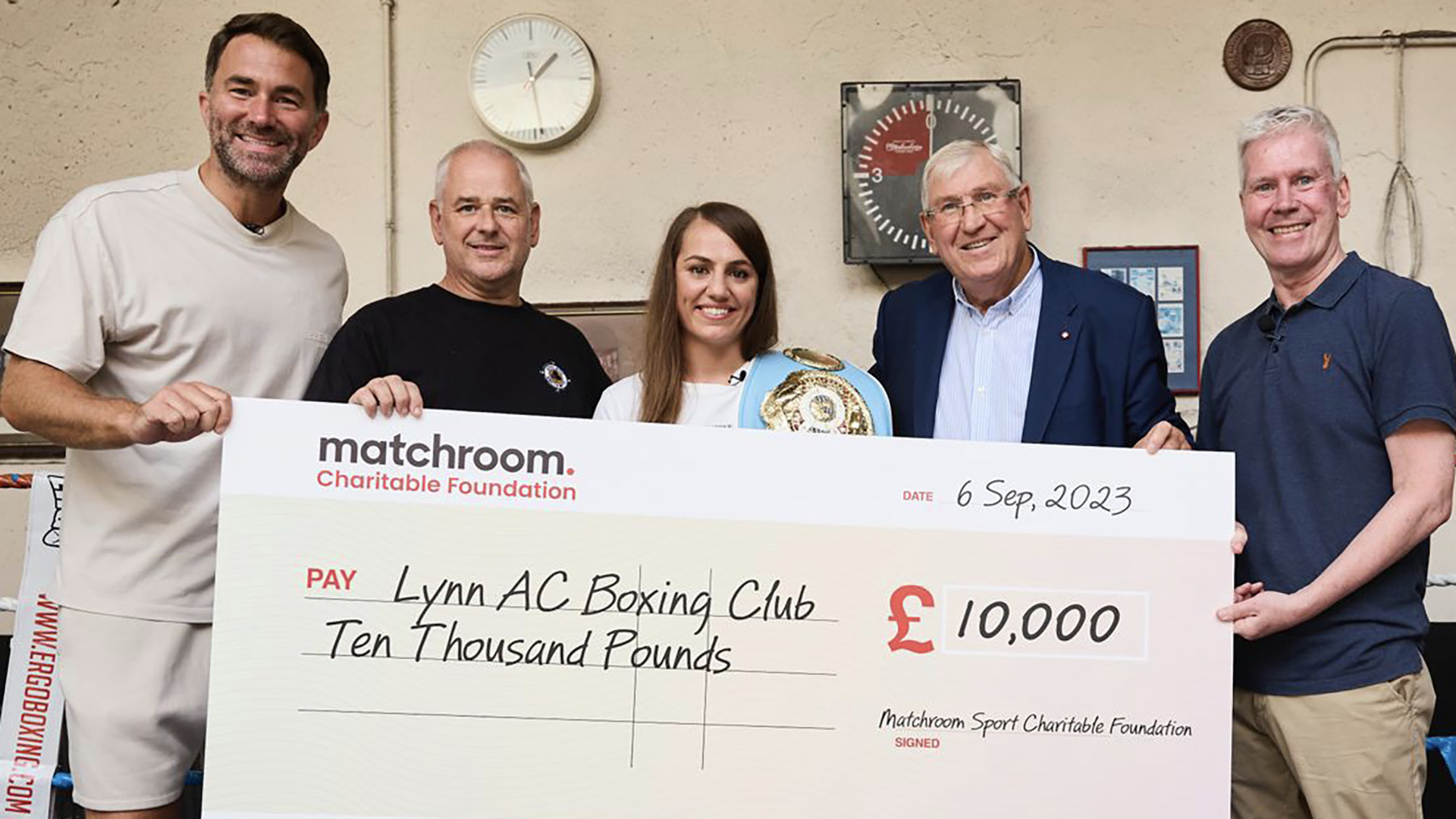 Immediate works, funded by Matchroom, are underway to re-open club that was formed in 1892
Britain's oldest amateur boxing club will officially reopen after a rescue package from Matchroom has saved it from permanent closure.
With its doors closed since July, due to Health & Safety concerns, the capital's famous Lynn AC will be handed back to the local community later this month courtesy of a generous contribution provided by The Matchroom Charitable Foundation.
Renovation is already underway to deliver extensive improvements – including a complete refurbishment, featuring brand new screed flooring – which will mean hundreds of aspiring amateur fighters can once again train and use the gym's facilities 
Lynn AC has been the lifeblood of South London's booming boxing community since the club was formed in 1892 and was where reigning IBF World Super Bantamweight Champion Ellie Scotney was introduced to the sport.
Adam Booth, Mickey Cantwell, Danny Williams, Richard Riakporhe, Chris Okoh, Derek Angol, Chris Kongo, Daniel Dubois, Henry Akinwande and Wayne Alexander are other famous British boxing alumni for the club which has survived various crises over the years – including an air raid on the premises during World War II.
Although Lynn AC has been independently funded since its inception in the 19th century, Matchroom is providing an urgent rescue package to ensure future generations can etch their names as part of its fabled history.
Matchroom Sport chairman Eddie Hearn today visited Lynn AC, alongside Scotney and DAZN commentator Mike Costello, to see first-hand how early renovations are shaping up.
Hearn said: "The history here is incredible and we are delighted to provide much-needed financial support to save the Club and offer opportunities to hundreds of amateur hopefuls who enter this gym. 
"Clubs like Lynn AC are the heart and soul of their local communities. Without grassroots, the sport doesn't survive – and that is why we are proud, with the help of The Matchroom Charitable Foundation, to offer vital funds to ensure the stars of tomorrow have the best possible start in boxing.
"Our investment into grassroots will extend across the UK and beyond with many more exciting projects in the pipeline."
World champion Scotney took time out from her preparations ahead of her first title defence on September 30 at the OVO Arena Wembley against Laura Soledad Griffa – live worldwide on DAZN – to return to her first club.
Scotney said: "I first stepped through the doors here when I was 9-years-old. The club means so much to me and to so many people. It really is special to come back here as a world champion and help reopen the club with Matchroom for future generations to enjoy."
DAZN's lead boxing commentator Mike Costello began his journey into the sport with Lynn AC, where he once served as Head Coach, and revealed his delight at seeing Matchroom stepping in to save the club.
Costello said: "The Club was like another family to me and had a huge impact on my life. I spent the best part of 20 years there as a boxer and coach, making friendships that have lasted to this day."