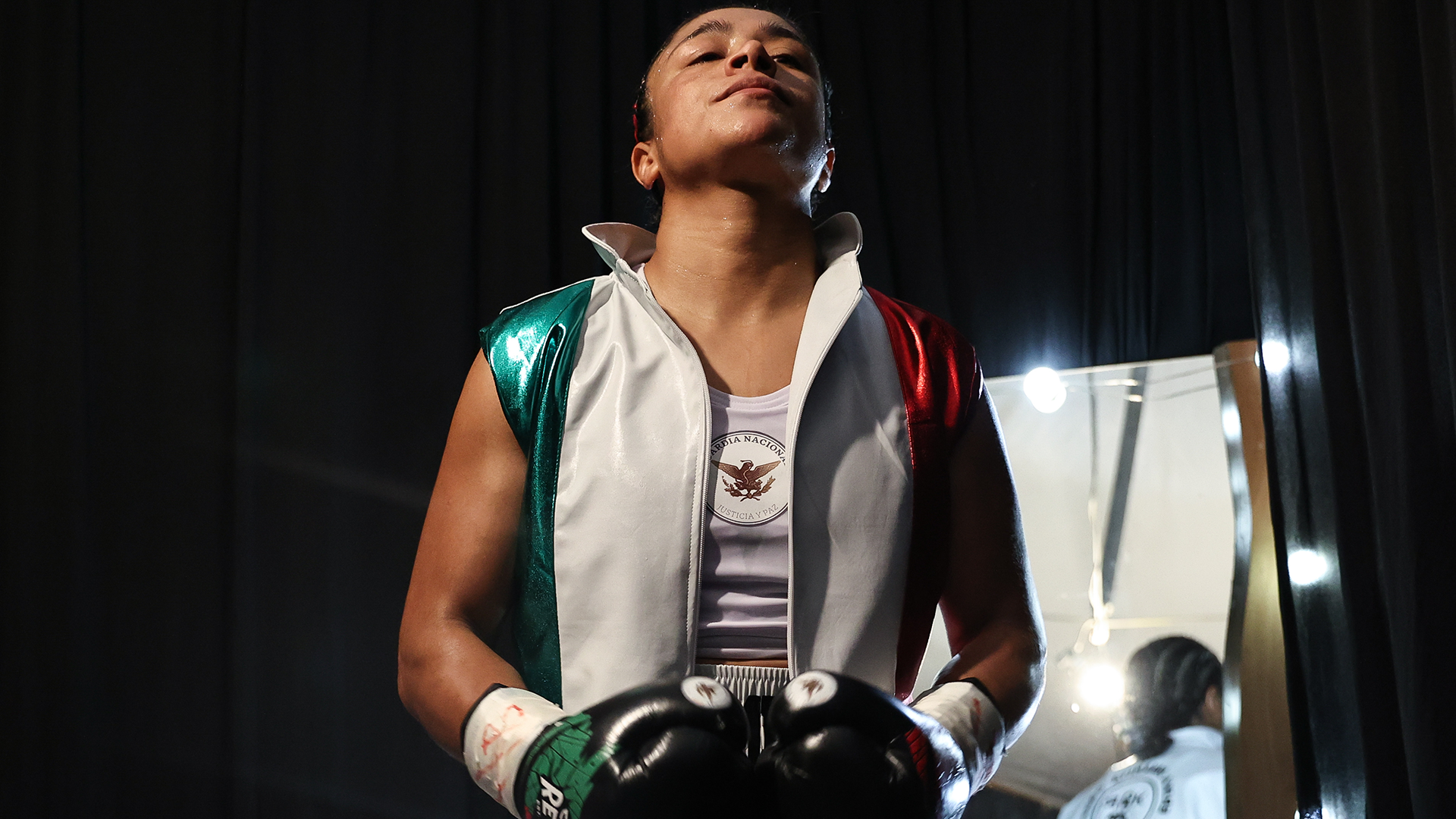 News
Mayerlin Rivas and Erika Cruz clash for World Title in LA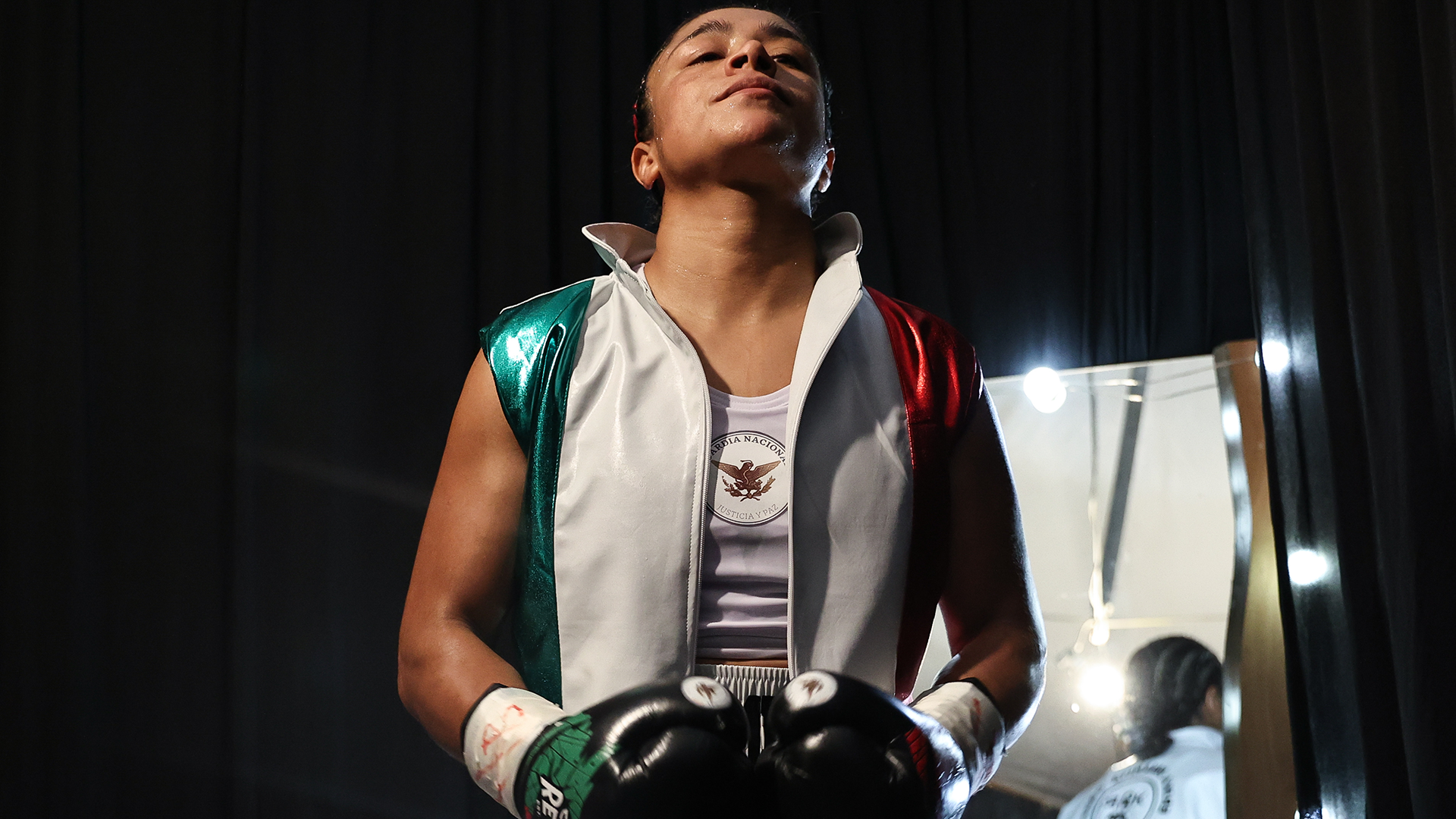 Rivas defends Super-Bantamweight crown against Cruz on November 18
Mayerlin Rivas will defend her WBA World Super-Bantamweight title against Erika Cruz at the YouTube Theater in Los Angeles on Saturday November 18, live worldwide on DAZN.
TICKETS ARE ON SALE NOW AT TICKETMASTER.COM
Rivas (17-4-3 11 KOs) puts the title on the line for the third time in her second outing of 2023, with the first ending prematurely in a technical draw after her Argentine opponent Nazarena Romero suffered a cut from an accidental headclash in the fifth round of their fight in Buenos Aires in June. The Venezuelan champion became a two-weight champion when she won the vacant title in February 2020 in Panama City against Laura Ledezma and defended it for the first time in June 2022, forcing Karina Fernandez to quit on her stool after three rounds in Guadalajara, Mexico. The 35 year old become WBA Bantamweight champion in June 2015 and made three defenses, winning two and drawing one.
Cruz (16-2 3 KOs) is aiming to match Rivas and become a two-weight World ruler in her own right having previously reigned at Featherweight. The Mexican dropped down in weight following her epic Undisputed battle with Amanda Serrano in February in New York, widely outpointing Melissa Oddessa Parker in Tijuana in September. The 33 year old previously ended landed the WBA 126lbs belt against Jelena Mrdjenovich, ending the five-year rule of the Canadian on the cards after an accidental headclash halted the contest after seven rounds in April 2021. Cruz successfully defended the belt in Puerto Vallarta in November via split decision over Melissa Esquivel, and then met Mrdjenovich again in Hermosillo in September 2022, winning once again to set up the clash with Serrano.
"First of all, I thank God for this opportunity to defend my world title again and debut in the United States with a world-class rival like Erika Cruz," said Rivas. "I am preparing very well to put on a great show, I am very happy for this opportunity, I'm going for victory and then going for unification."
"With the support of the National Guard, I'm stepping into the ring once more, and you can bet it's going to be a war," said Cruz. "I'll proudly bring my second World title to Mexico, fueled by determination."
Marc Castro will kick off the main card live on DAZN as he fights over ten rounds for the first time against Gonzalo Fuenzalida (12-2 3 KOs). Castro (10-0 7 KOs) moved into double figures in the pros in April, recording a seventh stoppage win in his third eight-round contest in San Antonio. The Fresno talent now meets the Las Vegas-based Chilean over ten as he takes the latest step in a pro journey that began in December 2020.
"November 18, we are back at it," said Castro. "I'm grateful to be returning to the ring, especially in my home state. This is my first time fighting as a pro in LA and I'm expecting a ton of support and plan on putting on a sensational performance in my first scheduled 10 rounder.
"I'm looking to close out my 2023 in spectacular fashion as we look to take it to the next level in 2024.
Criztec Bazaldua steps through the ropes for the third time in his career when he takes on Pedro Angel Cruz (3-3 2 KOs). Bazaldua (2-0) has been faultless in his first two four rounders so far, his debut in Culiacan, Mexico in March and his second bout in New Orleans in June, and it's a first hometown showing in the pro ranks for his third fight, again over four rounds at Lightweight.
"I feel immensely privileged to be able to showcase my abilities in front of a home crowd so early on in my career," said Bazaldua. "It is a testament to the opportunities I knew Matchroom could provide me with both domestically and in Latin America. To also be on the undercard of a big brother in Diego Pacheco, having grown up together in South Central, Los Angeles and enjoyed the same amateur tournaments and boxing circuit is a blessing. I can't wait to see so many familiar faces in the crowd, the support for this show will be electric.
"It's been a banner year for Women's boxing, and this is another brilliant fight to add to the list of epic battles we've seen," said Eddie Hearn. "Rivas and Cruz has got war written all over it, with Mayerlin defending her title and Erika aiming to become a two-weight champion – neither will take a backwards step so the fans are going to be the winners.
"Marc makes a big step in his education as he fights over ten rounds for the first time in the paid ranks, Criztec gets a hometown fight in just his third action in the pros and there's more fights to be added as we close in on our return to LA.
"Of course, this is all on the undercard of one of the most exciting talents in the sport, with Diego Pacheco headlining for the third straight event of his blossoming career against Marcelo Coceres – a chance for Diego to show that he is the future of the Super-Middleweight division and a major star in the making for American boxing."
###
About YouTube Theater
YouTube Theater is a 6,000-seat performance venue located at Hollywood Park, a near 300-acre sports and entertainment destination in Inglewood Calif., being developed by Los Angeles Rams Owner/Chairman E. Stanley Kroenke. The state-of-the-art theater is a 227,000 square foot, three-story indoor venue situated under the same roof canopy as SoFi Stadium and American Airlines Plaza. The venue can be configured to house three different crowd capacities, including intimate settings with minimum capacities of 3,400 and 4,400. Equipped with premium finishes throughout, the venue also offers guests both an interior and exterior balcony, luxury boxes, an industry room, and a private club with premium seats. Opened in August 2021, YouTube Theater is equipped to host a variety of events, including concerts, awards shows, esports competitions, community gatherings, conferences and more.