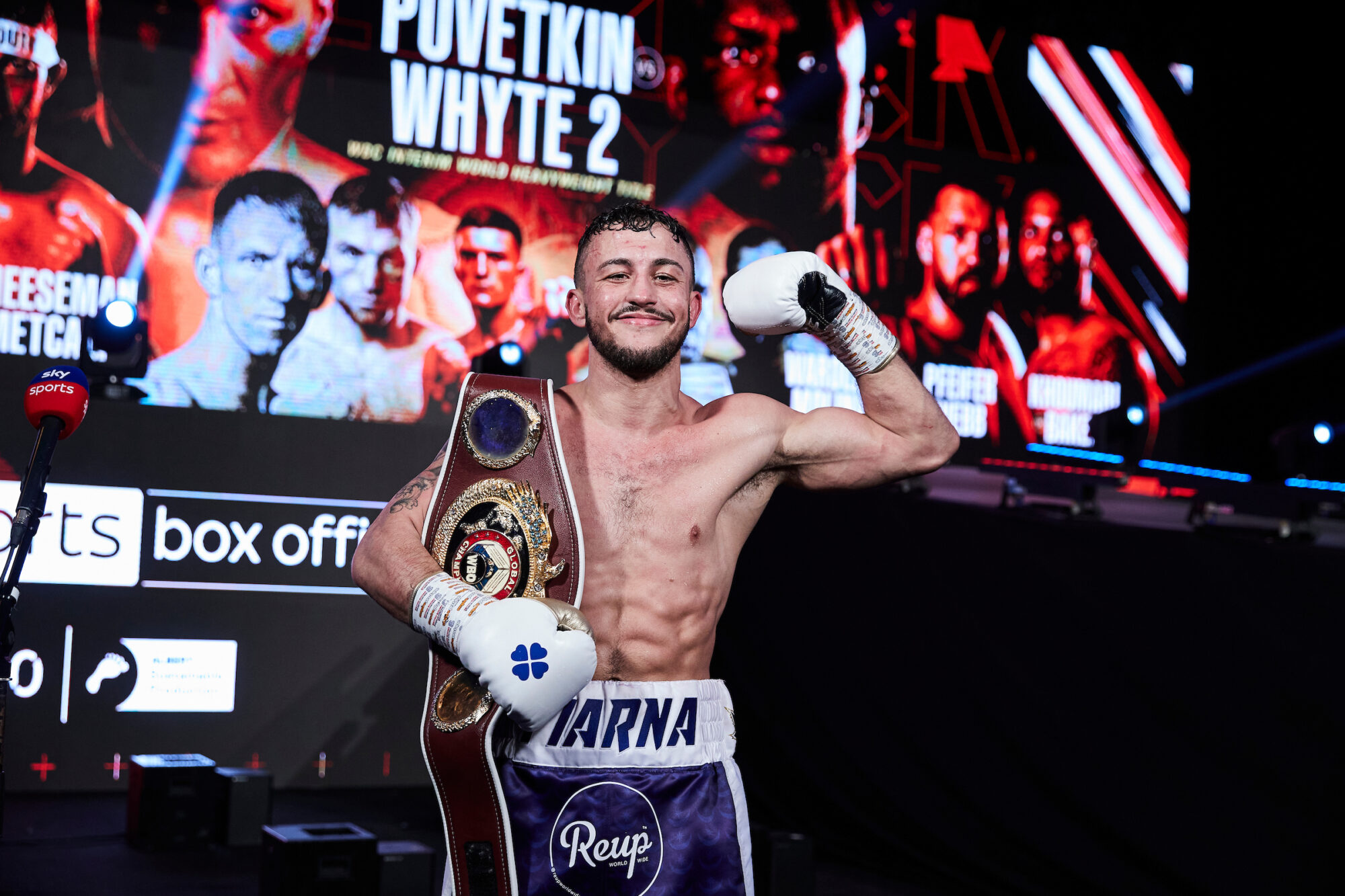 News
McKinson inks promotional deal with Matchroom Boxing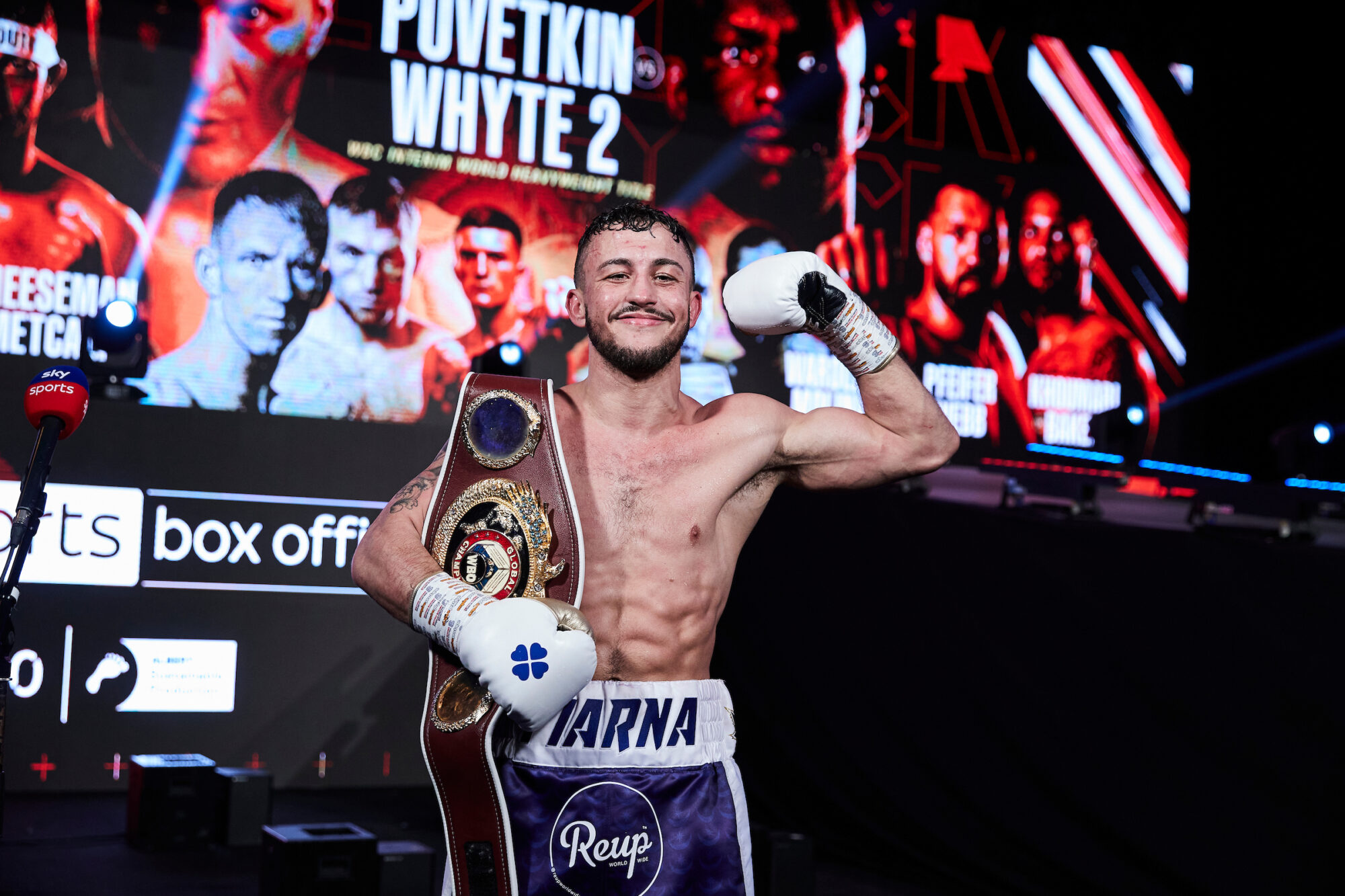 'The Problem' targets Welterweight dominance
Undefeated Welterweight Michael McKinson has signed promotional terms with Eddie Hearn and Matchroom Boxing following his breakout win over Chris Kongo on the Alexander Povetkin vs. Dillian Whyte II undercard in Gibraltar last month.
The Portsmouth southpaw (20-0, 2 KOs) stunned Kongo with an aggressive start, flooring the Bermondsey fighter in the opening round as he edged a closely contested encounter to secure the WBO Global Title with scores of 97-93, 96-94, 95-94.
Prior to that win the 27-year-old, who is trained by his father Michael Ballingall and managed by MTK Global's Lee Eaton, had picked up the WBO European, WBC International Silver and WBC Youth Welterweight Titles since turning professional in October 2014.
'The Problem', ranked at number 6 in the world with the WBO, hasn't been shy in calling out the top names in the domestic Welterweight scene, including new stablemates Conor Benn, Josh Kelly and Florian Marku in the aftermath on his most recent win, and the Pompey fanatic feels he can no longer be overlooked.
"Signing with Matchroom is the best thing that's happened to my career," said McKinson. "It's been frustrating times for a while, but I got my chance against Chris Kongo, and now I'm in the position where I want to be in my career, so I'm really excited.
"now my name is in the picture"
- Michael McKinson
"I've worked hard for a long time. This is my seventh year as a professional and I have finally got something that I want. When we were on the plane out to Gibraltar, Eddie Hearn said to go out there and chase your dreams, and I made it clear all week that it was going to be the Michael McKinson show. I'm here to stay and it feels good that everything I've said has come true.
"None of this would be possible without MTK Global too. I'm blessed to have them backing me and supporting me, and for the first time in my career I'm not worried about getting big fights. I've got full faith and trust in Matchroom to get me these big opportunities.
"For a long time, my name was never mentioned alongside some of the other Welterweights, but now my name is in the picture. It's no secret I want to face all of the guys out there, so let's all fight each other.
"My biggest goal is to one day fight at Fratton Park in Portsmouth. Every little bit of success I have is making that dream come true little by little, so hopefully it gets done one day and I can make history for my city."
"As I always say, 'winner stays on', and I'm delighted to be working with Michael McKinson," said Eddie Hearn. "For a long time he has been an avoided fighter and now after his huge win in Gibraltar, he is ready to move onto World level. Michael has a great mindset and a huge fan base in Portsmouth, we are already planning a major step-up for him in the summer. Next summer we want to be at Fratton Park in a blockbuster – exciting times ahead!"
Lee Eaton said: "I'm over the moon for Michael for earning a promotional deal with Matchroom. He has come up the hardest route possible and has produced some fantastic performances over the last few years.
"He came to us when he was 13-0 and has fought anybody that was put in front of him, so I'm so pleased that all of his hard work over the years is finally paying off."
You can follow McKinson's journey on Twitter: @mikeytheproblem and Instagram: mikeytheproblem