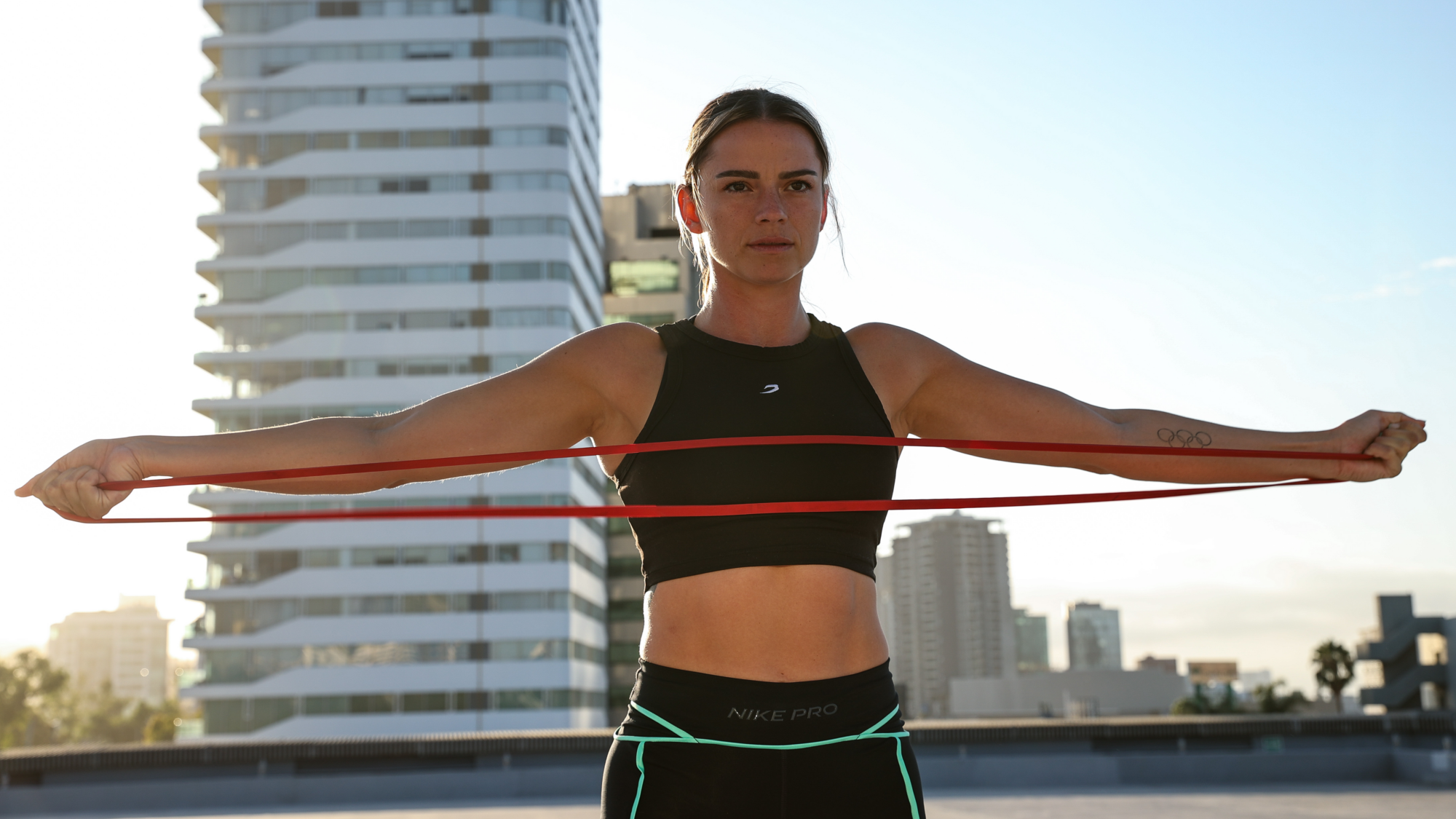 News
Nicolson: Staying pro will prove the right decision for me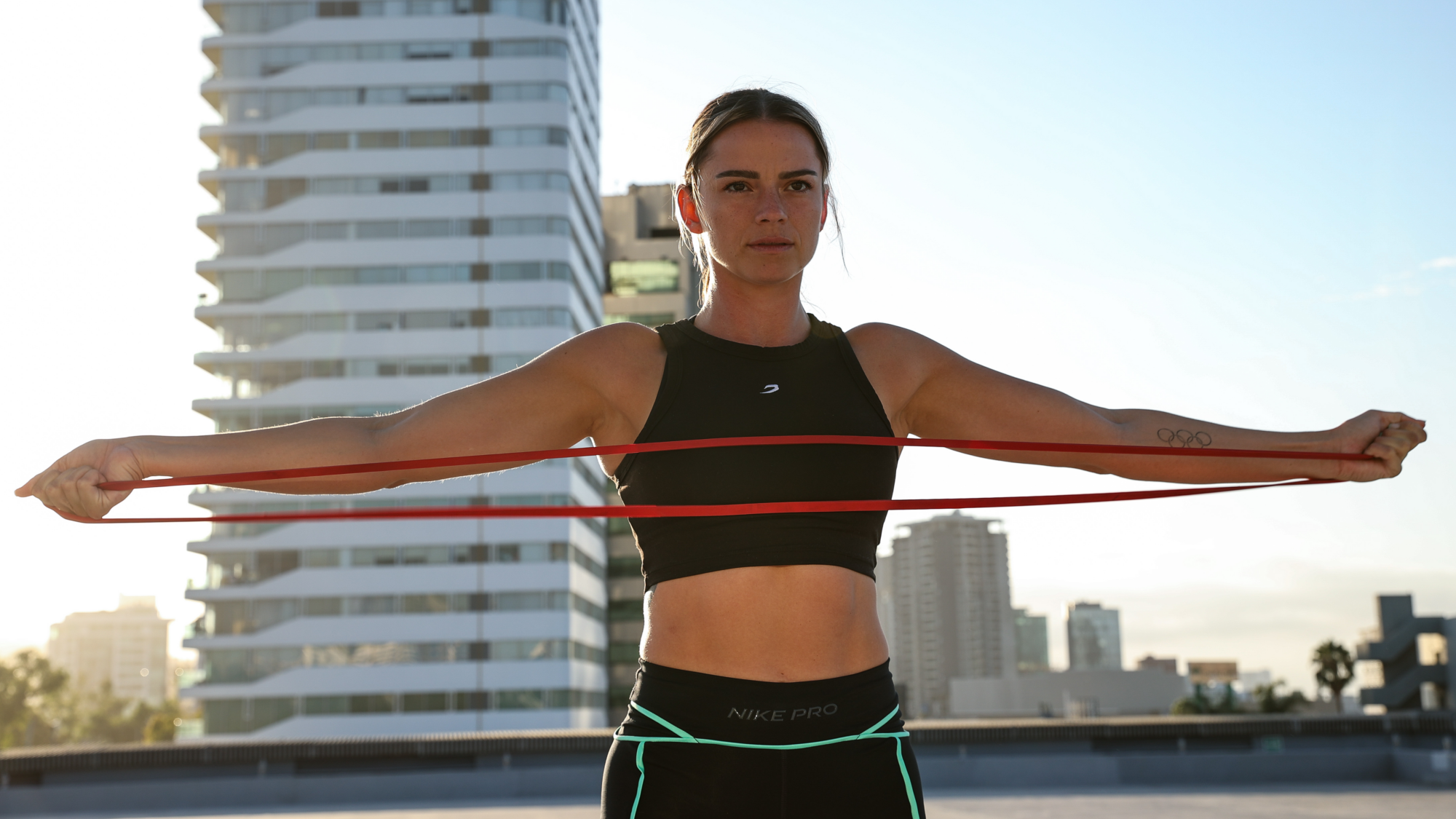 Aussie star can take massive step towards World title glory on Friday after ditching Olympic goal
Skye Nicolson believes her decision to stay pro and hunt World title glory will be vindicated on Friday night as she challenges Sabrina Maribel Perez for the interim WBC World Featherweight title at the Auditorio Municipal Fausto Gutierrez Moreno in Tijuana, Mexico, live worldwide on DAZN.
Nicolson (7-0) had been agonizing over taking a second crack at Olympic glory at the 2024 Games in Paris, having been edged out in the quarter-finals of the 2020 Games in Japan by Briton Karissa Artingsall. The Aussie star chose to turn pro following that disappointment and has impressed in getting to 7-0 and sitting in the top six of all the governing body rankings – but with pro's able to fight in the Olympics, the 28 year old had been toying with a run at getting her hands on an Olympic gold medal to sit alongside the Commonwealth Games top prize she landed in 2016.
Going into Friday night's showdown with Argentinian Perez () Nicolson reveals that watching a Stateside Matchroom show in the early hours in London in June was the clincher in her deciding to stick to the paid ranks – and victory on Friday night in Tijuana will see her take a massive step towards landing a shot at the World title next.
"It was a really, hard decision to stay pro, but it was just something inside me," said Nicolson. "It's hard to explain, when I turned pro, I was 100 per cent always looking at the Paris Games in 2024. My time at the Olympics was cut short, maybe controversially, it was a close decision, but a lot of people thought I won and deserved the medal, so it was hard to just let go of that and move on.
"I've had a whirlwind year and a half as a pro, I am loving what I am doing, I've got great momentum and I'm in a good place just seven fights in. I started to feel like I was almost convincing myself that I still wanted to go down the Olympic route because it's something I'd always wanted to do, instead of really accepting how I was really feeling about it.
"I went and did some of the international training camps with the amateur teams and something just wasn't right and I was at home in London watching the New Orleans show at 2am, I was on the edge of my seat watching the fights and getting excited about it and I thought 'this is me now, this is what I want' and I couldn't be sure when I would fight as a pro again if I went down that route.
"When I made that decision to stay pro it felt like a weight was lifted off my chest, I felt so happy and content in the decision and knew it was right. I want to keep the momentum going and I want to fight for a World title into the next eight-12 months and I feel like I won't live in regret and that I 100 per cent have made the right decision.
"I'm in the top six across the governing bodies and I've worked hard to be there and it's such a good position. Also, going back into the amateurs for those trials, people had been saying that I fight like an amateur still, but I cannot tell you how much I have changed. Maybe they were small changes that people on the outside couldn't tell, but for me, they were big changes. I felt like I could end up reversing 18 months of work in the gym as a pro for a year in the amateurs, and then go back to work again on being a pro after Paris for another year or so.
"I'm really excited for Friday, and especially as the challenger. I don't want to be fighting for vacant titles, I feel like I am going to earn it more by fighting the champion and dethroning them. She's been a pro for a long time and is experienced, I think it's a good step up in opposition for me going into my eighth fight. I'm coming to take what's mine and get into that mandatory position.
"I feel like most of the opponents I've boxed have come to survive not to win, so she's the champion and is going to want to keep that title, and that's going to bring the best out of both of us. She's coming to win and that's where I'll see the openings and opportunities more than my fights so far. There's not a lot of footage out there, I know she's shorter than me, but there's not much out there – so we're prepared for anything."
Nicolson's clash with Perez comes on a stacked night of action in Tijuana on Mexican Independence weekend, headlined by Angel Fierro (21-1-2 17 KOs) defending his WBO NABO Lightweight title against Brayan Zamarripa (13-1 4 KOs). Erika Cruz (15-2 3 KOs) returns to action following her epic battle with Amanda Serrano in February and tackles Melissa Odessa Parker (6-1 2 KOs) for the WBA Continental Americas Super-Bantamweight title, Rising Mexican talent Kevin Barron Crespo (12-0 9 KOs) tastes ten round action for the first time as he faces Christian Olivo Barreda (20-1-1 7 KOs) and young Heavyweight Federico Pacheco (4-0 3 KOs) kicks the card off live on DAZN against Carlos Cardenas (4-0 3 KOs).