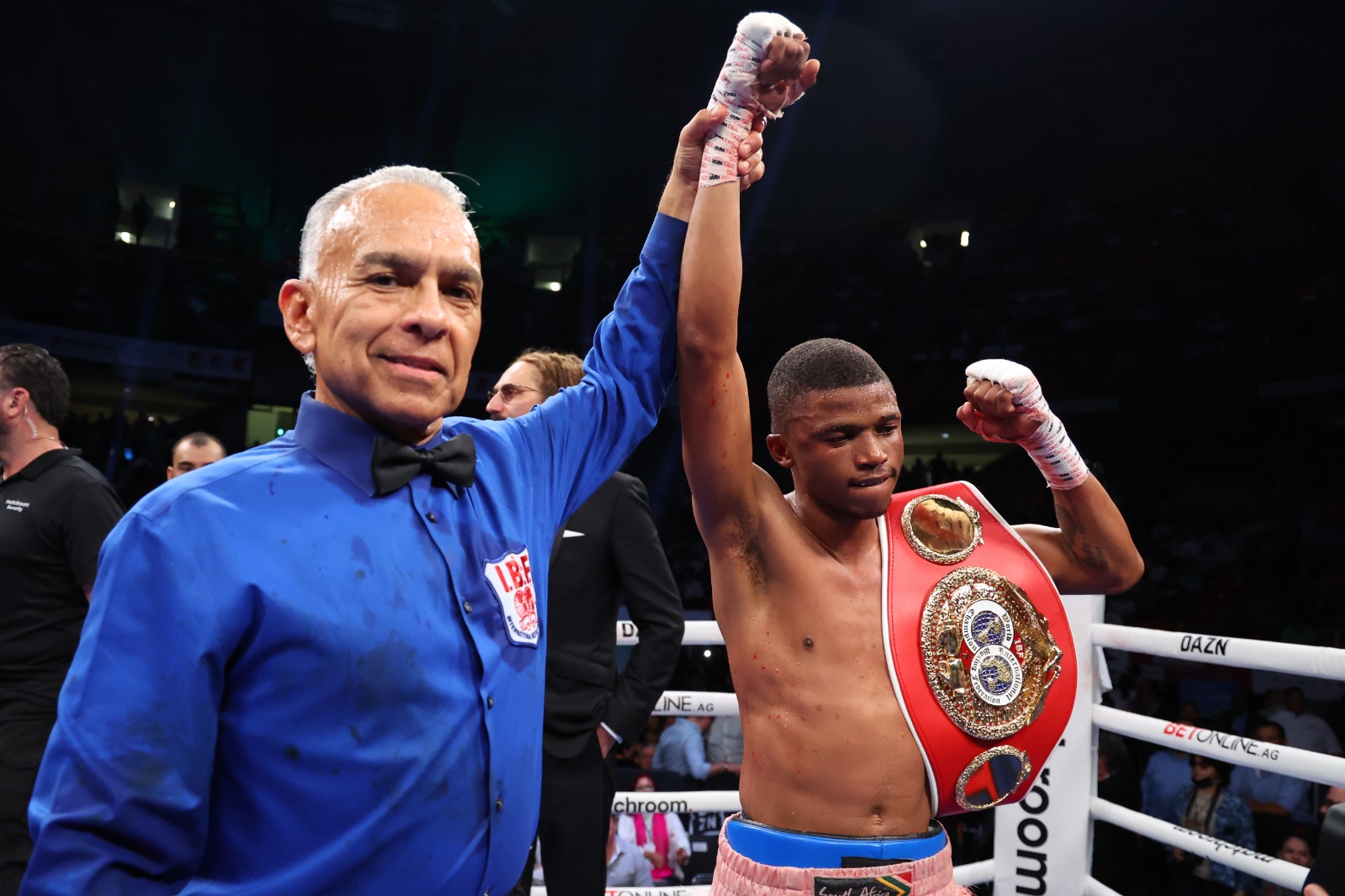 Nontshinga signs promotional deal with Matchroom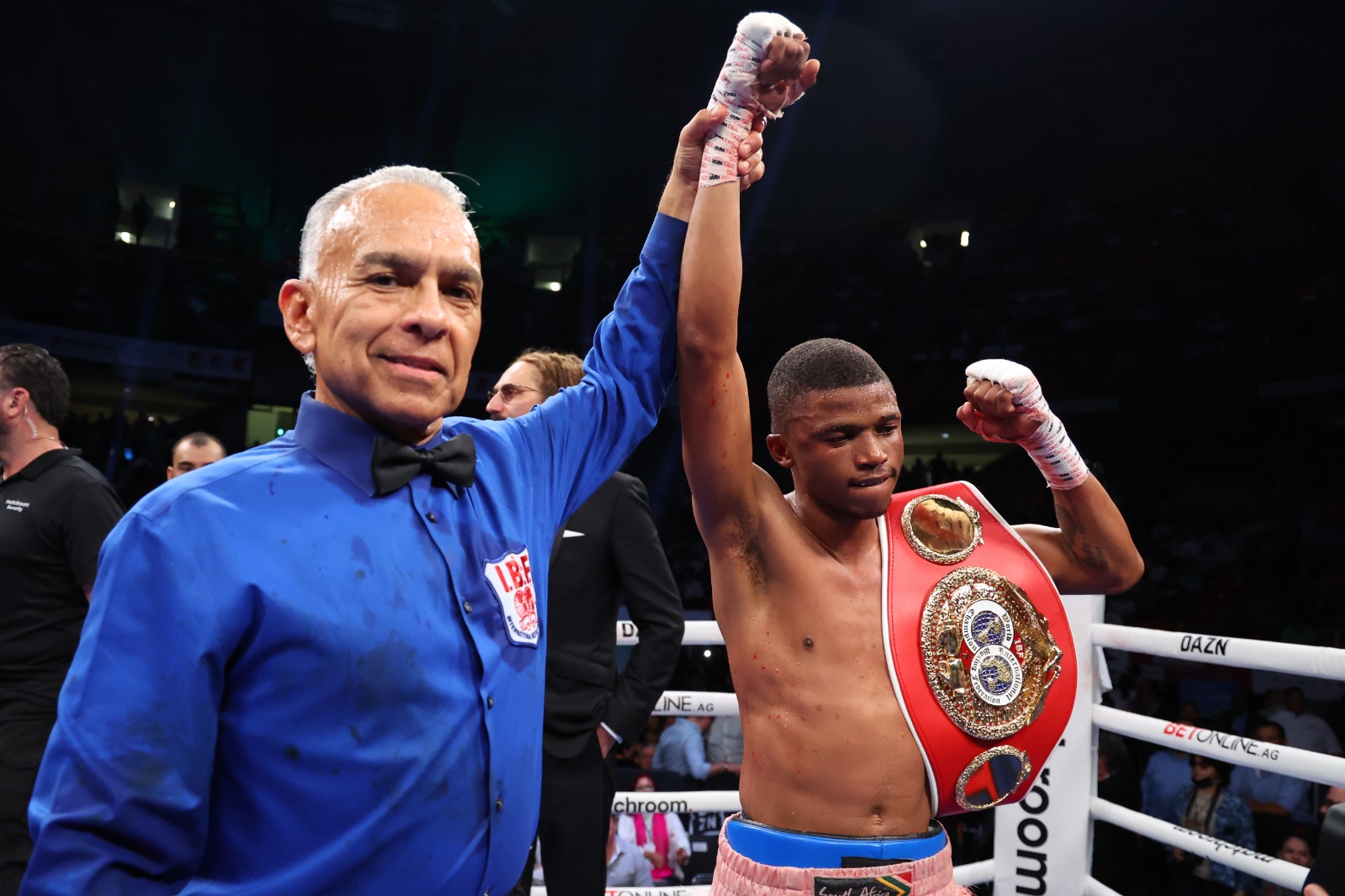 Sivenathi Nontshinga has signed a promotional deal with Eddie Hearn and Matchroom.
Nontshinga (11-0 9 KOs) landed the IBF Light-Flyweight title in an epic fight of the year contender clash with Hector Flores in Hermosillo, Mexico on Saturday night, edging out the Mexican in a rollercoaster battle fought at a relentless pace.
The South African floored Flores in the second round with a right hand, but the Mexican poured forward in response and a brilliant body attack in the fourth round
A head clash in the fifth round caused a cut in the middle of Flores' head but did nothing to stop the ferocious pace set by the Mexican and answered by the 'Special One' in a relentless first half of the fight.
The pace didn't dim in the second half and a standing ovation for a sensational fight followed the final bell – and it was the Nontshinga who had the belt placed around his waist via split decision, 116-111, 112-115, 114-113.
The 23 year old put pen to paper with Hearn and now turns his attention to a bright future with the landscape from Light-Flyweight to Super-Flyweight as exciting as ever.
"I'm very happy to sign with the number one Promoter in the world," said Nontshinga.
"I'm enjoying this moment of victory not only for myself but for my country as I am the only legitimate World Champion. I would love to defend my World title in South Africa as a homecoming."
Nontshinga's victory was in no small part due to the effort he put into the championship rounds, and followed inspirational pep talks from trainer and manager Colin Nathan, who told his charge to 'change his life' and grab the title with both hands.
"I'm over the moon," said Nathan. "Seven years ago, Sive reached out to me as a 15 year old Amateur wanting to join me.
"I've been involved in Sive's career for the last four years in the guidance and management. I started training him in January this year after his father, who was training him, asked me to take over his career completely.
"My 'speech' after the 9th round has gone viral around the world – 'We're behind, you've got nine minutes to turn to your Life around' – I meant it.
"Those nine minutes changed the trajectory of his life and history was made for South African boxing."
"I am delighted to welcome Nontshinga to the team," said Hearn. "His performance on Saturday night in hostile territory was outstanding, and there is so much more to come from this talented young man.
"He's got a great coach and manager in Colin backing him all the way, and with a big piece of the pie at Light-Fly, there's some huge fights that can be made at 108lbs and beyond."
"I would love to defend my World title in South Africa!"
- Sivenathi Nontshinga