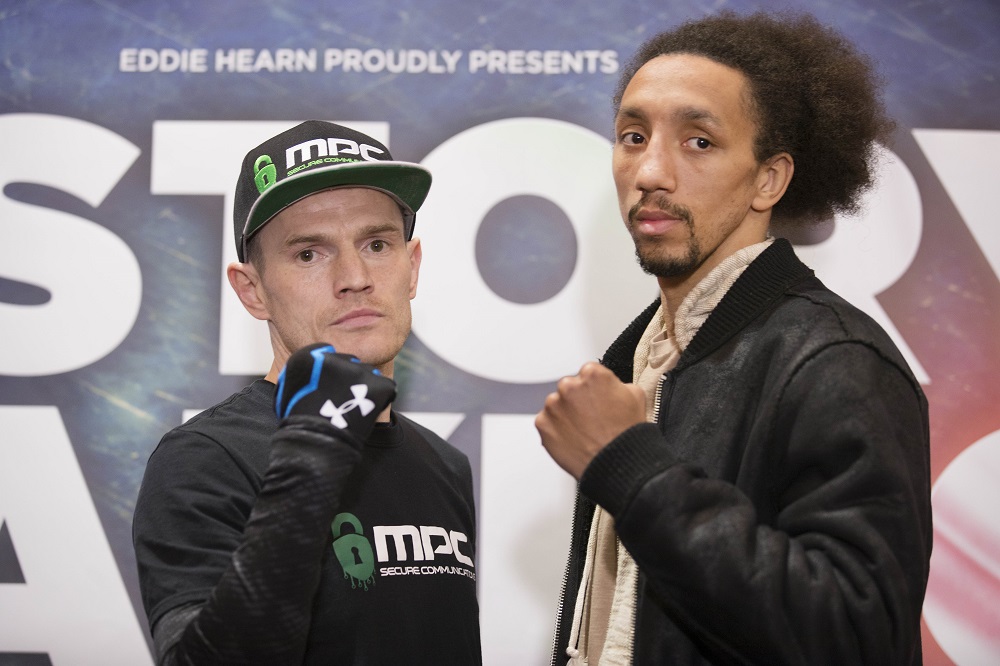 News
Nurse: Limond Won't Get His Belt Back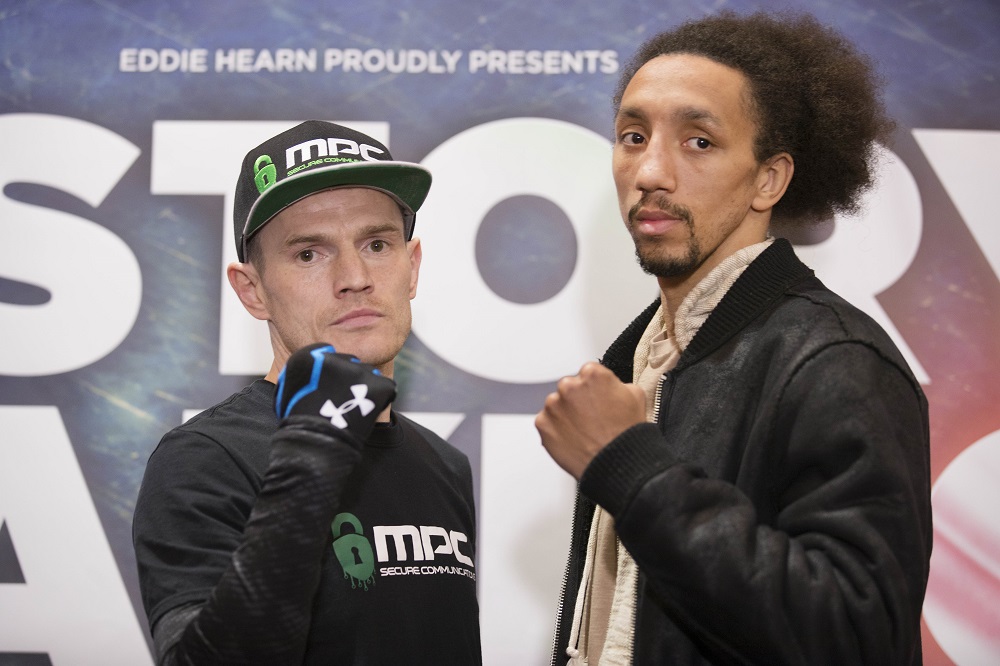 Tyrone Nurse has told Willie Limond to forget about a World title fight with Ricky Burns as he plots a path to land the British Super-Lightweight title outright, starting with his first defence at the SSE Hydro in Glasgow tomorrow night, live on Sky Sports.
Nurse landed the title in November having finally the better of Chris Jenkins in their second bout having drawn with the talented Welshman in July.
Former champion Limond had been set to face both Nurse and Limond during his reign but injuries and illness to the Scot and the Welshman meant he had to vacate the belt. Limond now gets his chance to regain the belt and then hopefully set-up a clash with Ricky Burns who tops the bill in his World title clash – but Nurse is here to rip up that script.
"This is boxing, there's always a bigger picture with things happening behind the scenes," said Nurse. "I know that if Willie wins and Ricky wins the World title, they'll look to make that fight for a World title in Glasgow. We are not daft, we know how it works, but that's not going to happen.
"He's going to be so up for it too as he knows that the Burns fight is there if everything goes right, but that's not in my plans and I am sure it's not in Michele Di Rocco's plans either. We're not here to give wins away, but like I said, we'd be foolish to look at this and not see that Burns vs Limond is what they want to set up.
"There's been a few ups and downs getting this fight on, I was meant to fight Willie a year or so ago but he got injured, and now in a sense he's my mandatory as even though this is a voluntary, he gave the belt up so Chris and I could fight for it and deserves his chance to get it back."
Victory over Jenkins came after 24 rounds of intense action between the pair in two fights in Manchester. The judges were unable to separate them in the first contest but Nurse was awarded the belt in their second clash by five rounds and three rounds (twice). Jenkins floored Nurse hard in the fifth round of the rematch but the 26 year old recovered well and believes he showed he's the best fighter in the exciting 140lbs division.
"I was comfortable in there and I was having a bit of fun at times," said Nurse. "He caught me with a great shot in the fifth round that woke me up a bit. You get hit with good shots from time to time, it happens. I recovered quickly but went onto the ropes and let him unload, but he didn't really catch me with anything clean, certainly none of them bothered me. It just taught me to stop switching off really.
"I've said for a while that Chris and I are the best in the division and I proved that I'm the best. There's some really good fights in the division, Chris will come back stronger and he's teamed up with a great trainer in Gary Lockett, you've got John Wayne Hibbert, Dave Ryan, Jack Catterall is the mandatory for the British title now and then there's Ricky at the top of the list. It's a really exciting division and there's some big fights out there, so keep hold of the title and see Jack off, and there's a lot more big fights for me.
"I'd love to win this belt outright. I've got to get past Willie first and then Jack, he's a very good fighter. I'm not one to look too far down the road, you have to just have to take each fight as it comes because it's such an unpredictable sport you never know what fight could be next or what opportunity might present itself. Willie has my full respect as he's a great fighter."
Nurse's clash with Limond and Burns' shot at three-weight World title glory is part of a huge night of action in Glasgow as Newcastle's Jon Lewis Dickinson meets Belfast's Tommy McCarthy in an eliminator for the British Cruiserweight Title.
Olympic Bronze medallist Anthony Ogogo returns from injury, Conor Benn fights for the second time in the paid ranks, Islington Middleweight John Ryder is in action and there's a host of young Scots on display, including Commonwealth gold medal winner Charlie Flynn, Joe Ham and Lewis Paulin.
Tickets for Glasgow are on general sale with those in the £40-£100 bracket available from the SSE Hydro website http://www.thessehydro.com/ and on 0844 395 4000 and 0800 952 0110 (accessible). VIP tickets at £200 are exclusively available at www.matchroomboxing.com
Face value tickets for Glasgow are also be available from http://www.stubhub.co.uk/matchroom-boxing-tickets/. StubHub is the official ticket partner and marketplace of Matchroom Boxing and Anthony Joshua.