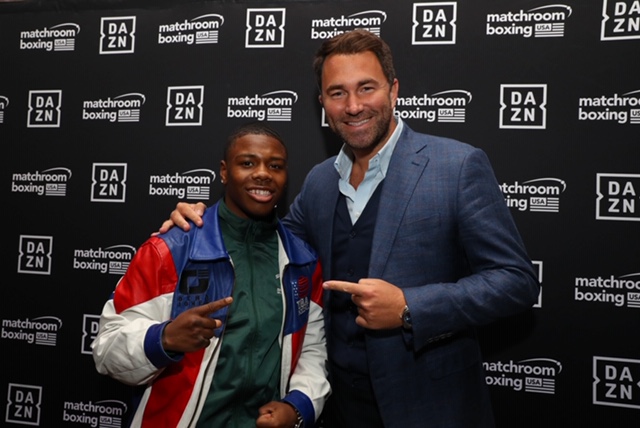 News
Otha Jones Iii Signs With Matchroom Boxing Usa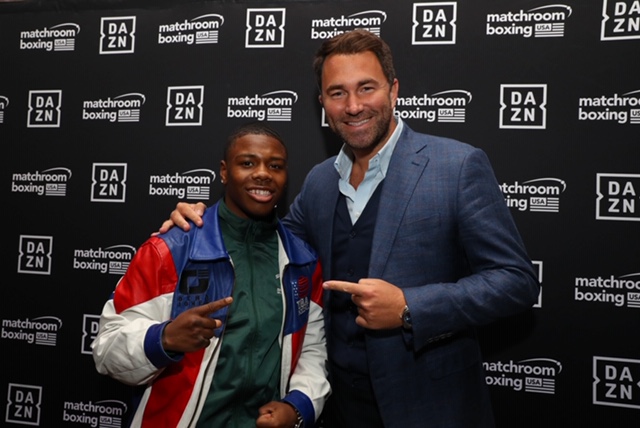 Otha Jones III has signed a promotional deal with Matchroom Boxing USA.
Jones III joins the paid ranks after amassing 280 wins as an amateur in just under 300 fights, with the highly decorated Ohio protégé winning 13 National titles and representing the USA national team in multiple tournaments around the world.
The Ohio talent, who will begin life at Super-Lightweight, has chosen to step into the professional game over gunning for a place at the 2020 Olympics, and the 20 year old believes that decision will be vindicated with the team he has in place to take him to the top with DAZN.
"I am really excited to start my pro career with Matchroom and DAZN," said Jones III, whose debut will be announced soon. "This is a big accomplishment to my team for all the years of hard work. I am extremely grateful to Split-T Management and Matchroom for the believing in me. I want to thank my Dad (Otha Jones II) and my brother (Roshawn Jones) for all their sacrifice in the gym. I'm going to make everyone proud.
"There were a lot of options for me. Some believed I should've stayed amateur but I pleaded with my team turn pro. Out of all the promoters I thought Matchroom would be the best fit. I think Eddie Hearn and DAZN have a lot going right now. I just can't wait to get started."
"We are building a formidable stable of fighters and I'm delighted to welcome one of the US greatest talents Otha Jones III to the team," said promoter Eddie Hearn. "Anyone who follows the amateur code will tell you that OJIII is a World champ in waiting and we will be boxing him all over the World in all our major shows in order to take him all the way to the top."
"Otha Jones III is the kind of athlete I entered into boxing to represent," said manager David McWater. "I'm extremely proud of him. Matchroom will be a perfect fit for him, they are a tremendous promotional team led by Eddie Hearn, they have a great media platform in DAZN, they have a terrific matchmaker in Eric Bottjer, and they work with all the big venues. What's not to like about this marriage?"
"I'm really thrilled about this signing," said co-manager Tim VanNewhouse. "Jones is great kid. He has a unique relentless style that will help him transition into becoming a fan-friendly pro. He's extremely aggressive, throws punches from all types of angles and has blistering hand speed. He's composed in the ring and his footwork is admirable. I look forward to a huge future with Team Jones and Matchroom USA."