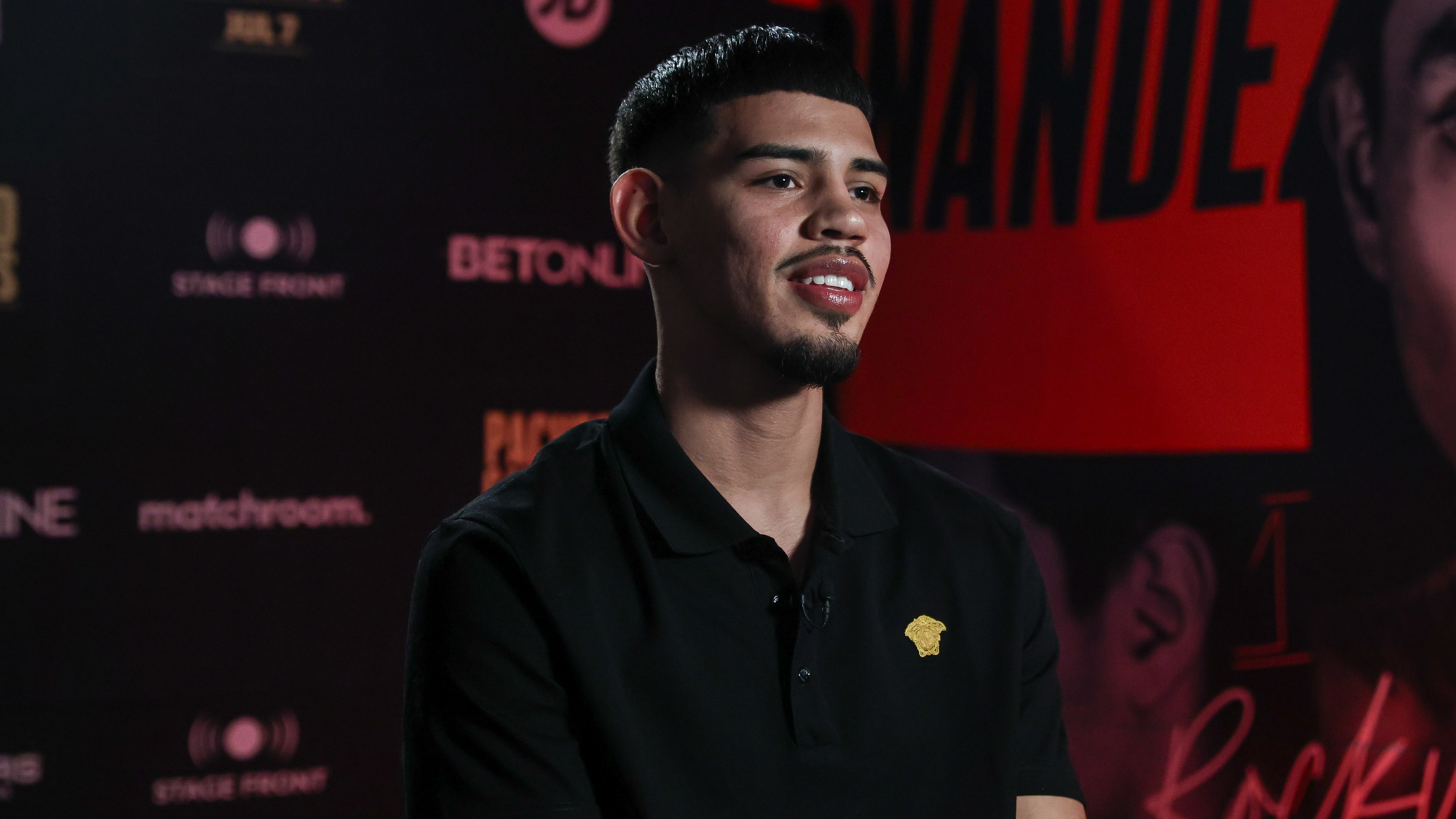 News
Pacheco tells Eddie Hearn – line up the contenders at 168lbs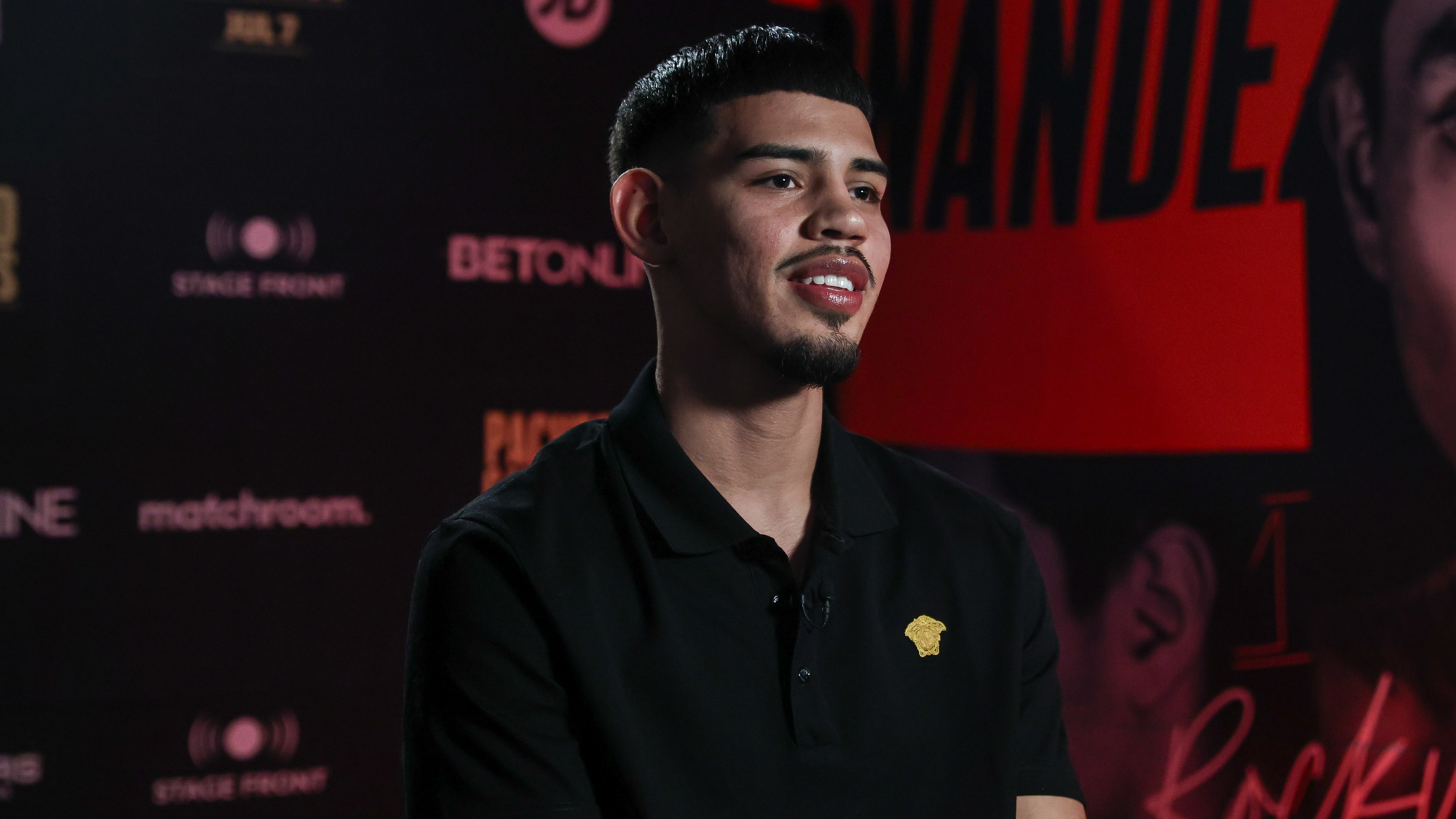 Super-Middleweight sensation headlines in Monterrey, Mexico tonight against Gallegos
Diego Pacheco has told promoter Eddie Hearn that he'll show he's ready to face his fellow contenders at Super-Middleweight as he defends his WBO International and USWBC Super-Middleweight titles against Manuel Gallegos at Cintermex in Monterrey, Mexico tonight, live worldwide on DAZN.
Pacheco (18-0 15 KOs) is knocking on the door of the big names in the division and if he shines against tonight in his second consecutive headline bout against Mexican Gallegos (19-1-1 16 KOs) and is looking to keep his seemingly unstoppable momentum going with another great performance tonight.
The 22 year old was elevated to headline status in his last outing in Liverpool, England and took that spotlight chance by the scruff of the neck when he destroyed Jack Cullen in March with a destructive fourth round KO, and should he be victorious tonight, Pacheco could headline for a third time in a third different country, but this time on his home patch in Los Angeles.
Pacheco will arrive earlier to the arena than most headliners would do tonight, but that's so he can be ringside when his younger Heavyweight brother Federico fights for the fourth time in the paid ranks to kick-off the card live on DAZN. Diego and Federico train alongside each other with David Benavidez Sr in Seattle, with one of the very best in the Super-Middleweight division, David Benavidez, there for Pacheco to learn from.
Benavidez is one of many top contenders lining up to take on Super-Middleweight king Canelo Alvarez, along with one of Pacheco's Matchroom stablemates, Edgar Berlanga. The Puerto Rican star made his Matchroom debut at the end of June against Jason Quigley at a sold-out Theater at Madison Square Garden, and punctuated a wide points win by putting the Irishman down twice in the final round.
Pacheco believes he is already above Berlanga's level and would love the chance to prove that but is focused on the job at hand; namely, putting on another great display in another step-up night.
"It means a lot to headline here," said Pacheco. "I boxed here a couple of times as an amateur and had good wins, so to be back here to defend my titles it's a big blessing. I'm very focused, I'm 22, I'm getting older and wiser and I'm super happy with the way everything is going with my career. I have my feet on the ground and I'm ready for whatever comes tonight.
"I knew one day I would come back to Mexico and headline. I didn't know that it would be Monterrey and I didn't expect my brother to be on the card with me. But everything happens for a reason, we're on the right track and we've been training super hard. My brother and I dreamt about moments like this and we're just happy that it's all falling into place.
"I know Gallegos is a good fighter, he's an experienced, tough Mexican fighter. He's durable, never been stopped, never been put down, so I am excited to be stepping up against guys like this. I've been showcasing my skills and power against a lot of opponents, but to do it against a guy like him will be fun and hopefully everyone recognizes that he's a good opponent once I look good against him. I'll box this guy, use my skills against him and get him frustrated, and then once I find those openings, I'll hit him with my hardest shots and I think he won't be able to take them. I'm not predicting any rounds, but I think I will get him out of there.
"Federico and I are always pushing each other in camp and we both know that it's important that we show out and look good. That's what we have been preparing for and it's time to shine tonight.
"It's great to be around great fighters, not just David but his brother, and a lot of other great fighters in the gym. We all learn from each other, and Benavidez Sr really works all of us hard every day, and I'm grateful for all the tips and support from David and the rest of the guys in there.
"It's not just sparring with David that improves me, every single day just being in there with him and the rest of the team I am getting better. He's always watching and looking to help us improve, and it means a lot that he watches the rest of us after he's trained and is willing to help us get better.
"I got to headline the night out of nowhere, we found out about a week before the fight. I was excited, it didn't change anything, I still went in there to look good and dominate, do my thing. It motivated me with all eyes on me and that's the same tonight.
"Jason looked good for a lot of the fight. It was a good fight; it went the way I thought it would do. Edgar is a good fighter, but I think that I am levels ahead of him, I'll show that tonight and in the big nights to come. I welcome any fighter in the top of the 168lb division to fight me, I want to come out as the best. I am only 22 so I have time on my side to fight all these names, so I tell Eddie Hearn – line them up however you want, I'll be ready."